The Romance of the Three Kingdoms probably wouldn't be a lot of people's first suggestion as the setting for a new Soulslike game, so you have to give Team Ninja credit for trying to do something a little bit different with Wo Long: Fallen Dynasty. After successfully bringing the hardcore action RPG gameplay of a Soulslike to Feudal Japan in Nioh, Wo Long sees Team Ninja heading to China to do much of the same, and the results are quite enjoyable indeed. It might not reach the heady heights of last year's Elden Ring, but if you want an action RPG with a bit of jank and a lot of heart, Wo Long: Fallen Dynasty is worth checking out.
Following a loose dark fantasy interpretation of the Romance of the Three Kingdoms plot, Wo Long: Fallen Dynasty weaves its narrative between the events of the Yellow Turban Rebellion and Cao Cao's war with Yuan Shao. An evil Taoist is using Demonic Qi and Elixir to manipulate the various warlords and rulers into conflict, commanding armies of demons in order to do so. Naturally, it's up to you to stop him.
To be honest, the story feels underwhelming, even though it does a decent job of reframing the events of Romance of the Three Kingdoms. Anyone who's a genuine fan of the original literature will get a kick out of Wo Long's interpretation of those events, but the actual story being told isn't great. Storylines seem to be underdeveloped, characters act on a whim while your character spends the entire time being the Three Kingdoms' version of Forrest Gump. It doesn't help that the English voice acting is also pretty atrocious, meaning you'll likely spend the majority of your time in cutscenes sliding over to the skip button. You could swap the voice language as well, but you wouldn't be missing too much if you just hit skip everytime there's a new cutscene.
Fortunately, it's the gameplay where Wo Long: Fallen Dynasty really shines, as it takes everything people love about roguelikes and plonks it in a system that really favours aggression and exploration above all else, creating a wonderfully cathartic mix of power fantasy and balance. While the enemies you face are often stronger and more plentiful than you are, with a lot of skill and a bit of smarts, you can dominate the world of Wo Long.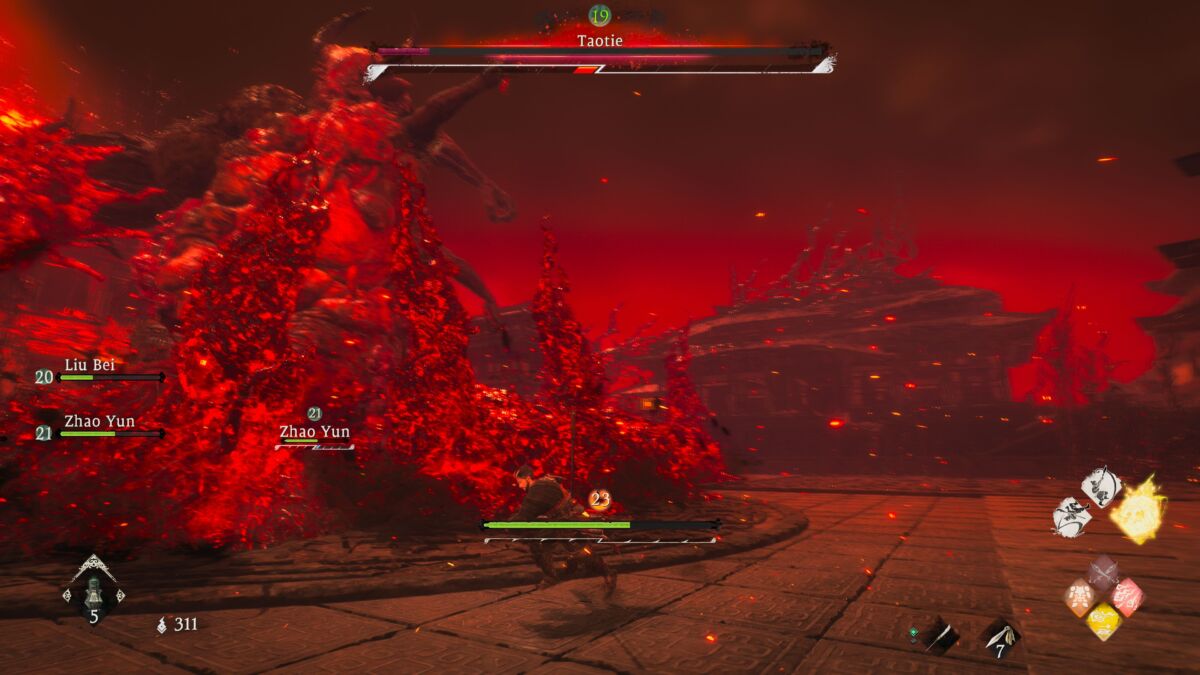 Instead of exploring an open world, or at least a connected world of dungeons, players hop from level to level, referred to as Battlefields, and each one serves as its own mini Soulslike dungeon. Instead of bonfires or Sites of Grace, you have Battle Flags, and exploring the level allows you to unlock shortcuts and new paths, making your life easier in later lives if you're continually being taken out by a particularly bothersome enemy.
The level design itself is a huge boon for Wo Long's enjoyment, as the developers have done an excellent job ensuring that most encounters and levels have multiple routes of attack, allowing players to pick the approach that works for them. If you want to run headfirst into a room and take on all-comers, that's a valid option, but there's always room for a stealthier character, defeating enemies in one blow. Even if there aren't many takedown animations in Wo Long, nailing an enemy with one does not get old.
As far as the gameplay itself goes, it feels like Team Ninja took some inspiration from FromSoftware's Sekiro: Shadows Die Twice, as Wo Long puts parrying attacks as its focus for defence. While you can block and dodge attacks, the amount of huge combos you'll have to defend against means you'll often be overwhelmed if you try anything other than parrying.
Governing all of this is a Spirit system, which almost acts like a tug of war between you and the enemy. Using regular attacks builds positive spirit, which can then be cashed in on spirit attacks that decimate an opponent's health and spirit. You can also use spells and martial arts, but they'll leave you in negative spirit. Take too much damage while in negative spirit and you'll be stunned, leaving you open to being destroyed. Of course, you can also break the enemy's spirit too, allowing you to nail them with a devastating Fatal Strike.
It's a solid system that rewards players for being aggressive, encouraging them to use that pressure to cash in on some powerful abilities, while also championing good defence with well-timed parries. It might not gel with everyone, as the spirit cost that comes with dodging instead of parrying makes it a less viable option, but once you've found your rhythm with parries, Wo Long is hard to put down.
What also helps to separate Wo Long: Fallen Dynasty from other Soulslike games is the Morale Rank system, which is what makes exploration so rewarding. Both yourself and all enemies have a set Morale Rank, which determines how difficult a fight is going to be. If you've got a higher number, there's an easier fight ahead of you, while if your enemy has a much higher number, you should probably run for the hills before they grind you into dust.
Killing enemies during a level boosts your Morale Rank, while dying resets it, but you can offset that by planting flags, as they increase your Fortitude Rank. Your Fortitude Rank serves as your baseline Morale Rank level, meaning that when you die, your progression isn't reset back to zero. Each new battlefield sees your Morale Rank set back down to zero, meaning you need to explore and build back up each time instead of just full sending it to the boss fight. It sounds a lot more complex than it actually is, but the end result leads to a somewhat double-edged sword.
On the one hand, Wo Long's level design and Morale Rank encourages players to never rest on their laurels, as each level presents new threats and dangers to contend with, forcing players to explore their surroundings to maximise their chances of survival. If players could just run straight to the boss in Wo Long, the whole game wouldn't feel quite so satisfying.
That being said, it's hard to ignore the somewhat repetitive and formulaic nature that Wo Long falls into by the end of the game. The locations might change, but each level boils down to the same basic patterns and routines, and with quite a few levels across the game's 30-40 hour minimum runtime, it might grate for some players after a while. It also doesn't help that Wo Long kind of lacks enemy variety, particularly towards the end of the game. The bosses are unique and interesting, but the enemies along the way start becoming samey long before the final few chapters.
Despite a few flaws, and some occasional glitches, there's an undeniable heart underneath Wo Long that's hard to not fall in love with. The fast-paced gameplay and great level design ensures players are kept engaged with Wo Long throughout, and with co-op play also available, there's every chance that Wo Long: Fallen Dynasty could become a new Soulslike hit. If nothing else, it's going to do very well for itself on Xbox Game Pass.
A copy of Wo Long: Fallen Dynasty was provided by PR for the purposes of this review.
READ MORE: 20 Best PS5 Single-Player Games You Should Play
Some of the coverage you find on Cultured Vultures contains affiliate links, which provide us with small commissions based on purchases made from visiting our site. We cover gaming news, movie reviews, wrestling and much more.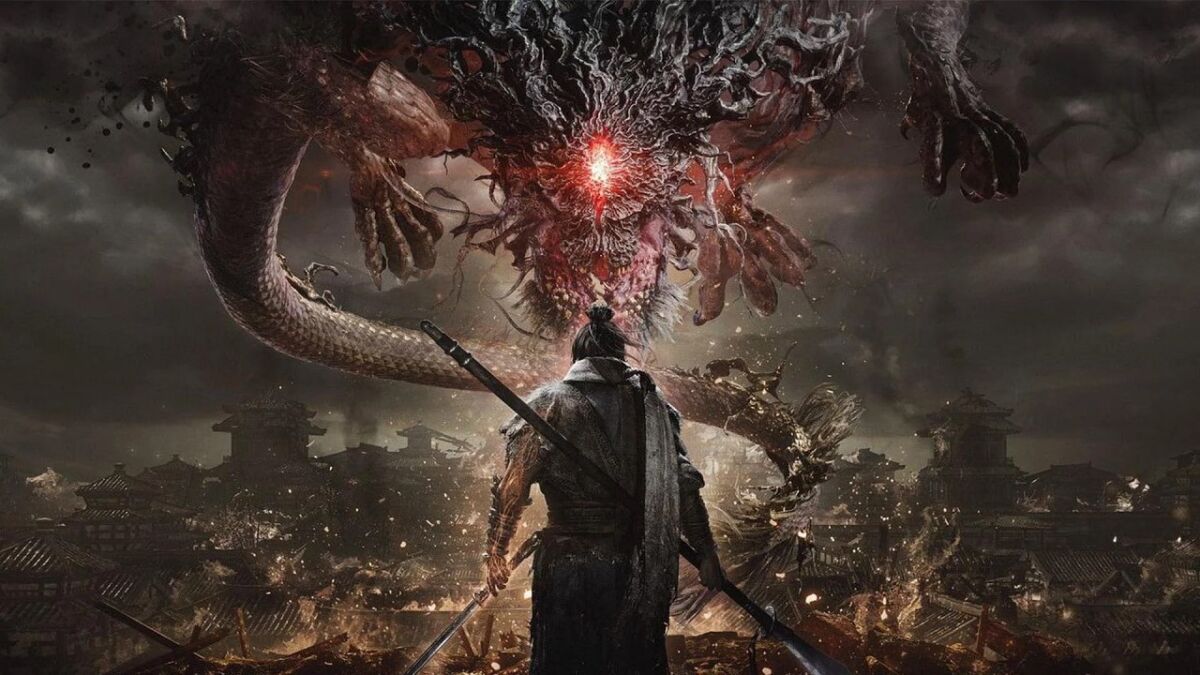 Verdict
Wo Long: Fallen Dynasty's engaging combat, satisfying parries and decent level design help this Soulslike become a truly entertaining package.