Is there a more iconic console than the PlayStation 2? Later generations might have blown it out of the water in terms of performance, but for what the PS2 represented to so many budding gamers back in the early 2000s, it surely stands up as one of the most important pieces of hardware of its generation. For all the Red Dead Redemption 2's and Uncharted 4's we might enjoy in the modern era, those days were unquestionably filled with a special kind of pixelated magic.
Also unquestionable was the breadth of games on offer, especially in an increasingly endangered mid-tier. With the neon-soaked style of GTA: Vice City, the peerless horror of Resident Evil 4, the haunting beauty of Shadow of the Colossus and the relentless brutality of God of War, the PS2 truly did have something for everyone at a time when studios seemed more focused on player experience than on making money selling Fortnite skins. While greats such as Metal Gear Solid or Prince of Persia might be some of the first to be conjured up when thinking about such a diverse bevy of greatness, a few gems have inevitably fallen through the cracks.
With this list of the most underrated PS2 games, it isn't too late to discover your newest favourite title.
10. The Lord of the Rings: The Third Age
Developer: EA Redwood Shores
Publisher: EA Games
There have been dozens of Lord of the Rings games released over the years, so much so that it would be almost impossible to keep tabs on every game bearing the Tolkien brand seal of approval. More than twenty years since Peter Jackson's definitive trilogy, the lore of Middle-earth has still proved a safe bet among a receptive gaming audience.
It was inevitable, then, that some LOTR games would receive more love than their counterparts. The licensed movie tie-ins, especially the exceptionally enjoyable Return of the King made as many memories for children of the 90s as the actual films did, while Middle Earth: Shadow of Mordor reinvented the genre for a whole new generation of orc slayers.
Lesser known and far less appreciated was The Third Age, EA's ambitious RPG that looked to exploit the success of the Final Fantasy franchise by taking its turn-based combat and transposing it into a Lord of the Rings game. Following a storyline that runs parallel to the main action of Tolkien's epic, The Third Age's own protagonists often felt like own-brand versions of the iconic characters on whom the game refused to shine much of a light. Nevertheless, once the game gets into its stride (and a few fan favourites pop up to lend a hand), The Third Age blossoms into a hugely enjoyable RPG that still stands up today.
9. The Getaway: Black Monday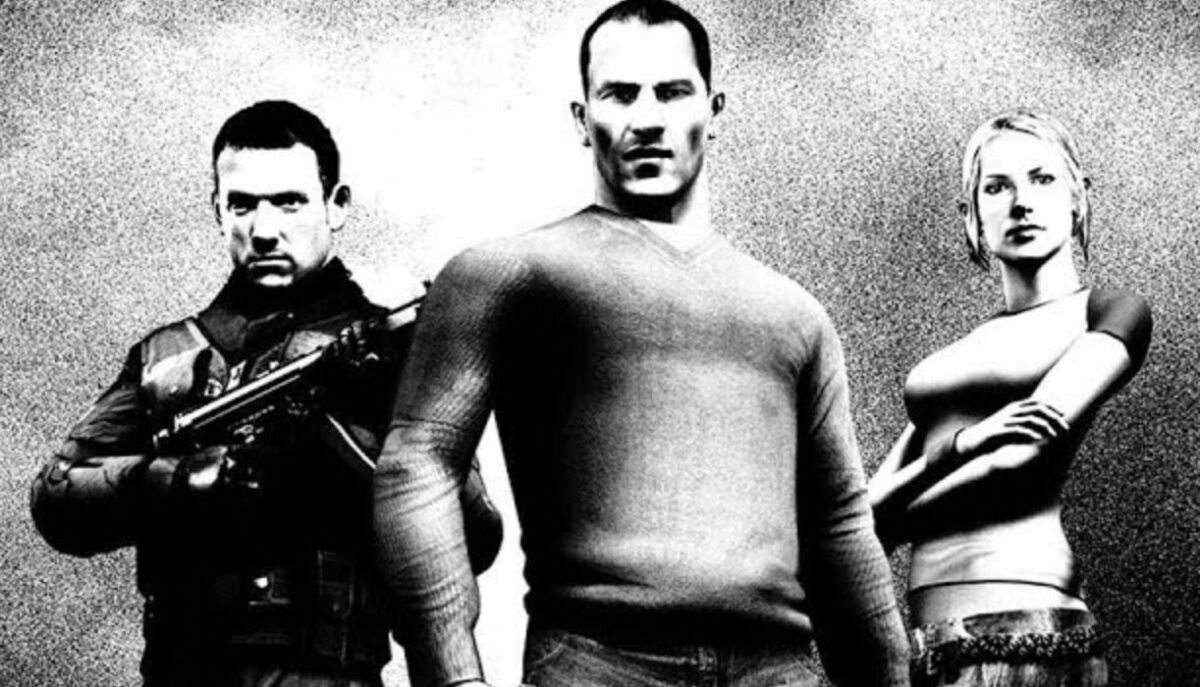 Developer: London Studio
Publisher: Sony Computer Entertainment
At a time when Guy Ritchie had made wise-cracking London gangsters the affable anti-heroes du jour and games like Midtown Madness and GTA were showing the potential of explorable open world cityscapes, Team Soho's The Getaway came at just the right moment. A sort of flawed, messy masterpiece of a game, The Getaway was actually one of the first to prove that the GTA format could really work before Vice City, San Andreas or subsequent Auto entries had polished the emergent rough diamond to a shining gleam.
The trick couldn't quite be repeated the second time around, certainly not in terms of financial success. While the first game reportedly shifted around four million copies, the follow-up only managed half that figure, leading a proposed threequel to be trapped in development hell before it was finally canned for good. It's a shame considering that the game that killed the franchise was far more of an underappreciated work in progress than a stone-cold dud.
What Black Monday did have was a real sense of the cinematic, its desire to emulate the grand scale car chases and heists of the movie screen clearly evident in every tire squeal and back-alley shootout. There were times when the whole experience could feel a little barren when the towering backdrop of London's tower blocks and skyscrapers failed to really render, but when Black Monday clicked into place, it was one hell of a ride.
8. Way of the Samurai
Developer: Acquire
Publisher: Spike (JP), Bam! Entertainment (NA), Eidos Interactive (PAL)
2002 was a mammoth year for video games. Ratchet and Clank, Splinter Cell, GTA: Vice City, Mortal Kombat: Deadly Alliance — the list goes on and on. Little wonder, then, that Acquire's Oriental action-adventure epic Way of the Samurai ended up being somewhat buried under a slew of unrelenting excellence.
Like so many underrated PS2 games, Way of the Samurai feels like an intimate affair that puts its energies predominantly into gameplay and story, finding its niche and executing it effectively. In fact, the katana-clanking combat is the best aspect of Acquire's samurai epic, allowing you to live out the ultimate fantasy of being a deadly ronin without the hassle of potentially losing a finger, limb, or head.
The most notable aspect of Way of the Samurai was its innovative branching story mechanics whereby the player's decision at one point in the narrative would have drastic implications for how the story turned out in the end. Multiple endings and infinite player choice might be something we take for granted now, but not that many games were doing it way back in 2003.
7. Shadow of Rome
Developer: Capcom Production Studio 2
Publisher: Capcom
There haven't been many games that have felt so typical of the PS2 era than Capcom's Shadow of Rome. Somewhat riding on the back of the enduring popularity of Gladiator and the world's perpetual fascination with seeing burly men hack one another to bits in a large sandpit, Shadow of Rome follows the story of Agrippa, a Roman centurion condemned to that very fate when his father is accused of murdering Julius Caesar. As you may have ascertained, this is very much not a Mary Beard documentary.
What it is, however, is a hell of a lot of fun, a quality that perhaps more than any other, the PlayStation 2 era offered in absolute heaps. With meaty, satisfying combat, endearingly clunky cutscenes and arcadey visuals that proudly proclaim your killer exploits ("JUICY TOMATO" and "WRATH OF THE GODS" are two to look out for), Shadow of Rome practically revelled in the bloody reputation of gladiatorial combat.
Sometimes the game does try to do a little too much, also including a couple of rather rudimentary stealth sections and some rather wonky chariot racing, but overall Capcom's vision more than shines through. Sadly, Shadow of Rome's poor sales meant that an intended sequel was ultimately repurposed as Dead Rising, giving the world one great franchise while depriving it of another.
6. The Matrix: Path of Neo
Developer: Shiny Entertainment
Publisher: Atari, Inc.
Like The Lord of the Rings, The Matrix ended up spawning multiple tie-ins across all forms of media. When it wasn't being parodied on late-night sketch shows or finding itself given new life as a West-end musical (probably), the Wachowskis' existential sci-fi hit was finding success in the exciting world of the movie-to-video game adaptation. 2003 had given the world Enter the Matrix, but it was Path of Neo where the whole exercise really clicked into place.
Path of Neo isn't a particularly revolutionary game, nor is it a complex or nuanced one. What the developers at Shiny Entertainment understood, however, was that inhabiting the role of The One was the fantasy wish fulfilment we all craved, and that stepping into the black coat and trendy sunglasses of Keunu Reeves' kung-fu kicking savior was all anyone wanted back in the early 2000s. It's all most of us want in 2022.
That's exactly what Path of Neo gives you: the best action sequences of the movie trilogy repurposed so that you're in control. This is fan service of the best kind, kicking armed guards in the head, dodging bullets in slow motion and becoming the savior of humanity from the comfort of your basement flat. Thank God they didn't make us talk to the Oracle for five hours or have a level dedicated to bending spoons, mind.
5. Dead to Rights
Developer: Namco Hometek
Publisher: Namco, EA (EU)
The Dead to Rights franchise actually ended up spawning quite a few sequels over its eight-year run, culminating in a fourth game, Retribution, released on the PS3 in 2010.
Yet despite managing to churn out quite a number of instalments over its history, Namco Hometel's third-person cop actioner never really found the mainstream audience it deserved. Drawing influence from the noir cop genre as a whole, not to mention 2001's excellent Max Payne, Dead to Rights followed officer Jack Slate tracking down his father's killer, a generic story of cop revenge that nevertheless fits with the cliches of the genre as a whole.
Dead to Rights was never revolutionary in terms of its narrative or how it told it, but it did have some immensely enjoyable shooting mechanics similar to those later found in games like Path of Neo or Total Overdose. The influence of Max Payne was clear for all to see, but Dead to Rights had enough of a separate identity to justify its own existence, including the use of Shadow, Jack's personal attack dog and one of gaming's goodest boys.
Unless he was ripping your throat out, obviously.
4. Kill Switch
Developer: Namco USA
Publisher: Namco
Don't be put off by the gaudy and frankly appalling cover art for Namco USA's early 2000's third-person shooter, there's a lot more to Kill Switch than its superficial appearance would suggest.
Kill Switch wasn't exactly treading new ground with its rather convoluted story of a super-soldier being remotely controlled by a neural connection, but the game was revolutionary in terms of its actual mechanics. In particular, Kill Switch introduced the world to the idea of a cover system (named by Namco as the Offensive Cover System), an innovation that didn't cause much of a stir at the time, but would later be taken on and popularised by the mighty Gears of War franchise just a few years later.
Whereas Gears went on to become one of Microsoft and Xbox's flagship properties, Kill Switch didn't enjoy quite the same acclaim, destined instead for relative obscurity without a sequel or a spin-off to speak of. Sometimes the legacy doesn't go to the games that innovate, but instead to those who pick up on an idea and really run with it.
3. The Thing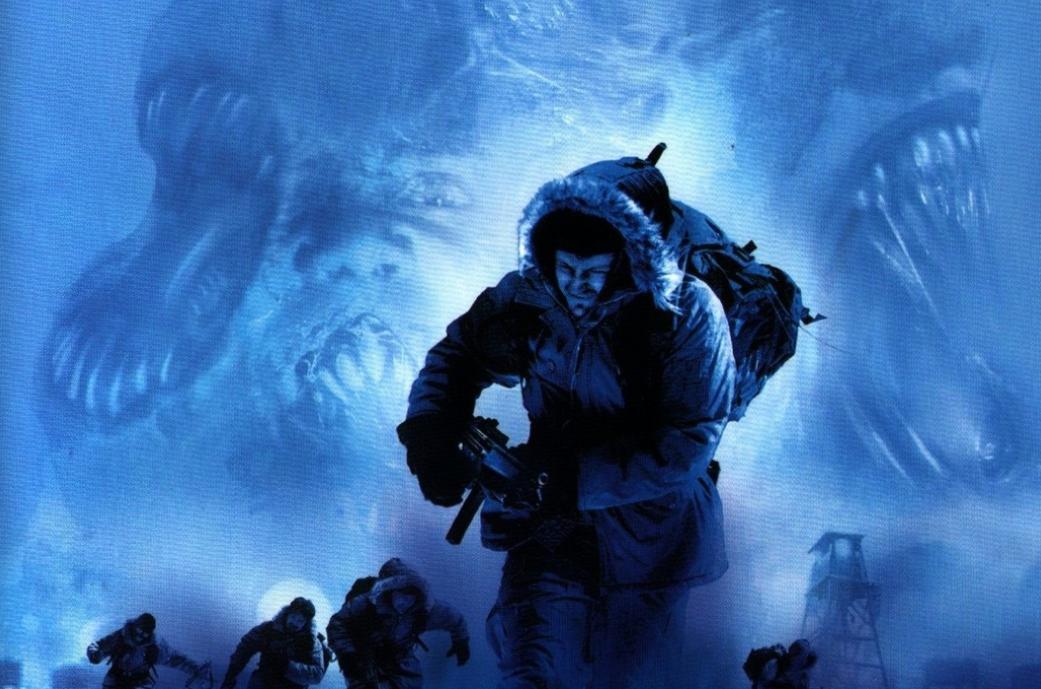 Developer: Computer Artworks
Publisher: Black Label Games, Konami (console)
Whatever happened to video game movie tie-ins? It felt as though every third game on the shelves of Blockbuster (look it up, kids) was an adaptation of an existing cinematic property, from The Warriors to Scarface, Goldeneye to The Terminator. All big properties, all well-known IPs ripe for exploitation from a market that was perhaps not always as confident as it is now of having bespoke or novel brands standing on their own two feet.
Perhaps more unexpected when it comes to the video game tie-in was 2002's The Thing, Computer Artwork's rather left-field adaptation of the John Carpenter horror classic that acted as a sequel to the action of the original movie. Artwork's The Thing focuses on Special Forces operative Captain Blake and his team as they are sent to the Antarctic research facility to investigate the mysterious disappearance of the post's original crew, only for it all to go belly up when a shapeshifting alien decides it's time to make a cheeky cameo.
The idea of recreating the nerve-shredding brilliant of Carpenter's superb 80s classic must've seemed ridiculous even at the time considering the comparatively primitive levels that games were working in 2002, but The Thing makes a pretty decent go of capturing the spirit of what made the movie so terrifying. A Trust/Fear mechanic that forces players to make assessments as to whether or not their teammates are in fact the shapeshifter adds a certain mistrustful frostiness to what is already some tension-fuelled gameplay.
If you're a keen Among Us acolyte, look no further than The Thing for one of Innersloth's major sources of inspiration.
2. Headhunter Redemption
Developer: Amuze
Publisher: Sega
The original Headhunter garnered its fair share of acclaim at the time of its release, still remembered in some corners of the gaming community for being a reverential evocation of all that was good about 80s action cinema. It was also innovative for having one of gaming's earliest fully orchestral scores courtesy of Richard Jacques, and boasted the first ever video game soundtrack to be recorded at Abbey Road Studios.
Headhunter Redemption didn't quite end up with such a legacy, instead falling through the cracks to become one of the most underrated PS2 games of all time. Also available for Microsoft's newcomer rival the Xbox, Redemption is set 20 years after the events of the first game and sees original protagonist Jack teaming up with a new partner named Leeza X (it's the future) who unravel a conspiracy when attempting to prevent a group of arms smugglers.
Poor old Headhunter Redemption has been so buried that it's the sort of sequel that most don't even know exists, and it certainly didn't help that the game's creator, Swedish devs Amuze, went bust not long after Redemption hit the market. If you do manage to snag a copy, you'll probably be sitting on a rare piece of valuable gaming ephemera in fifty years' time.
1. Ghosthunter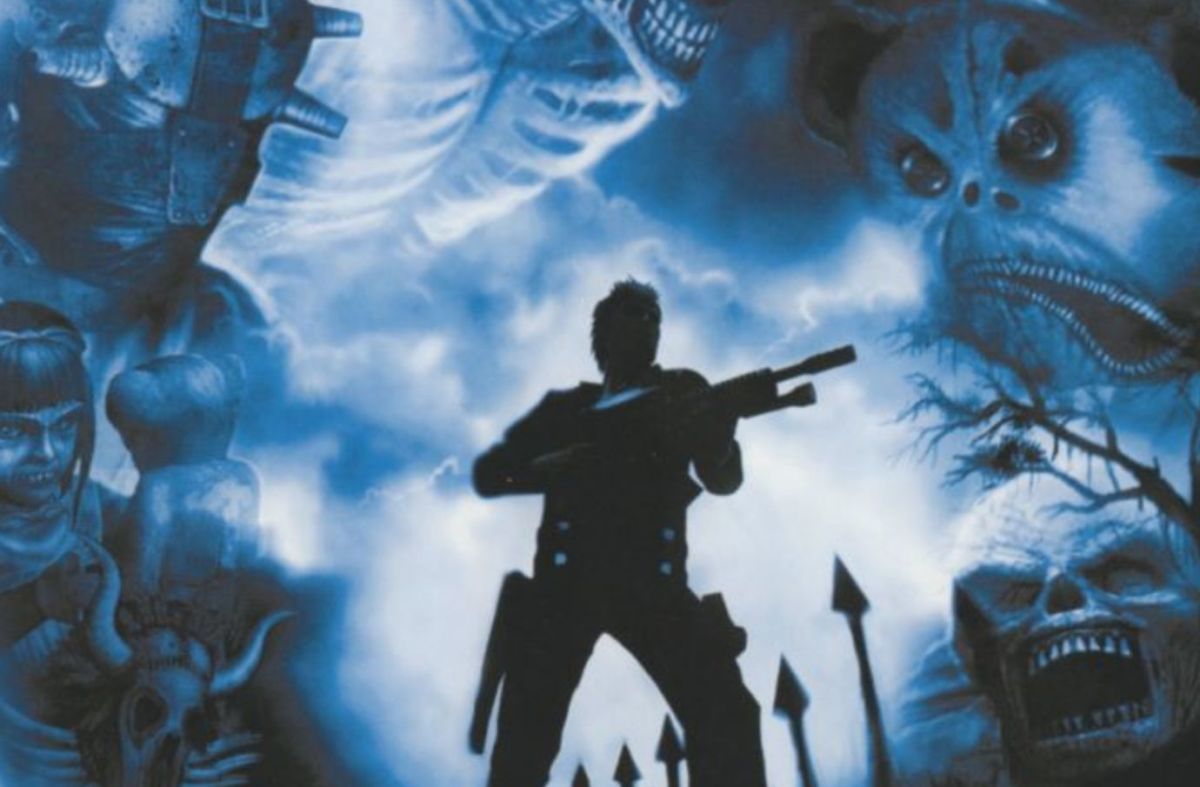 Developer: SCE Cambridge Studio
Publisher: Sony Computer Entertainment (EU), Namco (NA), EA Victor (JP)
Of all the underrated PS2 games unearthed for this list, there surely can't be many that typify that specific generation of gaming more than SCE Cambridge's ambitious but flawed ghoul-nabbing simulator Ghosthunter.
Modern-day releases on shiny new consoles are usually safer affairs, mature games that offer characterisation, high-fidelity graphics and a more sombre, adult tone. Today's market is one of AAA heavyweights like God of War, Returnal and Ghost of Tsushima, cinematic and narratively dense offerings that have finally seen gaming move out of its weird adolescence and into fully-grown adulthood.
While this is all well and good, you can't help but feel sad that a mid-tier oddity like Ghosthunter simply wouldn't get made today, so out of step it is with contemporary sensibilities. The 2004 release follows Lazarus Jones, a man whose name makes him sound like a 50s soul singer but is actually a Detroit cop tasked with rescuing his partner from the ghost realm after she's ghost-napped by ghouls. It's the classic setup.
Ghosthunter is such a weird game that it's hard to look back on it and believe that it really existed, but beneath the odd setup and some understandably dated visuals (that were nevertheless exceptional at the time), it was one of the many releases on the PS2 that could claim to have a heart. Quite fittingly, it truly felt as though it had a genuine soul.
READ NEXT: 10 PS2 Games We'd Love To See On PlayStation Plus Premium
Some of the coverage you find on Cultured Vultures contains affiliate links, which provide us with small commissions based on purchases made from visiting our site. We cover gaming news, movie reviews, wrestling and much more.