Fighting game fans will have a few spots filled out on their calendar, thanks to the announcements of games like Street Fighter 6, Project L, and SNK's new Garou/Fatal Fury game. Despite those titles, 3D fighting game fans will have one game in particular in mind when it comes to their most anticipated game, and it's Tekken 8. Here's everything you need to know about Tekken 8.
When Is Tekken 8 Coming Out?
Bandai Namco has yet to announce a release date for Tekken 8, or even a vague release window. The earliest we could expect Tekken 8 to drop would be sometime around late 2023, but it would probably be more realistic to expect the next installment in The King Of Iron Fist Tournament saga to drop at some point in 2024. Series director Katsuhiro Harada has also reportedly stated that Tekken 8 is being built on Unreal Engine 5 with all new assets, which would signal a later release.
If anything, a 2024 release would just mean that 2023 would belong to Street Fighter 6.
What Is Tekken 8 About?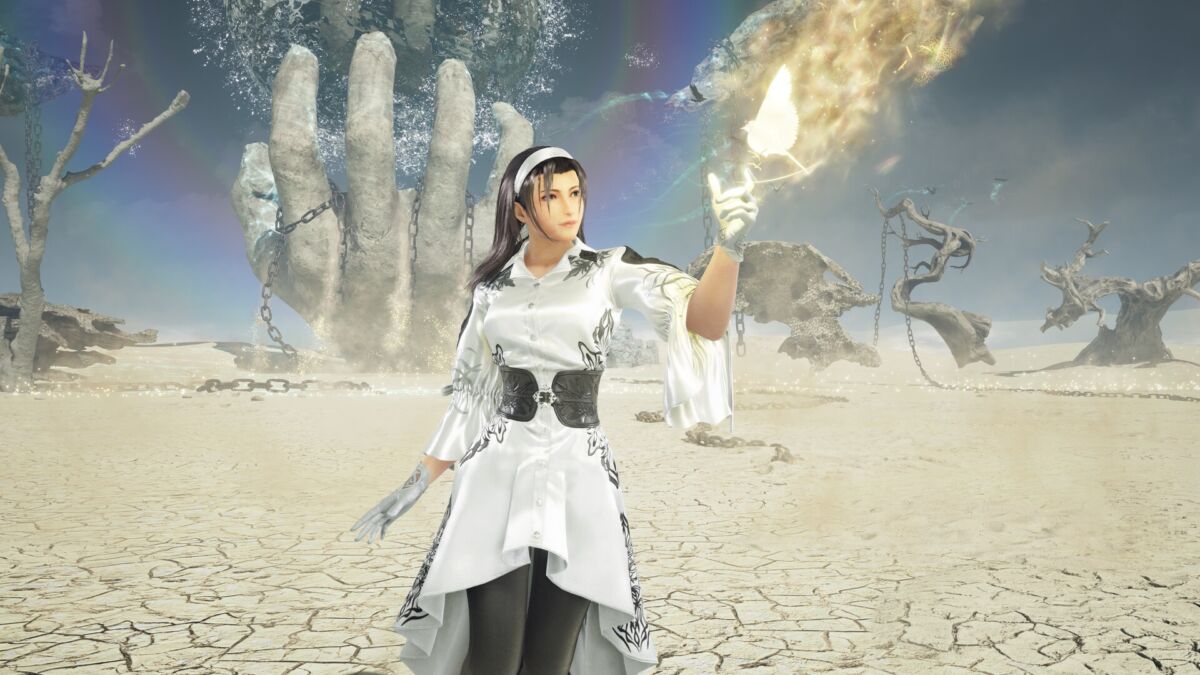 Tekken 8 is the continuation of the long-running Mishima saga storyline, which will once again bring the father and son duo of Kazuya Mishima and Jun Kazama into conflict. The two have been brawling since the days of Tekken 4, but if the storyline of Tekken 7 is anything to go by, Tekken 8 may finally bring about some resolution to this long running blood feud.
The events of Tekken 6 left Jin Kazama incapacitated after his battle with Azazel. With the current head of the Mishima Zaibatsu taken off the board, the stage was set for original Tekken villain Heihachi Mishima to stage a final battle with his son, Kazuya. In a climactic battle between the two, Kazuya finally wins, killing Heihachi (seemingly) once and for all. The post-credits scene, along with the footage of Tekken 8 we've seen, point towards a confrontation between a maniacal driplord in Kazuya, versus Jin who's finally managed to control the Devil Gene that both him and Kazuya deal with.
Look, there's a lot of lore to get through with Tekken, and there's no shortage of supporting players involved either. Also confirmed for the roster of Tekken 8 include Lars Alexandersson, Marshall Law, Paul Phoenix, King and Jack-8. However, the most intriguing addition to Tekken 8's roster is Jun Kazama, the mother of Jin who was last seen as a canon character in Tekken 2, her original debut. She's been featured in the non-canon Tekken Tag Tournament games, but this is her first proper appearance in decades, which is noteworthy in and of itself.
What Platforms Is Tekken 8 On?
Tekken 8 will be launching on PC, PS5 and Xbox Series X & S, meaning those on previous generation consoles like the PS4 and Xbox One will have to make the upgrade in order to experience the next installment of this iconic fighting game series.
Again, this is because the game is being developed on Unreal Engine 5, and the results speak for themselves. From the trailers alone, Tekken 8 looks like it'll be one of the most visually impressive fighting games ever made.
Who Is Developing Tekken 8?
Tekken 8 is being developed by Bandai Namco, who have been responsible for the Tekken series ever since its inception. One of the leading forces behind the Tekken series has been Katsuhiro Harada, who has worked on every Tekken release, rising through the ranks to become the director for the whole franchise, as well as a general manager for Bandai Namco, and the guy in charge of the company's fighting game esports.
READ MORE: Biggest New Fighting Games Of 2023 & Beyond
Some of the coverage you find on Cultured Vultures contains affiliate links, which provide us with small commissions based on purchases made from visiting our site. We cover gaming news, movie reviews, wrestling and much more.