It feels like we're on the cusp of another beautiful era of fighting games. We've already had plenty of brilliant games in the past few years, including Mortal Kombat 11, Soulcalibur VI, The King Of Fighters XV and more, but there's even more brilliant games just looming over the horizon, with the return of some classics and the debut of some new challengers.
With that in mind, we're celebrating the biggest new upcoming fighting games of 2023 and beyond, which we'll be updating as more games are announced. If you're looking for the best of the best when it comes to beating the crap out of your friends, or just proving your superiority over everyone else online, here's the biggest fighting games of 2023 across PC, PS4, PS5, Xbox One, Xbox Series X & S, and Switch you should be keeping an eye out for.
New Fighting Games of 2023
Street Fighter 6 | June 2nd, 2023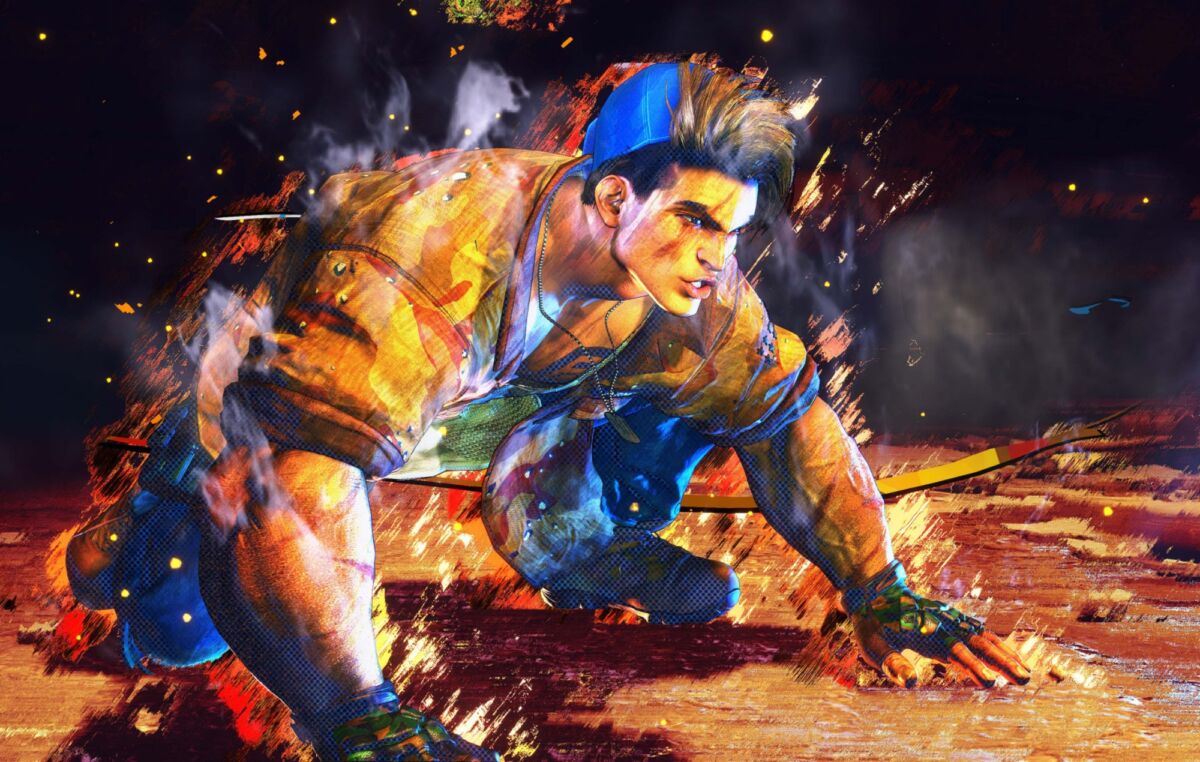 Developer: Capcom
Publisher: Capcom
Platform(s): PC, PS4, PS5, Xbox Series X & S
It doesn't really matter what other fighting games are going to launch in 2023, as Street Fighter 6 is bound to be the fighting game that's going to attract all of the attention, even from those who don't regularly play fighting games. Capcom's next installment of their iconic fighting game series looks like it'll be the best version of the franchise yet, with plenty of new characters, great modes and brilliant mechanics.
Street Fighter 6 boasts perhaps the most complete single player experience of the entire series, with a World Tour mode that sees players creating an avatar of their own and exploring the world of Street Fighter, including Metro City. Players can then take that avatar online into lobbies filled with players, competing in ranked, casual and even extreme matches, where the rules are much more different than usual.
Die By The Blade | TBC 2023
Developer: Triple Hill Interactive, Toko Midori Games, Grindstone
Publisher: Kwalee
Platform(s): PC, PS4, PS5, Xbox One, Xbox Series X & S, Nintendo Switch
In an ideal world, we'd already be playing Die By The Blade right now, as the game was originally scheduled to launch in November 2022. However, the developers made the wise decision to delay the game into 2023 in order to give Die By The Blade that extra level of polish. Hopefully, the extra development time will ensure that Die By The Blade becomes one of the biggest fighting games of 2023 instead of just a flash in the pan.
Die By The Blade is designed as a homage to Bushido Blade, the classic PS1 fighting game that ditched the health bars and instead opted for something more realistic. Players would fight with swords and other weapons, where one hit could mean death, and Die By The Blade takes that notion to the extreme. With a cyberpunk aesthetic and huge amounts of customisation planned, the potential for this game is strong.
NetherRealm's Next Game | TBC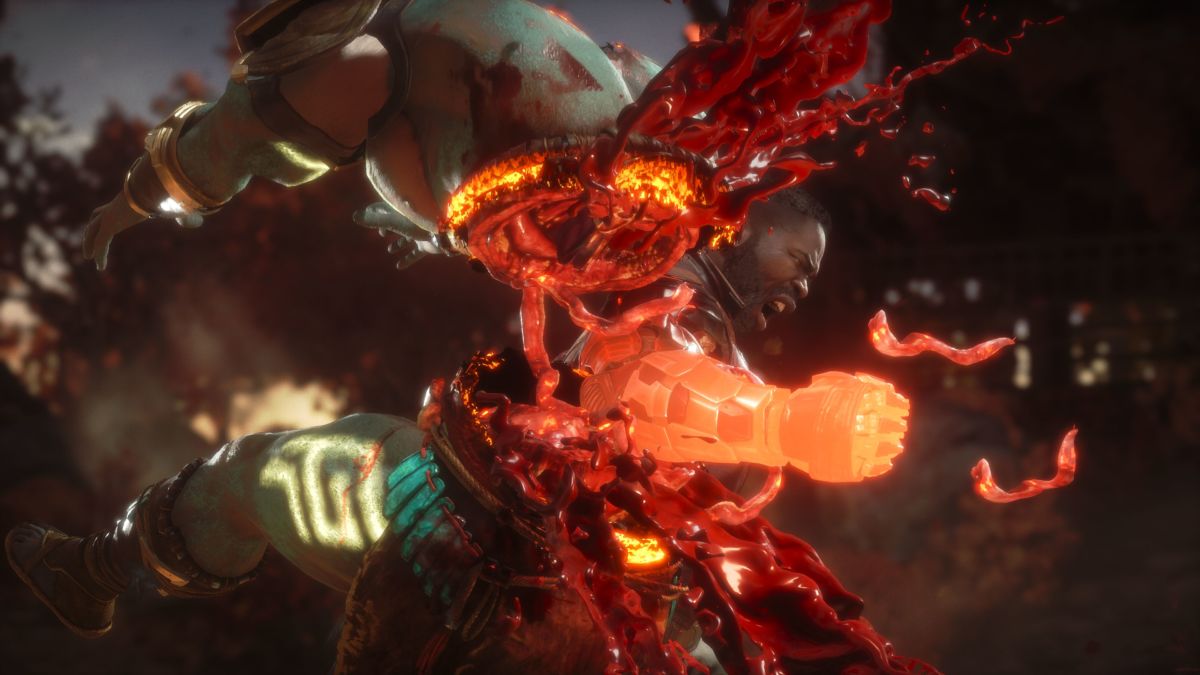 Developer: NetherRealm Studios
Publisher: Warner Bros. Interactive Entertainment (probably)
Platform(s): PC, PS5, Xbox Series X & S
This entry is going to be a little bit more vague than the other's considering the fact that neither Ed Boon nor NetherRealm Studios have actually officially confirmed that there will be a new fighting game in the near future. He's alluded to it on Twitter, but there's been no proper announcement. Still, let's just be honest with ourselves: they're going to launch either Injustice 3 or Mortal Kombat 12 at some point in the future.
Which game NetherRealm Studios will launch next remains to be seen. Pattern would dictate that a new Injustice game would be the logical choice, considering the last game was Mortal Kombat, but it's been a few years since the last Mortal Kombat game, and reports have suggested that NetherRealm are instead going to release Mortal Kombat 12 instead. We'll just have to see what happens.
Project L | TBC
Developer: Riot Games, Radiant Entertainment
Publisher: Riot Games
Platform(s): PC
There's no denying that Riot's League of Legends has turned into a cultural phenomenon over the years, transcending the original MOBA game and becoming a fully-fledged franchise in its own right. Alongside the original game, Riot have commissioned RPGs and other games, along with an animated Netflix series set in the Runeterra world, but the most exciting release might just be Project L.
A new fighting game set in the world of Runeterra, Project L will chuck together characters from League of Legends and stick them in a 2D fighting game. The project still appears to be quite a way off, but one of the lead developers for Project L is Tony Cannon, the creator of the GGPO netcode, the fighting game championship event EVO, the fighting game community site Shoryuken and even the game Rising Thunder. Talk about pedigree.
SNK's New Garou/Fatal Fury Game | TBC
Developer: SNK
Publisher: SNK
Platform(s): TBC
SNK's fighting game library is absolutely huge at this point, and most of the time has more crossovers than a modern day Marvel film. Garou: Mark Of The Wolves, Art of Fighting, Fatal Fury, The King of Fighters, 3 Count Bout and Real Bout all exist within the same universe, with characters making an appearance across multiple titles. SNK have favoured The King Of Fighters as the mainline series in recent years, but they've also greenlit a brand new Garou/Fatal Fury game.
Details are thin on the ground regarding the new Garou title, aside from a brief teaser trailer that appeared during EVO 2022. SNK have confirmed that it'll be a sequel to 1999's Garou: Mark of the Wolves, and it'll be the first game set in the Fatal Fury branch of the series since '99. This new title will focus more on the single-player story than other SNK titles have in the past, and will also include Rock Howard making his return as the poster boy.
Tekken 8 | TBC
Developer: Bandai Namco
Publisher: Bandai Namco
Platform(s): PC, PS5, Xbox Series X & S
When it comes to 3D fighting games, the undisputed "King" of the genre is Tekken, no questions asked. Bandai Namco took the action of Tekken to another level with the seventh mainline installment, with features such as Rage Arts and Rage Drives adding new mechanics to an already complex and rewarding experience. Now, Bandai are hoping to take things even further with Tekken 8.
With two trailers already, Tekken 8 has confirmed the likes of King, Law, Paul and Jack-8, along with the return of fan favourite Jun Kazama in some unknown capacity. From the footage we've seen, we can assume that Tekken 8 will be a much more cinematic experience than ever before, with that first trailer showcasing Kazuya and Jin brawling in the middle of a violent storm. Hopefully, we'll even throw someone into a volcano, as is tradition.
READ MORE: The Best PS5 Fighting Games You Should Play
Some of the coverage you find on Cultured Vultures contains affiliate links, which provide us with small commissions based on purchases made from visiting our site. We cover gaming news, movie reviews, wrestling and much more.