It felt like the PS4 became the unofficial home of fighting games when playing on console, as some of the best and most enjoyable fighting games found their way onto the PS4. When you consider that, the PS5 has a lot to live up to, and in fairness, it's doing an excellent job so far. There's plenty of great fighting games on PS5, but which ones are the absolute best?
For this list, we're only going to focus on fighting games on the PS5 that have received dedicated PS5 versions, so while PS4 games like Street Fighter V, Tekken 7, Virtua Fighter 5: Ultimate Showdown and others are playable on the PS5 and are worth checking out, they're not eligible for this list. With that being said, here's the best fighting games on PS5 that you should play.
The Best PS5 Fighting Games
7. Nickelodeon All-Star Brawl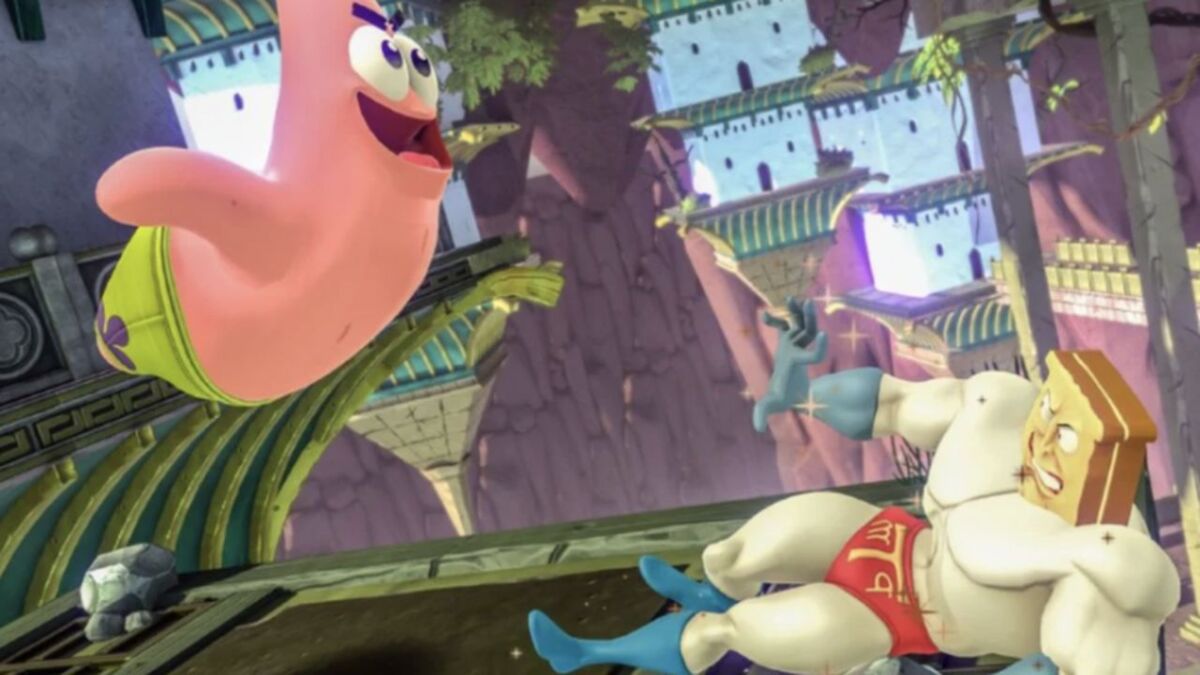 Developer: Ludosity, Fair Play Labs
Publisher: GameMill Entertainment, Maximum Games
No matter what age you are, Nickelodeon likely played some part in your formative years, though being able to play as all of the iconic characters in one game probably sounded like a fever dream. The fact it's a fighting game no less is just an added bonus, but Nickelodeon All-Star Brawl offers players the chance to see who'd win in a scrap between Spongebob Squarepants and Nigel Thornberry.
A platform fighter similar to Smash Bros, Nickelodeon All-Star Brawl sees up to four players duking it out with iconic characters across recognisable stages. While Nickelodeon All-Star Brawl might not have the same level of refinement as Nintendo's offering, it doesn't mean there's not plenty to love about this game. With plenty of free and paid DLC planned too, along with cross-play, All-Star Brawl lives up to the All-Star name.
6. Brawlhalla
Developer: Blue Mammoth Games
Publisher: Ubisoft
Another Smash-like, Brawlhalla has been around for a long time now, but it only seems to go from strength to strength. Originally just another platform fighter, albeit free-to-play with some charming original characters, Brawlhalla has morphed into a juggernaut of platform fighters, bringing with it some ludicrous franchise crossovers. If you wanted to have The Rock fight Rick Grimes from The Walking Dead, Brawlhalla is the game for you.
As a free-to-play game, you can control a rotating cast of free characters, but dropping some cash will unlock the full roster, which includes dozens of characters that feature their own stats and weapons. While move-sets might transfer across certain weapon types and characters, the designs themselves are varied enough that you'll want to find your favourite and demolish everyone on Brawlhalla's servers with them.
5. Demon Slayer: Kimetsu no Yaiba – The Hinokami Chronicles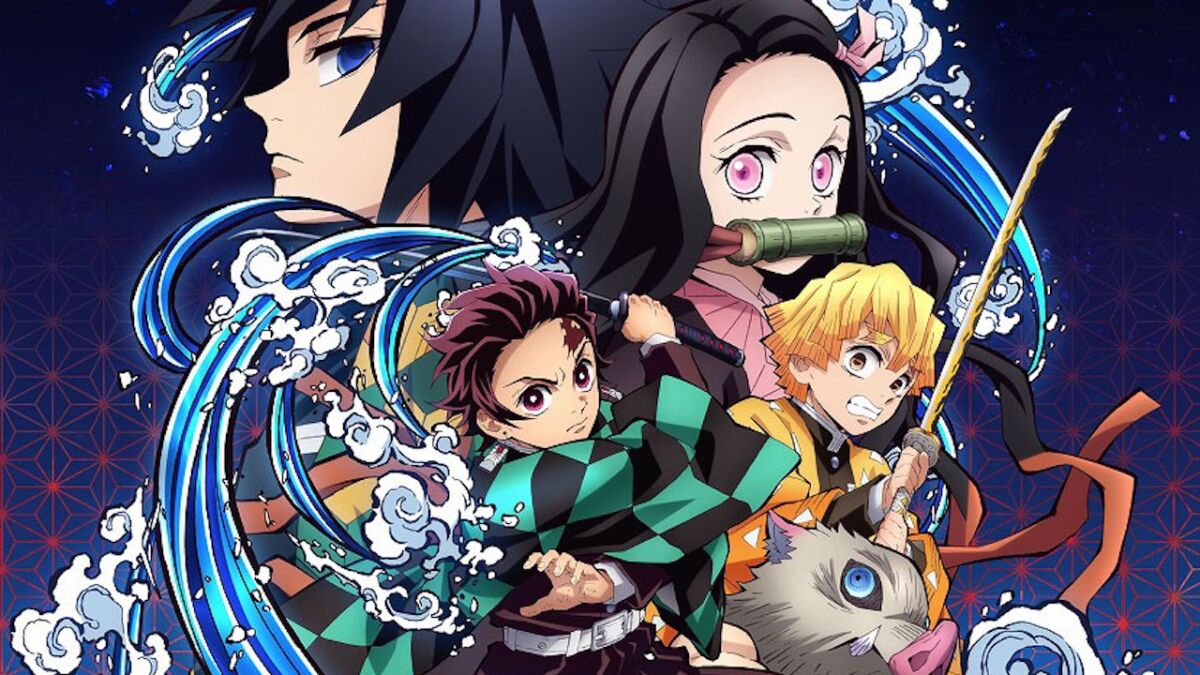 Developer: CyberConnect2
Publisher: SEGA
Not every fighting game needs to be focused on fighting against other players, though Demon Slayer: Kimetsu no Yaiba – The Hinokami Chronicles does come with a versus mode should players wish to batter each other both on or offline. If 2v2 arena fighting with an expanding roster of powerful anime characters sounds like your jam, Demon Slayer: Kimetsu no Yaiba – The Hinokami Chronicles is a solid pick.
However, the real star of the show is the adventure mode, which adapts the first season of the anime series of the same name and places you in the shoes of protagonist Tanjiro Kamado, who joins the Demon Slayer Corps with the hopes that he can transform his sister back from a demon into a human. Considering the fact they're called the Demon Slayer Corps, it doesn't exactly look good for his sister.
4. DNF Duel
Developer: Arc System Works, Eighting, Neople
Publisher: Nexon
Dungeon Fighter Online might not be the most recognisable name, at least in the West, but Arc System Works have certainly cultivated a reputation of great fighting games. Seeing the emerging Japanese juggernaut tackle the Dungeon Fighter Online franchise, which is a beat 'em up series incredibly popular in the East, seems like a match made in heaven, and DNF Duel is definitely worthy of this collaboration.
With a base roster of 16 characters, DNF Duel aims to be a more accessible fighting game, with simplified inputs designed to cater to new players. However, veterans players can make the most of classic fighting game inputs to perform more powerful versions of their special moves. With a superlative anime inspired art style and incredibly fun gameplay, DNF Duel deserves its place among the best PS5 fighting games.
3. The King Of Fighters XV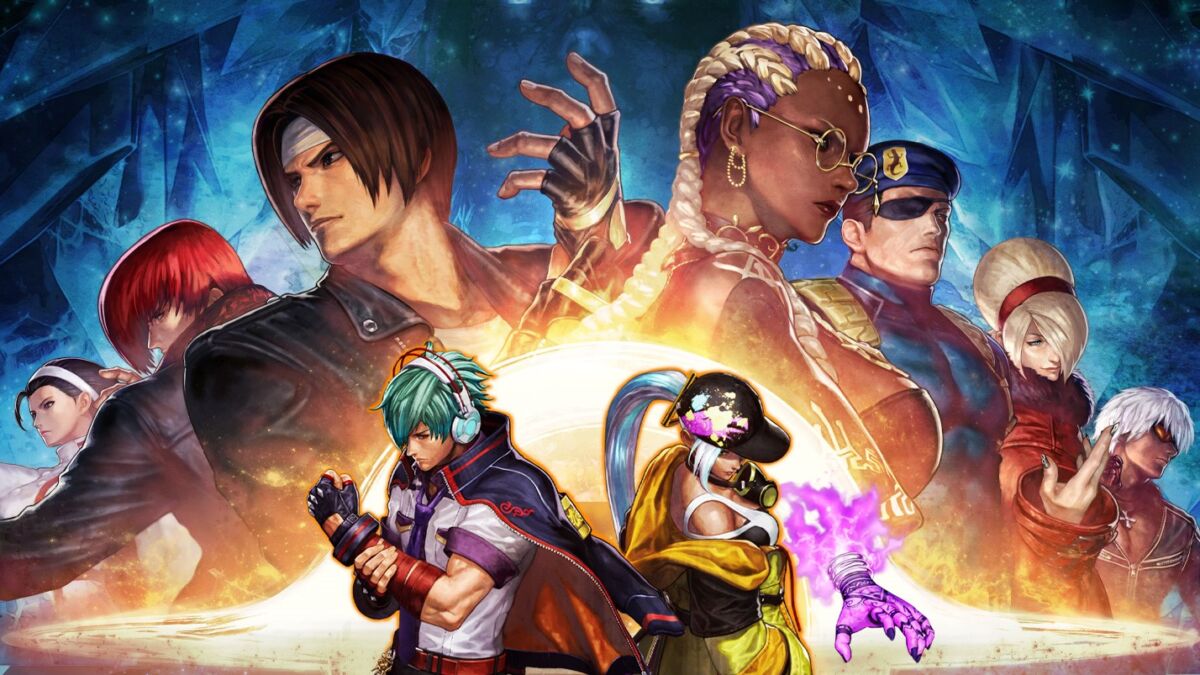 Developer: SNK
Publisher: SNK, Koch Media

SNK have often been resigned to second fiddle when it comes to fighting games, not getting as much exposure as the likes of Street Fighter with their releases. The King Of Fighters XV is the Japanese publisher's biggest chance yet to make a huge impact, and they've knocked it out of the park. Veterans will feel right at home here, but there's enough to entice newcomers too.
A 3v3 fighter, players assemble their teams and compete in round based affairs, with the last team standing claiming victory and bragging rights. As fighting games go, KOF XV is definitely one of the more complicated ones on the market, though efforts have been made to make the game more approachable for new players.
Still, with 39 playable characters, each with their own unique moveset, there's a lot to sink your teeth into with this one.
2. Mortal Kombat 11 Ultimate
Developer: NetherRealm Studios
Publisher: Warner Bros. Games
It's no secret that, at launch, Mortal Kombat 11 wasn't exactly in its best state, but with the release of MK11 Ultimate, the game has never been better. With a huge roster of characters, modes and content, there's so much to do that it's going to be hard to find time to play other games, especially once you get into the nuts and bolts of custom variations. Sorry, should that be "kustom" variations?
Anyway, MK11 Ultimate's true crowning glory isn't just the characters, which allows you to live out your Arnold Schwarzenegger vs Sylvester Stallone fantasies, but the modes. The dual campaign modes, with the base game and follow-up Aftermath, are not just great fighting game stories but great stories full stop, while the Towers of Time mode ensures you've always got something new to play every time you log on.
1. Guilty Gear Strive
Developer: Arc System Works
Publisher: Arc System Works
Since the PS4, the Guilty Gear series has been achieving new heights. Despite being around for decades, awareness for the rockstar series of fighting games has never been higher, and that's aided in no small part to the success of Strive. For the most recent release, Arc System Works went through great efforts to ensure that Strive was the best game possible for new players and veterans alike.
In comparison to other games, Guilty Gear Strive only offers 16 characters on its base roster, but Strive does more with its content than some fighting games do with twice the amount of characters. With a deep tutorial mode designed to coach players on the more complicated aspects of Strive, along with an anime quality story mode that'll appeal to all players, Strive is easily the best PS5 fighting game on the market.
READ NEXT: The Best Switch Fighting Games You Should Play
Some of the coverage you find on Cultured Vultures contains affiliate links, which provide us with small commissions based on purchases made from visiting our site. We cover gaming news, movie reviews, wrestling and much more.