Last night, Capcom lifted the lid on Resident Evil Village to give us our best look at the upcoming survival horror yet. Featuring (probably) vampires, massive merchants, and another glimpse at the giant lady that has sent the internet into a confusing thirst rampage, things are looking good for the next mainline Resi game.
As well as gameplay glimpses and details on the different editions, Capcom also revealed Re:Verse, a PVP game featuring iconic Resident Evil characters that will come included with the Resident Evil Village package, though may be released separately at some point. It's intended to release as part of the 25th anniversary celebrations for Resident Evil as a franchise, though the general response seems to have been pretty muted since its reveal, if not a little more on the negative side.
While the ability to play as Resi's best characters against other series stalwarts is certainly an interesting concept, along with the chance to respawn as a villain, Re:Verse doesn't really look up to par from the gameplay footage we've seen so far, though that might be down to the trailer itself, a bonkers blitz of floaty gameplay and strange transitions backed by dubstep. Based on its likes to dislikes ratio on YouTube (5.4K dislikes to 3.9K likes at this time of writing), it's not what Resi fans are after.
This maybe shouldn't be a surprise to Capcom, who've been trying to make Resident Evil PVP happen for a few years now — with absolutely no luck at all.
First came Umbrella Corps in 2016, which didn't even have the Resident Evil name attached. Completely forgotten about in 2021, Umbrella Corps was highly controversial among fans at the time for being nothing like a Resident Evil game and being more akin to a straight action game like Call of Duty.
It was also utterly naff. With the strangest FOV I've ever seen in a multiplayer game, movement that was like playing in 1.5x speed, and repetitive matches that became melee slugfests, Umbrella Corps was a disaster and quickly a meme. Its poor single-player campaign (which is being generous to the word "campaign") saw players repeating the same objective over and over and the main meat of the game, the PVP, seemed abandoned in no time at all, if there ever was a playerbase to begin with.
Capcom seemed to give up on Resi PVP until Resident Evil Resistance, which, while objectively better than Umbrella Corps (not hard), seems to have similarly struggled to find an audience.
Bundled with the Resident Evil 3 remake at launch in lieu of Mercenaries, Resistance aped the likes of Dead By Daylight with four players going up against one player who controlled the Mastermind. The premise involved survivors working together to escape various maps from the Resi universe while against the clock with the Mastermind trying to block them at every turn, whether by chucking zombies their way or taking control of Mr. X.
While a novel idea, Resistance's many technical issues at launch, microtransactions, and the fact that it wasn't Mercenaries turned a lot of fans away from day one. With less than one thousand people playing Resident Evil 3 on Steam at this time of writing, it doesn't look like Capcom's ambitious attempt to people invested in the game through asymmetric PVP has worked.
That brings us to Re:Verse, which unfortunately looks like repeating a lot of the same mistakes. Early impressions haven't been great, but it would still suffer from one thing no matter what: it's not the Mercenaries or Outbreak follow-up that the fans actually want.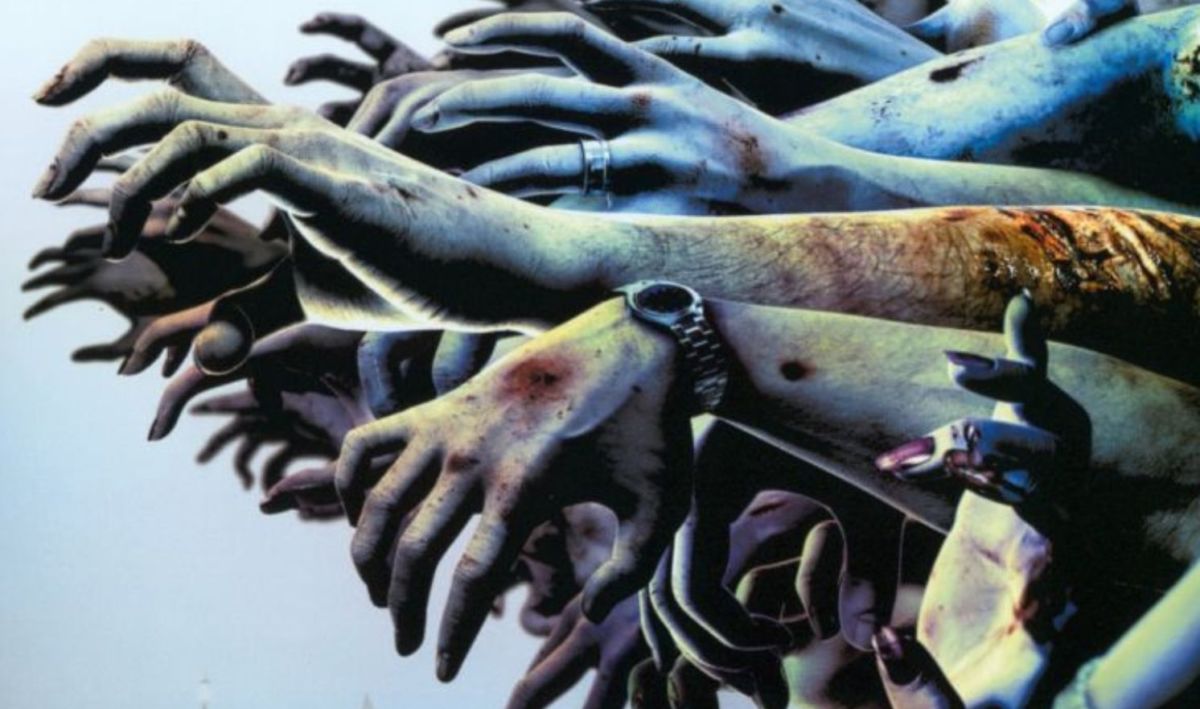 The trouble with Capcom constantly hedging bets on PVP experiences within the Resident Evil universe is that Resi has never had the slickest action or the best online infrastructure for it to really make sense. Resident Evil is all about the barmy storylines, ridiculous puzzles, and cheek-clenching tension, not Leon absolutely braining Claire for points on a board.
It's why Outbreak is looked back on so fondly for providing a story-focused co-op experience that saw players working together online around a time when the technology was so prohibitive that few even managed to try it as intended. With the technology now readily available for pretty much everyone to play together, it's baffling that Capcom don't have an interest in making an Outbreak 3 or even a remake, especially as that little co-op game called Monster Hunter: World has comfortably outsold every other Capcom release to date.
Even just a standalone Mercenaries mode would be a more logical option for Capcom if they're trying to introduce a live service to Resident Evil. It could have an Item Shop for cosmetic purchases, map DLC, new characters, seasons — all that service stuff that publishers love these days. Being able to play a Resident Evil version of World War Z or Call of Duty's Zombies seems like it would absolutely print money, especially with so many fans clamouring for it.
Resident Evil has been a bit of a subversive franchise in recent times, whether that's changing things to first-person for Resident Evil 7 or remixing the second and third games for their remakes. There's nothing wrong with being a little obvious, though, and giving fans what they actually want: zombie-killing, herb-collecting, box-breaking fun with friends.
READ NEXT: Ranking the Resident Evil Games From Best To Worst
Some of the coverage you find on Cultured Vultures contains affiliate links, which provide us with small commissions based on purchases made from visiting our site. We cover gaming news, movie reviews, wrestling and much more.