Despite being a service for quite a long time, it's hard to suggest that PlayStation Now is vital to the PS4 experience – you aren't exactly missing out on much if you don't subscribe. It demands a lot of your internet connection owing to it streaming all of its games, so those without superfast broadband need not apply. Even then the games suffer from compressed resolution and constant stuttering.
The odd nature of the architecture of the PlayStation 3 makes streaming a necessity, which is one of the main reasons why we will never get comprehensive backwards compatibility with the PlayStation 4 or PlayStation 5. The PS3 was certainly a bit of a wild card.
But Sony aren't giving up on it just yet. With a massive library of PS3 games not quite enough to convince gamers the similarly massive monthly price was worth it, they not too long released PS4 games for PlayStation Now that could be downloaded instead of streamed. Seen as a direct response to Xbox Game Pass, PlayStation Now is in a better position than it ever has been, though the jury is still out on its long-term appeal.
Thinking of taking out a PlayStation Now subscription? Here all the PS4 games you can download or stream right now. We'll try and keep this updated with which games are leaving the service and when, as well as what is coming in the future. Those temporarily available are highlighted in bold. Bear in mind that all of the PS4 games will all also work on PS5.
PlayStation Now PS4 Games: 0-C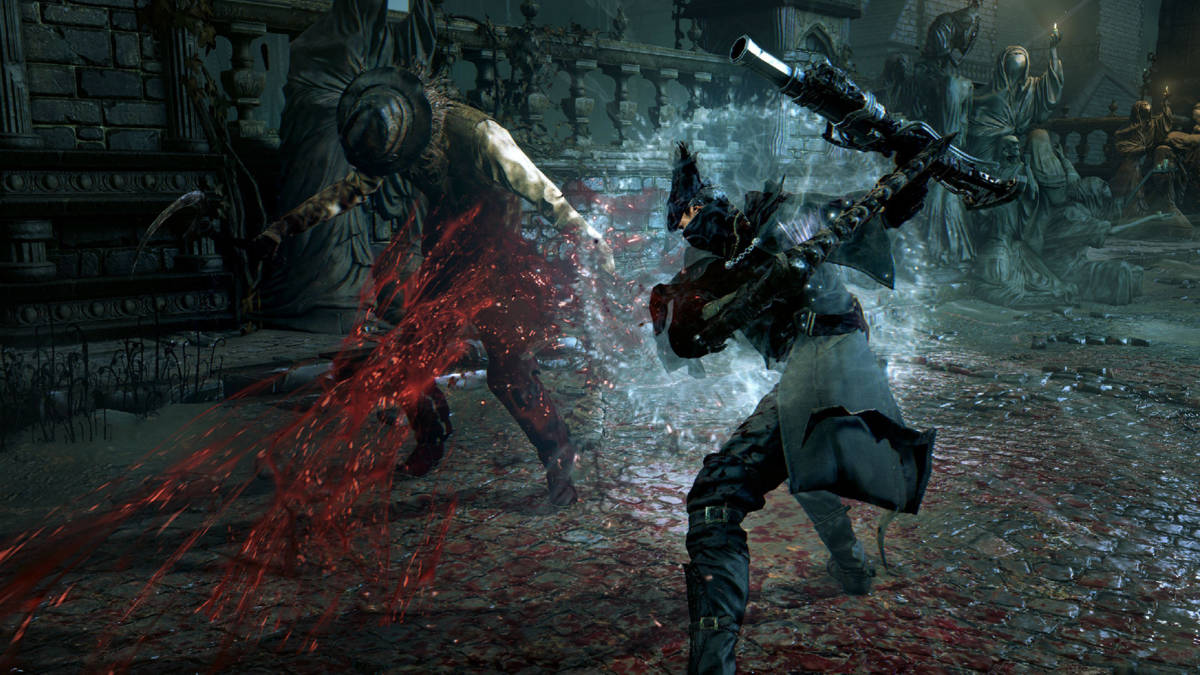 100FT Robot Golf
8-Bit Armies
A Boy and His Blob
Abzû
Aces of the Luftwaffe
Act It Out! A Game of Charades
Action Henk
Adventure Time: Pirates of the Enchiridion
Agatha Christie: The ABC Murders
Air Conflicts: Vietnam Ultimate Edition
Air Conflicts: Pacific Carriers
Alchemic Jousts
Alienation
Amazing Discoveries in Outer Space
Amnesia: Collection
Anomaly 2
Anodyne
AO Tennis 2
Ape Escape 2 (PS2 Classics)
Aragami
Atari Flashback Classics Vol. 1
Atari Flashback Classics Vol. 2
Assault Suit Leynos
Assetto Corsa
Back to Bed
Baja: Edge of Control Hd
Baseball Riot
Batman Arkham Knight
Batman – the Telltale Series – Episode 1: Realm of Shadows
Battalion Commander
Battleborn
Battle Chasers: Nightwar
Battle Princess Madeline
Battlefield 4
Battlefield Hardline
Battle Worlds Kronos
Ben 10
Beyond: Two Souls
Binaries
Black Mirror
Blazblue Chronophantasma Extend
Bloodborne
Blood Bowl 2
Bokosuka Wars II
Bound
Brawlout
Broforce
Broken Age
Brothers: A Tale of Two Sons
The Bug Butcher
Bubsy: The Woolies Strike Back
Carmageddon: Max Damage
Car Mechanic Simulator
Castle Invasion: Throne Out
Castlestorm Definitive Edition
Celeste
Chess Ultra
Chicken Police – Paint It Red!
Cities: Skylines
Crimsonland
Clockwork Tales: Of Glass And Ink
Clouds & Sheep 2
Costume Quest 2
Croixluer Sigma
Crysis Remastered
PlayStation Now PS4 Games: D-H
Dandara
Dangerous Golf
Danger Zone
Darksiders: Warmastered Edition
Darksiders II: Deathinitive Edition
Darksiders III
Darksiders Genesis
Day of the Tentacle Remastered
Dead Nation Apocalypse
Dead Island: Definitive Edition
Dead Island: Retro Revenge
Dead or Alive 5 Last Round
Deadlight: Director's Cut
Death Squared
Defense Grid 2
Desert Child
Desperados III
Destroy All Humans! (PS2 Classics)
Detroit: Become Human
Dirt 4
Dirt Rally
Dishonored 2
Disgaea 5: Alliance of Vengeance
Doki-Doki Universe
Don't Die, Mr. Robot!
Dungeons 2
Earth Defense Force 4.1: The Shadow of New Despair
The Elder Scrolls Online: Tamriel Unlimited
Electronic Super Joy
Enigmatis: The Ghost of Maple Creek
Entwined
Escape Plan
Eve: Valkyrie – Warzone
Eventide: Slavic Fable
Everybody's Gone to the Rapture
Evolve
Exile's End
Exist Archive: The Other Side of the Sky
Extreme Exorcism
Fairy Fencer F Advent Dark Force
Fallout 76
Farming Simulator 17
Fat Princess Adventures
F1 2015
F1 2016
F1 2017
F1 2020
Final Fantasy VII
Final Fantasy VIII Remastered
Final Fantasy IX
Final Fantasy X/X-2 HD Remaster
Final Fantasy XII: The Zodiac Age
For Honor
Fluster Cluck
Friday The 13th
Frostpunk
Fury Unleashed
Gal*Gun: Double Peace
Garou: Mark of the Wolves
Gem Smashers
Ghost of a Tale
Ghostrunner
Giana Sisters: Twisted Dreams – Director's Cut
God of War
God of War 3: Remastered
Grand Ages: Medieval
Grand Theft Auto: Vice City – The Definitive Edition (until Monday, May 2nd, 2922)
Gravity Rush Remastered
Greedfall
Grim Fandango (Remaster)
Grim Legends: The Forsaken Bride
Guilty Gear Xrd -revelator-
Hardware: Rivals
Heavy Rain (Remaster)
Helldivers
Hello Neighbor
Hohokum
Hollow Knight
Horizon Zero Dawn
Hotel Transylvania 3 Monsters Overboard
Hotline Miami 2: Wrong Number
PlayStation Now PS4 Games: I-P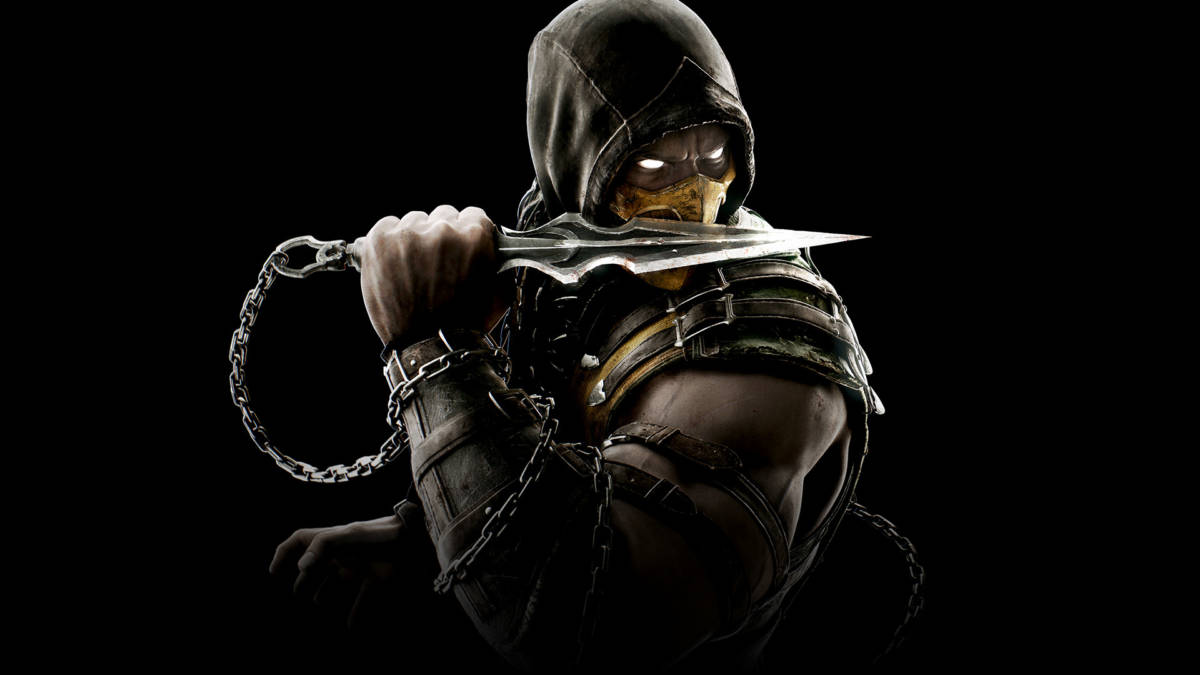 I Am Bread
InFamous Second Son
Injustice 2
In Space We Brawl
Ironcast
Joe Dever's Lone Wolf
John Wick Hex
Journey to the Savage Planet
Judgment
Kerbal Space Program: Enhanced Edition
Kickbeat Special Edition
Killing Floor 2
Killzone Shadow Fall
Kingdom: New Lands
King Oddball
Knack (baby)
Krinkle Krusher
Kromaia Omega
Legend of Kay Anniversary
Lego Batman 3: Beyond Gotham
Lego City Undercover
Lego Ninjago Movie Video Game
LEGO Worlds
Leo's Fortune
Limbo
Little Big Workshop
Little Nightmares
Lock's Quest
Locoroco Remastered
Lone Survivor: Director's Cut
Lords of the Fallen
Lost Sea
Lovely Planet
Mafia III
Magicka 2
Mantis Burn Racing
Mastercube
Medievil
Megadimension Neptunia VII
Metal Gear Solid V: Ground Zeroes
Metal Gear Solid V: The Phantom Pain
Metal Slug 3
Metro 2033 Redux
Metro Exodus
Metro: Last Light Redux
Middle-earth: Shadow of Mordor
Minutes
Mitsurugi Kamui Hikae
Momonga Pinball Adventures
Moonlighter
Mordheim: City of the Damned
Mortal Kombat 11
Mortal Kombat X
Mount & Blade: Warband
Mousecraft
Moving Out
MXGP2 – the Official Motocross Videogame
Mystery Chronicle: One Way Heroics
Nascar Heat 3
NASCAR Heat 4
Nascar Heat 5
Natural Doctrine
NBA 2k16
NBA 2k18
Need for Speed Rivals
Neon Chrome
Neurovoider
Nidhogg
Nights of Azure
Nights of Azure 2: Bride of the New Moon
Nightmares from the Deep: The Cursed Heart
Nioh
Nioh 2
Nom Nom Galaxy
No Time to Explain
Nova-111
Obliteracers
Observation
OlliOlli
OlliOlli2: Welcome to Olliwood
Olympic Games Tokyo 2020
Omega Quintet
Outer Wilds
Overcooked 2
Overlord: Fellowship of Evil
Pang Adventures
Pathfinder: Kingmaker
Payday 2
Pharaonic
Pillars of Eternity: Complete Edition
Pixel Heroes: Byte & Magic
Pixel Piracy
Plague Road
Poncho
Power Rangers Battle for the Grid
Prey
PUBG (until TBC)
Pumped BMX +
Pure Chess
Pure Farming 18
Pure Hold'em World Poker Championship
Pure Pool
Q*bert: Rebooted
PlayStation Now PS4 Games: T-Z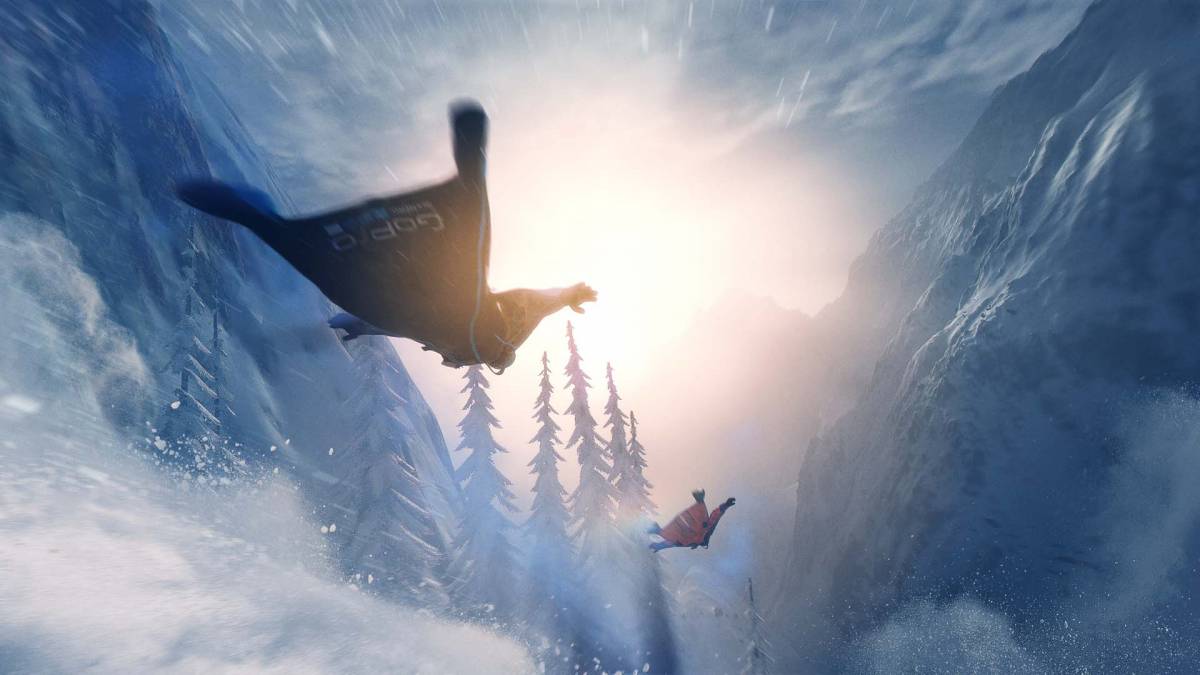 Raiden V: Director's Cut
Rainbow Moon
Rage 2
Rebel Galaxy
Red Faction (PS2 Classics)
Relicta
Resogun
Reus
Risen 3: Titan Lords – Enhanced Edition
Romance of the Three Kingdoms 13
Saints Row IV Re-elected
Saints Row: Gat out of Hell
Seasons After Fall
Sébastien Loeb Rally Evo
Shadow of the Beast
Shadwen
Shadow Complex Remastered
Shadow Warrior 3 (until July 4th, 2022)
Sherlock Holmes: The Devil's Daughter
Sine Mora EX
Skyscrappers
Slime-san: Superslime Edition
Sniper Elite 4
Sonic Forces
Sonic Mania
Soul Axiom
Sound Shapes
Space Hulk
Sparkle 2
Sparkle Unleashed
Spitlings
Square Heroes
Stardust Galaxy Warriors: Stellar Climax
Stealth Inc Ultimate Edition
Stealth Inc 2: A Game of Clones
Steel Rats
Steep
Steredenn: Binary Stars
Stranded Deep
Styx: Master of Shadows
Styx: Shards of Darkness
Street Fighter V
Stick It to the Man
Strider
Strike Suit Zero: Director's Cut
Superhot
Super Exploding Zoo!
Super Mega Baseball
Super Stardust Ultra
Super Star Wars
Super Time Force Ultra
Super Toy Cars
Surgeon Simulator: Anniversary Edition
Surviving Mars
Team Sonic Racing
Tearaway Unfolded
Tennis in the Face
Terraria
Teslagrad
The Crew 2
The Dwarves
The Evil Within
The Golf Club 2019
The Keeper of 4 Elements
The Last Tinker: City of Colors
The Long Dark
The Metronomicon: Slay the Dance Floor
The Sinking City
The Spectrum Retreat
The Surge 2
The Swapper
The Swindle
The Town of Light
The Treasures of Montezuma 4
This War of Mine: The Little Ones
Thomas Was Alone
Through the Darkest of Times
Tiny Brains
Tiny Troopers Joint Ops
Toki Tori 2+
Tokyo Xanadu Ex+
Torment: Tides of Numenera
Totally Reliable Delivery Service
Toukiden 2
Toukiden Kiwami
Touhou: Scarlet Curiosity
Tour De France 2017
Tricky Towers
Trine 4
Tron Run/R
Tropico 5
The Unfinished Swan
Until Dawn
Unturned
Ultratron
Ultra Street Fighter IV
Valentino Rossi the Game
Vegas Party
Velocibox
Velocity 2x
Victor Vran Overkill Edition
Vikings: Wolves of Midgard
Virtua Fighter 5 Ultimate Showdown
Warhammer: End Times – Vermintide
Warhammer: Vermintide 2
Wasteland 2: Director's Cut
Werewolf: The Apocalypse – Earthblood
Whispering Willows
Windbound
Wild Guns Reloaded
World to the West
WRC 10
WWE 2K Battlegrounds
WWE 2K16
WWE 2K18
WWE 2K19
XCOM 2
Yesterday Origins
Ziggurat
Zombie Vikings
Our PS Now PS4 Games Recommendations

While there certainly are a lot of PS4 games eligible to be downloaded on PlayStation 4, some are pretty obscure and others are just padding — what's with the old sports games? Here's what we would recommend.
Battlefield 4
Bloodborne
Bound
Dirt 4
Everybody's Gone to the Rapture
For Honor
Grim Fandango
Horizon Zero Dawn
Killzone Shadow Fall
Mafia III
Metal Gear Solid V: The Phantom Pain
Metro Redux
Mortal Kombat X
Saints Row IV Re-elected
Sine Mora EX
Sniper Elite 4
Strider
Tearaway Unfolded
Terraria
This War of Mine: The Little Ones
The Surge 2
The Unfinished Swan
Titan Attacks
Undertale
Until Dawn
Warhammer 40,000: Inquisitor – Martyr
Wolfenstein 2: The New Colossus
WRC 8
XCOM 2
More are still to come with plenty of big publishers pledging support for PS4 and PS3 games (and possibly even the PlayStation 5) for the foreseeable. SIE will also be bringing more and more first-party titles to the service, so here's hoping they bring more PS4 exclusives to add to the likes of Shadow Fall and Bloodborne. Hopefully they bring more games that aren't just remasters.
That recent update also brought PS4 games to PC; Now has always had the option with its PS3 titles.
While still pricey, there is also the option of buying a year's subscription, which usually brings the cost down to something more palatable. That's a lot better than handing over $20 every 30 days, though it's still an extra payment on top of PlayStation Plus.
What do you think to the change? Has it convinced you to give Now a chance? Let us know down below. Here's how you can get PS Now on the cheap.
READ NEXT: The Best PS4 Split Screen Games
Some of the coverage you find on Cultured Vultures contains affiliate links, which provide us with small commissions based on purchases made from visiting our site. We cover gaming news, movie reviews, wrestling and much more.