Despite being planned and executed during the middle of a global pandemic, E3 2021 was pretty sweet. Not for anything that E3 themselves did to be honest, given that the ESA seemingly stumbled from one gaffe to another, but the individual presentations and announcements were top notch. Congratulations to the developers and publishers for putting together a great year in the midst of challenging times, you deserve all the recognition in the world.
With the conferences now over, it's time to look back on the biggest and most exciting announcements from E3 2021. Granted, this is a bit more of a personal list, so expect to see some focus on a few more odd picks than your standard big name announcements. Here's all of Ash's highlights from E3 2021.
Honourable Mentions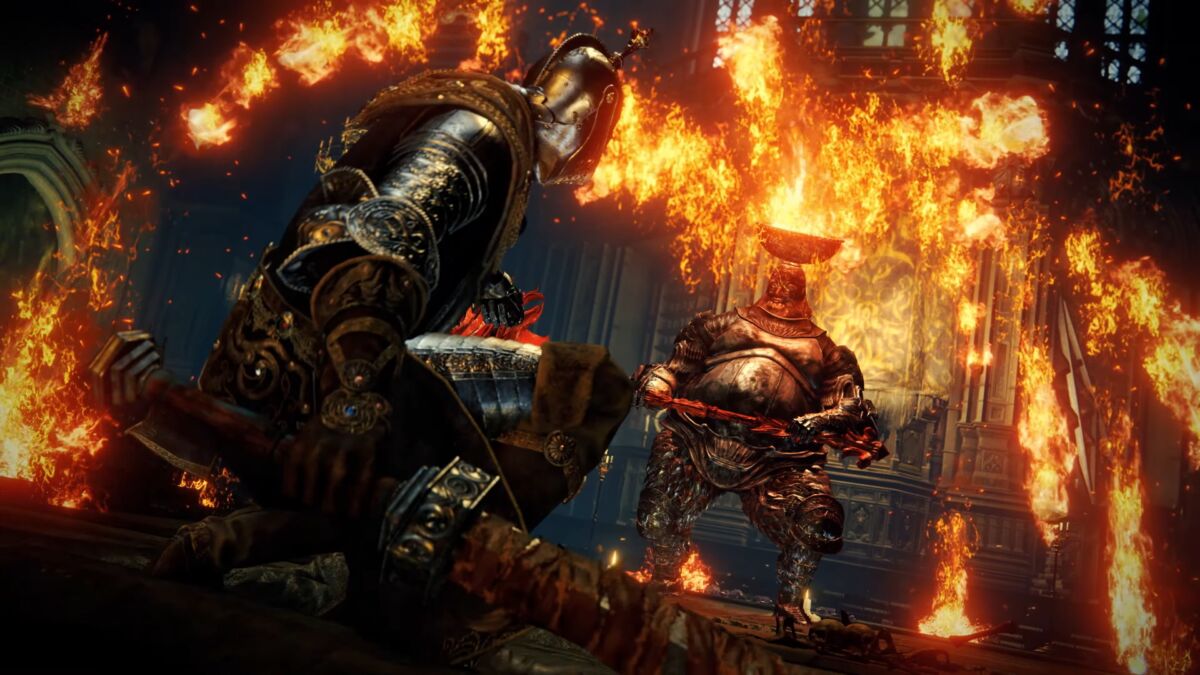 While I'm focusing on what excited me, let's take a minute to honour those big name games that did grab headlines. The Legend of Zelda: Breath Of The Wild 2 and Elden Ring don't personally interest me, but I'm happy for you all. I'm interested in Advance Wars having never played it, but also I've never played it so who knows if I'll like it? The edgy Final Fantasy spin-off game, Stranger of Paradise, is also worthy of merit purely on the basis of memes alone.
Let's also honour some of the exciting indie games that were featured during E3. SkateBird is just delightfully silly, and it's clearly worthy competition for the Hawkman. Severed Steel is an awesome looking movement shooter that's set to launch later this year, while Moonglow Bay looks like it could just be a grand relaxing time. Splitgate's portal-based FPS multiplayer could also be a big hit when it comes to consoles too. The missus would also kill me if I didn't mention Slime Rancher 2, A Plague Tale: Requiem or 12 Minutes. Both of those games look great.
1. Hades Coming To More Platforms
So I'll admit, after first being sceptical of Hades due to it being a roguelike, a genre I tend to find as impenetrable as the Walls of Constantinople, it quickly became one of my favourite games of 2020. If it wasn't for the likes of PHOGS! and DOOM Eternal, it might have been my GOTY, but still: Hades forced its way into the conversation.
Even though I've already devoted dozens of hours to the game on Nintendo Switch, the incoming Xbox and PlayStation releases have me giddy at the possibility of trying to escape the Underworld for the "first time" all over again. The fact that Hades is coming to Game Pass is a nice benefit, but I'm half tempted to buy the game on Xbox and PlayStation regardless. One man cannot simply own enough Hades.
2. Forza Horizon 5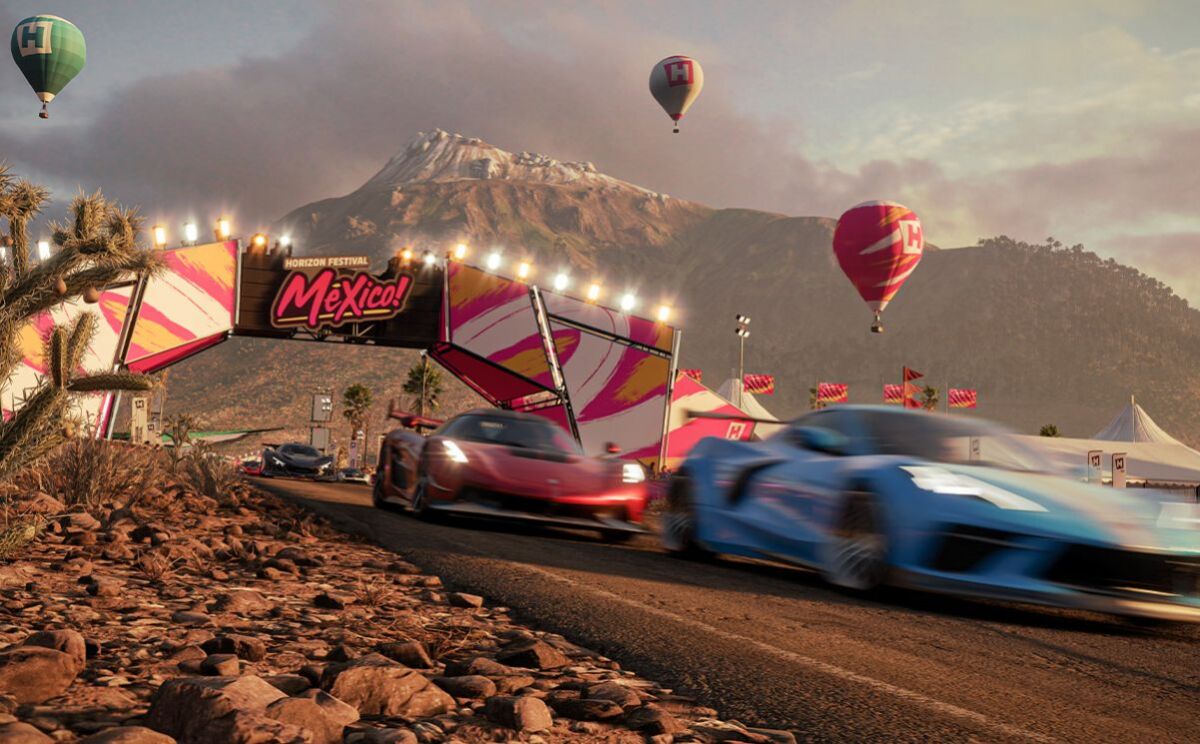 Recently, site head honcho Jimmy published an article about the comforting familiarity of the Far Cry games. For the past few entries (practically since Far Cry 3), Far Cry games haven't done much to try and break the mold, and that's fine. There's a value in knowing what you're going to get from a video game, and for me, I find a similar comfort in the Forza Horizon series.
Over the past decade, Playground Games have established themselves as one of the best racing game developers out there, with the Horizon series offering arcade-like racing thrills, a beautiful open world begging to be explored, and plenty of customisation options to showcase your creativity. Forza Horizon 5 seems to offer all of these features by the bucketload, so I'm excited to see more.
3. Super Monkey Ball: Banana Mania
The Super Monkey Ball series is a living nostalgia pop, a reminder of a much simpler time in my youth where the only thing that mattered was collecting bananas and trying to get the monkey in a ball to the goal post so the confetti would rain down. The Super Monkey Ball series has a huge soft spot in my heart from playing the game as a kid, so Banana Mania naturally deserves a place on this list.
A straight up remake/remaster of Super Monkey Ball 1, 2 and Deluxe, Banana Mania includes the levels, party games and story mode that made those games so memorable. It's the definitive version of Super Monkey Ball, now available on modern platforms. If that's not worth the price of admission alone, I'm not sure what is. It's just a shame there's no online mode for the game though, as I would love to duke it out in Monkey Fight with fools online.
4. Kazuya In Smash
It wasn't really a surprise to see a new Super Smash Bros. Ultimate DLC character represented and revealed during E3. While many players had their typical predictions, ranging from the likes of Sora from Kingdom Hearts to Dante from Devil May Cry, Kazuya Mishima ended up getting the nod, and I'm pretty happy with it.
One of Tekken's main characters, Kazuya Mishima already fits into the Smash Bros. world that's occupied by Ryu and Ken from Street Fighter, along with SNK's Terry Bogard. As a Tekken player (who really should try and find more time to play it), I'm excited to see how Kazuya's 3D gameplay and movelist from Tekken translates into a 2D platform fighter.
5. Replaced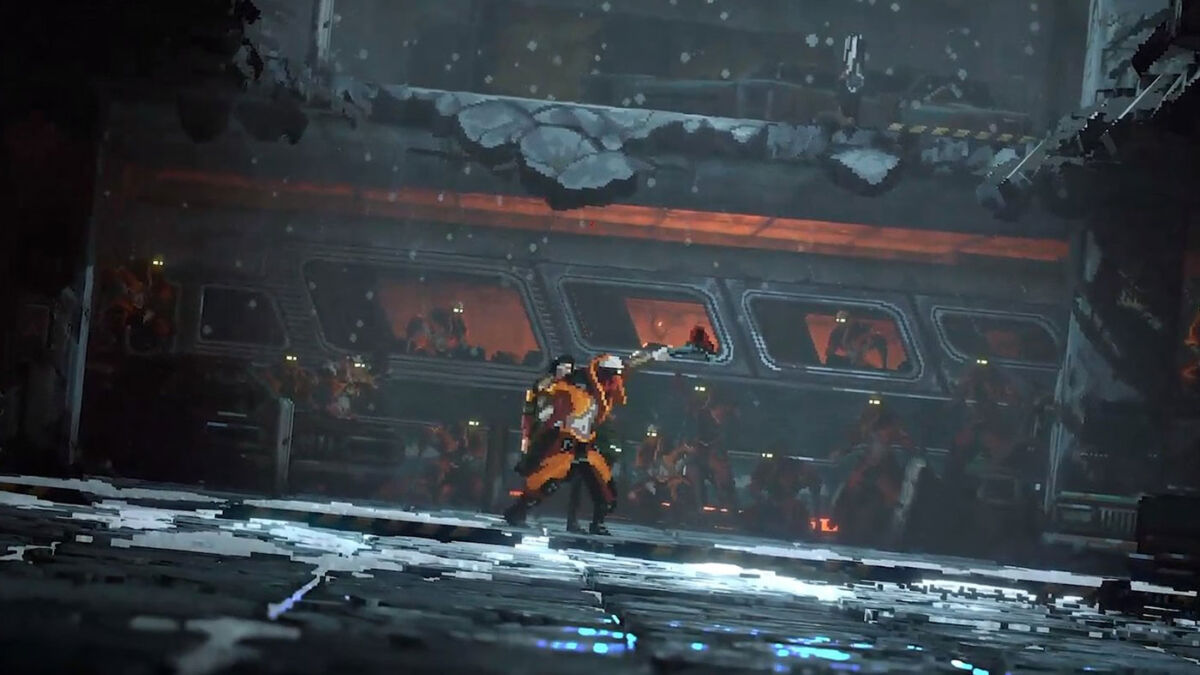 Pixel-art games have become all the rage recently, so it takes something truly special to stand out from the crowd, but Replaced from Sad Cat Studios and Coatsink looks absolutely incredible. After a debut trailer during the Xbox & Bethesda E3 2021 Showcase, Replaced quickly shot to the top of a lot of player's most wanted lists.
As an A.I. known as R.E.A.C.H., you find yourself trapped in a human body in the middle of Phoenix City, an neon-lit metropolis in an alternative version of 1980's America that's run by corrupt overlords. Oh, and there's been a catastrophic nuclear event too, so that's fun. This clearly isn't going to be a relaxing Sunday jaunt, then.
6. Redfall
Purely CG trailers tend to be a red flag when it comes to the pre-release hype machine. They're good proof of concepts, but in the absence of actual gameplay, it's hard to get a sense of what the final product will actually look like. The Outer Worlds 2's brilliant announcement trailer pretty much nailed that thought on the head, and yet, I still find myself drawn towards Redfall.
The "… and finally" announcement of the Xbox & Bethesda E3 Showcase, Redfall is a four player co-op open world shooter in which you blast the hell out of some vampires who have taken over a small American town. The CG trailer gave a decent insight into what's being aimed at, but the real reason why Redfall is a hype-worthy announcement is because it's an Arkane game. The team responsible for Prey and Dishonored, you know Arkane can craft an excellent first-person experience. Hopefully Redfall applies what they've learned to the co-op formula.
7. Guardians of the Galaxy
After the disastrous launch of Marvel's Avengers, you'd be forgiven for giving any Marvel game from Square Enix a wide berth, but Guardians of the Galaxy from Eidos Montreal might just be a step in the right direction for AAA Marvel games and comic book games in general going forward. Instead of a loot-focused live service, GotG offers a single-player campaign instead. Got your attention now?
Playing purely as Star-Lord, you join the rest of the Guardians as you race to stop an unknown galactic threat. As a single-player game, you can instruct Gamora, Drax, Rocket and Groot to attack enemies with their special abilities, and there are even small choices that can add some colour to the game's narrative. It hardly seems revolutionary, but damn, it looks pretty fun.
8. Mario Party Superstars
Nintendo Directs are just disappointment factories, but that's not a knock on Nintendo. With such a wide variety of games and franchises in their back catalogue that are dormant, there's always a bit of sorrow when players don't get what they want. Being an F-Zero lover in the year of our Lord 2021 is the same as being an Evertonian. Just nothing but misery.
Still, one piece of news everyone can unite over is the announcement of a new Mario Party, and Mario Party Superstars looks like both a great celebration of the series as a whole, as well as heralding the new direction of the series going forward. A collection of boards and mini-games from the N64 era of Mario Party games, all with full online play to boot? Yeah, sign me up. I'm in.
9. Halo Infinite
Despite the Halo series falling off quite a bit, especially with the release of Halo 5: Guardians, I'm still a sucker for Xbox's space shooter, so Halo Infinite was always going to feature on the list. The fact that the game looks like such a massive improvement over the game that was shown in 2020 is just the icing on the cake. Hot damn, Infinite looks like an excellent shooter.
What's particularly exciting about Halo Infinite is the announcements surrounding the multiplayer. Making the game free-to-play should hopefully ensure a healthy player base for a long time, while the decision to make Battle Passes purchasable forever, so players never lose the content that's available, is a damn masterstroke. I'm ready to lose 5000 hours playing Halo once again.
10. Sable
One that's been on top of my most anticipated list for a long time now is Shedworks' Sable, an open world exploration game that looks absolutely lush. I could sit here for hours and just stare at these wonderful visuals, which is thankfully an option for me now, albeit briefly, thanks to the Summer Game Fest 2021 demo that's available on Xbox.
In Sable, you control the titular character as she embarks on a pilgrimage to discover more about the desert alien planet she calls home. The world is filled with ancient ruins and wondrous vistas to discover, and both Sable herself and her hoverbike are customisable, so you can add parts of your own personality into the game. Hopefully, the full game will be just as amazing as the visuals when it launches in September.
READ MORE: What Happened To The Games From Nintendo's E3 2019?
Some of the coverage you find on Cultured Vultures contains affiliate links, which provide us with small commissions based on purchases made from visiting our site. We cover gaming news, movie reviews, wrestling and much more.