The Far Cry series is like a warm cup of tea on a cold winter's day. Except the tea is actually just loads of blood and the cold has been replaced by the warmth of a flamethrower burning down a weed farm.
Ahead of the launch of Far Cry 6, I've noticed a lot of people are unconvinced by what we've seen so far. They're probably right to be cynical, what with just how rigidly orchestrated pretty much every modern gameplay video is, but arguably not for the recurring reason I keep seeing. According to some, Far Cry 6 is too similar to most Far Cry games that came before it.
That's also fair — Far Cry 6 looks far from a reinvention for the franchise. But does that matter? Isn't the familiar setup of Far Cry part of what makes it so inviting?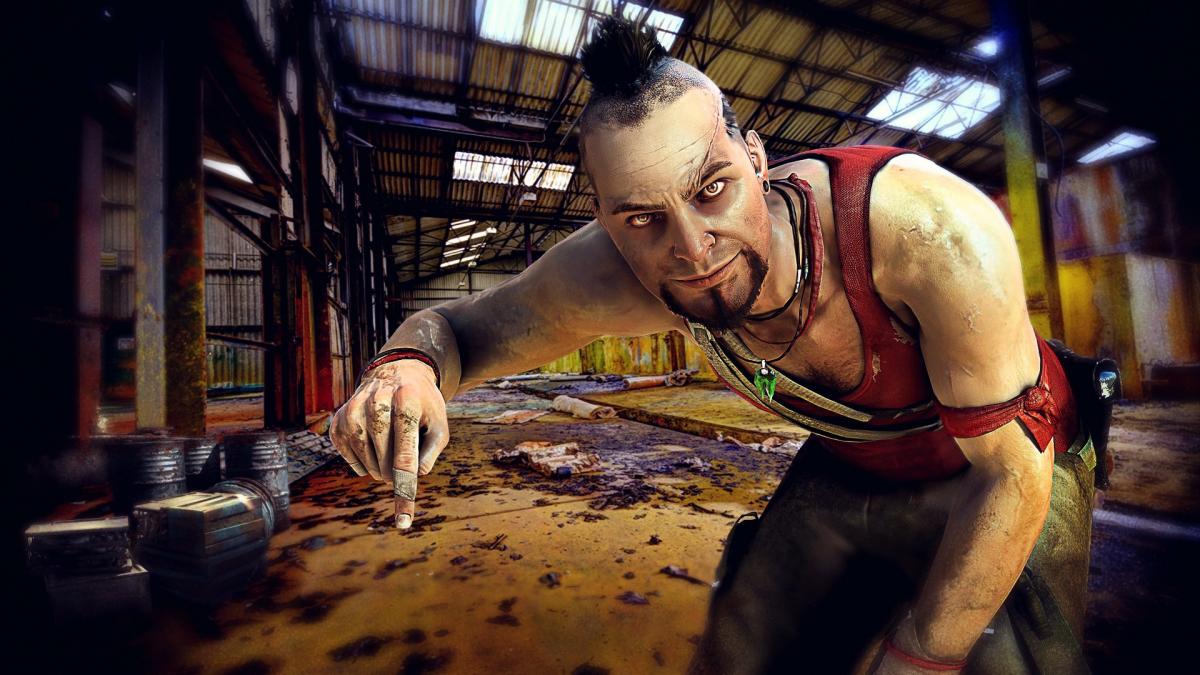 Far Cry, to me at least, has always been absolute comfort food. Sure, you might order that food from a different place on occasion, get a couple of different flavourings and maybe even some pink salmon, but it's fundamentally the same kind of meal each time.
And that's fine. Give me a giant map to explore, a villain who predictably kills his own men in a bit of a diva moment, and more monologues than the opening of a Ruthless Aggression Era episode of RAW. Throw in some things to climb, necks to stab, and arrows to shoot and that's Far Cry in a nutshell. It's a series that you can play without having to invest a whole amount of yourself into, a very silly excursion into an exotic land where you tick things off a list and enjoy fun, intuitive FPS combat while sometimes using basically superpowers somehow. Oh, and there's also a drug-induced psychedelic sequence and a bunch of animal pals.
I wouldn't want it any other way.
Some Far Cry games might throw in a shovel here, a giant robot dinosaur there, but these are ultimately just to keep pushing the series forward without pushing it over the edge into something it really isn't. There's maybe a little bit of irony in lamenting FIFA's lack of updates each year while playing every Far Cry that comes out, but whereas EA's Las Vegas boot camp makes the way you kick a ball slightly different every September, there's a tangible shift from Far Cry 2 to 5 with Ubisoft flexing their creative muscles in spin-offs in-between main instalments.
Take Far Cry Primal, for instance, the Stone Age spin-off that put more of a focus on melee over gunplay, though it would have been interesting to see cavemen with Uzis. Then there's Blood Dragon, the futuristic 80s parody that is just about the most beloved FPS spin-off ever. If you want a far cry from the standard Far Cry that's still the same intrinsically fun, empowering nonsense, these games have you covered.
However, there may have been a bit too much of a shift from Far Cry 5 to New Dawn, the post-apocalyptic spin-off that felt like a worrying concept for future Far Cry games. New Dawn, which ostensibly used the same map as 5 but with the hue turned up the pinkest of pinks, tried to Destiny-ify the Far Cry experience with enemy levels, floating numbers, rarities, and general live service sensibilities that felt beyond crowbarred in. Likely spurred on by the success of nu-Assassin's Creed, New Dawn was an experiment that seems to have been rejected by Far Cry fans with sales down significantly from Far Cry 5.
There's still time, of course, for Ubisoft to try the live service route with Far Cry again, perhaps even in 6 — the lack of a UI in the gameplay trailer does raise an eyebrow. But when so many of Ubisoft's franchises are starting to feel a bit too familiar, there's one that I hope never stops being exactly what it is.
I, for one, can't wait to watch Giancarlo Esposito make one of his lackeys hold a live grenade while he teaches me the meaning of madness, and hopefully I'll unlock a secret ending where we all just explode if I wait and do nothing.
Far Cry 6 releases October 7th, 2021 for PC, PS4, PS5, Xbox One, and Xbox Series X | S.
READ NEXT: How Is Far Cry 6 Explaining The Ending of Far Cry 5?
Some of the coverage you find on Cultured Vultures contains affiliate links, which provide us with small commissions based on purchases made from visiting our site. We cover gaming news, movie reviews, wrestling and much more.