Drift is one of the most popular characters from Fortnite's earliest seasons, specifically Chapter 1 — Season 5. Sporting a kitsune mask and a long coat, his street style has been timeless and iconic to players, having many versions throughout the seasons.
Being one of the game's first progressive skins that evolved according to the player's level, Drift's styles of flowy fabric and pink lightning can still be seen in matches even years after their release.
Here are 5 facts you should know about Drift.
1. He Comes From California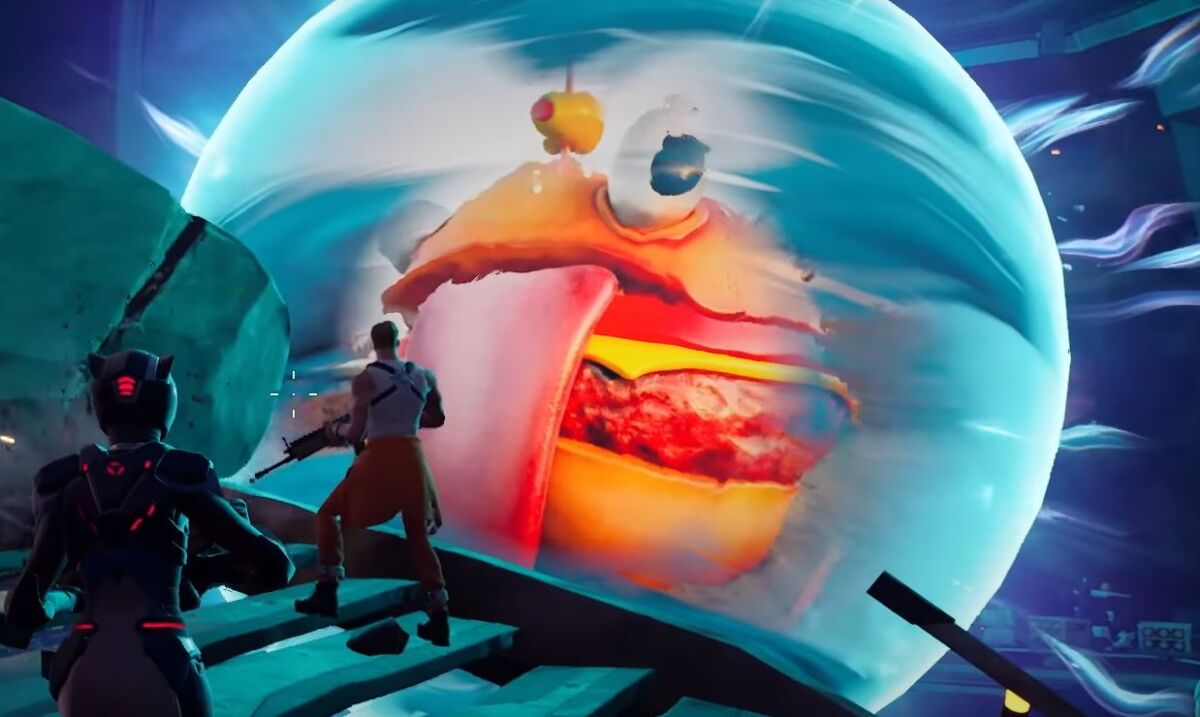 In the early days of its complicated story, Fortnite connected the real world to its Island as a promotional campaign for Chapter 1 — Season 5. The Durr Burger had gone missing from the game and was later found in the middle of a Californian desert, with the site recently referenced in the Chapter 3 — Season 2 event "Collision".
The trailer for Chapter 1 — Season 5 showed Drift spray painting the burger and being brought to the island alongside it, with the season's theme being "Worlds Collide". His mask was also used as one of the first teasers for the season on social media, leaving players excited for the possibilities its oriental inspiration could bring.
2. His Mask Was A Gift
Introduced in Chapter 2 — Season 5, the hunter named Vi revealed herself as part of the Fox Clan, hoping to find Drift to help with a big threat on the horizon chasing anyone wearing that mask, something Vi mentions would be known by whoever gave him it.
The loading screens which told Drift's story back in Chapter 1 — Season 5 showed him gaining his powers and outfit out of nowhere, coinciding with when players obtained them as cosmetics, so the mask's origin added a deep layer to his character. On top of serving as the first teaser for the season, the mask also became a massive symbol in the Fortnite community.
3. He Fights For The Fox Clan
Whoever gave Drift his mask belonged to the Fox Clan, a previously hidden faction in Fortnite before they were revealed by Vi in Chapter 2 — Season 5. The clan was being chased by an unknown threat which targeted everyone with its power, the pink lightning which can be seen throughout Drift's many styles.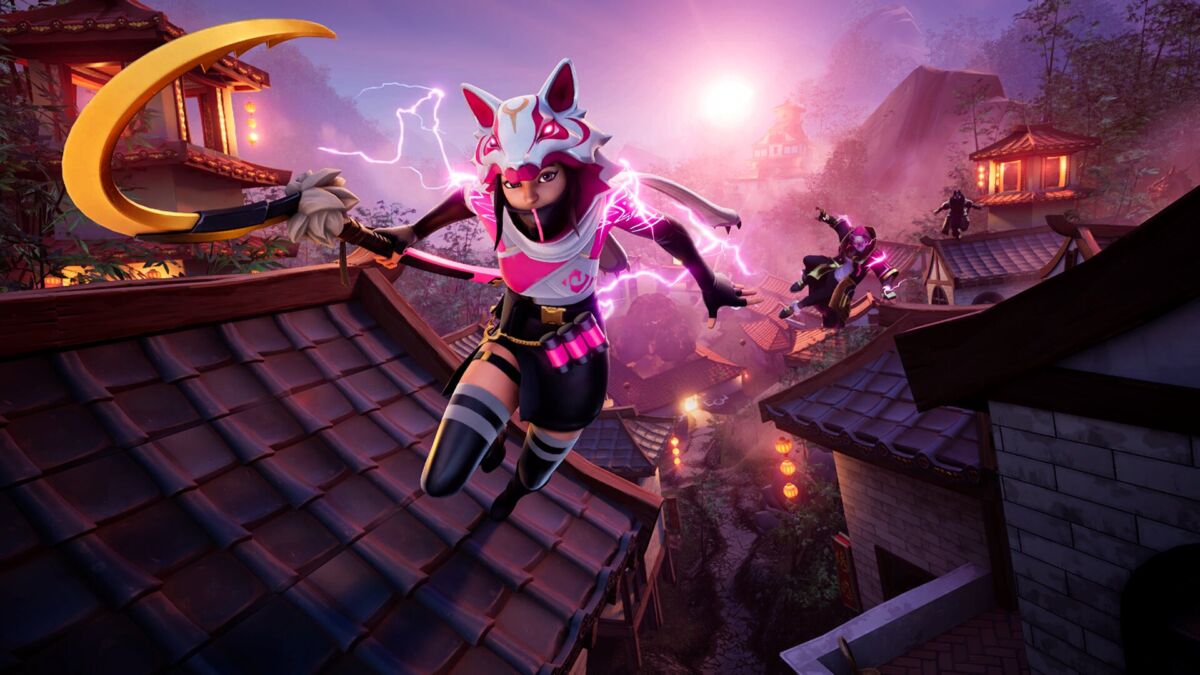 After successfully finding Drift, the Fox Clan had a fighting chance against that threat but went into hiding yet again. One of its members was Catalyst, who is a gender-flipped version of Drift with equal power thanks to multiverses and other shenanigans.
4. Many Drifts Exist
The reason for Catalyst's existence was a celebration of Fortnite's past in the conclusion of Chapter 1 – Season X. Many outfits from previous seasons, just as iconic as Drift, were brought back with different takes and designs to match the season's theme — that time was broken and unpredictable.
Although it's unknown if Drift's powers came from being teleported through time and space to Fortnite Island, Catalyst's could definitely be a mix of her Fox Clan lightning and her unstable surroundings.
5. He Could Return
Recently, Fortnite released outfits to celebrate the most iconic moments and characters from Chapter 1, with Drift being the entirety of Season 5's representation. From Halloween costumes to Funko Pops, he was the first of many iconic designs introduced to the game in its early booms of popularity, with a sleek and memorable style. Chapter 1 — Season 9 even introduced a casual and relaxed version of him, showing he was still around after his debut.
Whatever the future might bring for Drift, his return would be easy to write into the ongoing story and mark the comeback of a familiar face for the Fortnite community.
Fortnite is free-to-play on PC via the Epic Games Store, PlayStation 5, PlayStation 4, Xbox Series X | S, Xbox One, Nintendo Switch, and Android.
MORE FORTNITE:
Some of the coverage you find on Cultured Vultures contains affiliate links, which provide us with small commissions based on purchases made from visiting our site. We cover gaming news, movie reviews, wrestling and much more.