Fortnite's most famous recurring antagonist, Doctor Slone, was first introduced at the tailend of Fortnite's Chapter 2 — Season 5, and in the following season, playing the classic role of a mysterious person trying to silence someone with too much knowledge for their own good.
Now, Slone's character is equally beloved and hated as her story unfolded through the game's ongoing mysteries. Her past was told through Epic Games' signature style of showing glimpses at narratives in every corner of the game — in Slone's case, her Loading Screen and other cosmetic items.
Here are five facts about Fortnite's Doctor Slone, one of the Imagined Order's finest members.
1. She Was Raised By The IO
Not by wolves like the hit sci-fi series, but rather a sad tale of a child genius corrupted by bad ideals. Not much was shown in regards to Slone's actual childhood, but pictures in her office from Chapter 2 — Season 7 showed her at not even a fraction of a rollercoaster's height requirement.
She wrote formulas to understand the intricacies of reality while being watched by dozens of people. Already sporting her puffy hair and ambitious mind, yet unable to live her life to its fullest.
Another picture shows an unidentified character congratulating a slightly older Slone, likely accepting the role she now possesses. It is likely she is equal to this employee in terms of ranking.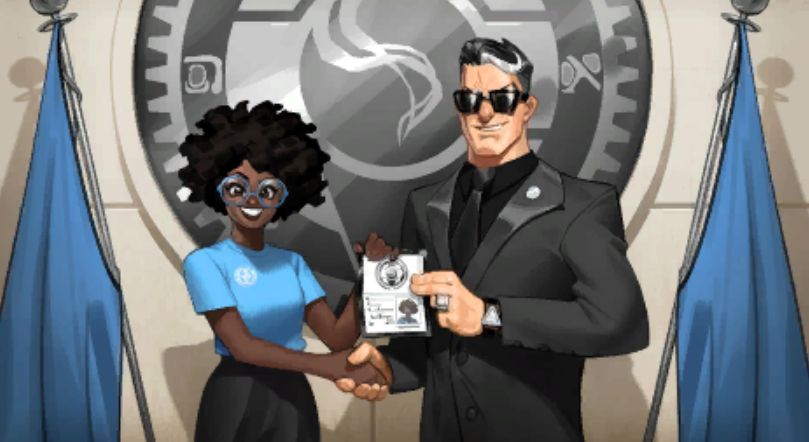 For someone as young as her to prove her worth within the organization cataloging every universe, the Imagined Order, is outstanding.
2. She Knows Kung Fu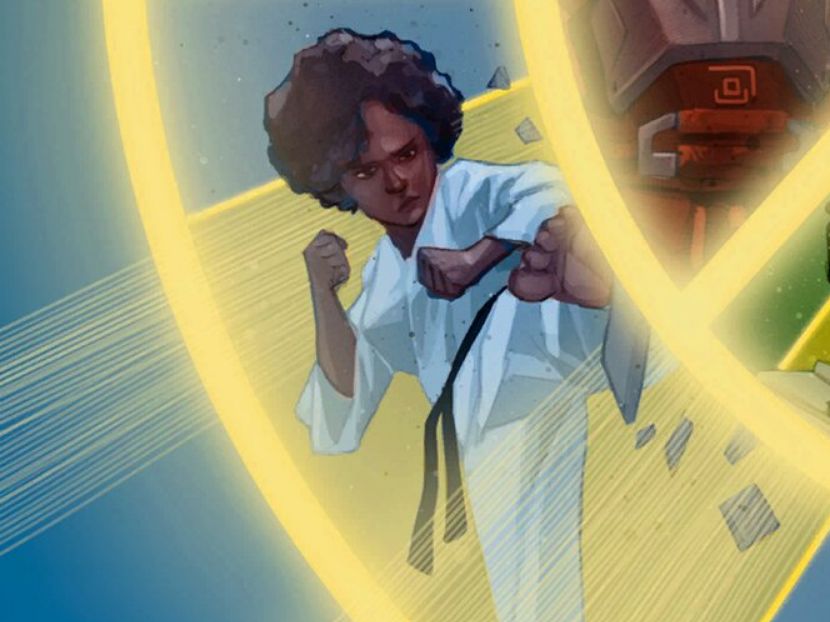 Slone's previously mentioned loading screen, Slone's Mission, shows her training in white robes held by an impressive black belt. Breaking what appears to be a wooden plank, her expertise in multiple fields shows what it takes to lead a multiversal organization.
Interestingly, even with a past of expert fighting, when faced with Dwayne Johnson's character, The Foundation, she tries to shoot him in his face — something he easily blocks.
She can probably use her moves on people outside of the wrestling business.
3. She Had Hoops
Fortnite has an incredibly fluid development process, with things being changed and perfected down to the last minute. A past victim of this practice was Midas, the golden touch gazillionaire who had glasses up until Chapter 2 — Season 2's release. His old design could still be seen on a statue, and many questioned the change later on.
Slone's first appearance was as a disambiguous voice in the Chapter 2 — Season 5 trailer, however our first look at her design was a silhouette in the following season's quests. She sported most of her look — with a big pair of fashionable hoop earrings.
They are also clearly visible in the loading screen released with her Battle Pass debut.
Maybe they were scrapped due to constantly buggy physics or some other reason, but they will always be remembered fondly by the community.
4. Slone All Along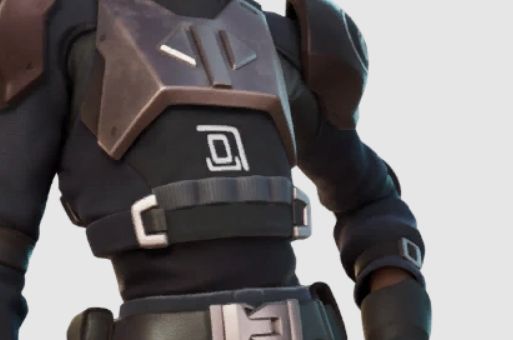 Since its first season, Fortnite: Battle Royale has had plenty of speculation in regards to a story. Bunkers were spread across every corner of the Island, suggesting someone might be monitoring the whole ordeal.
One of them was Slone, revealed in a battle against an alien invasion. Her role in the IO's chain of command was quickly revealed to be quite prestigious. Symbols seen on her battle suit and her guards imply she leads a specific branch of the organization, in charge of the island itself.
However, with Geno — the IO's true leader — revealed in the Collision event, Slone's once ultimate status as a villain is now left aside. Bigger cards are at play.
5. She Might Turn
As the Chapter 3 — Season 2 war raged on, the IO and the Seven finally battled it out under a giant world-ending weapon, only describable as a poor man's Eiffel Tower. The Collision live event showed Slone leading the IO's troops into battle, but an ex-agent of the organization had been convincing her heart to change throughout the season.
Jonesy, by tapping into communication systems and talking to Slone like a regular human being, tried bringing her to the good side of the fight. Unfortunately, she did not listen in time to avoid a giant crushing.
The odds of her being alive are highly likely, and Slone may even have a change of heart as she realizes how disposable she is to the ones indoctrinating her entire life.
Fortnite is free-to-play on PC via the Epic Games Store, PlayStation 5, PlayStation 4, Xbox Series X | S, Xbox One, Nintendo Switch, and Android.
MORE FORTNITE:  Fortnite: Who Is The Mysterious Plant Figure In Season 3?
Some of the coverage you find on Cultured Vultures contains affiliate links, which provide us with small commissions based on purchases made from visiting our site. We cover gaming news, movie reviews, wrestling and much more.