Since Fortnite's earliest stages of development, Jonesy has always been the face of the game. A chiseled chin with blue eyes and shredded blonde hair, his appearance is all-encompassing and iconic to Fortnite's art style. With him being a recurring default outfit in Battle Royale, equipped automatically for players new to the game, most were familiar with the sight of this hero.
Chapter 2 — Season 5 finally tied this legendary character to the game's ongoing story, revealing him to be an agent of the Imagined Order (IO) and now voiced by Troy Baker. Jonesy has a sprawling legacy, going in and out of the Island at the command of his employers. His real name was also revealed: John Jones, with the Jonesy nickname possibly inspired by the movie Alien — belonging to Ripley's adventurous cat.
Here are 5 Jonesy facts from his many adventures in Fortnite.
1. He Is Centuries Old
The first and most important fact comes with Jonesy's age. Revealed in the Fortnite x Marvel: Zero War crossover comics, Jonesy has been with the IO for centuries. Its constant manipulation of time and space grants a certain exception to aging, making agents like him able to work until exhaustion engulfs them.
Jonesy's work as a field agent had him enter the Island's Loop of combat, and tweak things on the fly as the IO changed parameters. The organization's mission is to place people from all universes on even ground, and record any information about their battles, so Jonesy was put through the ringer countless times for the sake of this crusade.
In Impostors, one of the floors of the IO's Island headquarters is fully explorable. The Bridge houses a full bedroom for Jonesy, displaying accolades and memories from his travels, and an overlapping map traced with every journey throughout his years.
2. He Has Many Faces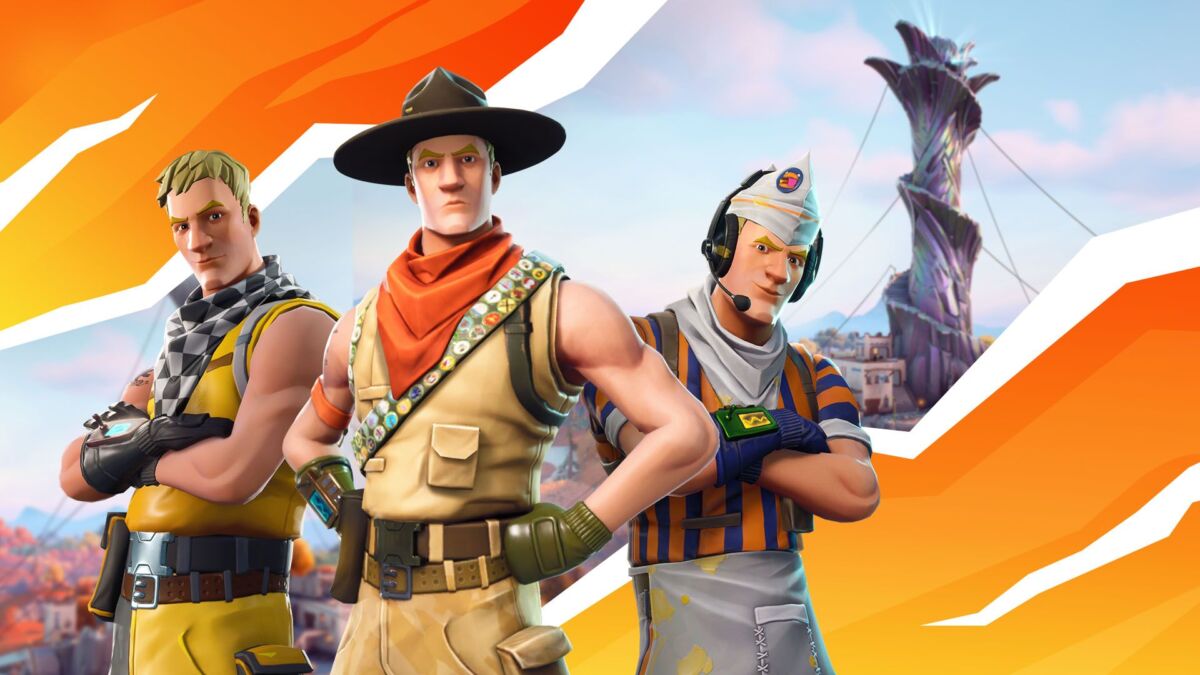 One of the many consequences of entering the Loop as often as a morning walk is the concept of Snapshots. Every time you enter the Loop, an identical copy of your body and mind is made for further investigation, and when you escape, it stays.
With someone as skilled and resourceful as Jonesy, his Snapshots have donned a wide range of roles through the years. A sash sergeant, a slurp creature, a conspiracy theorist and even a zombie trying to escape his clouded mind. One interesting case with this concept is the use of Jonesy's face model as the very first Batman outfit in the game, showing how not all cosmetics in the game are tied to, or explained by, the story.
Jonesy is often on the island as a character you can interact with, which is basically him stuck between the state of looped and unlooped. As of Chapter 3 — Season 3, he can be found in the form of Jonesy the First, Bunker Jonesy and Mullet Marauder.
3. He Hired Pop Culture's Finest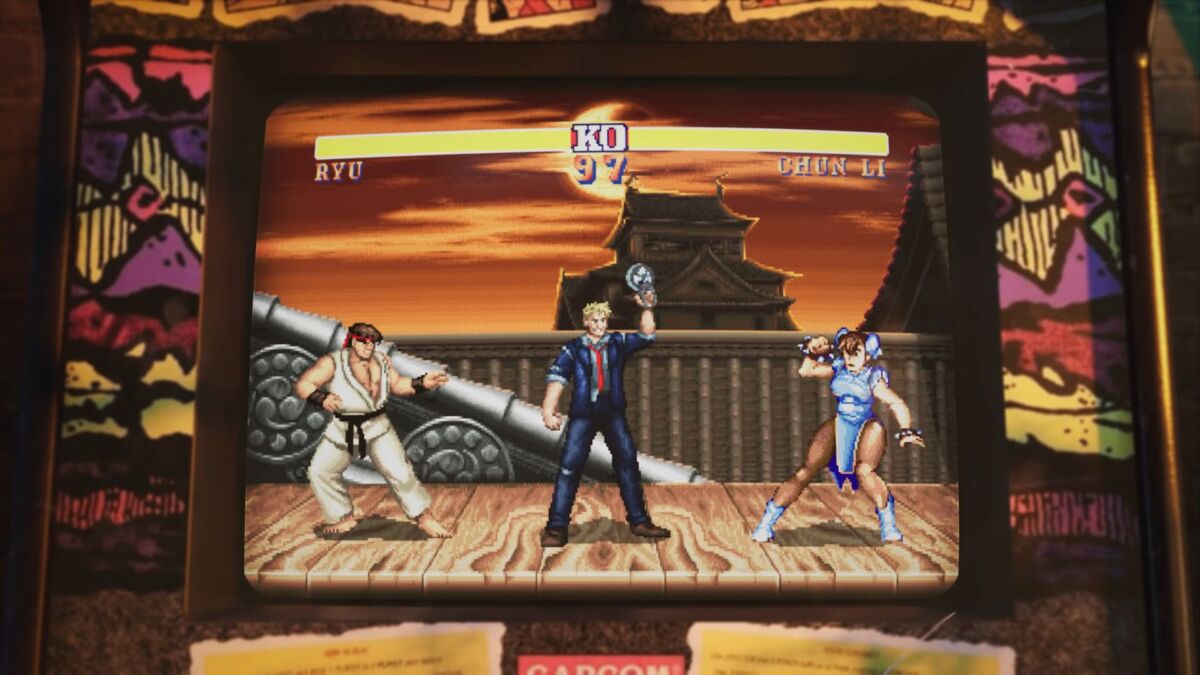 After the explosive finale to Chapter 2 — Season 4, Marvel's Nexus War, Jonesy was tasked with entering the Loop once again to prevent people from reaching the unstable Zero Point. Cautious yet still blindly following orders, he has an ingenious idea: to hire the best hunters of all existence to keep players from escaping by touching the Zero Point.
Classic characters from pop culture like Alien, Predator, Terminator and many others were brought into the collaboration chaos, justified in-universe by the act of defending the IO's mission. Most of them had animated shorts showing Jonesy hopping realities with his portal gun, resulting in homages to classic scenes and overall confusion as to why he was there.
This resulted in his well-sewn office attire being transformed into battle-hardened armor, sporting Batman's gauntlet and belt referencing the Batman/Fortnite: Zero Point comics, The Mandalorian's shoulder pad, Ryu's boxing glove and even a tattoo of Snake Eyes' Arashikage
Clan. As the finishing touch: his tie as a headband.
4. He Rebelled Against IO
However, even after centuries of travels, this effort to save the IO's mission finally made Jonesy realize how wrong what he swore to protect was. The officer he reported to, Doctor Slone, was adamant on contacting Fortnite's heroes — The Seven — to save the Zero Point. This made Jonesy realize they didn't care about the fate of reality, but rather only their endless mission for knowledge. So he rebelled.
Thankfully, as the Seven were present on the island quite frequently, Jonesy caught on to their visits and became somewhat of an expert on their whole operation. By a clever guess calibrating his portal gun and tossing it into the abyss, he made contact with the Seven's leader: Foundation, played by Dwayne Johnson.
Both took matters into their own hands in the Zero Crisis Finale, an opening event for Chapter 2 — Season 6. Throughout the seasons, their relationship grew even with the constant bickering. Their differences only lie on the polish of their armor, as both have gone through hell and back for a cause — only Jonesy's nearly cost him his life and morality.
5. He Almost Lost His Memory
The IO doesn't take kindly to traitors. In Chapter 2 — Season 7, Jonesy was not only on the run from his past, but from the massive alien invasion aboard the island, so he became a cow. Not literally — just a surprisingly well made costume.
Unfortunately, the aliens proved to be a far smaller threat. The IO caught and imprisoned former agent John Jones, and likely interrogated him incessantly for information on their enemies. And in the next season, as the Cube Queen assaulted the island, Jonesy was about to get one final goodbye from his evacuating employers in the form of a mind wipe. Not the quick and easy MIB style, but a full blown machine tampering with every neuron on his noggin.
Foundation and half of the Seven were thankfully present to protect the island, and saved him from losing any recollection of his past. Jonesy and Foundation flipped the island by disabling the IO's gyroscopes, and he now stays with the faction in the lush new landscape that followed Chapter 3 — still wearing the ragged jumpsuit given to him in prison.
To save himself from his first encounter against the Foundation, Jonesy promised him Geno, the IO's leader, but unfortunately, the Zero War comics showed he was tricked into thinking he'd met him. So with Chapter 3 — Season 2's live event, Collision, they saw a chance to chase Geno down from the Zero Point.
Both immediately jumped to the action, and that is where Fortnite's most iconic character is today.
Fortnite is free-to-play on PC via the Epic Games Store, PlayStation 5, PlayStation 4, Xbox Series X | S, Xbox One, Nintendo Switch, and Android.
MORE FORTNITE: Is Fortnite's Cube Queen Dead?
Some of the coverage you find on Cultured Vultures contains affiliate links, which provide us with small commissions based on purchases made from visiting our site. We cover gaming news, movie reviews, wrestling and much more.