With 2018 practically done and dusted, and another year of fantastic games in the bag that most of us still haven't found the time to get around to yet, we're taking a look at some of the biggest and best new games of 2019, particularly for the Xbox One. Despite a rocky launch, that Microsoft box of wonders has recovered to become a top contender in the console scene once again.
With the Xbox One X becoming the de facto console for enjoying third party experiences like Red Dead Redemption 2 and Assassin's Creed Odyssey, along with some exclusives in the pipeline, there's never been a better time to be an Xbox One owner. Let's take a look at the 10 biggest upcoming games of 2019 & beyond.
The Biggest Xbox One Games of 2019
1. Kingdom Hearts 3 (25th January 2019)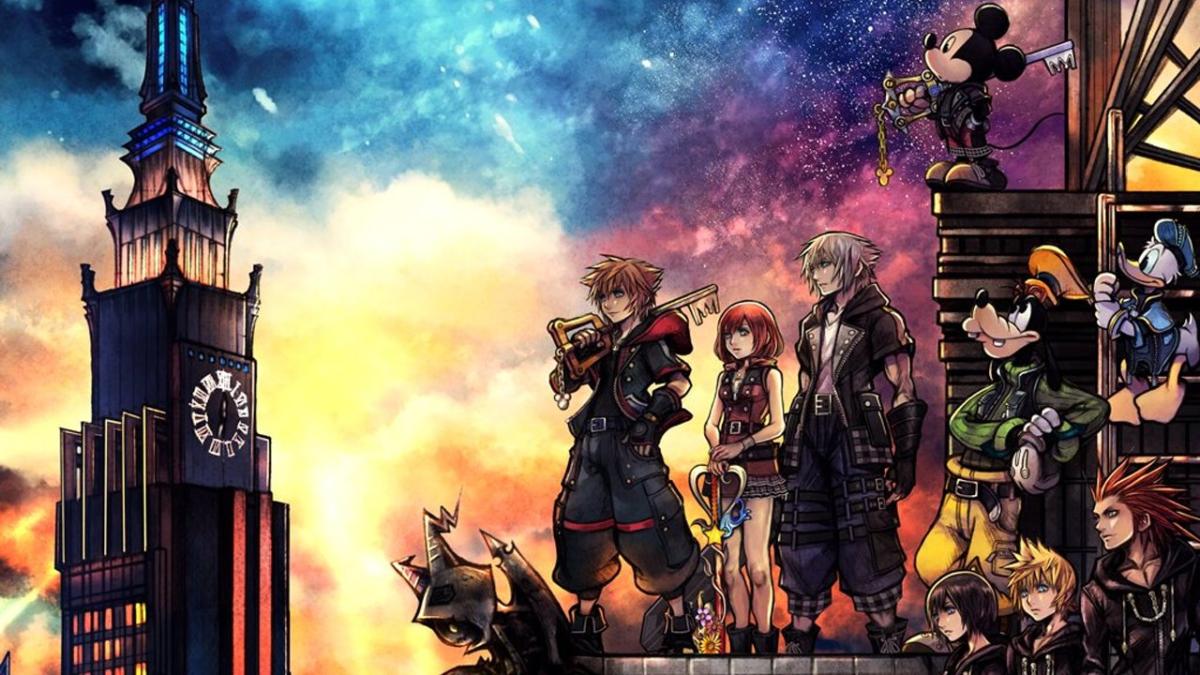 Developer: Square Enix
Publisher: Square Enix
Calling all Disney fans and massive weebs, your long awaited finale to the Kingdom Hearts "trilogy" (see: countless poorly named spin-offs) will finally conclude. Maybe. You might actually get a Kingdom Hearts 4 in 2027, who knows at this point? With more Disney properties making an appearance, including Frozen and Big Hero 6, along with the promise of some actual closure on this 15 year old series, Kingdom Hearts 3 is undoubtedly going to be 2019's early contender for Game of the Year.
2. Resident Evil 2 (25th January 2019)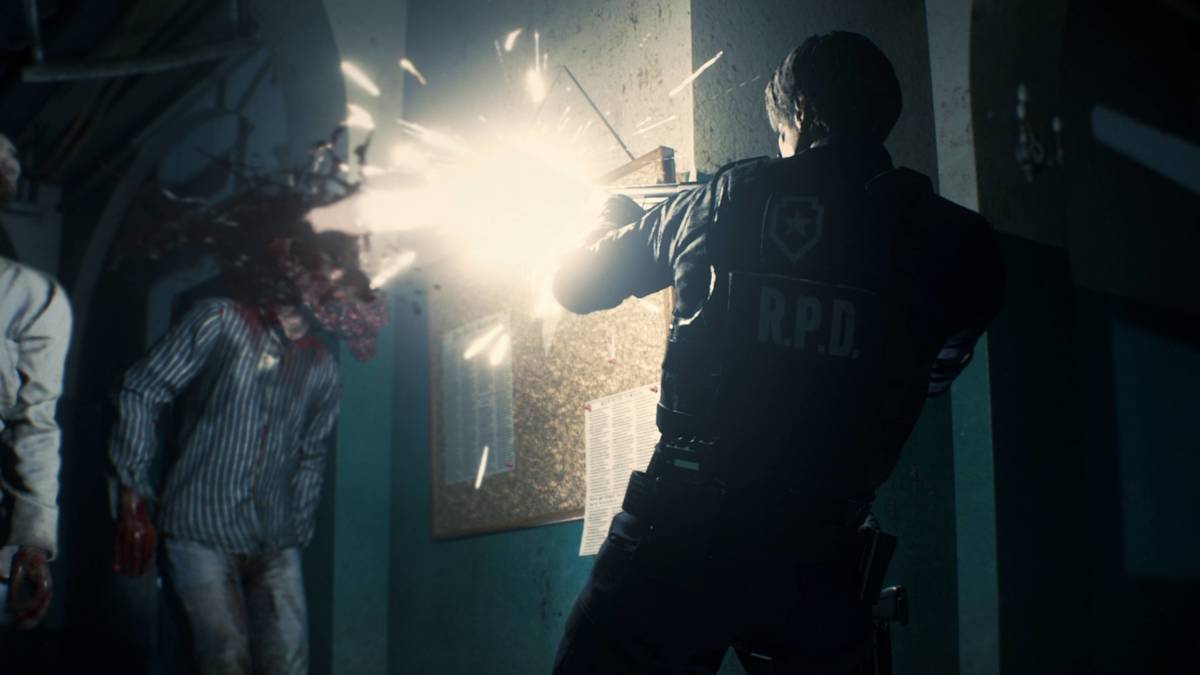 Developer: Capcom
Publisher: Capcom
The gaming industry, whether you like it or not, is in the midst of a remake era, with companies practically falling over themselves to re-release classic games with updated graphics and gameplay engines. Capcom have been no strangers to remakes and re-releases in the past, and 2019 will also see the release of Onimusha: Warlords HD, but Resident Evil 2 is possibly their most ambitious remaster yet, as it completely reworks the RE2 storyline, gameplay and setting for an over-the-shoulder, cinematic action horror experience. We're just hoping there's no more giant spiders in the sewers.
3. Metro: Exodus (February 15th 2019)
Developer: 4A Games
Publisher: Deep Silver
From one post-apocalypse to another, though this one is certainly a lot more dour and depressing than the Andrew WK filled universe of Rage 2. Based of a series of books by Russian author Dmitry Glukhovsky, the Metro series has become a breakout hit within gaming. Though the past two games have seen you in and around Moscow and its Metro system, trying to survive in a hostile world, Metro: Exodus will see players heading further afield, probably to find even more horrible things that want to kill you.
4. Crackdown 3 (February 15th 2019)
Developer: Sumo Digital
Publisher: Microsoft Studios
We're still not entirely convinced this game is going to come out, but the official release schedule says that it's going to be a thing that comes out on February 15th, 2019 so who are we to call it a liar? Having been announced during E3 2014 with a 2016 release schedule in mind, it's fair to say that Crackdown fans have been waiting a long time to get their latest fix. Fingers crossed that the third game is a return to form for the series, as Crackdown 2 wasn't exactly a stellar second entry.
5. Anthem (22nd February 2019)
Developer: Bioware
Publisher: EA
BioWare's take on the whole live service game, Anthem looks like it could offer some of the finest third person shooter action ever made, and it's all thanks to those Javelins. We're looking forward to taking the battle against monstrous forces to the ground and the sky, though that's if we can actually make it out onto the field of battle in the first place. Something tells us we'll spend a little bit too much time customising our Javelins instead of actually using them.
6. Devil May Cry 5 (8th March 2019)
Developer: Capcom
Publisher: Capcom
We've (I've) not stopped singing Devil Trigger since Devil May Cry 5 was announced at this year's E3, and if anything, it'll be sung more often as we head towards the March 8th release date. With three playable characters in the form Dante, Nero and newcomer V, new weapons and Devil Breaker arm attachments for Nero, the return of DMC 3's Cerberus, seamless online co-op and gameplay refinements such as The Void, which allow to practice moves in peace, Devil May Cry 5 might just be the most complete entry in the series.
7. The Division 2 (15th March 2019)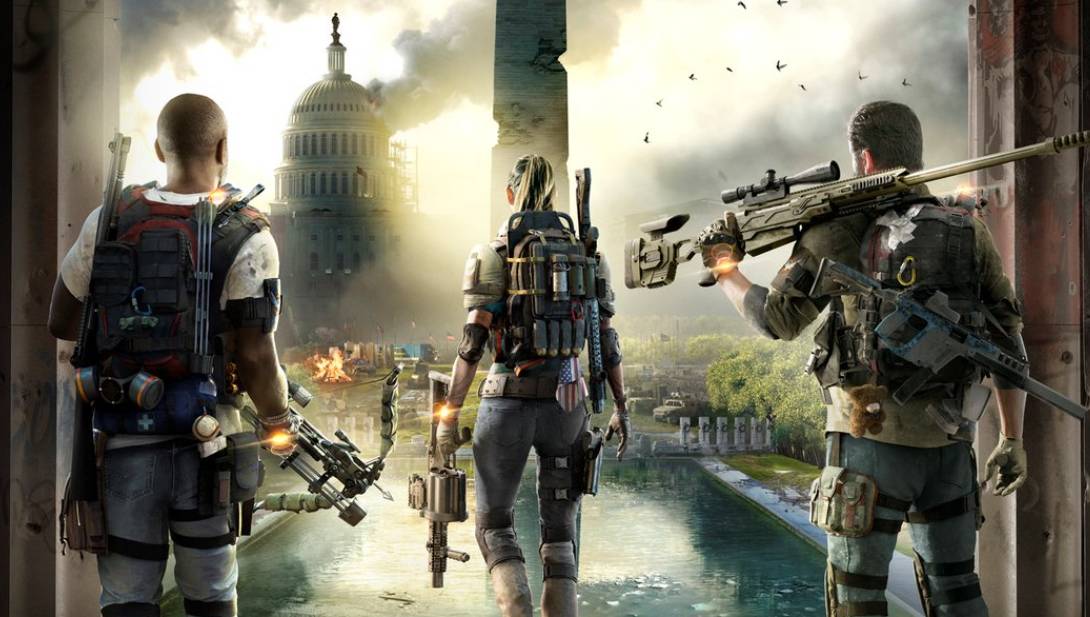 Developer: Massive Entertainment
Publisher: Ubisoft
Here we have yet another game about life after the collapse of civilisation, though it seems fitting really seeing how 2019 is the year we leave the EU. If that's not a late entry into the Cultured Vultures Joke of the Year Awards, then I don't know what is. Anyway, The Division 2 is the follow-up to Ubisoft's previous attempt at the loot shooter formula. Fingers crossed this one actually has endgame content from the get go though. "Fool me once, shame on you" and all that.
8. Sekiro: Shadows Die Twice (23rd March 2019)
Developer: FromSoftware
Publisher: Activision
FromSoftware definitely know their strengths, and that strength is in creating hardcore video games designed to punish you for merely thinking you were good enough to play their games. You're not good enough, now prepare to eat humble pie for the next 20 hours. Sekiro: Shadows Die Twice appears to be a faster paced alternative to the likes of Dark Souls, which suits my impatient style of play to no end, but From Software have said that it's even more difficult than Souls and Bloodborne.
I'm scared, you guys.
9. Mortal Kombat 11 (April 23rd 2019)
Developer: NetherRealm Studios
Publisher: Warner Bros. Interactive Entertainment
I had to chuck a fighting game in here somewhere, because this is an Ash Bates listicle after all and I'm nothing if not predictable. With no real footage aside from some Steam screenshots shown about MK 11, and a global reveal set for January, it might seem a tad presumptuous to include it on this list, but if MK X and Injustice 2 are anything to go by, Mortal Kombat 11 might be NetherRealm's best effort yet. That said, they better include Johnny Cage and/or Jax in the full roster, or your boy is going to have to find a new main.
10. Rage 2 (May 14th 2019)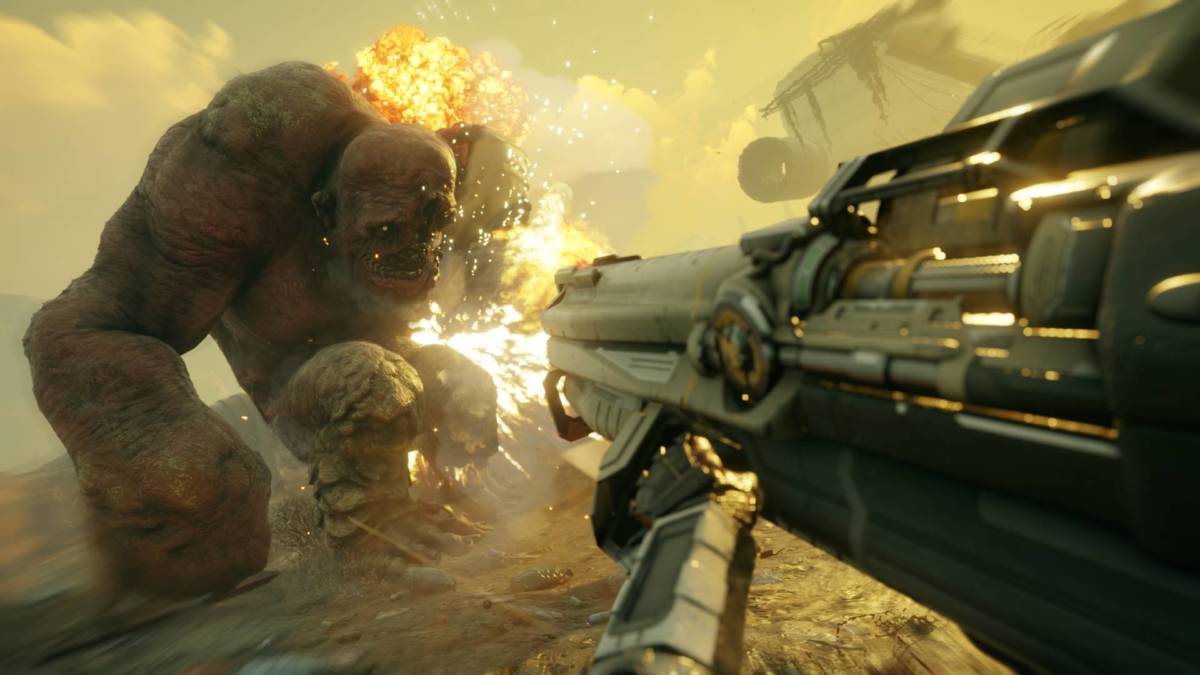 Developer: id Software/Avalanche Studios
Publisher: Bethesda
Despite being a thoroughly enjoyable romp through the post apocalypse, the original Rage didn't manage to set the world on fire, largely due to its diabolically awful third act and ending. The "announcement" of a sequel at E3 2018 was quite the surprise, even if it was leaked online ahead of time. With Avalanche's peerless skills in sandbox creation combined with id Software's mastery of FPS gameplay, Rage 2 is arguably a shoe-in for 2019's best shooter. That's if Doom Eternal doesn't launch in 2019, anyway.
11. Ori and the Will of the Wisps (2019)
Developer: Moon Studios
Publisher: Microsoft Studios
The follow-up to 2015's beautiful Ori and the Blind Forest, Ori and the Will of the Wisps looks like a more poignant and heart wrenching tale than the first game, if that's at all possible. Announced during E3 2017, and shown again a year later, no release date has been revealed aside from the super vague 2019 window. I'd wager they'll drop a new trailer during E3 2019, along with the surprise announcement that it's either available now or a few weeks after the conference. That, or…
12. Cuphead: The Delicious Last Course (2019)
Developer: Studio MDHR
Publisher: Studio MDHR
… They could just surprise announce the DLC for Cuphead. That seems just as likely. The Delicious Last Course will add an entire Isle worth of content to the stellar Cuphead, including new bosses, charms and weapons. The DLC will also add a new character in the form of Ms. Chalice, which is great if you're tired of playing as Cuphead and Mugman. Normally, we wouldn't include DLC on a list like this, but more Cuphead can only be a good thing.
13. Gears 5 (TBC)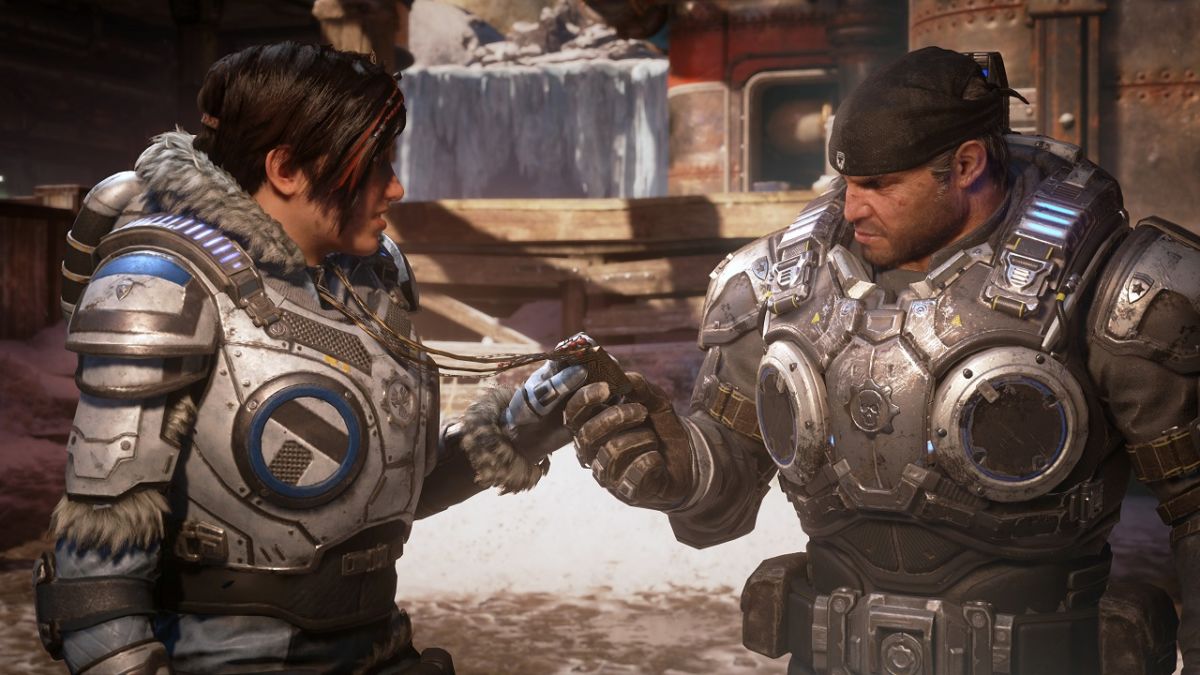 Developer: The Coalition
Publisher: Microsoft Studios
Don't get fooled by the fact that the fifth mainline entry into the Gears of War series has now dropped the "of War" part of its name. Gears 5 isn't going to be Delta Squad 2.0 getting together to create daisy chains and sing songs of life before The Swarm. Instead, it looks like Gears 5 is going to be the series' most visceral and emotional story yet, as Kait seeks to discover more about her heritage. If anything, seeing her as the main character should be a good way of drawing out some pureform boiled gamer piss, and that's worth more than any other game on this list.
14. DOOM Eternal (TBC)
Developer: id Software
Publisher: Bethesda
Seems like Bethesda and id Software aren't quite done ripping and tearing just yet, as DOOM Eternal puts us back in that old familiar Praetor suit of the Doomslayer, as he massacres his way across a Hell-beast infested Earth on his never ending quest to satisfy his bloodlust boner. With new weapons, new demons and the ability to invade the games of others and just generally be a bit of a pain, DOOM Eternal has all the potential to surpass its 2016 predecessor, which is no mean feat.
15. Cyberpunk 2077 (TBC)
Developer: CD Projekt Red
Publisher: Warner Bros. (US), Bandai Namco (Europe)
It feels like the entire gaming industry is waiting with bated breath for CD Projekt Red's next inevitable masterpiece, and everything we've seen of Cyberpunk 2077 suggests it's going to be a banger. With their biggest open world yet, filled with quest, side missions, upgrades and all manners of futuristic bullshit, Cyberpunk 2077 should rightfully sit atop most gamer's lists of their most anticipated games. You just need to make sure you have a spare hundred hours if you think about playing it.
16. Halo: Infinite (TBC)
Developer: 343 Industries
Publisher: Microsoft Studios
There's no guarantee that this game will even be out this side of 2020, but it's not going to be an upcoming Xbox One games list without throwing a nod to a confirmed Halo game, and if the trailer is anything to go by, Halo: Infinite is going to look astonishing. WIth the ending to Halo 5: Guardians leaving the world of Halo in an interesting position, it should be intriguing to see where Infinite takes fans. 343 Industries just better make sure the multiplayer is up to standard, and include Warzone Firefight on launch. That mode is incredibly fun.
MORE GAMING:
– 55 Best Games of 2018: God of War, Spider-Man, Red Dead & More
– 10 Best Xbox One Games For Christmas 2018
– 10 Best Cheap Xbox One Games You Should Play
Some of the coverage you find on Cultured Vultures contains affiliate links, which provide us with small commissions based on purchases made from visiting our site. We cover gaming news, movie reviews, wrestling and much more.