Roll up fellow cheapskates. The Xbox One library is filled with top quality games, a lot of which you can pick up for a pittance, especially when compared to the price of new games these days. £60 for Red Dead Redemption digitally? Jog on. We're all about getting that value for money here at CV, like the stingy bastards we are. The question is, what are the best cheap Xbox One games on the market?
Oftentimes, you can pick up a number of top quality titles for the same price as a new game, which is great for anyone who's just got an Xbox One and they're looking to boost their library on a budget (outside of a Game Pass subscription at least). We're including price ranges that are correct at the time of writing, but there's a chance you could find the games cheaper elsewhere, particularly if they're used. It pays to shop around, after all.
1. Strange Brigade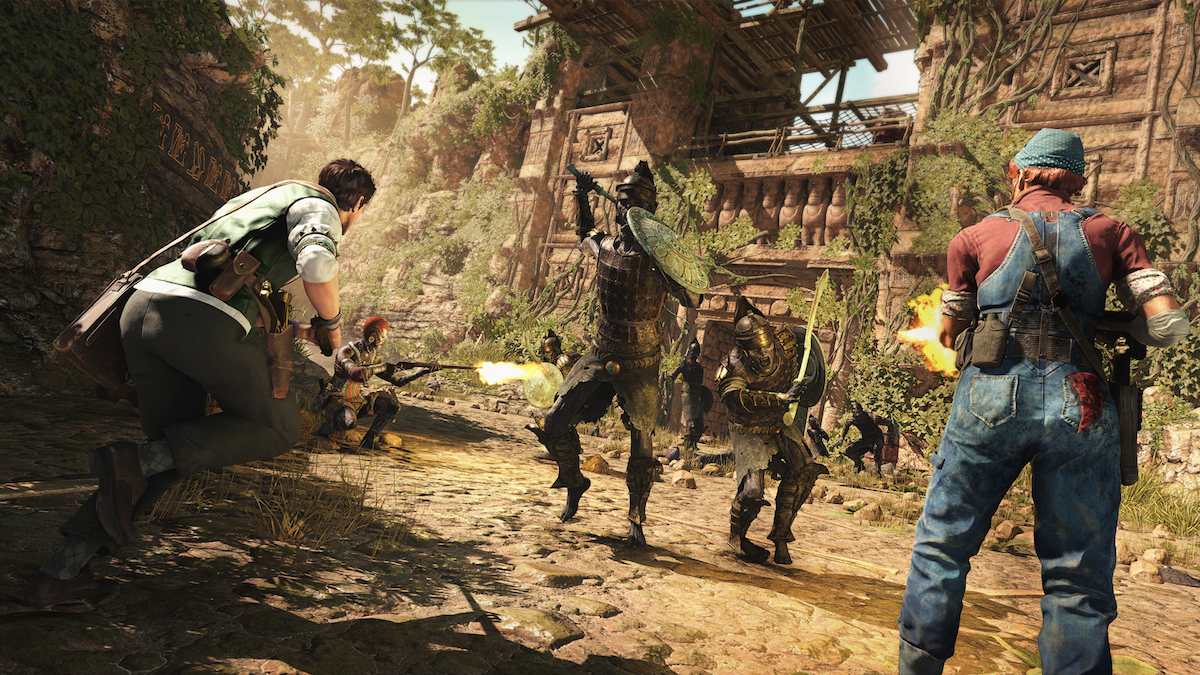 Price: £14.99/$19.99 – £25/$30
Considering that this game only came out a few months ago, to see Strange Brigade retailing for about £15 on Amazon is a bit disheartening, but on the bright side, you can buy three extra copies and rope your mates into playing it for the same price as Fallout 76 or Red Dead Redemption 2 digitally. Yes, they will be used as a barometer going forward. With a wealth of free updates adding additional levels and horde maps since launch, this is an amazing deal.
2. Injustice 2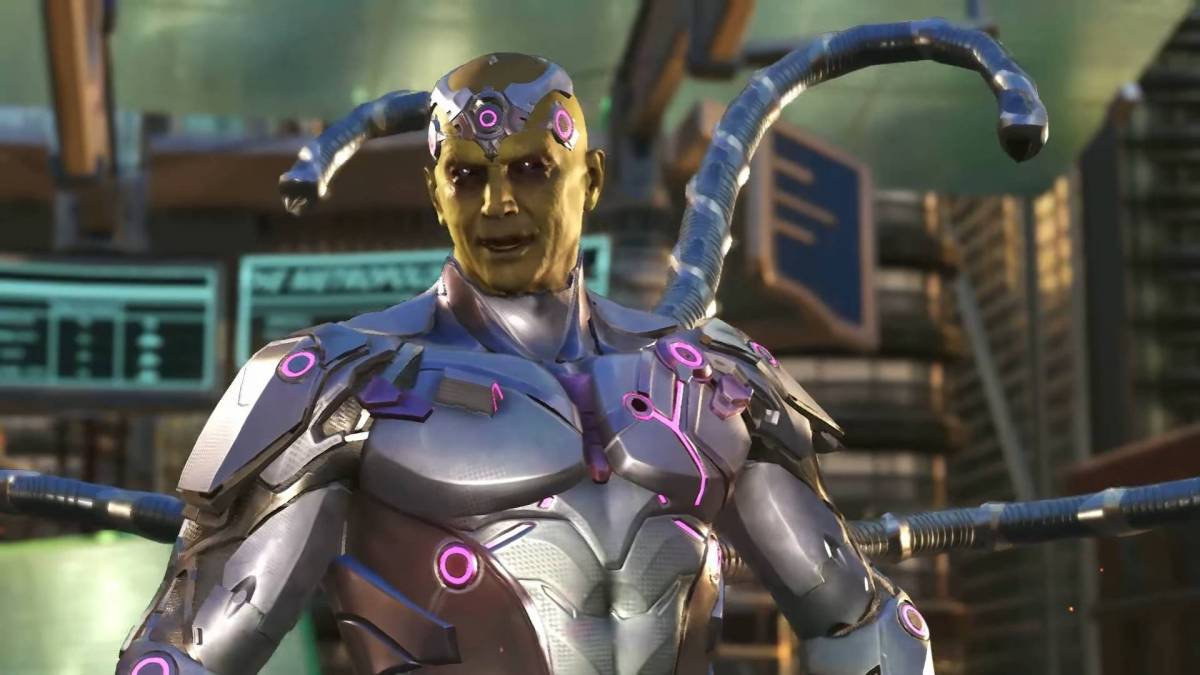 Price: £12.99/$18.99 – £20/$25
One of the best fighting games of 2017, Injustice 2 develops and refines the DC fighting game action NetherRealm Studios brought into the world back in 2013. With an ever changing Multiverse mode that offers new challenges at regular intervals, an intricate loot system that allows you to customise your favourite heroes and villains and an incredible story mode, Injustice 2 is well worth picking up.
3. Sunset Overdrive
Price: £6.94/$11.29 – £13/$18
Insomniac Games' foray into the world of Xbox exclusivity might not have been as well received at Spider-Man was for the PS4, but there's certainly a lot to love about Sunset Overdrive, from its unique, fast paced take on the third person shooter gameplay to the humour that doesn't sort of get old by the end of the game. No, you shut up.
4. Titanfall 2
Price: £6.99/$12.95 – £15/$20
It's possible that Titanfall 2 is one of the most underappreciated first person shooters of the current console generation, perhaps ever. Though, personally, the multiplayer might not have lived up to the first game (which is the story of another article that's way past its relevance), the single-player campaign was brilliant. Who would have thought you could bond with a robot as much as you could with BT?
5. Skyrim: Special Edition
Price: £14.99/$23.50 – £25/$30
We're going to double dip with our Bethesda picks, purely because you can pick them up for cheap and they're likely to last you at least a 100 hours each. We'll start off with everyone's favourite joke and one of the most ported games ever made, Skyrim. At the very least, the Special Edition includes enhanced graphics and textures, all previously released DLC and the ability to mod the dragons to look like Macho Man Randy Savage, which is always a great deal no matter the price.
6. Fallout 4: GOTY Edition
Price: £14.99/$19.99 – £25/$30
We might have been shitting on Fallout 76's price, but £15 for the Fallout 4: GOTY Edition feels much more reasonable. Not only do you get the main game, but all of the DLC on top of that, which adds up to basically your next month of gaming covered. For comparison, the GOTY Edition on the Xbox Store will run you £50, so this is practically a steal.
7. Onrush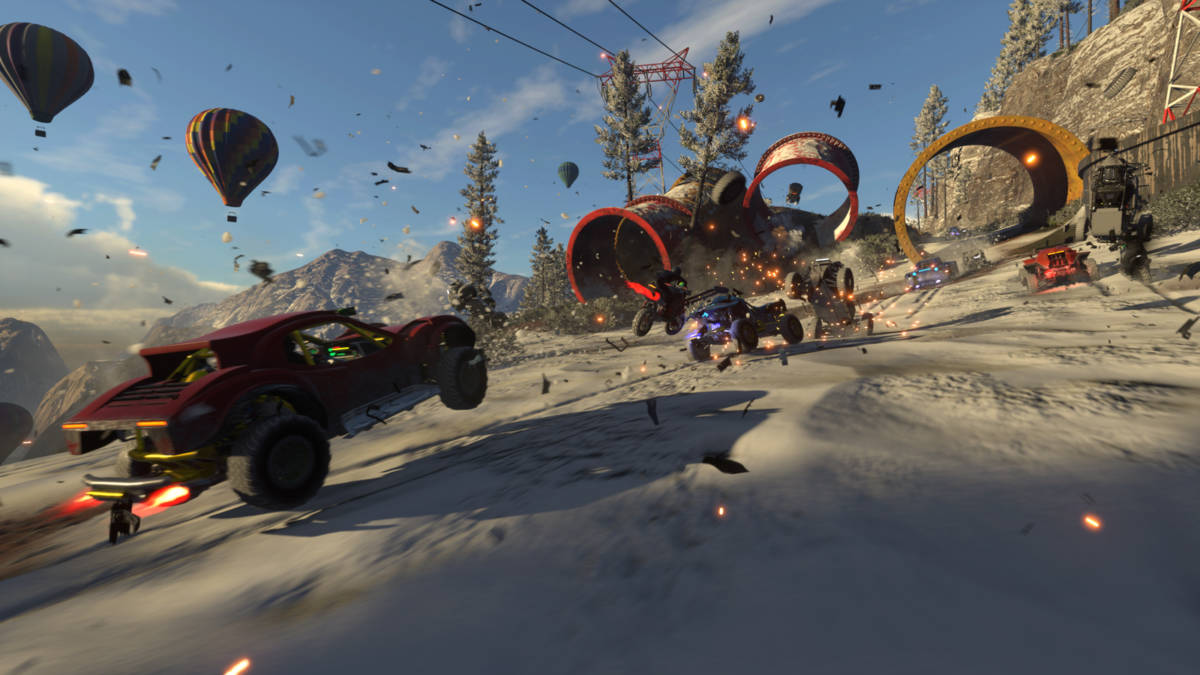 Price: £7.99/$17 – £15/$25
Like Strange Brigade earlier on in this list, Onrush is another 2018 banger that's flown under the radar somewhat. Unfortunately, its poor sales meant a bunch of layoffs over at Codemasters, though we're not going to use that fact to guilt trip you into buying the game. What we will say is that its take on the team racing formula is one that unique and interesting. Onrush is definitely worth checking out.
8. Prey
Price: £8.49/$12.49 – £15/$20
Also known as the sci-fi horror game that'll make you paranoid about all the different items you have around you (fucking mimics), Prey does things a little bit differently to most first person games. Where else can you fight a horde of aliens that were originally disguising themselves as innocuous office equipment? Just be careful if you're as much of a coward as me when it comes to jump scares.
9. The Evil Within 2
Price: £9.99/$12.98 – £15/$20
We'll stick with the horror theme for a moment, as The Evil Within 2 brings both the scares and the action in equal measure. Considered to be an improvement on the first game in practically every way, mainly because it doesn't have crappy letterboxing for starters, The Evil Within 2 is an absolute bargain for £10. Again though, big cowards be warned.
10. The Witcher 3: Wild Hunt – Game of the Year Edition
Price: £15/$25 – £30/$39
It wouldn't be a traditional Cultured Vultures list without mentioning The Witcher 3: Wild Hunt in some way, and this is no exception. It's one of the best games ever made, so of course we're going to talk about it at every opportunity. Currently, you're able to pick the Game of The Year, which includes two expansions that put most full price games to shame, for less than what it costs for a weekly shop. You know it makes sense.
MORE GAMING:
– 15 Best Gifts For Gamers For Christmas 2018
– 10 Best Cheap PS4 Games You Should Play
– 10 Best Xbox One Games For Christmas 2018
Some of the coverage you find on Cultured Vultures contains affiliate links, which provide us with small commissions based on purchases made from visiting our site. We cover gaming news, movie reviews, wrestling and much more.