With the big day on the way, you might be getting your way through your Christmas shopping quite handily. Or, if you're a normal human being: completely struggling to find something for so many different people. Luckily, if you know anyone of the geekier persuasion then there's no shortage of gifts for gamers you can check out.
We've compiled a broad range of gifts for the controller-bashers in your life, ranging from the games themselves to gaming merch and even some cardboard — don't worry, it makes sense. If you're scratching your head for gift ideas, at least one of the choices below for gifts for gamers is sure to make a great Christmas present.
Best Gifts For Gamers 2020
1. Humble Choice Subscription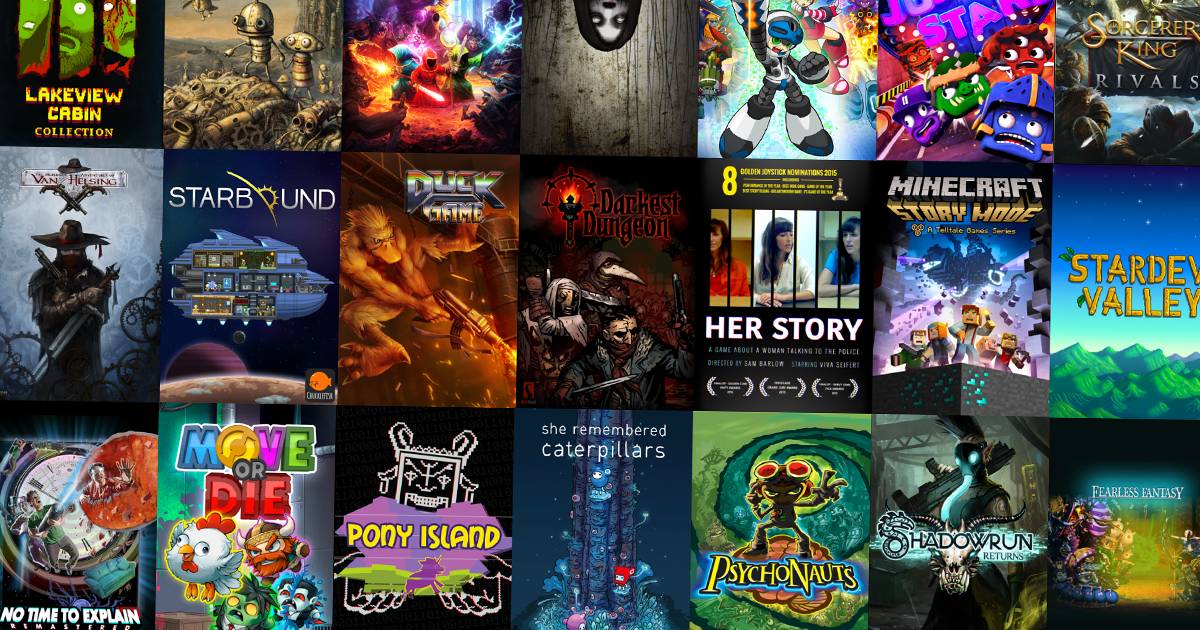 Humble Monthly is a great way to get a huge wedge of new PC games and old at a low price. The headlining games are typically newer and announced ahead of time, but you can always find some quality when the rest of the bundle is fully released.
If you know someone with an addiction for filling out their Steam library, this might just be the perfect option.
2. Red Dead Redemption 2
The biggest game of 2018 is no doubt going to be on many gamers' wishlists this Christmas, despite it now being out a while.
Featuring a gigantic map of the Old West to explore and a level of detail and customisation rarely seen in a video game, Red Dead Redemption 2 is as much something you live inside of as it is an outright game. If you want to keep someone busy for weeks, Red Dead Redemption 2 is more than worth it.
3. Insert Coin Clothing
You have no shortage of options if you want gaming t-shirts, but they can often be a mixed bag. The guys at Insert Clothing always deliver the goods with designs that feel more like classy homages than tacky branding and cover some of the biggest franchises in all of gaming.
Ideal for anyone who has serious love for games and wants to show it off in style.
4. PlayStation VR
If you know someone with a PlayStation 4, a PlayStation VR headset is one of the best peripherals to go with it. Virtual reality looks great on the PS4 and has arguably the best selection of experiences of any platform.
It's also the cheapest and best-supported option to boot. If you want more info, be sure to check out our PSVR guide.
5. Xbox One Controller
The Xbox One controller is widely-regarded as the best controller on the market with it having plenty of usefulness for even those who don't own an Xbox One.
It's the most widely adopted controller on Steam (PC gaming), so if you know someone who likes to kick back while they play games on their computer, an Xbox One controller is the natural option. It will even work on the Series X and Series S.
6. Displate Metal Posters
Displate are well-known for creating posters unlike any others out there.
A quick browse through their gaming range will show you exactly why: not only are they made of the best metallic materials to make them stand the test of time, but they also feature designs that you won't be able to find anywhere else. Their catalogue is pretty varied and huge, so dive on in.
7. Logitech G502 Gaming Mouse
Some people spend a lot of money on a gaming mouse when they really don't need to. Logitech are known for producing quality PC accessories at affordable prices and the G502 is probably their most beloved after being adopted by streamers and professionals alike.
Featuring high customisability and a supremely satisfying grip, the G502 is a better mouse than many other options many more times more expensive.
8. Turtle Beach Elite Pro 2
By no means a cheap gift, the Turtle Beach Elite Pro 2 is the premier in gaming headsets for a console gamer.
With unmatched audio, comfort, and options to play with, its price tag is warranted as well as the fact that it's been designed with pros, for pros. Maybe don't let any children and their sticky fingers near it though, eh?
9. PlayStation Classic
The most-anticipated mini-console of last year may not have had the twenty games most people would have picked as their PS essentials, but the PlayStation Classic could still have plenty to appeal to the PlayStation fans in your life.
This little piece of emulated history comes with two controllers and can connect to any modern television no sweat. Now all you need is a bunch of FILA, Pot Noodles, and a long session of Tekken to really replicate the olden days. It's really cheap these days, too.
10. Super NES Classic
One of the mini-consoles that really kickstarted the trend, the Super NES (or SNES) Classic is one that's going to be a good fit in the home of any Nintendo fan.
Featuring some of the greatest games of all-time and some charming throwback multiplayer fun, the Super NES Classic almost always goes out of stock as soon as it's available so get ordering soon.
11. Super Mario Odyssey Cappy Hat
Continuing the Nintendo trend, this Cappy hat is going to make a great gift for any gamers who loved Mario's most recent adventure, Super Mario Odyssey.
Based on the sidekick that can possess other beings, this piece of merch unfortunately will not have the same effect in real life but will no doubt be appreciated all the same. You could probably even store a Switch in it.
12. Fallout Vault Boy Bobblehead
This will probably be better received by the Fallout fan in your life than Fallout 76, which still hasn't exactly proven itself as a good game for most.
The Vault Boy is the series' mascot and this Bobblehead is a replicate from the game itself in which they are collectibles. It's a neat little gift idea but one that will still no doubt be appreciated by those who want to be watched over while they wander the wasteland.
13. Ocarina of Time & Song Book
Now here's a gift for gamers we can't believe isn't on Christmas wishlist each and every year: a replica of the ocarina seen in the iconic The Legend of Zelda: Ocarina of Time.
While you may not be able to get the absolutely best sound quality when used as instrument because of the price, the song book will have you travelling back in time before you know what's happening.
14. Xbox Game Pass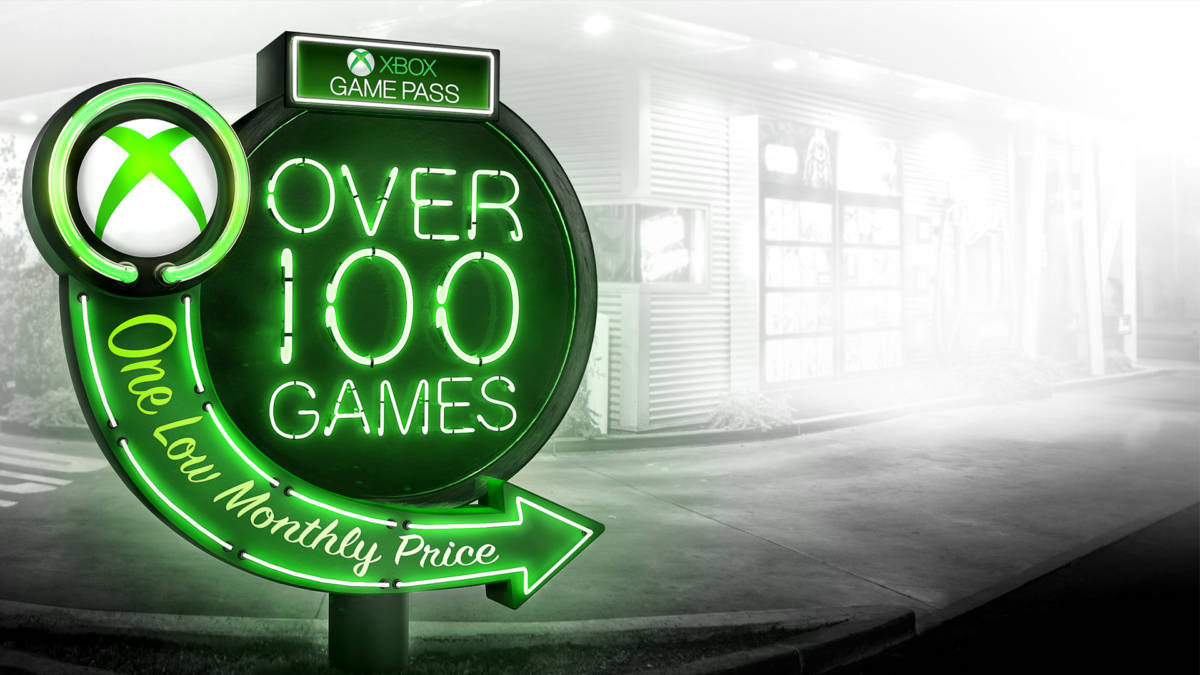 Know an Xbox One gamer and want to save them a whole heap of money? Then you should probably check out getting them a Game Pass subscription, which will give them access to all of the platform's new console exclusive games as well as a constantly growing library of third-party titles.
It's difficult to ascertain just how much money you may potentially save, but it's a lot. Doubly so if you go for Game Pass Ultimate, which bundles in Xbox Live Gold as well as a tonne of other handy perks.
15. Nintendo Labo
Only Nintendo could sell cardboard to gamers and get away with it. Labo for the Switch is far more than it seems, however, offering new ways to play games by changing the shapes of the cardboard for things like motorbikes, pianos, and more.
It's a great gift for a younger gamer, allowing them to unleash their creative side and have fun at the same time. Since release, Labo has seen a few new iterations and add-ons, so be sure to check them all out to discover your creative side.
16. Ring Fit Adventure
You thought Nintendo were done being weird with their cardboard creation? Think again.
Ring Fit is the Switch's newest oddity, it acting as a exercise tool in the shape of a giant ring that you can use to make your character run around and burn some calories while doing so. Just maybe make sure your recipient isn't self-conscious about their weight before getting them this.
17. Pokémon Sword and Shield
Pokémon's back, and this time in their first full-fat 3D RPG for a home console. Sword and Shield take the action to the Galar region, which has been inspired by the United Kingdom.
Catch 400 Pokémon in this charming adventure and take the battles online with friends; whichever version you pick is down to personal preference. Shield gang, though. Shield gang. Both games also have DLC now, so there's even more content to play.
18. PS4 Pro
The PS4 Pro is the mid-term upgrade to the PlayStation 4 that allows improved framerates and better resolutions with the help of a 4K TV. If your gift recipient has the right TV, a PS4 Pro can breathe a lot more life into their games. There are a tonne of bundles out there for the PS4 Pro that usually translate into some savings, so be sure to search around. Not a bad alternative while you wait for PS5 stock.
19. DualShock 4 & Fortnite Items
If you know someone who plays a lot of Fortnite and therefore throws their DualShock 4 a lot in anger, this bundle might be for them.
Not only is the controller itself cheaper than on its own, but they also get an exclusive skin and some V-Bucks to put towards cosmetic purchases in-game. One of the best Fortnite gifts for the obsessed dabbers in your life.
20. Call of Duty: Modern Warfare
The biggest FPS of recent times represented a return to the roots of Call of Duty, Modern Warfare being a re-imagining of the original that the franchise made its name on.
The action is chaotic, the modes and content will keep players busy for hours, and the single-player campaign makes a triumphant return. Just warn whoever gets this as a Christmas gift about the claymores.
21. PS5 DualSense
While the console itself is a little difficult to find stock of most of the time, the PS5's controller, the excellent DualSense, seems to be available in abundance. May as well stock up for when the PS5 is a bit more common, right?
Featuring a super satisfying grip and amazing features like adaptive triggers, the DualSense is already staking a claim as one of the best controllers ever made. More and more games are supporting the tech, helping the new generation of gaming to feel even impressive.
22. Cyberpunk 2077
It is quite frankly amazing that Cyberpunk 2077 is actually a video game that is out and one that you can play. After such a long wait and then so many delays, it is surreal to see Cyberpunk 2077 finally out in the wild.
One of the most ambitious games of all time, Cyberpunk 2077 is probably the game of 2020, it chucking you into the dystopian world of Night City and asking you to do pretty much whatever you want. Pretty good odds on this being the most requested game from most gamers this year.
23. Fortnite: The Last Laugh Bundle
The staying power of Fortnite is pretty incredible. Three years on, no doubt may Christmas wishlists from gamers will include The Last Laugh Bundle, the latest crossover with Fortnite and DC following Batman and Aquaman.
The Last Laugh Bundle includes three skins — Joker, Poison Ivy, Midas Rex — alongside a load of other cosmetic items to wear in-game. On top of that, whoever you give this bundle to will also have 1000 V-Bucks to spend in the Fortnite Item Shop on whatever they like.
24. PlayStation Plus Subscription
It's all well and good listing a tonne of the best PS4 games to buy as a gift, but a lot of them won't be playable online unless you also have a PlayStation Plus subscription, which also gives access to three new games each month.
The best and most affordable way to get a Plus subscription is to pay for multiple months upfront, or even a whole year. You can even stack Plus subs over time so that you never run out. While it is a somewhat annoying extra charge for playing on PlayStation, you do end up saving money in the long run with just its free games.
25. Assassin's Creed Valhalla
Even those who aren't usually that keen on Assassin's Creed are finding plenty to love in Assassin's Creed Valhalla, one of the biggest open world games of 2020. It might also be the best AC game since the original trilogy.
You play as Eivor, a Viking who's trying to settle England during the infamous raids of medieval times. What that means for you is huge fights, classic sneaking, and, erm, viking rap battles. We don't really need to say anything else after that last bit, do we?
MORE GIFT IDEAS: 25 Best Horror Gifts You Should Check Out