Christmas is rapidly hurtling into view. With its imminent approach comes the necessity to start thinking of what to buy friends, family and loved ones when the joyous day arrives, a task that can leave even the best of us facing a number of quite interminable quandaries.
Fortunately, we've got you covered. Everyone has an avid gamer in their lives, but buying for them is easier said than done thanks to the vast array of consoles, accessories and titles flooding today's market. Go for any of our best gifts for gamers, though, and you'll be guaranteed plenty of Christmas cheer come December 25th.
Best Gifts For Gamers 2022
1. Red Dead Redemption 2
The biggest game of 2018 is no doubt going to be on many gamers' wishlists this Christmas, despite it now being out a while.
Featuring a gigantic map of the Old West to explore and a level of detail and customisation rarely seen in a video game, Red Dead Redemption 2 is as much something you live inside of as it is an outright game. If you want to keep someone busy for weeks, Red Dead Redemption 2 is more than worth it.
2. Insert Coin Clothing
You have no shortage of options if you want gaming t-shirts, but they can often be a mixed bag. The guys at Insert Clothing always deliver the goods with designs that feel more like classy homages than tacky branding and cover some of the biggest franchises in all of gaming.
Ideal for anyone who has serious love for games and wants to show it off in style.
3. PlayStation VR

If you know someone with a PlayStation 4, a PlayStation VR headset is one of the best peripherals to go with it. Virtual reality looks great on the PS4 and has arguably the best selection of experiences of any platform.
It's also the cheapest and best-supported option to boot. If you want more info, be sure to check out our PSVR guide.
4. Displate Metal Posters
Displate are well-known for creating posters unlike any others out there.
A quick browse through their gaming range will show you exactly why: not only are they made of the best metallic materials to make them stand the test of time, but they also feature designs that you won't be able to find anywhere else. Their catalogue is pretty varied and huge, so dive on in.
5. Logitech G502 Gaming Mouse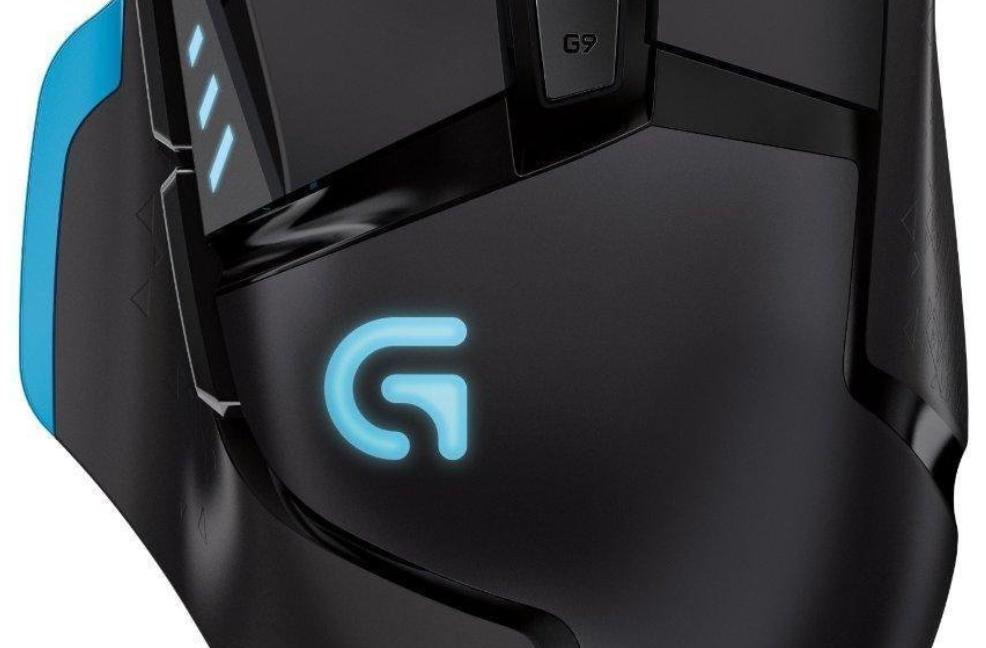 Some people spend a lot of money on a gaming mouse when they really don't need to. Logitech are known for producing quality PC accessories at affordable prices and the G502 is probably their most beloved after being adopted by streamers and professionals alike.
Featuring high customisability and a supremely satisfying grip, the G502 is a better mouse than many other options many more times more expensive.
6. Turtle Beach Elite Pro 2
By no means a cheap gift, the Turtle Beach Elite Pro 2 is the premier in gaming headsets for a console gamer.
With unmatched audio, comfort, and options to play with, its price tag is warranted as well as the fact that it's been designed with pros, for pros. Maybe don't let any children and their sticky fingers near it though, eh?
7. Super Mario Odyssey Cappy Hat
Continuing the Nintendo trend, this Cappy hat is going to make a great gift for any gamers who loved Mario's most recent adventure, Super Mario Odyssey.
Based on the sidekick that can possess other beings, this piece of merch unfortunately will not have the same effect in real life but will no doubt be appreciated all the same. You could probably even store a Switch in it.
8. Fallout Vault Boy Bobblehead
This will probably be better received by the Fallout fan in your life than Fallout 76, which still hasn't exactly proven itself as a good game for most.
The Vault Boy is the series' mascot and this Bobblehead is a replicate from the game itself in which they are collectibles. It's a neat little gift idea but one that will still no doubt be appreciated by those who want to be watched over while they wander the wasteland.
9. Ocarina of Time & Song Book
Now here's a gift for gamers we can't believe isn't on Christmas wishlist each and every year: a replica of the ocarina seen in the iconic The Legend of Zelda: Ocarina of Time.
While you may not be able to get the absolutely best sound quality when used as instrument because of the price, the song book will have you travelling back in time before you know what's happening.
10. Xbox Game Pass
Know an Xbox One gamer and want to save them a whole heap of money? Then you should probably check out getting them a Game Pass subscription, which will give them access to all of the platform's new console exclusive games as well as a constantly growing library of third-party titles.
It's difficult to ascertain just how much money you may potentially save, but it's a lot. Doubly so if you go for Game Pass Ultimate, which bundles in Xbox Live Gold as well as a tonne of other handy perks.
11. Ring Fit Adventure
You thought Nintendo were done being weird with their cardboard creation? Think again.
Ring Fit is the Switch's newest oddity, it acting as a exercise tool in the shape of a giant ring that you can use to make your character run around and burn some calories while doing so. Just maybe make sure your recipient isn't self-conscious about their weight before getting them this.
12. PS5 DualSense
While the console itself is a little difficult to find stock of most of the time, the PS5's controller, the excellent DualSense, seems to be available in abundance. May as well stock up for when the PS5 is a bit more common, right?
Featuring a super satisfying grip and amazing features like adaptive triggers, the DualSense is already staking a claim as one of the best controllers ever made. More and more games are supporting the tech, helping the new generation of gaming to feel even impressive.
13. Cyberpunk 2077
It is quite frankly amazing that Cyberpunk 2077 is actually a video game that is out and one that you can play. After such a long wait and then so many delays, it is surreal to see Cyberpunk 2077 finally out in the wild — and now fully finished following numerous patches.
One of the most ambitious games of all time, Cyberpunk 2077 is probably the game of the last couple of years, it chucking you into the dystopian world of Night City and asking you to do pretty much whatever you want. Pretty good odds on this being the most requested game from most gamers this year.
14. Razer Ergonomic Gaming Chair
Central to any gamer's personal setup is their gaming chair, an item not only of comfort and rest but of function, form and carefully honed design. A proper gaming chair should be a throne adorning one's chamber of virtual conquest.
Razer tend to know what they're doing when it comes to ergonomic design, and the Razer Enki X is no exception. Highly rated and available in black, pink or black & green, the Enki X is the support you need in order to win, win and win again.
15. BENGOO G9000 Stereo Headset
The BENGOO G9000 Stereo Gaming Headset must be one of the most popular gaming accessories in the market today. Given the price and quality, it isn't hard to see why.
Not only is the BENGOOO G90000 noise canceling, multi-platform compatible, comfortable and stylish, but the headset is also hardy, durable and incredibly well-priced. Under $25 for a decent pair of gaming headphones is a steal.
16. Seven Warrior Gaming Desk
A proper gaming desk is a thing of beauty, a place where design and function meet to give players everything they need, exactly where they need it.
The Seven Warrior does just that, designed so that every need is catered for and every eventuality is foreseen. Sturdy and easy to assemble, there's room for three simultaneous monitors, not to mention a cupholder, gaming rack and an adjustable LED strip.
17. Razer Huntsman Gaming Keyboard
PC gamers give a lot of consideration to their chosen hardware, especially those players who enjoy competitive or high-intensity online play.
Having a reliable, responsive and well-designed gaming keyboard is the first step to ensuring that you're never a second off the pace. Fully programmable, optical beam-based actuated and wear-resistant, the Huntsman ensures you're always tournament-ready.
18. My Arcade Retro Arcade – Pac-Man Edition
The decline in arcade gaming that followed the domestication of consoles and personal computers has been one of the industry's greatest casualties.
Thankfully, retro gaming is making a big resurgence, a trend in part reflected by this lovingly rendered mini-machine featuring quite possibly the greatest arcade game of all time: everyone's favorite pill-popping, ghoul-evading yellow semi-circle, Pac-Man.
19. Paladone PlayStation Controller Alarm Clock
Alarm clocks are like watches, in that they've had to resort to quirky designs and whacky aesthetics to overcome their relatively redundant functions.
They're also now a reflection of a person's inner self, and what could be a better expression of your personal character than one in the shape of the iconic PS4 controller? Plus, it looks superb in pristine white.
20. Minecraft Boy's T-Shirt
Minecraft is arguably one of the biggest, and certainly one of most important cultural phenomena of its generation, shipping more than 240 million copies on the journey to becoming the best-selling video game of all time.
A great gift for a kid enamored with Mojang Studio's iconic 3D pixel-verse adorned with the likes of Steve, the Zombies, Creepers and more, it's definitely one of the best gifts for gamers who want to look good while they play.
21. Frigidaire Red Mini-Fridge
Before the invention of the minifridge, if you wanted a cold beverage during a long session in front of your PC or TV screen, you'd have to get up and walk all the way to your kitchen or, worse still, take a trip to the shops. To paraphrase Homer Simpson, it was the hardest thing in the world to do.
The Frigidaire Mini-Fridge is the solution to such a Dantean nightmare. With a four-liter capacity, you can get around six 330ml drinks cans inside its chilly interior.
22. The Legend of Zelda Encyclopedia
The best gifts for gamers aren't restricted to those that enhance an in-game experience or else provide a diverting and fun novelty.
There's a huge amount of lore and history surrounding the world's most popular hobby, so much so that in-depth guides, histories and personal accounts have become ideal gifts for players with a keen interest in what goes on behind the scenes of their favorite studios and titles.
A veritable Bible covering the extensive lore of arguably the richest and most beautiful franchise ever made, The Legend of Zelda Encyclopaedia is a stunning journey into the heart of Hyrule.
23. Nintendo Official Mario Thwomp Cushion
Anyone who's played a Mario Kart game will know how utterly infuriating the face-changing Thwomp traps can be, especially when a badly timed descent ends up costing you your place on the winners' podium.
Better, then, to assert some dominance over these irksome cinder blocks by having them serve you as accessory coverings for your bed or living room couch.
24. Master Chief Phone and Controller Holder
Master Chief is a pop culture powerhouse, admired for his stoic heroism, physical prowess and knack for felling enemy jackals with an M6D Pistol at twenty paces.
He's also well-versed in the art of holding things for a really long time (probably). Pop your smartphone or console controller into his sinewy arms and rest easy knowing that they're well looked after.
25. McFarlane Toys Sub-Zero Action Figure
McFarlane are well known for their range of licensed tie-in toys, action dolls and figurines, especially those connected to the work of comic book pioneer and filmmaker Todd McFarlane.
McFarlane has a whole range of Mortal Kombat figurines to choose from, including a very fetching model of Scorpion dual-wielding a pair of katanas, but everyone knows that spine-ripping Sub Zero is the franchise's true MVP.
Plus, Scorpion's blades could genuinely take somebody's eye out.
26. The 100 Greatest Retro Videogames – Hardcover Edition
Gaming's time as a fringe or niche interest eternally overlooked by academics, journalists and writers is a long way in the past. The industry is just too big, and often too creative, to ignore.
There are many great books on gaming floating around the market, but Retro Gamers' lovingly compiled compendium is very hard to top. A great gift for gamers this Christmas that wouldn't look out of place on a designer coffee table.
27. Echzove Game Storage Tower
We might live in an increasingly digital, cloud-based age, but there are so many gamers, especially retro gamers, who refuse to make the transition from hard-copy titles to their purely digital counterparts.
With this in mind, there's still a massive market for those of us who love to look proudly at our physical copies of games, books or DVDs. With the Echzove Game Storage Tower, capable of holding either 12 or 36 plastic cases, you can watch your mighty collection rise to the heavens.
28. Paladone Game Boy Heat Changing Mug
Heat-changing mugs are a great novelty at the best of times, taking a mainstay gift staple and adding a neat little twist to what is already a surefire winner.
The Paladone Game Boy Heat Changing Mug is the concept perfected, revealing its 8-Bit Mario screenshot to emulate how your favorite childhood toy's screen would light up when you flicked on the power button.
29. Backbone One Mobile Gaming System
The Backbone One is one of the niftiest gaming accessories to emerge for a long while, a clever mobile attachment that transforms any modern smartphone into a handheld gaming powerhouse.
For an initial $100 cost, your device can host any number of supported gaming systems including PlayStation, Xbox, Steam and, for now, Google Stadia. AAA console gaming in the palm of your hand. Who could ask for more?
30. Blue Yeti Gaming Microphone
Gaming is far more than just plugging in and playing alone. It's a diverse community of professionals, team players, content creators and streamers, all of whom expand the horizons of the genre far beyond what was ever thought possible.
A decent microphone is essential if you're a keen streamer or like to play online with other players – with advanced voice modulation, crisp audio fidelity and exceptional build quality, the Blue Yeti is just that.
31. Lego Super Mario 2-in-1 Super Back Building Kit
Lego team-ups always make for great gift sets, and there can be few worlds more conducive to the Danish toy treatment than the vibrant world of Mario and friends.
The platforming plumber's bespoke set features a responsive Lego Mario figure and can be rearranged to create new levels and layouts to play and enjoy. Young players can even win virtual coins by moving Mario across the cloud platforms. Wahoo!
32. Mario Kart Live: Home Circuit
Easily one of the coolest, quirkiest and most innovative examples of augmented reality innovation we've seen for a long while, Mario Kart Live Home Circuit is a great gaming gift for young gamers who still enjoy their physical toys as much as those found on-screen.
By setting down a string of gates around your home, you can use the Nintendo Switch console to control a small, real-life plastic cart as your homemade course is brought to life on screen before you. Another really novel, really endearing winner from Nintendo.
33. Steam Deck
The PS Vita may no longer be with us, but that certainly doesn't mean that the era of portable gaming has gone the way of the dinosaurs. The Nintendo Switch, Backbone and the increased processing power of smartphone gaming have put paid to that idea.
The Steam Deck really is a remarkable piece of kit, though, its incomparably powerful hardware, accessories and massive roster of Steam-compatible games making it one of the most desirable gaming consoles in the market today.
34. Razer Basilisk V3 Wireless Gaming Mouse
In the race for ergonomic gaming mouse supremacy, the Razer Basilisk V3 is earning its place at the head of the pack.
A versatile, well-made and easy-to-use piece of design, the V3 Wireless Gaming Mouse justifies its steep price tag by simply being one of the best in its class.
35. Elden Ring
Not only did it not feel right not to place an actual game at the summit of a list of the best gifts for gamers this Christmas, but it also seemed wrong not to choose the best of the best from what has been a massive year for gaming.
Elden Ring blew almost every other AAA release out of the water this year, earning rave reviews and cementing its legacy as an all-time great before a minute of its gorgeous, sprawling campaign had even debuted. A timeless classic to be spoken of for years to come.
MORE GIFT IDEAS: 25 Best Horror Gifts You Should Check Out