It's a tad surreal to look at this list of movies for 2022 with the realisation that some of these films were supposed to be released 2 years ago. There's the excitement of finally getting to watch these movies, but that also comes with the trepidation of knowing that things aren't set in stone. So know that this list is penned at a particular moment in time, and all these films are subject to delays or further movements from movie studios.
2021 was an amazing year for film (though some may disagree), and 2022 is looking pretty incredible as well. We have our usual offerings from the MCU, sequels to current franchises and also film releases from powerhouse directors. Here are the biggest new movies of 2022.
New Movies of 2022
1. Scream | January 13th, 2022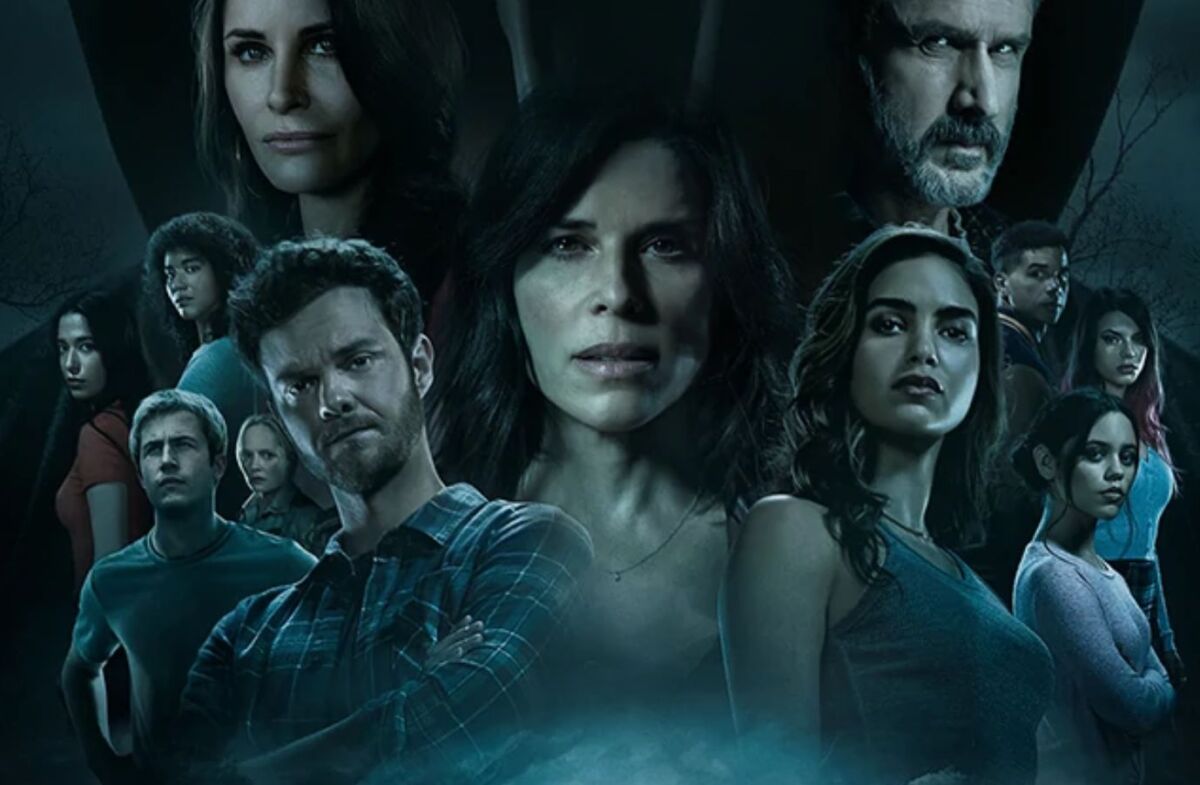 2022 continues where 2021 left off for nostalgic sequels/reboots, with the fifth entry to the Scream franchise. Despite my skepticism, as well as what we know about January releases (movie season dumping ground), I can't help but be excited for this movie. I mean, it's easy to see why; Scream is iconic. It inspired a whole new trend of slasher flicks – I Know What You Did Last Summer, Urban Legend etc – and even last year's Fear Street trilogy paid homage to the first Scream movie.
Twenty-five years after a streak of brutal murders shocked the quiet town of Woodsboro, a new killer has donned the Ghostface mask and begins targeting a group of teenagers to resurrect secrets from the town's deadly past. The cherry on top is that Neve Campbell, Courteney Cox and David Arquette are resuming their roles in this one. Like Ghostface says in the trailer: what an honour.
Hopefully Scream delivers on the thrills, and isn't another nostalgic sequel cash-in.
2. The Batman | March 3rd, 2022
The MCU has kept Marvel fans fed all year in 2021, and what did DC fans get? The Snyder Cut of Justice League and James Gunn's The Suicide Squad. While both were enjoyable (the latter more than the former), they aren't iconic in the way Christopher Nolan's Batman films were. Perhaps 2022 will be the year for DC, with Matt Reeves' The Batman getting an early release in March.
From the trailer, the visuals look great, and I love that most of the action is taking place at night yet everything is well-lit and not just dark for atmosphere reasons. Robert Pattinson, an outside of the box choice for the caped crusader, looks good in the role, as does Zoe Kravitz as Catwoman. We have yet to properly see Paul Dano as the Riddler, but he's ominous enough from the glimpses we do get of him.
Maybe, just maybe, The Batman will give us everything we've ever wanted in a Batman film.
3. Everything Everywhere All at Once | March 25th, 2022
I've loved Michelle Yeoh since her performance in Crouching Tiger, Hidden Dragon, and it's been great to see her in so many film projects of late. She starred in Shang-Chi and The Legend of The Ten Rings last year, and this year, she has the lead role in a new A24 movie.
Directed by Daniel Kwan and Daniel Scheinert, Yeoh plays Evelyn, who can somehow move across different universes, able to live and tap into the abilities of her other selves. All this has something to do with saving the world, the details of which we will find out when Everything Everywhere All at Once releases.
A24 has developed quite a reputation for bringing to our screens unique films and powerful stories. Some of the best films from each year are released by them, so hopefully, this film lives up to the hype.
4. The Northman | April 22nd, 2022
Ever since Robert Eggers' directorial debut The Witch, every time the man releases a movie, the internet just goes wild. There's an authenticity to his filmmaking, with every period brought to life with fantastic detail and riveting imagery. His third film is an epic revenge thriller, that explores how far a Viking prince will go to seek justice for his murdered father – very Hamlet.
We have a few familiar faces in this one, like Anya Taylor-Joy, who starred in The Witch, as well as Willem Dafoe, who was in Eggers' sophomore film The Lighthouse. The film also has heavyweights like Nicole Kidman, Alexander Skarsgård and Ethan Hawke. Watching the trailer alone is such a treat for the senses, the cinematography and the sound design are incredible, and I can't wait to get the full, cinematic experience.
5. Doctor Strange in the Multiverse of Madness | May 6th, 2022
I think the most exciting thing about Doctor Strange in the Multiverse of Madness is that it's helmed by Sam Raimi. Raimi is known for his work in horror, but of course most would know him for the first trilogy of live-action Spider-Man movies with Tobey Maguire in the titular role. Raimi hasn't directed a feature film since Oz the Great and Powerful in 2013, so it's great to see him back in the chair once more, taking on a superhero movie again, now made all the more complex since the multiverse is involved.
The teaser trailer for the movie played after the end credits of Spider-Man: Far From Home, which makes sense continuity-wise since Strange will probably have to deal with the fall-out regarding his spell. The multiverse brings one into contact with different versions of an individual that exists across the universe, as we saw from Loki and Far From Home, and most of the time, their agendas are aligned. But what if they're not?
The film is categorised as fantasy/action, but there are some undeniable horror elements present just from watching the trailer alone. Hopefully, Raimi brings something new to the table for this addition to the MCU slate.
6. Top Gun: Maverick | May 27th, 2022
Top Gun was released in 1986, and now, 36 years later, we have a sequel. The film was slated to be released in 2020, but was pushed back due to the pandemic and now, we will finally get to see it two years later. The trailer is such a great endorsement for anyone who wants to be a pilot, and is so riveting to watch you will find yourself replaying the trailer just to watch those plane sequences again.
Tom Cruise resumes his role as Maverick, content to roam the skies as a captain rather than be grounded by a promotion in rank. The nostalgia is heavy with this one, so if your parents are fans of the first movie, this could be something to bring them to and enjoy together.
7. Jurassic World: Dominion | June 10th, 2022
Much like with Scream, we're getting a reunion here with the third and final movie of the Jurassic World trilogy. Jeff Goldblum, Sam Neill and Lara Dern will be reprising their roles, and of course Chris Pratt and Bryce Dallas Howard are back as Owen and Claire.
As you may recall, Jurassic World: Fallen Kingdom saw dinosaurs let loose into the actual world. According to director Colin Trevorrow, the third movie picks up three years after the short film Battle at Big Rock as Dominion is set in 2022. Universal allowed Trevorrow to release a five minute sequence, which was originally supposed to be the start of the movie, but is now operating as standalone teaser to the main event.
Most of the details are still under wraps – as they should be – though we will probably get an official trailer closer to the release date.
8. Lightyear | June 16th, 2022
After Disney first announced Lightyear, star of the animated movie Chris Evans found himself needing to set the record straight.
He wrote: "Just to be clear, this isn't Buzz Lightyear the toy. This is the origin story of the human Buzz Lightyear that the toy is based on." Considering that both Lightyear and Toy Story are properties of Pixar, it's easy to see why some people were confused.
However, it's pretty sad that this is the discourse that populated the internet once more after the teaser trailer was released. What we should focus on instead is how good the animation looks, and while the film is definitely hoping to hit that nostalgia bone, knowing Pixar's track record, it will still be something truly fantastic.
9. Thor: Love and Thunder | July 8th, 2022
Thor: Ragnarok is probably one of my favourite films in the MCU, moving the Thor storyline to a brighter, more comedic world – a choice that worked and gave us one of the most memorable fight sequences in MCU history. Director Taika Waititi is back again for this fourth entry for Thor, and said that the film would adapt elements from Jason Aaron's run on the Mighty Thor comic book, which sees Portman's character Jane Foster take on the mantle and powers of Thor whilst suffering from cancer.
In an interview with Empire, Waititi expanded on why he calls it the craziest film he's ever done: "If you wrote down all the elements of this film, it shouldn't make sense, It's almost like it shouldn't be made. If you walked into a room and said, 'I want this and this and this.' Who's in it? These people. What are you going to call it? Love And Thunder. I mean, you'd never work again. Maybe I won't after this."
We're also going to get Christian Bale as Gorr The God Butcher, lots more celeb cameos, spend some time with the Guardians (naturally), and get to see Thor with big, crimped '80s hair. Sounds crazy, but knowing Waititi, it will certainly be a lot of fun.
10. Elvis | July 24th, 2022
Baz Luhrmann hasn't done a feature film since 2013's The Great Gatsby, and after nine years, it's great to see him back with his new film on musical icon Elvis Presley. Luhrmann released a teaser video of the film last year, where we got brief glimpses of Austin Butler in the titular role. Butler beat out Ansel Elgort, Miles Teller and Harry Styles for the role.
Luhrmann heard about Butler from his stand-out performance in his Broadway debut The Iceman Cometh. He commented that after the "journey of extensive screen testing and music and performance workshops, [he] knew unequivocally that [he] had found someone who could embody the spirit of one of the world's most iconic musical figures."
The movie covers Elvis' road to stardom, from dirt-poor singer to global icon, with a keen focus on his complex relationship with his manager Colonel Tom Parker, who will be played by Tom Hanks.
11. Don't Worry Darling | September 23rd, 2022
Olivia Wilde struck gold with her directorial debut Booksmart, and now, she's back with her sophomore film Don't Worry Darling. While Booksmart was a coming of age tale focused on female friendship, Don't Worry Darling is a different beast altogether.
The movie is a psychological thriller starring Florence Pugh and Harry Styles, a young couple who join a utopian community in the 1950s California desert. The 11 second teaser of the film was released last year, involving a heavy make-out sesh between Pugh and Styles, which sent all of Twitter into a collective meltdown.
In an interview with Vogue, Wilde called her second film "The Feminine Mystique on acid", which asks the questions: "What are you willing to sacrifice in order to do what's right? If you really think about it, are you willing to blow up the system that serves you?" While sophomore slump is a real thing, I'm confident that Wilde really has something promising with this one.
12. Mission: Impossible 7 | September 30th, 2022
This movie was on my movie list last year, since it was originally scheduled to premiere on July 23, 2021. Subsequent delays due to the pandemic have resulted in the film's release date being pushed back several times, first to November 19, 2021, then May 27, 2022, and finally to the current date.
There isn't much known about the film plot-wise, but the cast comprises of quite a few familiar faces. Tom Cruise is of course reprising his lead role as Ethan Hunt. Besides Cruise, Mission: Impossible 7 will also see the return of Ving Rhames, Henry Czerny, Simon Pegg, Rebecca Ferguson, Vanessa Kirby, and Frederick Schmidt, all of whom will be back in their old roles from the previous films. The film's primary villain will be played by Esai Morales.
13. Spider-Man: Across the Spider-Verse (Part One) | October 6th, 2022
Considering how successful Spider-Man: Into the Spider-Verse was, it's no surprise that we're getting a sequel, well, a whole franchise really, since this is only part one of two films. Sony has already released the first look for the animated film, and needless to say fans are giddy with excitement. The visuals look great, capturing the aesthetic of the comics while also retaining the fluidity and dynamism one expects in an animated film.
As we all know, the Kingpin ordered the construction of a Super-Collider in the previous movie, which caused various Spider-People from different universes to land in the current one. This allowed Miles and Gwen to connect and have a friendship, and at the end of the movie, Gwen finds a way to contact Miles despite being from a different universe. So this movie will be an exploration of how, and of course, there will be a supervillain to take on along the way.
14. Killers of the Flower Moon | TBD
Martin Scorsese's Killers of the Flower Moon is probably the one film everyone's looking forward to this 2022, but the thing is, there isn't a set release date for the movie as yet. The film wrapped production in September 2021 and is timed to release in 2022 – we just don't know when. But, of course, since it's a Scorsese movie, it will probably get the golden spot of an end of year release.
The film is an adaptation of David Grann's murder-mystery novel, involving a stellar cast comprising of Leonardo DiCaprio, Robert De Niro, Brendan Fraser, Jesse Plemons and many more. The screenplay, written by Eric Roth, takes place in 1920s Oklahoma and tells the story of a FBI investigation into the murders of several members of the Osage tribe.
15. Babylon | December 25th, 2022
Babylon is a period, R-rated drama, set in the shifting moment in Hollywood when the industry turned from silent film to talkies. That's pretty much all we know at the moment, but I'm sure we'll be privy to more information in the months leading up to its release.
Director Damien Chazelle is no stranger to narratives such as this, considering his exploration of Hollywood in La La Land, but the fact that it is a period film makes it an interesting venture for Chazelle, and Babylon does seem to be in the same vein of David Fincher's Mank (here's hoping it's more digestible).
The film stars Brad Pitt, Margot Robbie, Tobey Maguire, Olivia Wilde and Samara Weaving. Considering all the individuals attached, it's sure to be a strong contender come awards season.
READ NEXT: 25 Best Movies of 2021
Some of the coverage you find on Cultured Vultures contains affiliate links, which provide us with small commissions based on purchases made from visiting our site. We cover gaming news, movie reviews, wrestling and much more.