Look, we all get the meme. "The Xbox has no games", they say at the bottom of any post vaguely complimenting the green brand of consoles. It's just demonstrably untrue, as there's a decent selection of Xbox console exclusive games optimised for the Xbox Series X | S that are available to play right now, and there's more coming in the future.
While pretty much every game listed here is also available on PC, or are timed exclusives which mean they'll be making their way to other consoles eventually, the list is a definitive who's who of the best Xbox console exclusive games optimised for the Series X | S. Here's all the exclusives you should keep your eyes on, listed in alphabetical order.
It's worth noting before we get started that Xbox at the moment are less focused on exclusive games than Sony or Nintendo are with their respective consoles. Arguably, their biggest exclusive is Game Pass itself, and each game on this list as of writing is available as part of the subscription. Still, the Series X | S looks to be in a much better position than the Xbox One ever was, with Microsoft's wave of studio acquisitions leading to a much wider upcoming game portfolio.
1. Forza Horizon 4
Developer: Playground Games
Publisher: Xbox Game Studios
Console/Timed Exclusive: Console
Turn 10 Studios established themselves as a fantastic racing game developer with the success of the Forza Motorsport series, which offered realistic racing across every Xbox console to date (the Xbox Series X | S version is still coming). However, Playground Games' work on the Forza Horizon series has endeared itself to a lot of players, arguably becoming the standout series in the Forza franchise.
The most recent release, Forza Horizon 4, refines the driving game/life sim formula in new ways, allowing players to carve their own path through the game's Horizon Festival. If you want to build notoriety through stunts and races, you can, but you're also able to take part in the various mission based activities that'll offer intriguing and novel challenges. There's even a battle royale, if that's your thing.
2. Gears 5
Developer: The Coalition
Publisher: Xbox Game Studios
Console/Timed Exclusive: Console
The Gears series has been a large part of Microsoft's portfolio since its inception on the Xbox 360. Since then, the series has often sought to reiterate and improve upon itself with each instalment, generally with good results. Yeah, sure, Gears of War 4 might not have been the best game in the series, but The Coalition sure as hell made up for that with Gears 5.
Gears 5 continues the new narrative for the Gears series, following Kait Diaz as she tries to deal with the sins of her family's past. The campaign allows for up to 3 players to take on the Swarm, but there's also the Horde and Escape modes for players hoping to take on more than a handful of enemies at the time. Top all of that off with a burgeoning multiplayer mode that's incredibly addictive, and Gears 5 is a vital exclusive for your Xbox Series X | S.
3. Gears Tactics
Developer: Splash Damage, The Coalition
Publisher: Xbox Game Studios
Console/Timed Exclusive: Console
Spin-offs to established properties are always risky business. Trying to get out from under the weight of the series' expectations can often be incredibly difficult, and it can lead to either success or failure. Gears Tactics definitely lands in the success column, as it borrows heavily from popular strategy games while implementing enough of its own ideas to create an enjoyable turn-based experience.
A prequel to the main series, you control Gabe Diaz, who's given an impossible mission by the COG to take down Ukkon, the scientist responsible for creating upgraded Locust. Along the way, you recruit a team of soldiers and rebels with the same cause as you. Unlike strategy games like XCOM, Gears Tactics promotes a more aggressive play style that allows players to regularly wipe out hordes of Locust in one turn.
4. Grounded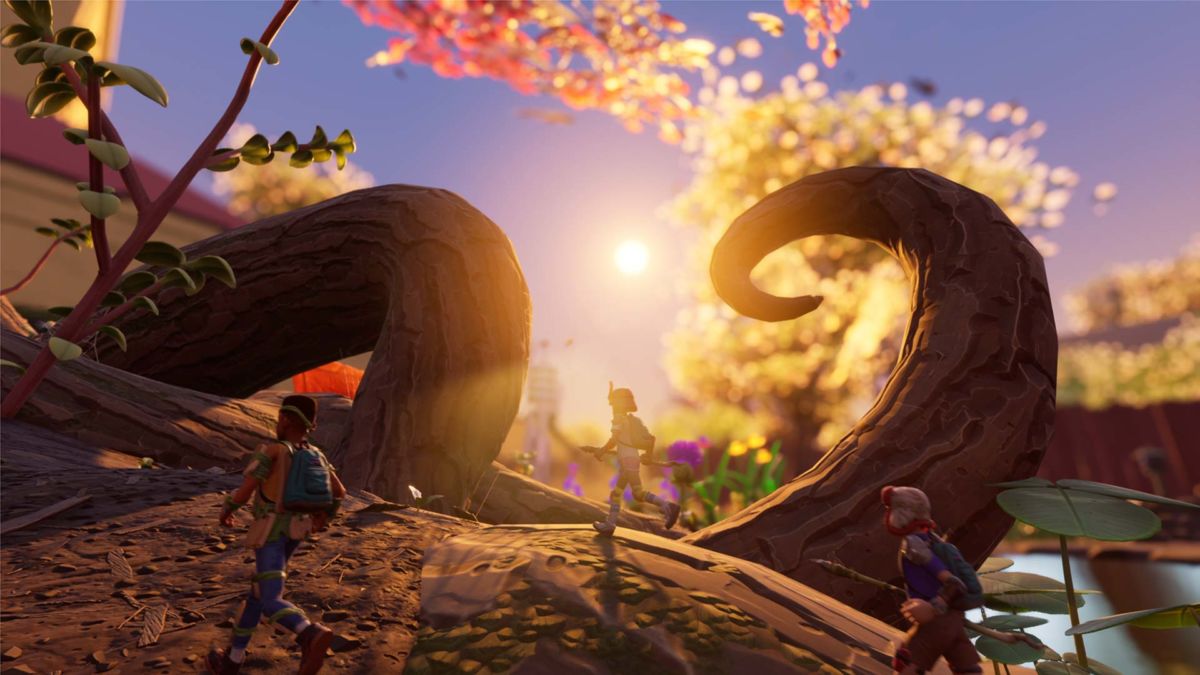 Developer: Obsidian
Publisher: Xbox Game Studios
Console/Timed Exclusive: Console
"Honey, I Shrunk The Kids!" is such a good premise for a survival game that it's shocking we haven't seen a game try and capitalise on it before. Obsidian's Grounded is about as close to that elevator pitch as you can get without casting Rick Moranis to look over the entire map and narrate your actions. In fact, get on that Obsidian, as that'd be pretty funny.
Grounded sees players working together online as they've been shrunken down and tasked with trying to survive in a backyard intent on murdering you. Of course, that means there's plenty of spiders to try and avoid, but Obsidian have handily included an arachnophobia mode that'll let even the most fraidy cats enjoy Grounded.
5. Halo: The Master Chief Collection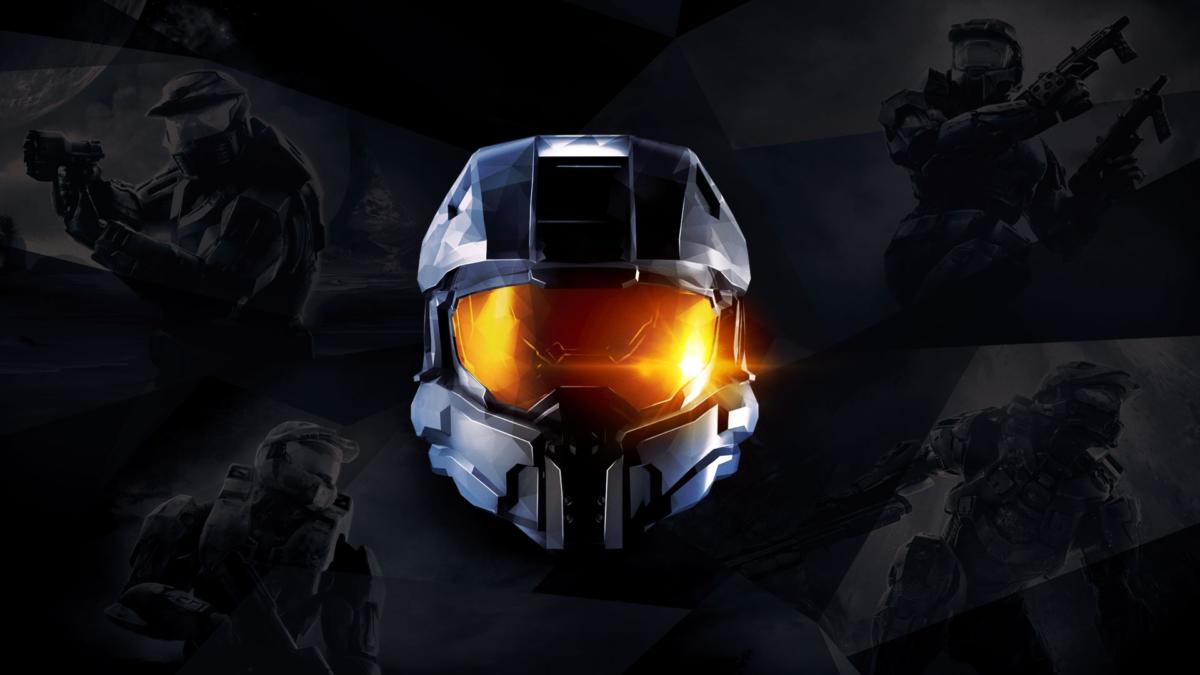 Developer: 343 Industries
Publisher: Xbox Game Studios
Console/Timed Exclusive: Console
Technically cheating considering that it comprises four games, Halo 1, 2, 3 and 4, The Master Chief Collection is one of the best bundles for fans of the big green space marine. The collection includes the campaign, multiplayer, Forge and co-op modes that the series has pioneered over the years, only now they've been enhanced to run and look better on the Xbox Series X | S. Playing a better version of Halo 3 is reason enough to pick this game up.
However, the DLC for the Master Chief Collection is what sets the collection apart, as it includes Halo 3: ODST and Halo: Reach, two of the best Halo games in the entire series. Considering that all of the above is included as part of Xbox Game Pass, it's an absolute steal. You might not be as keen on the new cosmetics as some other people are, but that's a whole other debate entirely.
6. Sea of Thieves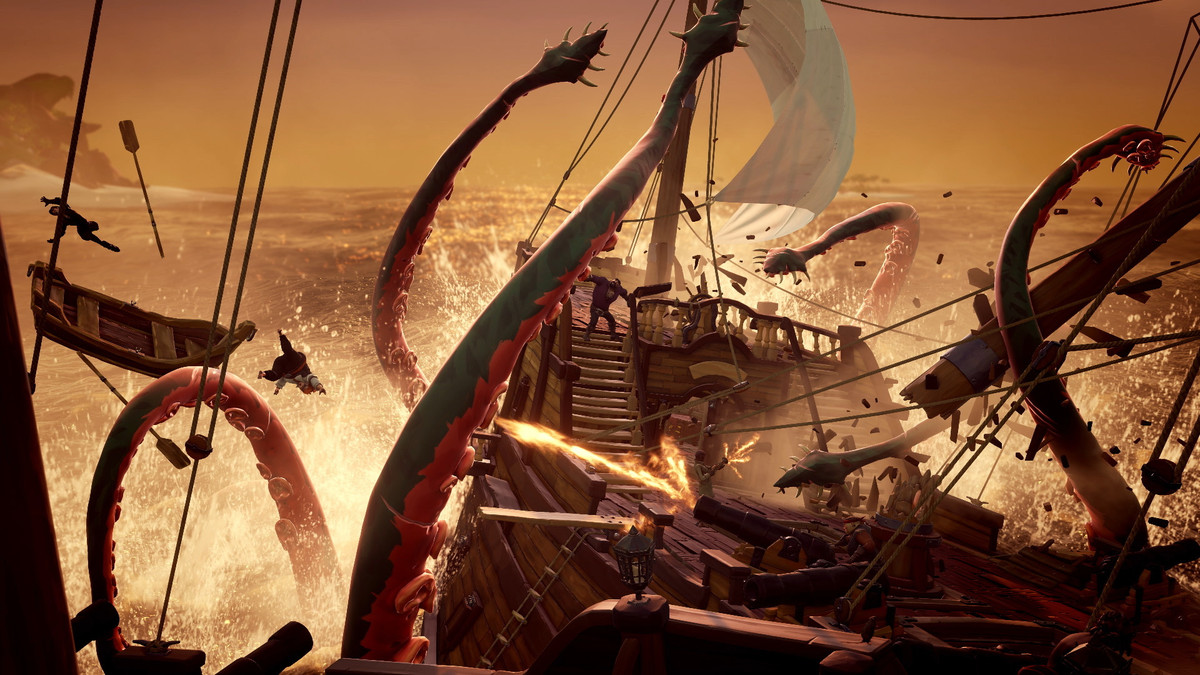 Developer: Rare
Publisher: Xbox Game Studios
Console/Timed Exclusive: Console
If you're the type of person to sing sea shanties down the microphone in the middle of an Xbox party, you're probably already playing Sea of Thieves, but you don't need to be a huge pirate fan to be able to enjoy this game. The fact is, Sea of Thieves is an incredibly enjoyable, thrilling and unpredictable co-op game that lets crews of players collide with each other just to see what happens.
With crews of up to four players, you join together to set out on the high seas in the search of treasure, adventure and, if you're a particularly aggressive kind of player, other crews to murder and steal their loot. In the beginning, Sea of Thieves was criticised for not offering enough to keep players invested in the weeks after launch, but with constant free and premium updates since, Sea of Thieves has become a hard game to ignore.
7. State of Decay 2: Juggernaut Edition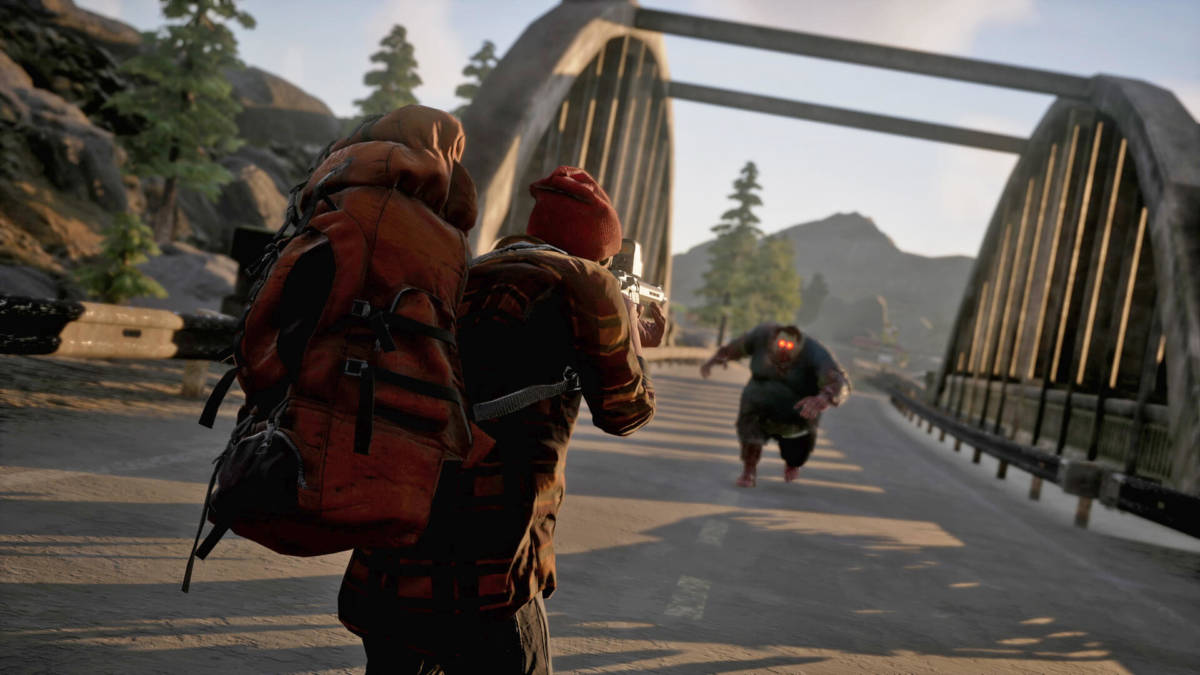 Developer: Undead Labs
Publisher: Xbox Game Studios
Console/Timed Exclusive: Console
Surviving the zombie apocalypse might not sound like the most novel concept for a game, but State of Decay 2: Juggernaut Edition is one of the few that allows you to try and form a new society with some of your friends. That alone makes it a cut above a lot of the other zombie games on the market.
Set in the ruins of post-zombie apocalypse America, you control a handful of survivors as they try to make a new life for themselves in amongst the blood, guts and rotting flesh of the zombies that surround them. The game's permadeath feature means that you'll have to play carefully if you want to protect your characters and equipment, or work together properly with your friends in online co-op.
8. The Falconeer
Developer: Tomas Sala
Publisher: Wired Productions
Console/Timed Exclusive: Console
Becoming one of the best optimised exclusive games on the Xbox Series X | S is no small feat in and of itself, but considering the fact that The Falconeer was developed by one man, Tomas Sala, that feat becomes astounding. A open-world, or open-air specifically, air combat game, The Falconeer is one of the most slept on indie games available on the Xbox Series X | S.
In The Falconeer, you control a massive Warbird as a mercenary, joining different factions across the world of The Great Ursee. With multiple Falconeer classes, each with their own stats and abilities, you'll be able to take flight across a vast ocean that looks just as, if not more beautiful than pretty much every game on the Xbox Series X | S.
9. The Medium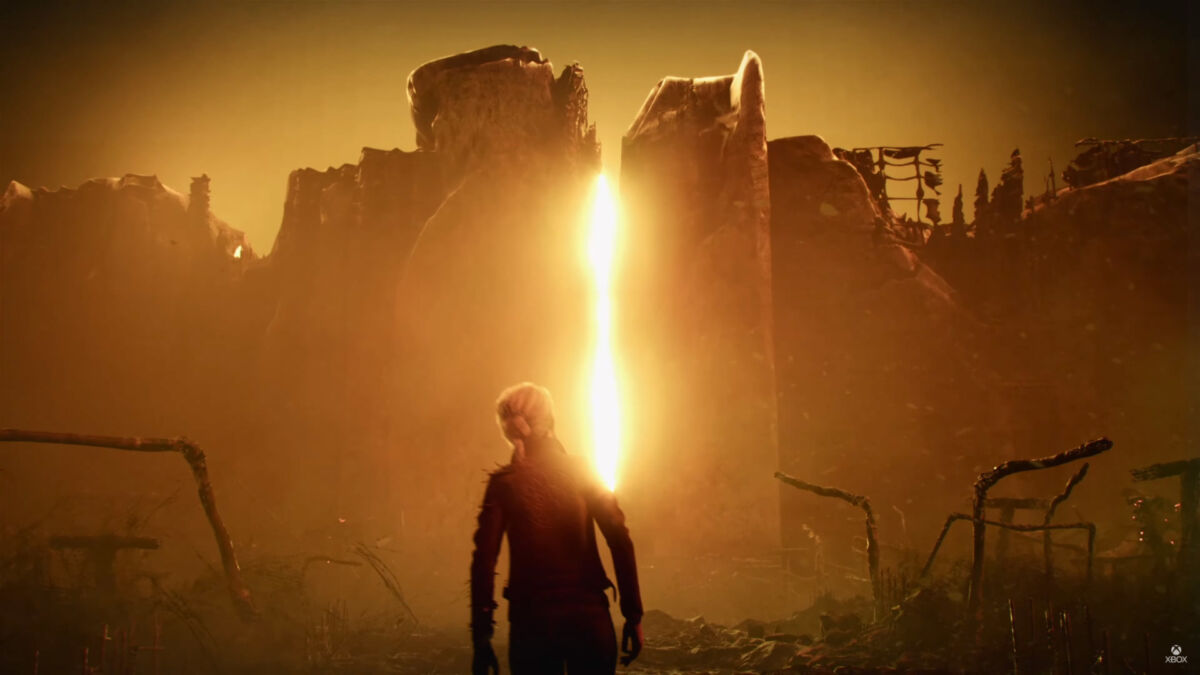 Developer: Bloober Team
Publisher: Bloober Team
Console/Timed Exclusive: Timed (it seems, no one is really sure)
The more powerful that consoles become, the more effective and terrifying that horror games will become, as the realistic graphics ramp up the scares and tension. Granted, The Medium from Bloober Team isn't the scariest game on the market, as it relies on a mysterious story rather than jump scares to build its tension, but it's a fantastic look at what horror can do in the future.
Set in the post-communist society of Poland, you control the titular medium Marianne as she's invited to the Niwa Workers' Resort, the site of a horrific massacre years prior. As Marianne explores the ruins, she's able to discover the memories of those who lived through the massacre, but she also needs to avoid The Maw, a malicious presence determined to wear her like a skin suit. No, that isn't an exaggeration.
READ MORE: Xbox Series X | S Games 120fps Games: The Complete List
Some of the coverage you find on Cultured Vultures contains affiliate links, which provide us with small commissions based on purchases made from visiting our site. We cover gaming news, movie reviews, wrestling and much more.