Just like the movies, horror games are one of the most enduring genres on the market. No matter how much we try to evolve as a society, it seems like we just can't resist having the crap scared right out of us. Over on the Xbox Series X | S, there are plenty of horror games that'll leave you feeling frightened, and not just over the fact that the next-gen patches take up even more space on your hard drive.
The Xbox Series X | S did a fantastic job in the pre-release marketing push of presenting itself as a home for horror games, with plenty of big hitters confirmed early on. With that in mind, we're compiling all the best Xbox Series X | S horror games on the market today. If you're the type to frighten easily, this list might not be for you.
The Best Xbox Series X and S Horror Games
1. The Medium
Developer: Bloober Team
Publisher: Bloober Team
Proof that horror games don't have to be wall-to-wall jump scares, The Medium ratchets up the tension with its creepy atmosphere, horrific story and an ever-present sense of danger. Developed and published by Bloober Team, who are one of the more accomplished horror developers on the market, The Medium will stick with you long after the credits have started to roll.
Set in the post-communist Poland of 1999, you play as Marianne who's mysteriously invited to the Niwa Workers' Resort, the site of a horrific massacre. As Marianne, the titular medium, you can experience both the real world and the world of the dead simultaneously, allowing you to solve the riddle of what happened at this resort while also avoiding the threat of a malevolent spirit entity known as The Maw.
2. Observer: System Redux
Developer: Bloober Team
Publisher: Aspyr
Arguably the horror game that put Bloober Team on the map, Observer is a psychological horror set in a dystopian world where law enforcement can hack into brain implants for the purposes of interrogations. The idea of an implant on my brain is already horrifying enough, but the level of horror that can come from a cyberpunk world where hacking can distort your perception of reality is another level.
Set in 2084, you control Daniel Lazarski, an Observer who explores a tenement building after being summoned there via a call from his estranged son. Unfortunately, lockdown has been triggered in the building, and the bodies are starting to pile up, meaning you'll have to get to the bottom of this mystery before your time runs out.
3. Darq: Complete Edition
Developer: Unfold Games
Publisher: Feardemic
Dreams are often a chance for our brain to scare us, but what if you're trapped in a lucid dream and there's no escape? That's the premise for Darq: Complete Edition, which sees players cast in the role of Lloyd, trying to explore and survive in this dream world where nightmares lurk in every single shadow and the rules of physics don't apply.
As the version that's available on Xbox Series X | S, the Complete Edition of Darq also comes complete with two bonus DLC chapters, The Tower and The Crypt, which includes even more mind-bending puzzles, more creatures to escape and more answers to why Lloyd is experiencing these dreams. Basically, Darq is Little Nightmares, except about someone who is actually having a nightmare.
4. Dead By Daylight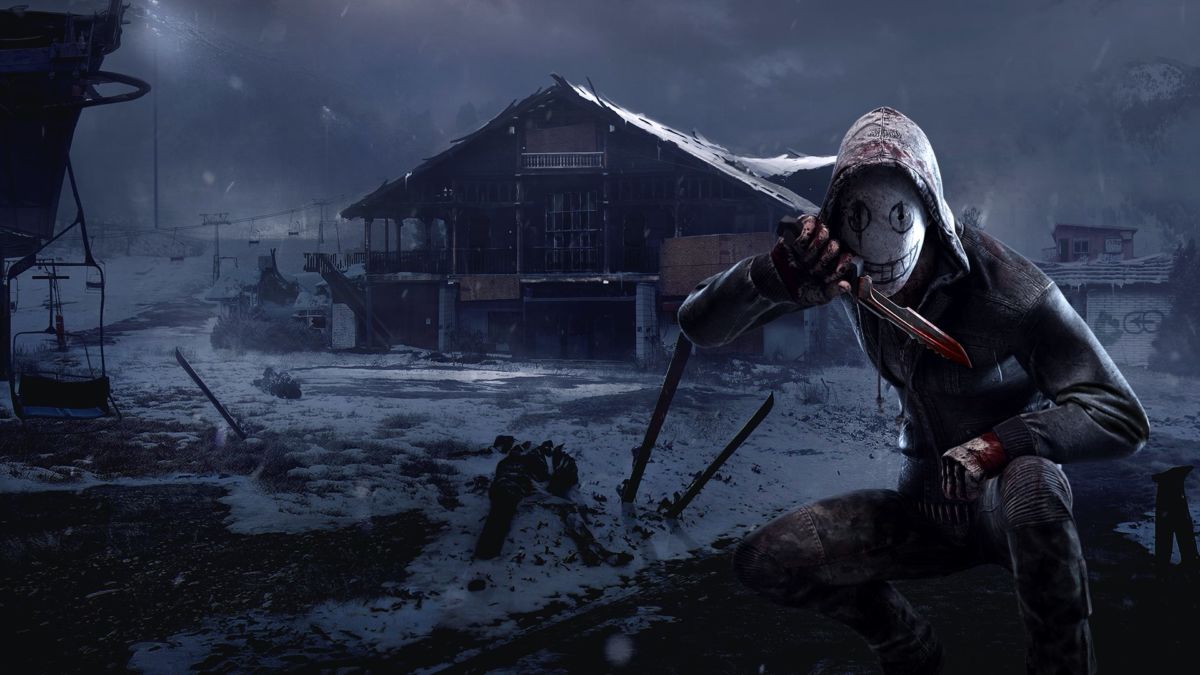 Developer: Behaviour Interactive
Publisher: Behaviour Interactive
Horror games don't need to be single-player experiences to be scary, as you can be just as frightened by multiplayer horror games as you can from Resident Evil and more. One such game that'll scare the pants off you is Dead By Daylight, the asymmetrical multiplayer horror game from Behaviour Interactive, but if you're tired of being scared all the time, you can also become the killer too.
Dead By Daylight pits four survivors against a rampaging killer who's trying to sacrifice them all to a great spider god in the sky. The killer's limited visibility and mobility gives the survivors a decent chance to use stealth to avoid the killer as best as possible, activating generators to power their escape. If you've got a couple of friends together to fill a full team of survivors, DBD is well worth checking out.
5. Metro Exodus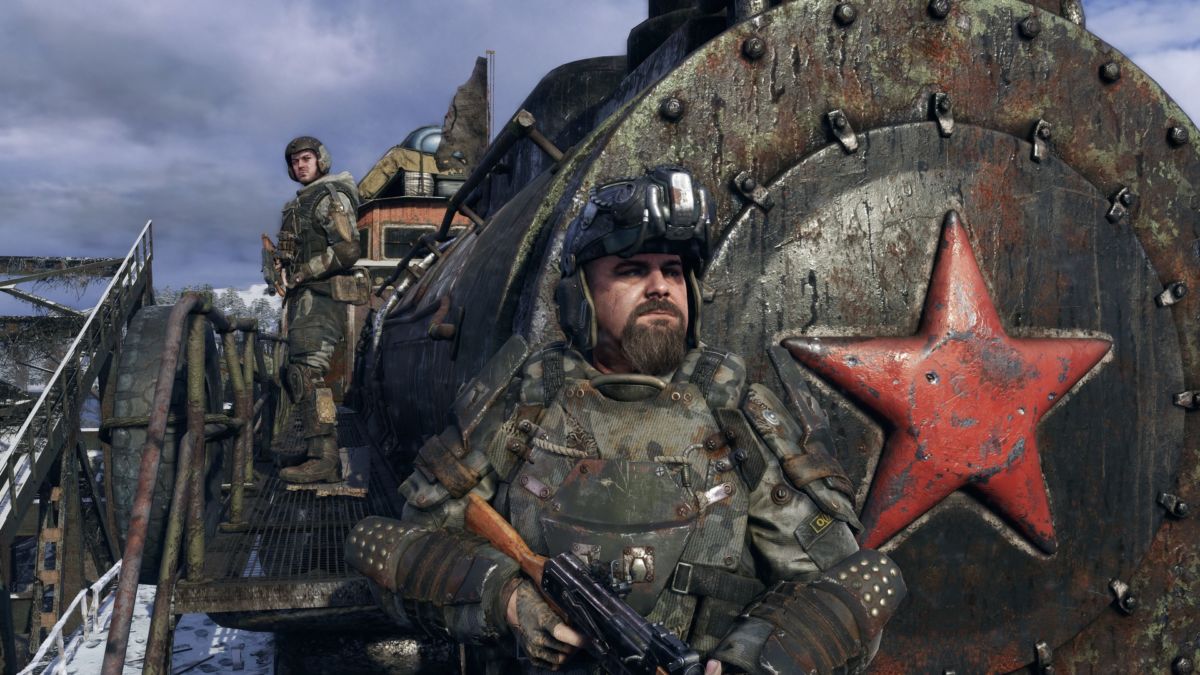 Developer: 4A Games
Publisher: Deep Silver
Metro Exodus might not seem like the traditional pick for a horror game, especially in comparison to the previous games in the series. Metro 2033 and Last Light saw players spending a lot of time in the underground Russian train network following a devastating nuclear apocalypse, with the dark and cramped environments naturally lending themselves better to horror. Meanwhile, Exodus focuses more on the surface world, which doesn't sound as horrific, until you see the giant mutant spiders. That'll terrify you.
Following on from the previous two games in the series, Exodus once again follows Artyom as he boards a train leaving Moscow to explore the rest of Russia. The surface of Moscow was already decimated and mutated by the nuclear devastation, but the world outside of Russia's capital isn't all sunshine and rainbows either.
6. Little Nightmares 2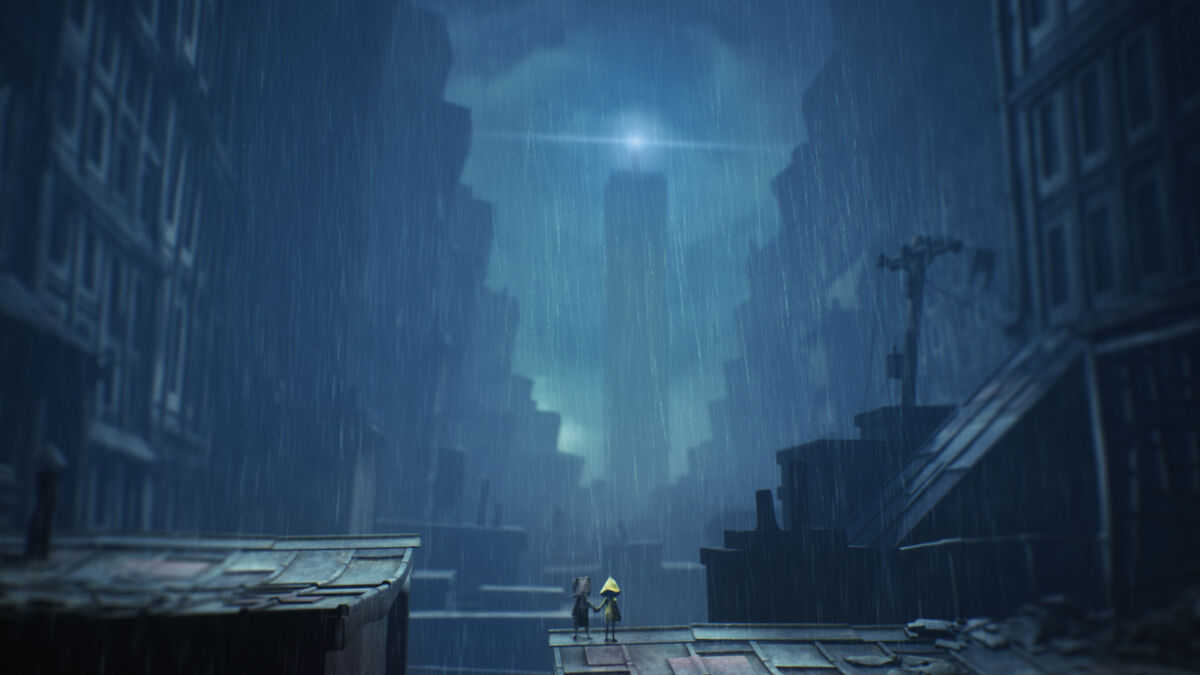 Developer: Tarsier Studio
Publisher: Bandai Namco
Alongside Darq, Little Nightmares 2 is proof that horror doesn't need to be in your face to be scary. With a creepy atmosphere and some weird enemies that wouldn't want to be in the same country as, let alone the same room, you can create a horror game that'll linger long in the player's memory, and Little Nightmares 2 achieves this goal tremendously.
In Little Nightmares 2, you control a new character by the name of Mono, who must work with the protagonist from the previous game, Six, to brave and escape the various horrors they encounter in an attempt to discover the origin of a mysterious signal. Just don't be surprised if you quit the game in fear when the long-necked Teacher enemy appears, because that's just terrifying.
7. State of Decay 2: Juggernaut Edition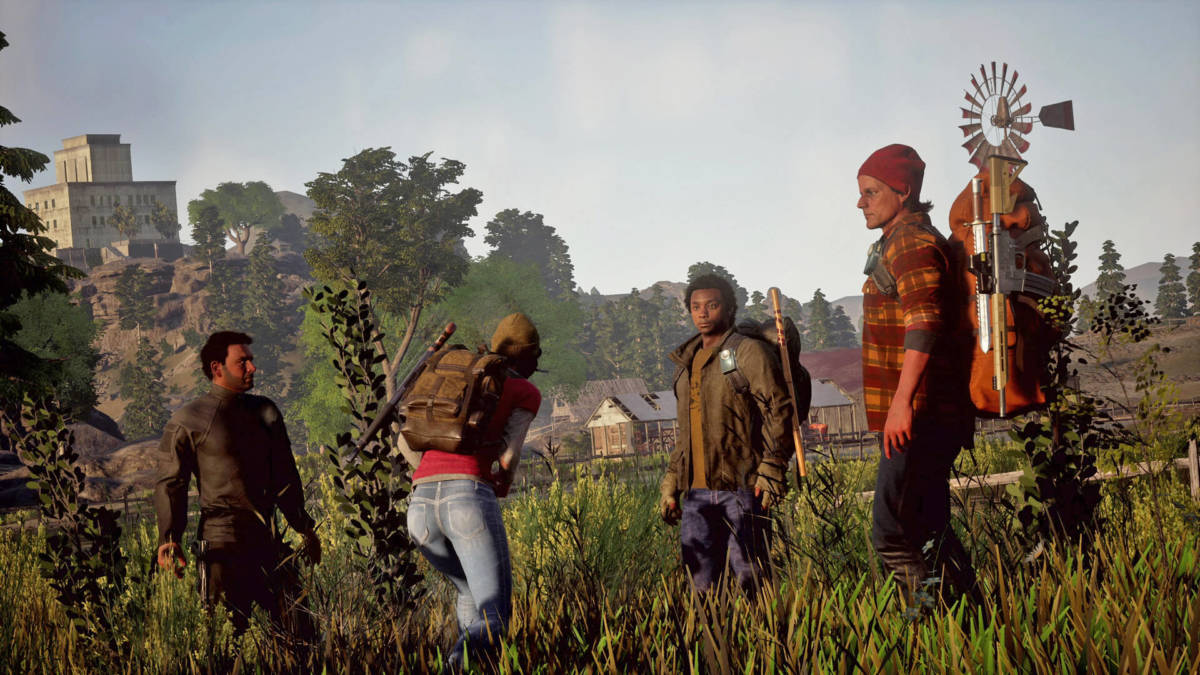 Developer: Undead Labs
Publisher: Xbox Game Studios
While it might not present itself like a traditional horror game, State of Decay 2: Juggernaut Edition can offer scares and tension unlike any other game on this list. Set after a zombie outbreak has decimated America, State of Decay 2 sees players attempting to form their own settlement of survivors and defenses, with support for up to four players in online co-op to boot.
The real horror comes from the game's permadeath, and the fact that all the characters that you can play as in your settlement can easily be overwhelmed and killed by the zombie hordes. One wrong turn and all the equipment, perks and investment you've put into your star zombie survivor will be lost. That, or you'll have to sit and watch as your settlement slowly starves to death due to a lack of resources. Neither of those options sound great.
8. Maid of Sker
Developer: Wales Interactive
Publisher: Wales Interactive
Welsh mythology isn't a well that's visited all too often, so that's why Maid of Sker was such an enticing prospect, adapting the history and folklore surrounding the real-life Sker House and turning it into a truly terrifying experience. Those Quiet Ones might just haunt your dreams.
Set in 1898, you control Thomas Evans, who is summoned to Sker House by Elisabeth Williams, the daughter of the hotel owner. Once Thomas arrives, everything has gone a bit pear-shaped, with the locals morphed into The Quiet Ones, blind hunters who prey on people like Thomas.
9. The Persistence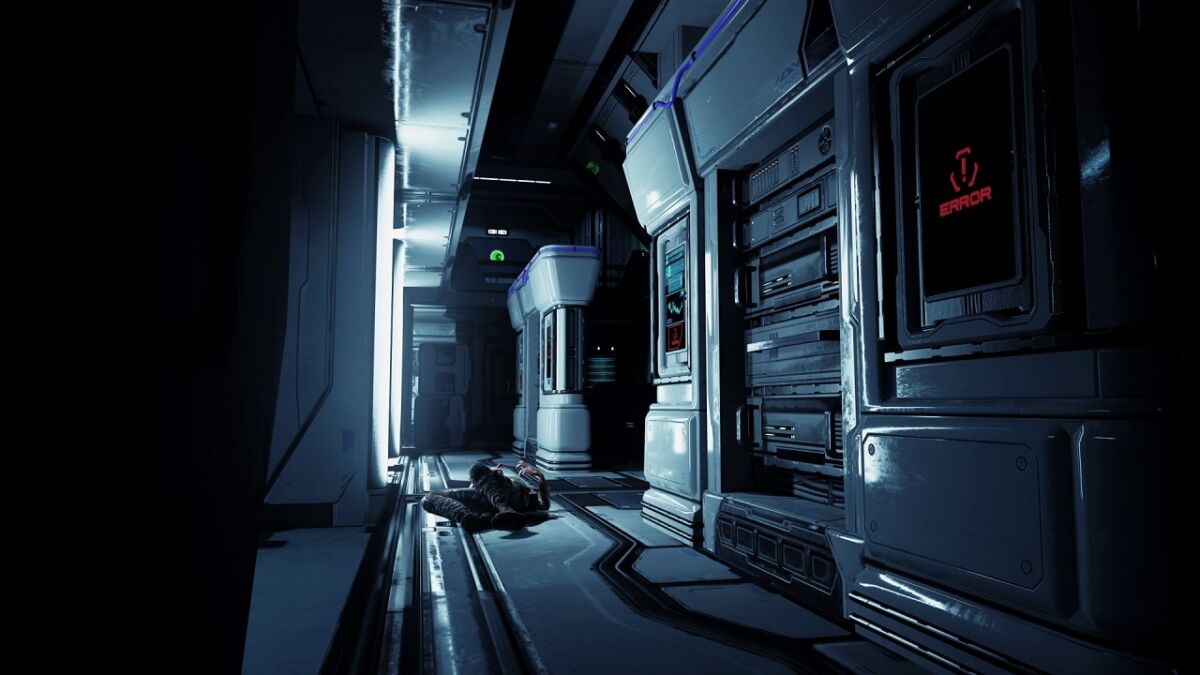 Developer: Firesprite
Publisher: Firesprite
It was a long road for The Persistence Enhanced to reach Xbox Series X | S, but it's finally here and it's one of the best horror offerings that the console has to offer. Originally, The Persistence started life as a PSVR title, but a few years after that initial launch, the sci-fi horror game has found its way to other platforms, with the Enhanced version supporting better lighting, visual and UX enhancements.
Playing as the multiple clones of Zimri Eder, you're stranding on the titular space ship as it's caught in the midst of a black hole. Oh, and the rest of the crew has been mutated into hideous monsters out to get you, and the ship's malfunctioning cloning facilities just won't stop regurgitating them.
10. Resident Evil Village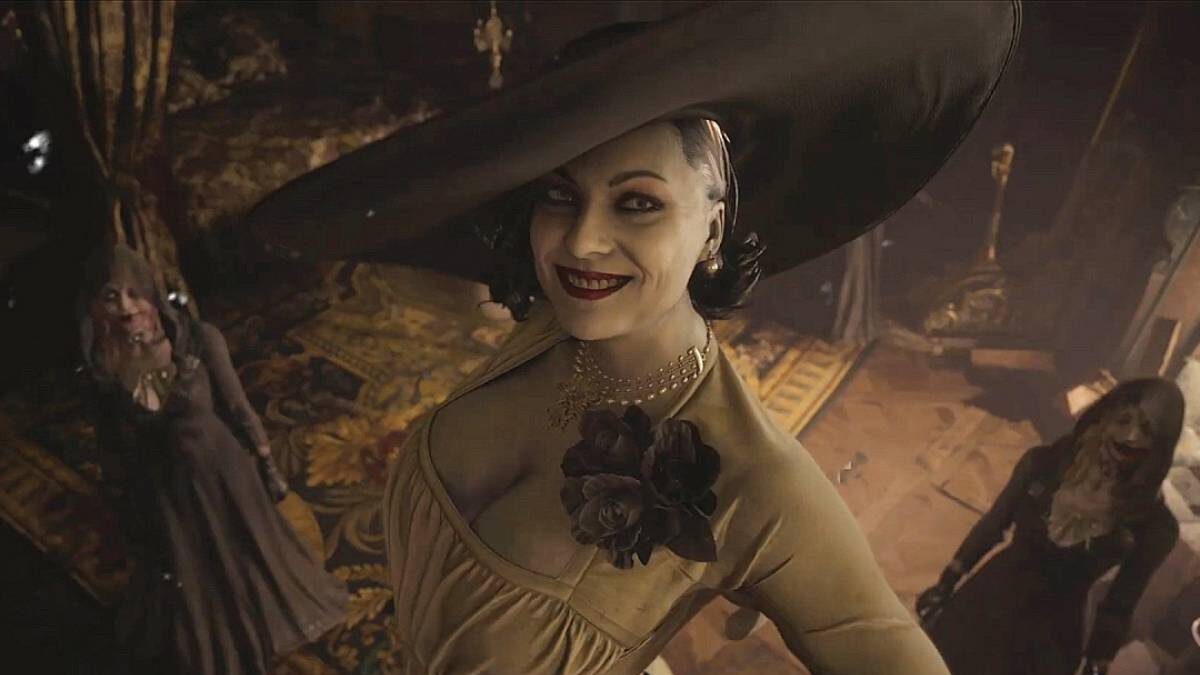 Developer: Capcom
Publisher: Capcom
Arguably one of the best games of 2021, Resident Evil Village is a continuation of the first-person action horror experience introduced in Resident Evil 7. Granted, Resident Evil Village leans a lot more heavily on action than horror, especially in comparison to the previous game, but there's still scares to be had. House Beneviento springs to mind.
Once again stepping into the shoes of Ethan Winters, Resident Evil Village takes place in a small rural part of Europe, where you'll have to contend with Lycans, creepy dolls, vampire women and a cowboy looking dude who really loves machines. There's a lot going on, but those who love their action horror games will find plenty to love here.
READ NEXT: 10 Best PS5 Horror Games
Some of the coverage you find on Cultured Vultures contains affiliate links, which provide us with small commissions based on purchases made from visiting our site. We cover gaming news, movie reviews, wrestling and much more.