Now more than ever, having an abundance of free time isn't a prerequisite for being a gamer. It may seem like everyone's always talking about epic, lore-laden RPGs with 100-hour-long campaigns plus DLC, but there are also plenty of games out there that pack just as much punch with less play time. The best short PS5 games focus on telling concise stories often through captivating environments, creative puzzles, and exploratory gameplay.
The old cliche "less is more" really encompasses the experience of playing a great short game. There's a deep level of satisfaction that comes with beating the game, watching the credits roll, and then knowing you can just as quickly play through it again. Even if you only have a few hours to spare or a free afternoon once in a while, here's a list of the best short PS5 games that you can play from start to finish in a session or two.
The Best PS5 Short Games
10. LoveChoice
Developer: Akaba Studio
Publisher: Akaba Studio
Length: 1 hour
As its title suggests, in LoveChoice you are responsible for making tough choices that affect the outcome of a struggling romantic relationship. The game's three different short stories ("Love Game", "Love Distance", and "Love Detective") give the player a chance to respond to each distinct situation and choose their preferred course of action for the characters.
On the surface, LoveChoice might seem like a simple game, with its cute illustration style and serene soundtrack, but this heartwarming visual novel actually captures the intricacies of a relationship with a great deal of care and depth. At only an hour of gameplay time, LoveChoice is a must-play short PS5 game for anyone who adores visual novels.
9. Maquette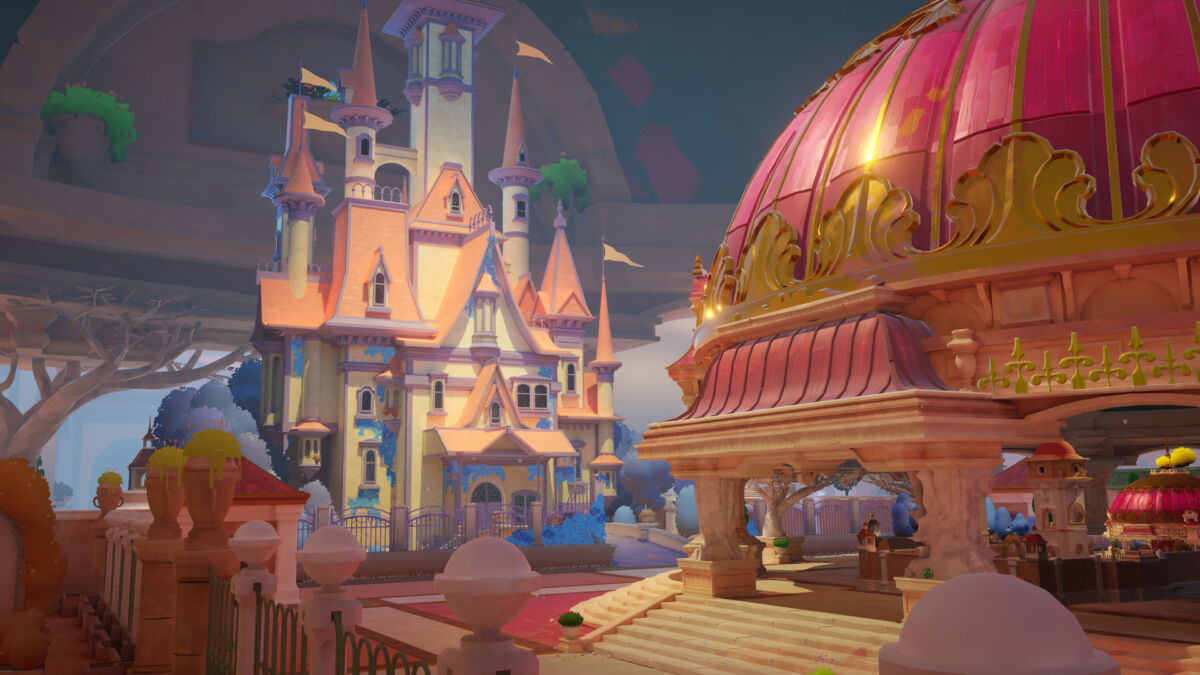 Developer: Graceful Decay
Publisher: Annapurna Interactive
Length: 3-4 hours
The world of Maquette is spellbinding and looks like if M.C. Escher made a video game. As a first-person puzzle adventure game composed of models called "maquettes", these disorienting environments experiment with both perspective and perception. While solving a puzzle, you may suddenly find that you're too small to climb something you could before, like Alice navigating through Wonderland.
Maquette really requires players to think outside the box to solve challenging puzzles and progress through the game's story. It may not be for everyone, but for avid puzzle game fans and those who enjoy a very unique kind of challenge, Maquette is among the best short PS5 games you can play.
8. Dreaming Sarah
Developer: Asteristic Game Studio
Publisher: Ratalaika Games
Length: 2 hours
Another surreal adventure game inspired by the Japanese horror classic Yumi Nikki, Dreaming Sarah is a platformer where you play as a young girl trying to wake herself from an accident-induced coma. During Sarah's adventure, she explores many interesting areas, meets strange characters, and solves puzzles to collect items that will help her on her quest to finally wake up.
Dreaming Sarah's puzzles require a decent amount of brainpower and often creative solutions, while the music brings it all together in a dreamlike soundtrack. Taking less than three hours to complete, Dreaming Sarah is a charming platformer with a quirky, sentimental story that's easy to finish in a single session.
7. DARQ
Developer: Unfold Games
Publisher: Feardemic
Length: 2-3 hours
If Dreaming Sarah intrigues you but you're looking for something darker, DARQ is a puzzle platformer set in a lucid nightmare. Fans of Limbo and Inside will find an indie horror gem in DARQ, where you play as a defenseless boy stuck in a nightmare world as monstrous creatures haunt his footsteps. The boy comes to the realization that he cannot easily wake himself from the dream and learns to manipulate his surroundings in an attempt to simply survive to the end.
What makes DARQ stand out among the best short PS5 games is its bleakly black-and-white atmosphere coupled with the masterfully-crafted sound effects. At around three hours, DARQ is the perfect choice for some late-night horror fun, and the PS5 version also includes all DLC to keep the creepiness going into the early hours.
6. TOEM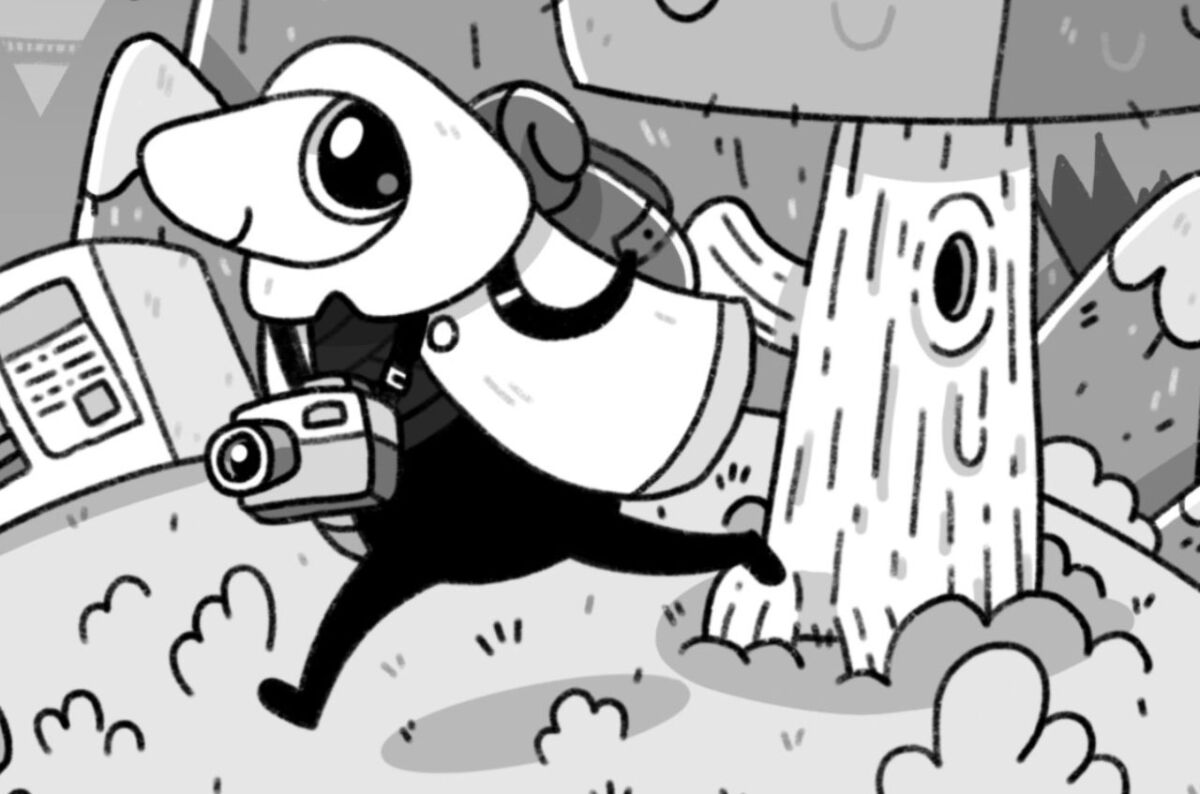 Developer: Something We Made
Publisher: Something We Made
Length: 3-4 hours
Photography adventure game TOEM has a lot of the delightfully low-key charm of Chicory: A Colorful Tale, as you explore a hand-drawn world and use your talents to help its quirky inhabitants. You play as a photographer, and the often-neglected "photo mode" of any other video game is now your mainstay as you set out on a mission to climb a nearby mountain and photograph something called the "toem".
Although TOEM is such a pleasant experience that it's easy to want more, the fact that no part of the game seems overplayed or stale makes its length feel just right. In terms of the best short PS5 games, TOEM is a top choice for a wholesome, feel-good game that will leave you blissfully appreciative of the little things.
5. Astro's Playroom
Developer: Japan Studio's Team Asobi
Publisher: Sony Interactive Entertainment
Length: 3-4 hours
Searching for the best short PS5 game that's also free? Astro's Playroom is the one. Coming pre-installed on the PS5, Astro's Playroom was designed to give a hands-on introduction to its exciting new DualSense features while also celebrating the PlayStation legacy.
A sequel to the PSVR hit, Astro Bot Rescue Mission, Astro's Playroom features the same curious, blue-eyed robot exploring a futuristic 3D platforming world. The game is also brimming with references to well-known PlayStation-exclusive games, including NPC bots dressed as famous characters like Kratos or Dante.
With virtually no load times and beautifully smooth platforming gameplay, Astro's Playroom is an excellent example of how to get players excited about the future of a gaming brand and console. PlayStation didn't have to go this hard on their tech demo, but we're really glad they did — especially thanks to its easy Platinum.
4. I Am Dead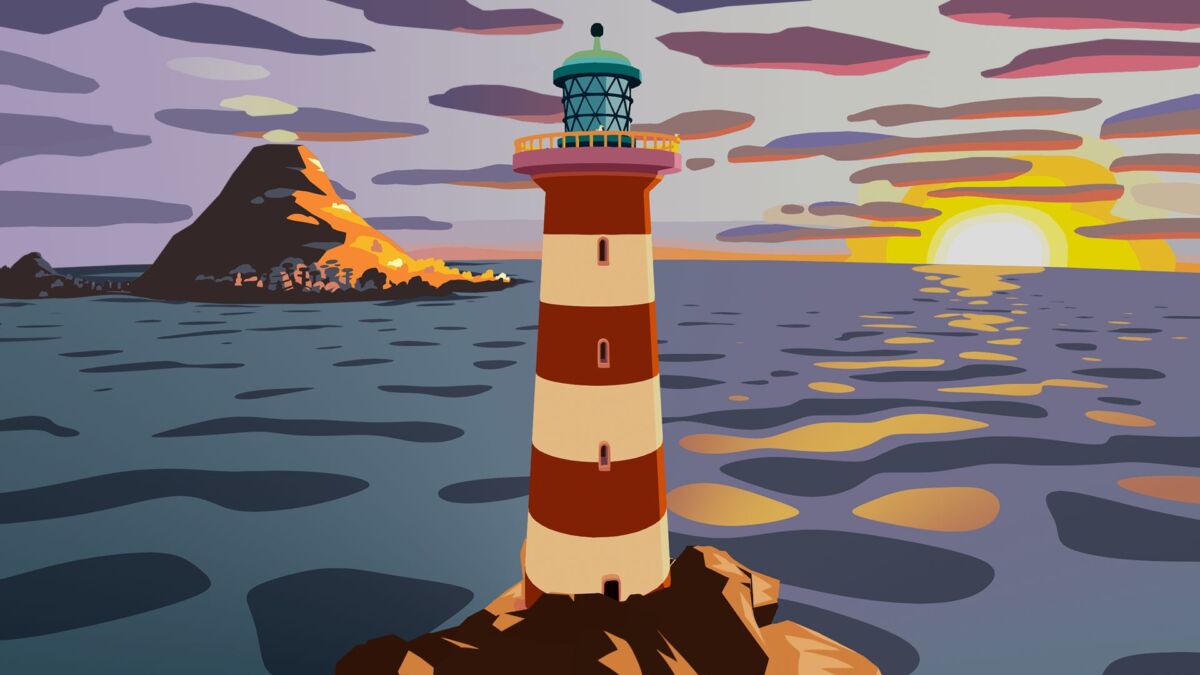 Developer: Hollow Ponds
Publisher: Annapurna Interactive
Length: 3-4 hours
I Am Dead is a laid-back game that gives an extraordinary look into the small seaside town of Shelmerston, through the eyes of a recently deceased resident, Morris Lupton. When the ghost of Morris' dog tells him that a nearby volcano is about to erupt, Morris embarks on a journey to uncover the town's secrets and find a way to save his former neighbors. I Am Dead uses a "slicing" mechanic to allow you to look deeper into an object or a person's mind, beyond what the living could see, to discover more about the story.
There are many reasons to love this game, and the genuine charm of Morris' character is one of the biggest. Over the four-hour play time, Morris is your clueless but beloved narrator who really makes the game what it is in the end, a delightful, meandering journey with a lot of heart.
3. The Darkside Detective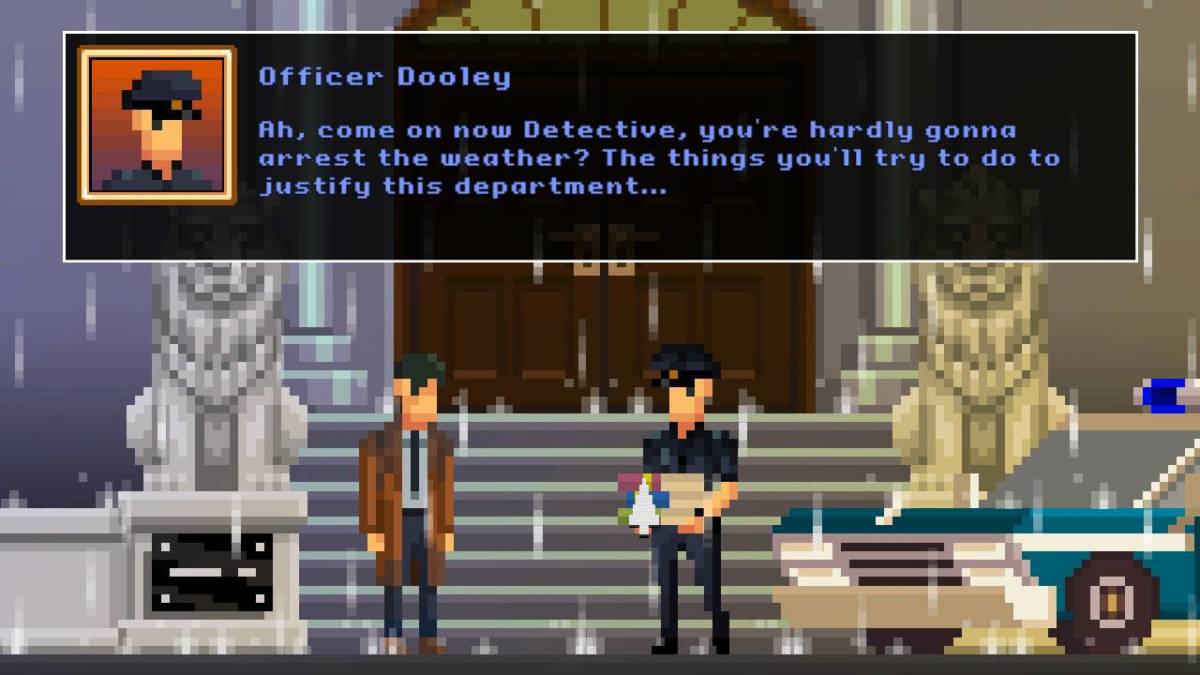 Developer: Spooky Doorway
Publisher: Akupara Games
Length: 4-5 hours
The Darkside Detective is a point-and-click adventure set in the fictional town of Twin Lakes, which has a reputation for supernatural activity. Titular character, Detective Francis McQueen, heads up the underfunded Darkside Division of the Twin Lakes Police Department along with his partner, Detective Dooley. Together, McQueen and Dooley investigate cases that can't be simply explained or reasoned.
With a satirical slant on its subject matter, The Darkside Detective is one part horror, one part sci-fi, and one part buddy cop movie. The game's nine cases are named after puns that suggest the hilariously bizarre nature of its mysteries, such as "Disorient Express" or "Loch Mess".
Even though it only takes about five hours to finish, time seems to fly by while playing The Darkside Detective. As one of the wittiest and most rewarding point-and-click adventures out there, it absolutely deserves a spot on the best short PS5 games.
2. Little Nightmares II
Developer: Tarsier Studios
Publisher: Bandai Namco Entertainment
Length: 5-6 hours
Horror puzzle-platformer and prequel to Little Nightmares, Little Nightmares II packs just as much atmospheric tension and teeth-clenching dread as the original. This is due in part to the fact that Little Nightmares II looks and sounds significantly sharper than its predecessor in the PS5's Enhanced Edition of the game.
This time around, you play as Mono, an appropriately-named protagonist clad only in faded brown, a stark contrast from the bright-yellow-raincoat wearing Six of the first game. When these two team up in Little Nightmares II, the teamwork gameplay mechanics are some of the best in the series, each bringing their own strengths to puzzle-solving and combat.
Little Nightmares II is among the most thrilling and unnerving horror games available on the PS5. The fact that it takes less than six hours to beat the main story solidifies it as a top choice for the best short PS5 games to play in a single night.
1. Call of the Sea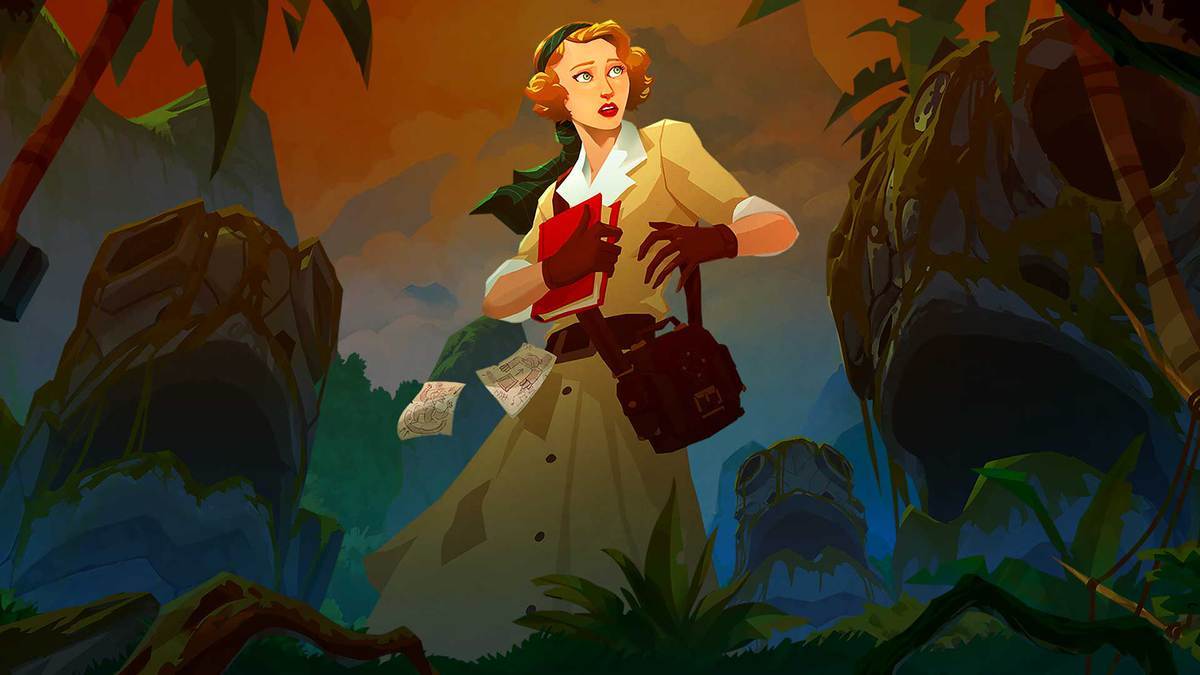 Developer: Out of the Blue
Publisher: Raw Fury
Length: 6 hours
The narrative-based puzzle adventure Call of the Sea is so much more than just another H.P. Lovecraft-inspired title. Developer Out of the Blue said, of the game's story, that unlike many other Lovecraftian video games, "Call of the Sea isn't a descent into madness but a rise to sanity".
The game begins in 1934 with the main character, Norah, stumbling upon a beautiful, uninhabited island on her quest to find her missing husband in the most remote corners of the South Pacific. Suddenly, Norah finds herself thrust into the mystery of uncovering the island's lost civilization. Along the way she begins a journey of self-discovery and setting the record straight on what really happened to her husband.
Coming in at six hours total playtime, it may be the longest of the short games, but Call of the Sea is a must-play for puzzle game aficionados and fans of Firewatch or The Witness. With its intuitive puzzles relying on true deduction rather than guess-work, Call of the Sea satisfies your inner explorer and puzzle-solver in a way that few other games can.
READ NEXT: The Best PS5 Story Games You Should Play
Some of the coverage you find on Cultured Vultures contains affiliate links, which provide us with small commissions based on purchases made from visiting our site. We cover gaming news, movie reviews, wrestling and much more.