Looking for some games to enjoy with that special someone? Then look no further. The PS4 has plenty of titles that anyone can enjoy, especially if you're looking to spend some quality time with your better half. So we've compiled a list of some of the best games that require teamwork, cooperation, and communication — you know, like in a relationship.
But for those who are looking for a more casual experience, we've also included plenty of games that are just plain fun. So get ready to put your relationship to the test with 15 of the best PS4 games for couples. But just make sure you don't start with some of the more challenging titles on the first date.
Thanks to backwards compatibility, these couples games on PlayStation 4 will also work on PlayStation 5.
THE BEST GAMES FOR COUPLES ON PS4: Lego Marvel's Avengers | Keep Talking and Nobody Explodes | Gang Beasts | Don't Starve Together | Until Dawn | Catherine: Full Body | Lovers in a Dangerous Spacetime | Overcooked 2 | Castle Crashers | Stardew Valley | A Way Out | Cuphead | Borderlands 3 | Rock Band 4 | Minecraft
15. Lego Marvel's Avengers
Developer: Steel Crate Games
Publisher: Warner Bros. Interactive Entertainment
With the Marvel franchise dominating the box office over the last decade, who wouldn't want to play as Earth's mightiest heroes in Lego Marvel's Avengers? The Lego games are known for their charming tone while also incorporating elements from licensed properties, like Star Wars and Indiana Jones.
In Lego Marvel's Avengers, you'll be able to choose from a variety of your favorite superheroes and villains, all with their own unique powers and abilities, as you and your partner go through a series of fun, action-packed levels in order to save the world.
The game also allows players to freely roam the streets of New York City and other recognizable areas within the Marvel universe.
14. Keep Talking and Nobody Explodes
Developer: Steel Crate Games
Publisher: Steel Crate Games
With the title alone, you should already have an idea of what you can expect from this game. Keep Talking and Nobody Explodes is sure to test any relationship as players try to stop a bomb from going off.
One player will be wearing a VR headset as they appear in a room with the bomb, while the other player will give instructions on how to disarm it. Players will have to act quickly as they explain the instructions so that everything goes as smoothly as possible, which is easier said than done.
13. Gang Beasts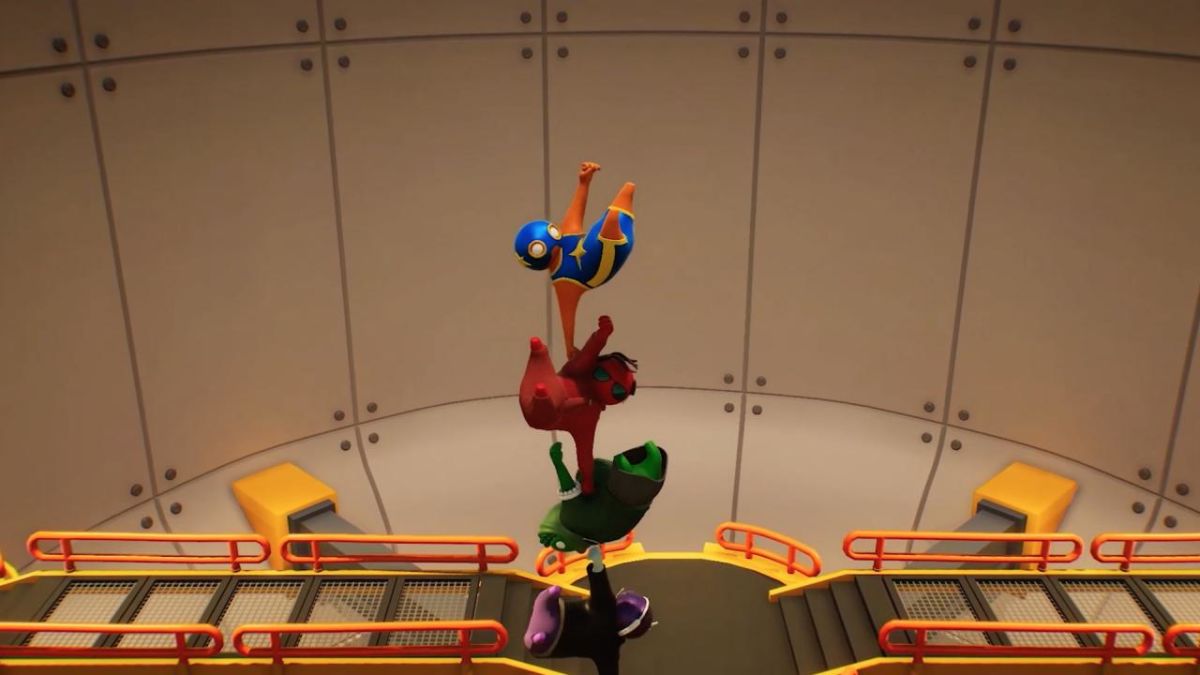 Developer: Boneloaf, Coatsink
Publisher: Boneloaf
Gang Beasts is sure to leave players in stitches as they battle it out in this absurd fighting game where physics and controls are bound to betray them on more than one occasion.
The main objective is to defeat the opposing players by grabbing, hitting, and throwing them out of the main platforms — or, if you want, can just push them into an incinerator.
A player can also be knocked out and left temporarily unconscious, which makes for a hilarious visual. So if you're looking to share some laughs with that special someone, then you can't really go wrong with Gang Beasts.
12. Don't Starve Together
Developer: Klei Entertainment
Publisher: Klei Entertainment
Ever wonder if you and your partner would be able to survive in a dire situation? Well, Don't Starve Together aims to answer those questions by placing 2 players in a perilous wilderness setting where they must scavenge for resources in order to make it out alive.
This expansion of the original game, Don't Starve, features new content, such as brand new challenges, seasons, and even more fearsome creatures. With death around every corner, players will have to be cautious as they interact with the environment.
If they manage to get their hands on the right materials, they'll be able to craft new items that'll help them escape from this strange land.
11. Until Dawn
Developer: Supermassive Games
Publisher: SIE
Why watch a scary movie when you can actually be a part of one?
Until Dawn offers the familiar jump scares and cliches found in countless slasher flicks. The game centers around a group of friends as they party in a cabin in the woods (what could possibly go wrong?).
The story actually changes depending on which actions you choose to take, and characters that die throughout the game actually stay dead, which adds to the overall replay value.
So if you're looking for something both you and your partner can play on a rainy day, then cuddle up as you try to survive the horrors of Until Dawn.
10. Catherine: Full Body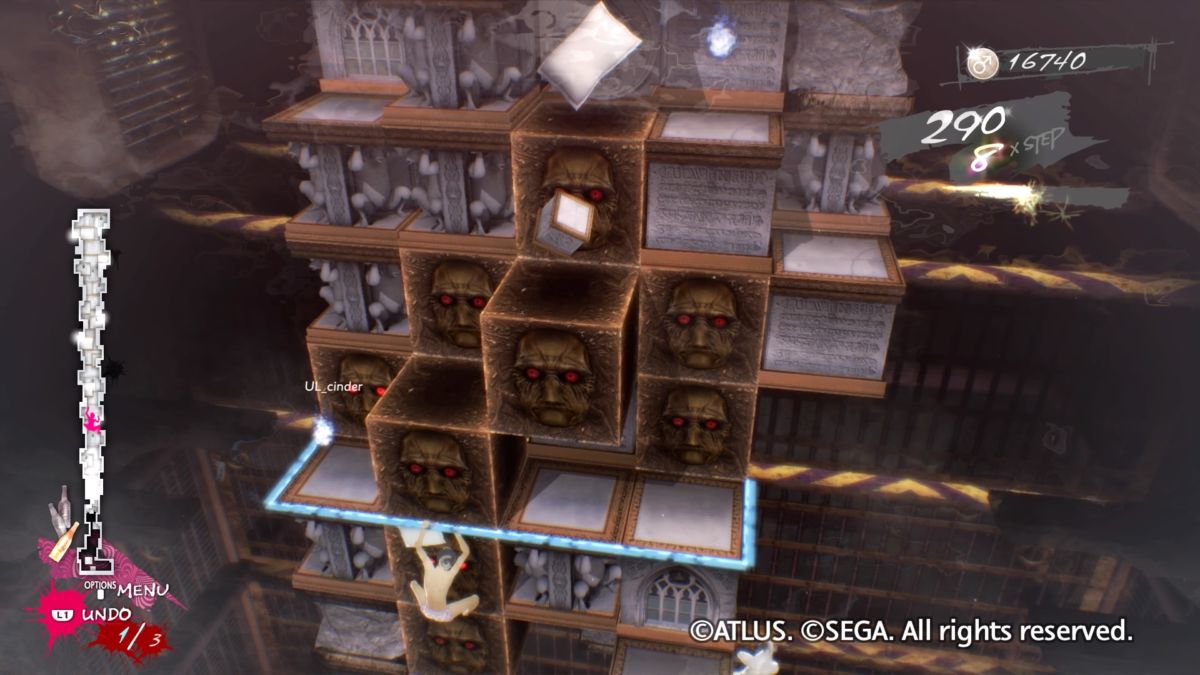 Developer: Asteroid Base
Publisher: Asteroid Base
Catherine: Full Body's story is sure to spark some interesting conversations between you and your partner. The game follows a 32-year-old man named Vincent as he tries to get a hold of his love life after waking up in bed with a mysterious woman.
As the game goes along, you'll face a series of increasingly challenging obstacles in the form of block-based puzzles. These sections take place in Vincent's nightmares, where his fears and anxieties take the form of terrifying creatures.
Originally released back in 2011, this enhanced version of the game features brand new game modes, several new endings, and a new character added to the main story. Plus the multiplayer is pretty sweet as well.
9. Lovers in a Dangerous Spacetime
Developer: Asteroid Base
Publisher: Asteroid Base
What's more romantic than traveling through the stars together? Unfortunately, though, you won't be able to appreciate the view since you'll be too busy fighting against the forces of anti-love as they try to bring down your ship.
In Lovers in a Dangerous Spacetime, players will have to work together like a well-oiled machine as they change between different roles in order to keep the ship safe from the dangers of space. Each station on the ship has its own unique function, such as weapons, shields, and engines — and they can even be upgraded to gain different effects.
So you'll have to coordinate with one another to decide which position should be assigned to each player depending on what the situation calls for. Sounds simple enough, right?
8. Overcooked 2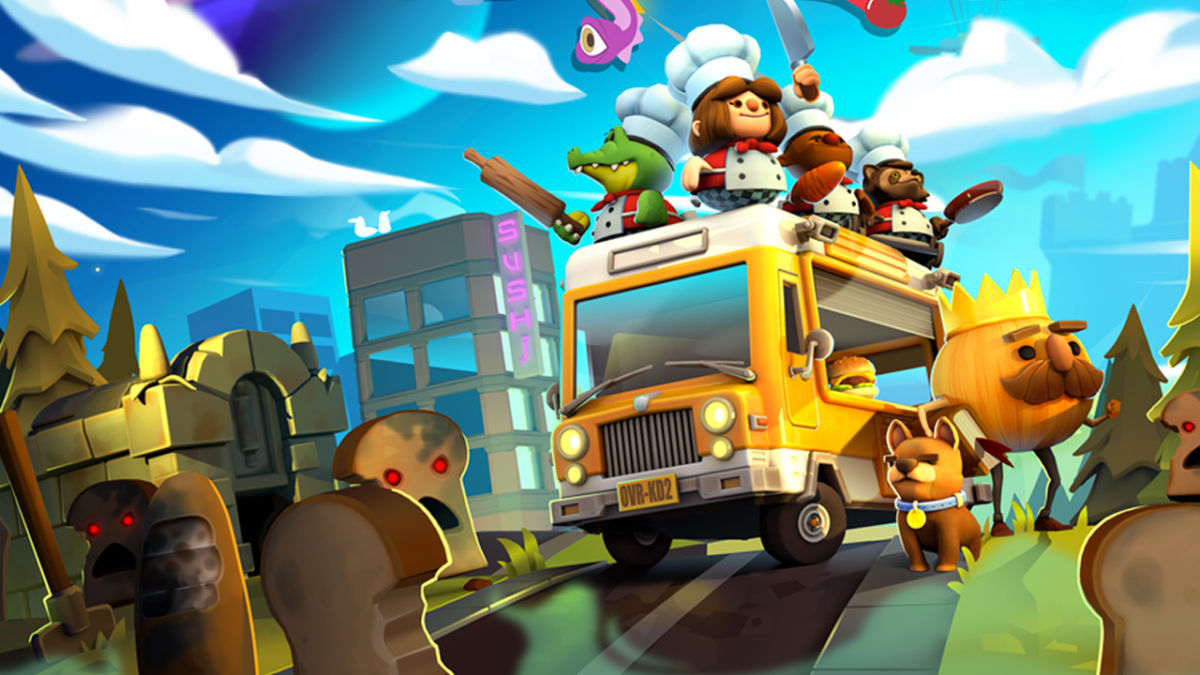 Developer: Ghost Town Games
Publisher: Team17
In Overcooked 2, players are tasked with preparing a number of increasingly elaborate orders before they get overwhelmed. It's a pretty stressful experience but that's also what makes it so much fun.
Things are sure to get frantic with the sheer number of orders that'll have you bumping into each other from time. The game also allows players to work together by throwing ingredients to each other as they avoid obstacles and make their way around the kitchen.
The fast-paced environment and manic gameplay might have players yelling at each other for a while, but that's just part of the stress that comes with running a restaurant.
7. Castle Crashers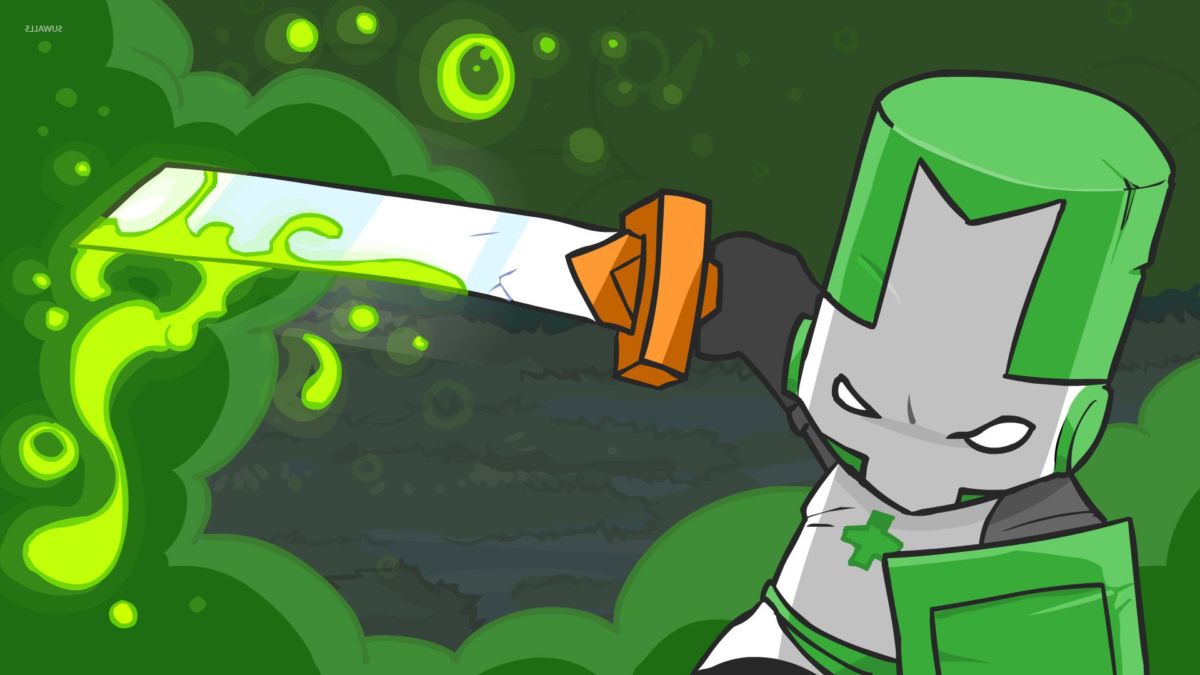 Developer: The Behemoth
Publisher: The Behemoth
Channeling the same magic found in classic arcade beat 'em ups, Castle Crashers features a fantastic co-op experience that's hard to not get completely invested in.
While you and your partner battle through hordes of enemies, your characters will level up and unlock new abilities as the game progresses. The charming sense of humor and vibrant, cartoon-like art style make for an enjoyable experience that's sure to keep both of you engaged throughout the entire journey.
If you're looking for a great beat 'em up akin to those childhood classics that any player can enjoy, then Castle Crashers is just what you're looking for.
6. Stardew Valley
Developer: ConcernedApe
Publisher: ConcernedApe
Few games are able to provide the same calm and soothing experience that can be found in Stardew Valley. While the game doesn't feature a split-screen co-op mode, you and your partner will be able to play from separate consoles to work on improving your farms.
The way to do this, of course, is to perform a number of different tasks, like planting seeds, watering crops, and fighting off monsters in the mines. It helps when you have some extra hands available since it lets you divide these tasks in a more efficient manner as the seasons go by.
It's also a good test to see how well any couple can work together in a semi-domestic setting. And, who knows, you might even consider moving to the countryside as well.
5. A Way Out
Developer: Hazelight
Publisher: EA
Featuring one of the most memorable co-op experiences in recent memory, A Way Out follows two prisoners, Leo and Vincent, who have to work together to make their escape.
This requires them to sneak their way around the prison and retrieve the right tools. Both characters alternate between different tasks in order to help each other out, like causing a distraction so that the other player can advance to an unauthorized area.
It's a brilliant concept that requires both players to be on the same page while also providing an engaging narrative that'll keep players enthralled from beginning to end.
4. Cuphead
Developer: Studio MDHR
Publisher: Studio MDHR
If both you and your partner are fans of classic animation (and let's be honest, who isn't?), then you're in for a treat. Cuphead perfectly captures the old-school aesthetic of a 1930s cartoon with its beautiful hand-drawn visuals and infectious jazz soundtrack.
Players will take control of the titular Cuphead and his brother Mugman as they battle against a series of insanely difficult boss fights and platformer levels. Players are also able to revive fallen partners by parrying over their floating ghosts before they're out of sight.
Cuphead is a fantastic platformer that's made all the more enjoyable with the company of that special someone, and it's reassuring to know that someone has your back when the going gets tough.
3. Borderlands 3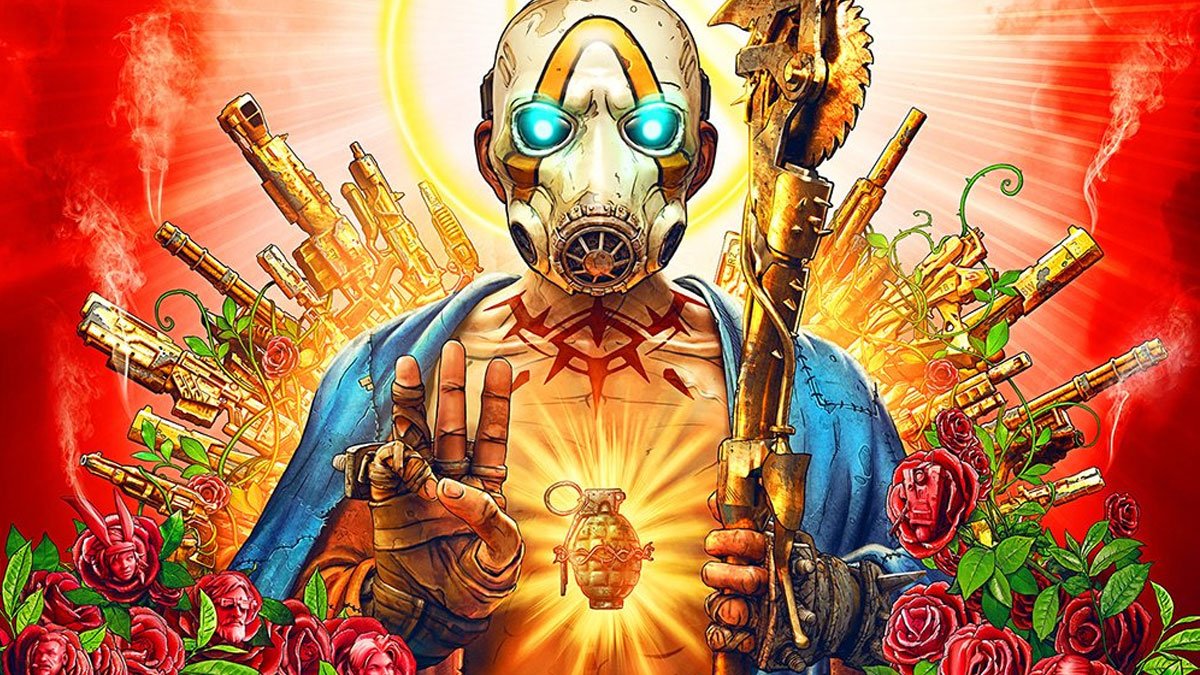 Developer: Gearbox Software
Publisher: 2K Games
While Borderlands 3 can be played solo, it's much more fun to have some company as you face off against hordes of enemies  —  especially when you're accompanied by that special someone.
With four character classes to choose from, all with their own unique powers and abilities, players will travel through different worlds, find tons of loot, and upgrade their skill trees as they try to take down a pair of ruthless cult leaders. The game also features split-screen co-op, so you shouldn't worry about needing an extra console.
Players have been waiting for years for the third entry in the main series, and Borderlands 3 did not disappoint.
2. Rock Band 4
Developer: Harmonix
Publisher: Harmonix
What better way to spend time together than to start a band and play some tunes?
Live out your rockstar fantasies as you rock out to a variety of songs with the use of instrument-based controllers that simulate drums, guitars, bass, and vocals in Rock Band 4. The game features a collection of songs that are varied and eclectic enough to connect with any player's sensibilities.
Rock Band 4 also allows players to play previously-purchased songs from the older iterations of the series. So if you're you're after an insanely fun game that'll immediately liven things up, then Rock Band 4 is sure to keep you jamming till the wee hours of the night.
1. Minecraft
Developer: Mojang/4J Studios
Publisher: Microsoft
There's a reason why Minecraft is the best-selling video game of all time. With a huge sandbox to explore and plenty of materials to harvest, Minecraft gives players a unique sense of freedom as they build their own world.
The game features a survival mode that requires players to stay alive as they search for materials to craft items, hunt for food, and maintain their health. There's also a creative mode that gives players access to every item in the game and allows them to spend their time creating anything they want. In this mode, players are also able to fly around wherever they please, and their characters are also impervious to damage.
The game even includes a split-screen mode for local co-op, so get an extra controller and prepare to get lost in the imaginative world of Minecraft.
READ NEXT: New PS5 Games of 2021: All The Release Dates