It's hard to believe it's been 16 years since Netflix released their streaming platform, and 11 years since they started having original content. Even with the insane plethora of streaming services currently available, Netflix remains one of the biggest services out there. With so many original films to their name, it can be hard to find the ones worth watching.
Luckily, we've compiled the best the service has to offer in terms of original animated titles. With so many movies varying from being about dragons to haunted houses to shapeshifters to sheep, Netflix has quite an impressive animation library.
10. My Father's Dragon (2022)
Director: Nora Twomey
Cartoon Saloon can do no wrong. The same animation studio that made The Secret of Kells and Song of the Sea, My Father's Dragon is another visually dazzling film from them, boasting luscious colors and eye-catching 2D animation.
It's not just the animation, though — My Father's Dragon is a sweet tale of family and friendship, one that'll warm your heart and bring tears to your eyes. The movie follows a young boy named Elmer who runs away and finds a mysterious island with a dragon in need of rescue. It's further elevated by fantastic music by Jeff and Mychael Danna, as the score really brings a sense of childlike wonder and adventure to many of the film's pivotal scenes.
9. The House (2022)
Directors: Emma de Swaef, Marc James Roels, Niki Lindroth von Bahr, & Paloma Baeza
Horror anthology movies are always something of a hit or miss, but The House is thankfully one of the more consistent ones. Following three stories set in different eras all taking place in the same house, each story is spooky and strange in its own way and even if you might not love every one, you're sure to love the alluring atmosphere and stunning stop-motion animation.
The first segment feels the most like a traditional horror story, as the creepy visuals and somber tone match its haunted house story perfectly. The second goes in the most unexpected of directions and is the most worth watching if you're looking for uniqueness. The third is mesmerizing in its magic realism and a terrific way to end the experience.
8. A Shaun the Sheep Movie: Farmageddon (2019)
Directors: Richard Phelan & Will Becher
A worthy sequel to the beloved 2015 film Shaun the Sheep Movie, A Shaun the Sheep Movie: Farmageddon is charming, hilarious, and fantastically animated — and the best part is that they manage to do all that dialogue-free. The film follows a sheep named Shaun and his friends as they help a lost extraterrestrial find their way home.
While it's not quite as genius as its predecessor, it still impresses with its clever humor, wholesome storytelling, and likable characters. There's just something about the Shaun the Sheep films that make them near impossible to dislike, so much so that the first film boasts a 99% rating on Rotten Tomatoes and the sequel a 96%. Anyone looking for knee-slapping good time is sure to find it with this franchise.
Note: Only a Netflix Original in the US, Canada, and Latin America
7. The Sea Beast (2022)
Director: Chris Williams
There is so much to admire about The Sea Beast that even if some of its elements feel familiar, the experience as a whole is still an exciting and compelling journey. The movie follows Jacob, a legendary sea monster hunter who goes on a voyage with a young girl named Maisie, an unexpected ally who stows away on his ship.
From its gorgeous animation to its thrilling action to its interesting characters, The Sea Beast is a fun and immersive action-adventure film that really knows how to double down on its action and adventure. Sure, it's predictable, but this film proves storytelling is key with its high energy and playful spirit keeping you hooked all throughout. What a vibrant time this is.
6. Apollo 10 1⁄2: A Space Age Childhood (2022)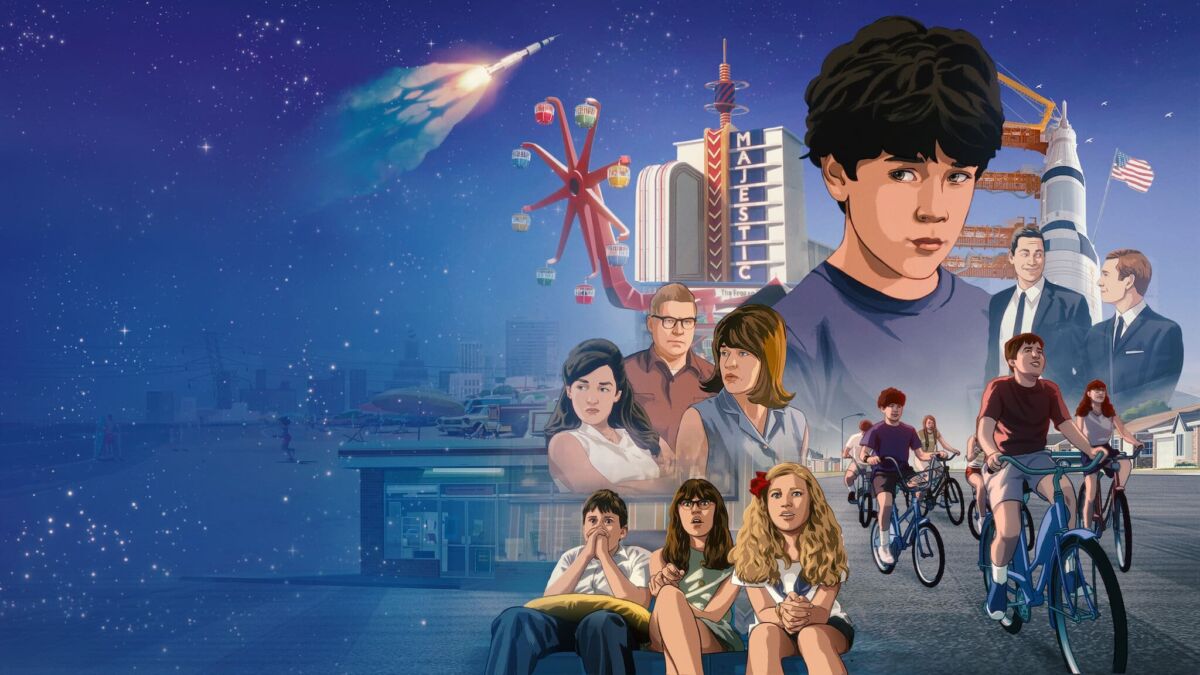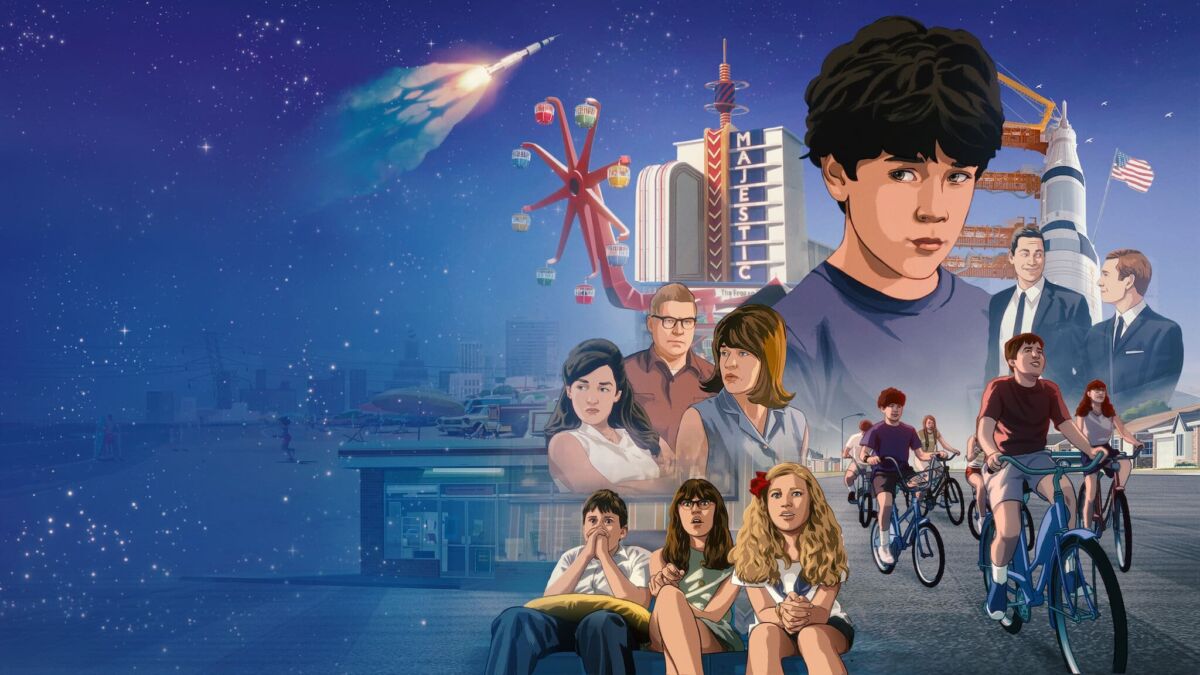 Director: Richard Linklater
From the director of films like Boyhood, the Before trilogy, and Everybody Wants Some, you can always trust Linklater to tell nostalgic stories in a moving and personal way. Apollo 10 ½: A Space Age Childhood tells the story of the first moon landing from two different perspectives: the mission control and astronaut perspective and the perspective of a 10-year-old boy in Houston.
This really is quite the heartwarming film and there's something very immersive and comforting about its unhurried nature. It's thoughtful and sincere, with the different story elements woven together with Linklater's steady and confident hand. This may be about the grand adventure to the moon, but this film finds beauty in the mundane and fleeting nature of childhood and growing up.
5. I Lost My Body (2019)
Director: Jérémy Clapin
To illustrate just how bizarre I Lost My Body is, all I have to tell you is: A severed hand escapes a dissection lab and goes on an endeavor to find its body again. Yes, it's a premise that's proudly out there, with a title that starts to make a lot more sense once you know what the film's about.
It's a strange and unique story, one that some viewers might find off-putting. However, if you're in for the ride, you'll be rewarded with an utterly beautiful — both visually and narratively — experience, one that'll surprise you with how emotionally invested you'll become. Elevated by an incredible score and a fantastic voice cast, I Lost My Body is one of Netflix's most ambitious titles.
4. The Mitchells vs. the Machines (2021)
Director: Mike Rianda
Following a family on a road trip whose plans get interrupted when the world's electronic devices suddenly become alive and stage an uprising, The Mitchells vs. The Machines almost feels worth watching just for the voice cast alone. Boasting an ensemble cast of Abbi Jacobson, Danny McBride, Maya Rudolph, Michael Rianda, Eric André, and Olivia Colman, there isn't a single mediocre performance in this film.
Not just that, but the movie is fantastically busy and doesn't waste a single minute of its runtime. It's the kind of vivacious adventure that never gets boring and makes you want to watch the film over and over again. Overflowing with charm, cleverness, and heart, The Mitchells vs. The Machines is nothing short of a wild ride.
3. Nimona (2023)
Directors: Nick Bruno & Troy Quane
We're only halfway through the year, but Nimona is sure to end up one of the best animated films of the year, as well as one of the best comedies. Based on the graphic novel by ND Stevenson, the movie tells the story of a shapeshifter named Nimona who helps a knight named Ballister Boldheart prove his innocence after being framed for a crime he didn't commit.
Gleefully frenetic and playful in style, the film is filled with solid humor, terrific action, and superb animation. Best of all, Nimona's characters (especially the title one) are so much fun to spend time with, you'll immediately want to rewatch the film in order to spend time with them again. When it comes to 2023 animated films, this is one you shouldn't miss.
2. Guillermo del Toro's Pinocchio (2022)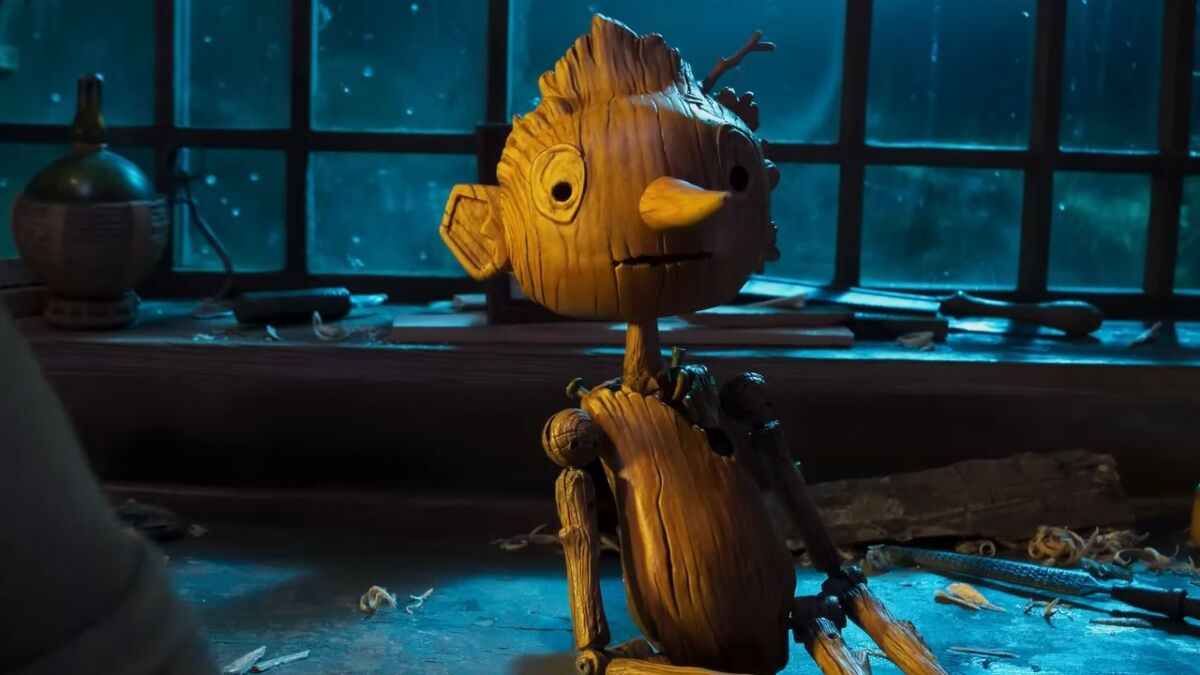 Directors: Guillermo del Toro & Mark Gustafson
2022 was a seriously good year for Netflix in terms of animated films, as five entries on this list are from that year alone. It was also the same year three different Pinocchio films decided to debut, and Guillermo del Toro's Pinocchio is easily the best one. For some people, it might even be better than the 1940 Disney film.
The film is delightfully dark and gothic, but also finds a way to be life-affirming and filled with heart, as you'd expect from a brilliant craftsman like del Toro. It's no wonder why it won Best Animated Feature Film at the 95th Academy Awards, beating titles like Turning Red and Puss in Boots: The Last Wish. No matter how familiar you are with the Pinocchio story, this version is well worth the watch.
1. Klaus (2019)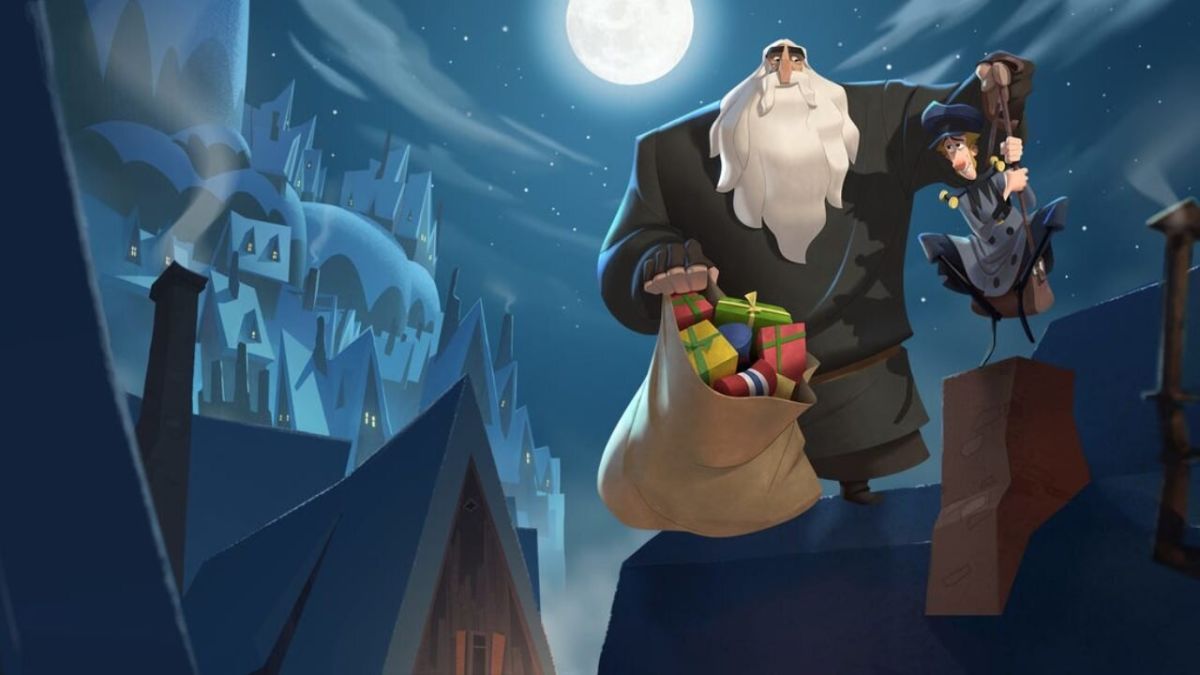 Director: Sergio Pablos
You probably already knew Klaus was going to be #1 on this list as the film was a gigantic hit during its release, as well as a critical darling. The film follows a postman named Jesper who is sent to a small village named Smeerensburg and meets a mysterious carpenter named Klaus who lives alone in a cabin full of handmade toys.
Klaus is not only the best Netflix original animated film, it's also one of the best Christmas films out there. Without a doubt, this movie has become a holiday favorite for many families since its release, as it's brilliantly animated, frequently funny, and delightfully wholesome in a way that feels like Christmas. If you haven't seen it yet, Klaus is an absolute must-watch during December. When you do, don't be surprised if it ends up becoming a traditional watch for your home.
READ NEXT: 10 2000s Animated Movies You Probably Forgot About
Some of the coverage you find on Cultured Vultures contains affiliate links, which provide us with small commissions based on purchases made from visiting our site. We cover gaming news, movie reviews, wrestling and much more.