A wooden boy desires to learn what it truly means to be alive, and his journey is an opportunity for us to reflect on what the answer might be. Guillermo Del Toro's Pinocchio is a beautiful celebration of curiosity, parenthood, and love, as a father goes through unbearable burdens to save his son. With breathtaking stop-motion animation, the Academy Award-winning director tugs at the heart strings with incredibly charismatic characters in one of the best movies of the year.
This adaptation of Carlo Collodi's 1883 novel is set in the middle of fascist Italy, giving a new twist to a classic tale as old as time. Gepetto (David Bradley) loses his son Carlo (also voiced by Bradley) due to a bombing raid in the middle of World War I, leaving the woodcarver devastated and in a drunken depression. Filled with grief, Gepetto carves a wooden puppet, Pinocchio (Gregory Mann), who is granted the gift of life by the Wood Sprite (Tilda Swinton).
The unusual setting for this iteration of the story provides an insight at how children's innocence and sense of wonder can be manipulated for ulterior motives, with Pinocchio having to live through the rise of Benito Mussolini without even fully comprehending the concept of war. The concept is haunting, bringing the themes of the original story into a more hopeless reality.
Although many adaptations have told this premise with varying degrees of success, Del Toro and Mark Gustafson's version relies on its spectacular performances, charming music and tremendously creative animation to make sure this ride isn't easy to forget. The voice cast is studded with star power, with lead actor Gregory Mann radiating charisma, joy and child-like curiosity with his interpretation of Pinocchio. He has tremendous chemistry with Bradley's Geppetto, allowing the duo's bond to become the emotional backbone of the film.
When it comes to the supporting characters, Ewan McGregor is a fantastic narrator as Sebastian J. Cricket, providing Pinocchio with advice highlighted by his signature calm, but affirming tone. And Tilda Swinton is great as usual, giving her performance as the Wood Sprite a mysterious edge, wonderfully fit for a character whose very existence is hard to explain. The Sprite's formal, motherly demeanor makes it evident why the British actress was a marvelous choice for the role.
The beautiful color palette helps the film establish a warm, welcoming tone, with Italy's villages, forests and oceans shining in a golden splendor. There is plenty of care in the production design of the movie, with attention to detail so impressive the texture of the trees seems tangible. Every crack in Pinocchio's face is designed with the utmost care, achieving a very expressive performance from the living puppet.
Del Toro brought back long-time collaborator and Academy Award winner Alexandre Desplat to compose the music for the movie. Not only is the orchestral part of the soundtrack one of its most enchanting assets, but the musical numbers performed by the cast are cheerful, whimsical and catchy. Mann's enthusiastic performance continues to delight when he starts to sing. Pinocchio's success in the circus is attributed to the fact that he is a living wooden figure, but he is a talented performer as well.
It's rare to find any type of film where the characters feel as human as the audience, but a very vibrant soul can be found in the people, puppets and crickets of Pinocchio, making it incredibly easy to care about their dreams, hope, and sorrow. Patrick McHale wrote the screenplay alongside Guillermo Del Toro, and the pair managed to infuse their Geppetto and Pinocchio with an unforgettable, sincere aura that amplifies the emotional impact of their relationship as father and son.
With a cast full of A-Listers delivering amazing performances, very impressive animation, and a powerful, resonant script, Guillermo Del Toro's Pinocchio is one of the best films of 2022. Perhaps the best reimagining of the classic children's tale, this movie will capture your heart with its catchy songs and mesmerizing production design – an animated musical adventure for the ages.
READ NEXT: 25 Best Movies of 2022
Some of the coverage you find on Cultured Vultures contains affiliate links, which provide us with small commissions based on purchases made from visiting our site. We cover gaming news, movie reviews, wrestling and much more.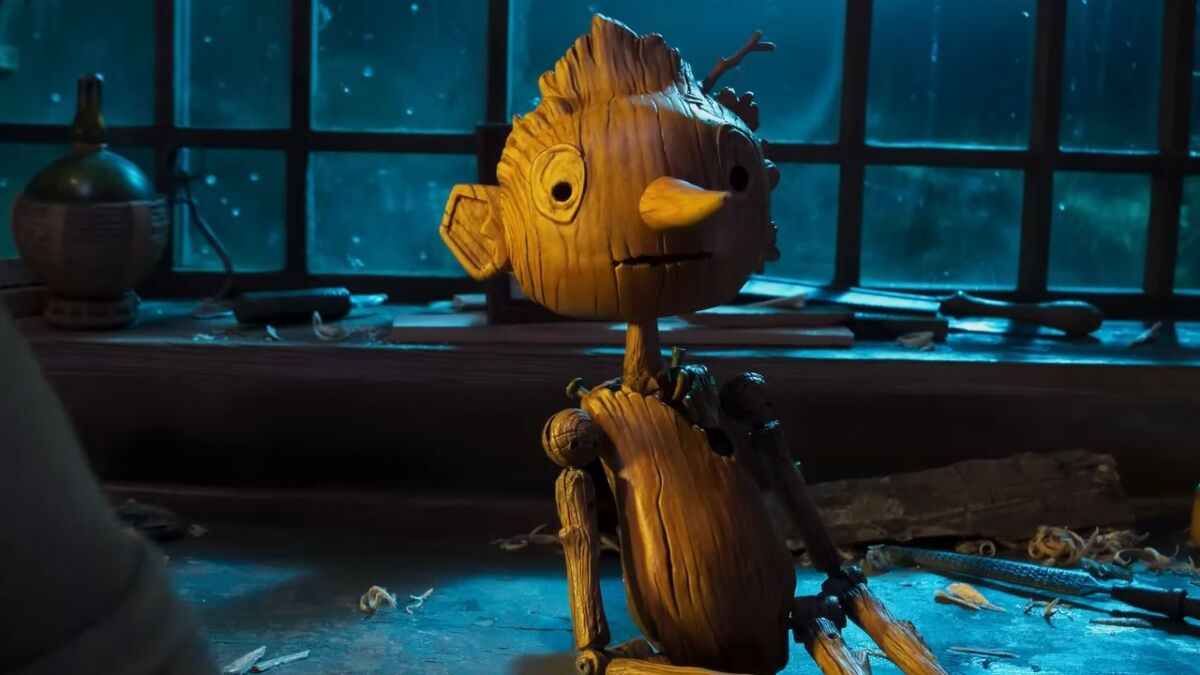 Verdict
With beautiful music, fantastic performances, and a marvelous script, Guillermo Del Toro's Pinocchio is an instant classic.