The more The Cuphead Show goes on, the more forgettable it becomes. The first season and first half of the second season at least had the threat of Cuphead owing the devil his soul, but now that that arc's been dealt with and swept away, the Netflix offering has become nothing more than a cartoon sitcom — which isn't inherently bad.
There's a reason why people have so much nostalgia for cartoons like SpongeBob SquarePants and The Fairly OddParents. These shows offer fun humor, creative set-ups for shenanigans, and likable characters. Unfortunately, The Cuphead Show doesn't have much of these three things, especially with its third season. What started off frenzied, bloated, and irritating now has become stale, boring, and empty.
Easily this season's biggest problem is how aimless many of its episodes feel. You know how in The Simpsons, many episodes start their first five minutes with a bunch of seemingly random events that lead to the episode's main plot, and then the rest of the episode is dedicated entirely to that plot?
Multiple episodes of The Cuphead Show feel like those first five minutes, only they get stretched out to ten and the main plot never shows up. So many episodes move with no clear direction or endgame, as if the writers could only decide on a setting and characters but not a central conflict.
Here's a good example: one episode begins with Elder Kettle tasking Cuphead and Mugman with buying a Christmas tree. He gives them a ten dollar bill and tells them it's very important they come back home with change. You would think the episode would revolve around Cuphead and Mugman spending just enough to still have change, but nope — Elder Kettle never mentions change ever again.
Instead, Cuphead and Mugman are unable to buy a tree, so they decide to chop a tree themselves. Now you're thinking maybe this is the plot, that maybe the rest of the episode will revolve around them being too weak and having trouble chopping a tree, but nope. Without spoiling too much, the episode goes from shenanigan to shenanigan with no clear bigger picture to link them all. So many episodes are like this: messy, unfocused, and feeling like they end before they really begin.
It doesn't help, either, that this season is only occasionally funny. On average, each episode has around one joke that works, but that's about it. It's a step down from the second season which had a decent number of humorous moments, but a step up from the first season because at least most of the jokes aren't loud, obnoxious, and in-your-face.
Instead, many of this season's jokes are tame, corny, and worst of all, predictable. I could see the punchline for many of these jokes from a mile away — the minute Cuphead stepped out of the elevator to get his bike, I knew he would have exaggerated trouble getting the bike into the elevator. During an episode involving a play, the minute the theatre director walked in foaming at the mouth, I knew she would reveal that she was just acting.
Even the animation feels less impressive this season. The previous seasons had scenes that were serious visual marvels — the second season, especially, felt like a big TV screen was a requirement for certain episodes. The third season still has beautiful animation, but there were no grand moments, no scenes where the animators could truly boast their talents and skills.
If seasons one and two of The Cuphead Show felt like looking at moving paintings, season three feels like looking at moving postcards — they're still great to look at, but they feel a lot less mesmerizing or memorable.
Speaking of less memorable, the characters now are at their blandest and most forgettable. None of them have any solid personalities — a lot of the time, the episode teleplay is what dictates how they act, rather than the characters' actions feeling natural to themselves.
Mugman, especially, acts distractingly out of character at times — one episode has him stuck in hell but annoying everyone around him, something more fitting for Cuphead to do. He also isn't worried about being stuck there because he believes Cuphead is going to save him, which is odd considering while he loves his brother, he also thinks of him as reckless and doesn't trust him to be responsible. (Numerous previous episodes have revolved around exactly this.)
Thankfully, it's not all bad. As mentioned, The Cuphead Show's third season is still occasionally funny, and while the jokes that work aren't a lot, they still do land pretty impressively. It's during these moments that the cartoon shows some real wit and intelligence with its writing, and had the episode teleplays gone through more revisions and tweaking, we might've had more of these humorous moments.
This season also easily has the best songs, which is the one advantage it has over the previous two seasons. The Christmas songs, especially, are stand-outs, especially the one sung by the Devil. It's a wonder why The Cuphead Show doesn't feature more musical moments because when they do, they usually result in some of the most fun scenes the show has to offer. The theme song should be proof enough for that — this is one of those rare shows where I never skip the intro, even if Netflix makes it incredibly easy for me to do so.
Unfortunately, The Cuphead Show's third season still feels like the show at its emptiest. It doesn't even have much to offer in terms of fan service for the video game fans — this season makes very few references to the video game, whereas the first two seasons were filled with Cuphead Easter eggs. It's a predictable thing to say, but it's true: your time is better spent playing several levels of Cuphead rather than watching this season of The Cuphead Show.
READ MORE: 5 Years On, Cuphead Proves The Virtue Of Being Patient
Some of the coverage you find on Cultured Vultures contains affiliate links, which provide us with small commissions based on purchases made from visiting our site. We cover gaming news, movie reviews, wrestling and much more.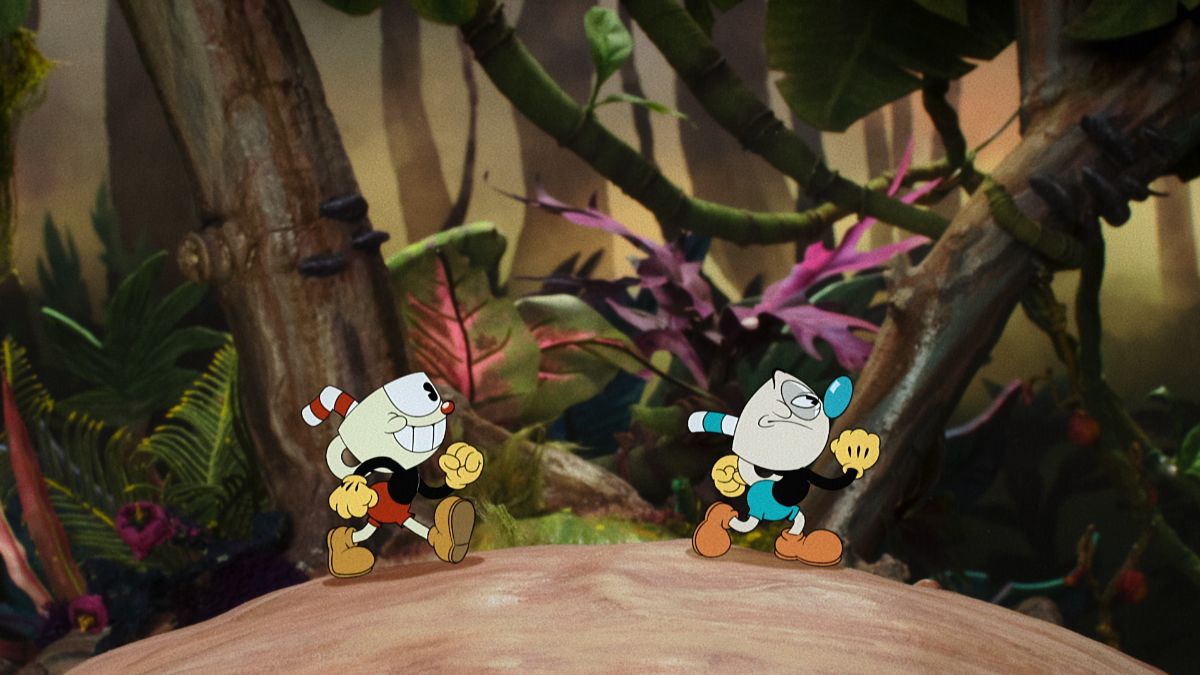 Verdict
A largely forgettable experience, The Cuphead Show's third season is a big step down from its occasionally great second, but a few good jokes and a couple of great jokes make it a bit more enjoyable.