How long has it been since the year 2001? If you answered, "Like 10 years, why?", we have some bad news for you about the inevitable march of time. Yes, it's been 20+ years since the time that gave us Mulholland Drive and "Bootylicious", meaning this look at the best games of 2001 is going to make some of you feel very old very quickly.
When looking at 2001 in video games, especially when we compare it to the year prior, it's clear to see some interesting changes to the landscape of what you could play and where. The Xbox console became a reality in 2001, JRPGs largely vanished, and franchises like Halo and Max Payne took their very first steps towards immortality, beloved franchises, and unremarkable live action adaptations. Overall, if you're a fan of variety there was a lot of good stuff to check out at a time when Invader Zim and Six Feet Under made their broadcast debuts.
Let's take a look back at 2001 in video games with a slew of classics that still have a lot to offer in the present day.
NOTE: release dates are based off of first release in NA and/or PAL territories.
The Best Games of 2001
20. SSX Tricky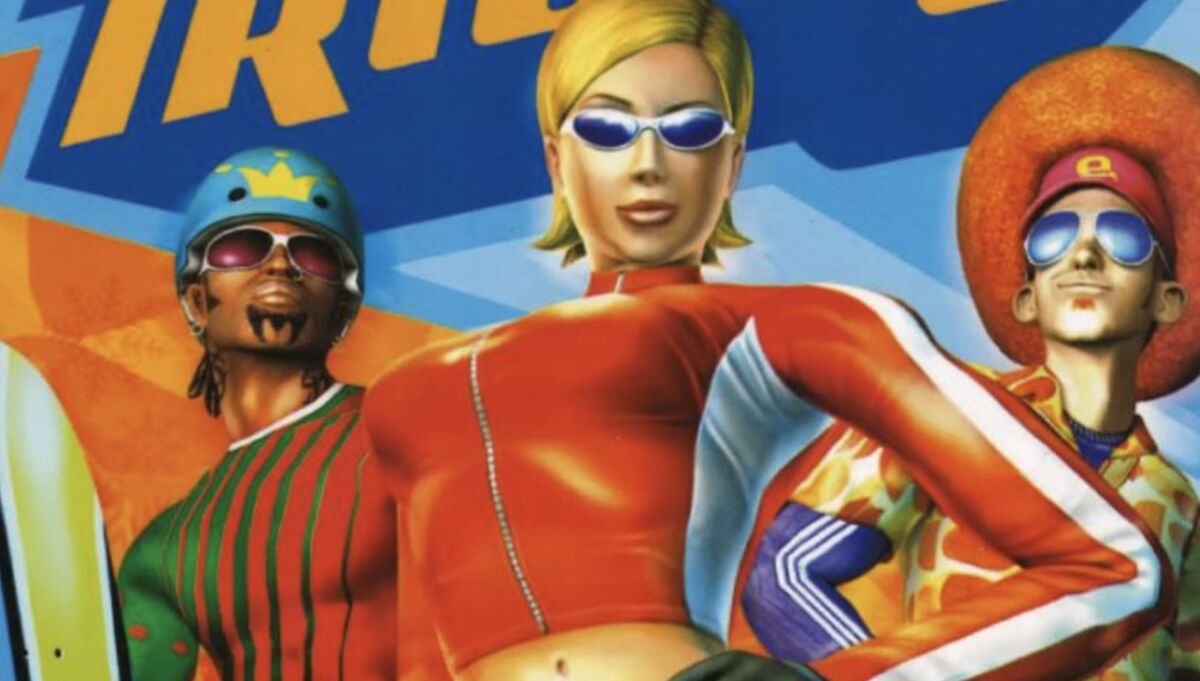 Developer: Electronic Arts
Publisher: Electronic Arts
Platforms: GameCube, PS2, Xbox
Release Date: November 6th, 2001
Winter sports games were still big business for developers and publishers in 2001, and SSX Tricky for many remains one of the best games in that particular category.
The depth of SSX Tricky is still impressive, with colorful characters having personality attributes that can put them in rivalries with other characters. This and the game's übertrick system made for an endlessly fun experience in 2001 across every major platform at the time. SSX Tricky gave players ample motivation to explore everything the game had to offer, and it's not a wonder the game was a success across every platform.
SSX Tricky still looks and plays quite well, with its over-the-top tone only adding to the entertainment value, only further bolstered by it having one of the best video game soundtracks of all time. There's also an ease-of-use with the game that still shines through and makes it the most immediately accessible game in the series, too.
19. Final Fantasy X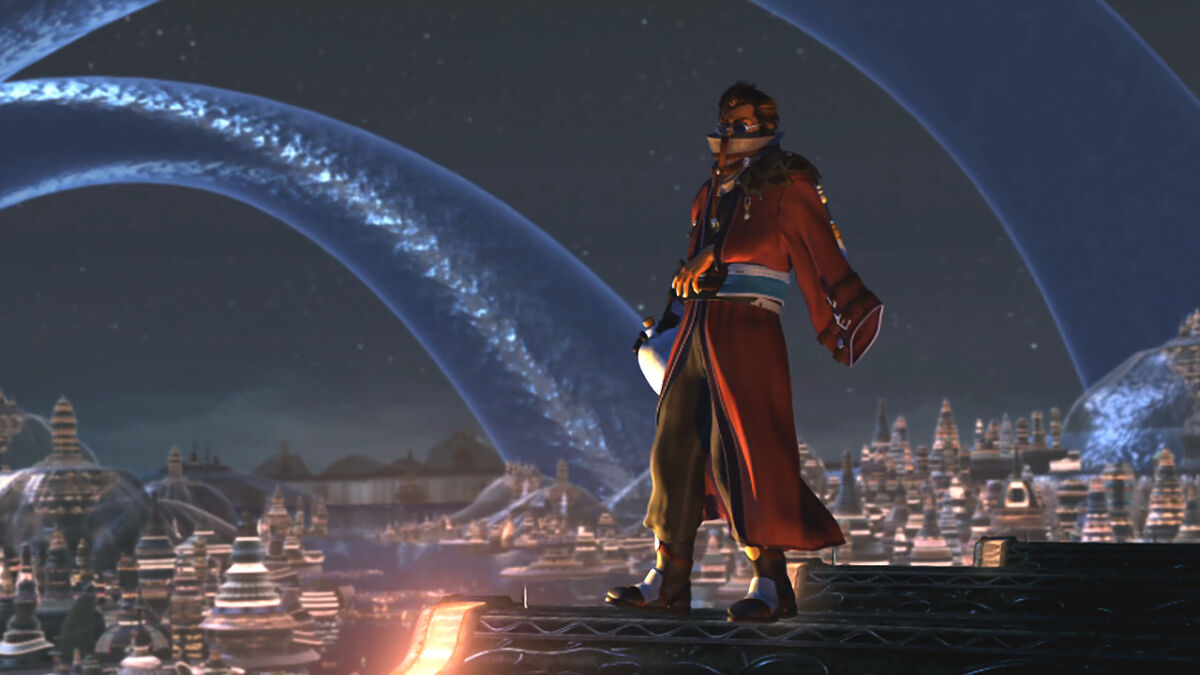 Developer: Square
Publisher: Square
Platforms: PlayStation 2
Release Date: December 18, 2001
The first Final Fantasy game for the PlayStation 2 promised a new level of visual sweep and grandeur, as well as first-time features like voice acting, including iconic "voice laughing", which has become something of a wholesome meme in recent years.
Final Fantasy X sees you taking on the role of Tidus, a young athlete who finds himself caught between two worlds, with his own home under siege by monsters. He meets a summoner named Yuna and soon becomes part of the effort to save all worlds from evil. It's the details of this world and the singular intimacy we experience with a small cast of characters, as well as a plot that tries to be genuinely cinematic, that gives Final Fantasy X its distinction. This is an unquestionably impressive game with its unique leveling up system and abandonment of Active Time-Battles.
Warts and all (and there's a few), Final Fantasy X generally lives up to its pedigree as one of the best games of 2001.
18. Super Monkey Ball
Developer: Amusement Vision
Publisher: SEGA
Platforms: GameCube
Release Date: November 18, 2001
There's nothing particularly deep about Super Monkey Ball. Featuring 90+ stages and the same core gameplay of guiding a monkey in a large plastic ball through a chaotic, well-designed maze, the secret to its appeal is easy to understand. Once you've played for a few minutes, understanding the controls with ease and learning how to take advantage of the game's pitfalls and advantages, it's hard to put the controller back down.
Super Monkey Ball is a well-designed arcade experience, with fast-paced challenges and obstacles to each maze that makes them highly unique to one another. The game's humor and cute graphics don't hurt either, and the levels of difficulty all contribute to an excellent beginning of a cult favorite franchise. Super Monkey Ball also has some fun minigames, with the bowling game being one that's still a lot of fun to play.
17. Luigi's Mansion
Developer: Nintendo
Publisher: Nintendo
Platforms: GameCube
Release Date: November 18, 2001
The GameCube had a lot to offer from the start. Luigi's Mansion was a surprising 2001 launch title for the system, giving players a rare chance to control Luigi as the hero of a game that combines Ghostbusters with the first Resident Evil. Confined to a dark, sinister, and elaborately designed mansion, Luigi must solve the larger mystery of how he could have won this place when he didn't even enter a contest in the first place.
Lighting, music, and atmosphere are well done here, with Mario visuals being a surprisingly good match with gothic horror fundamentals. Where the game shines is when you're catching a variety of ghosts with Luigi's vacuum, which is compulsory gameplay that uses the GC controller nicely. Along the way you get to explore an incredibly and cartoonishly detailed world, while meeting a colorful cast of haunted characters.
Nintendo tried to give Mario fans something very different to do in Luigi's Mansion and succeed with a charming, challenging, and addictive game.
16. Advance Wars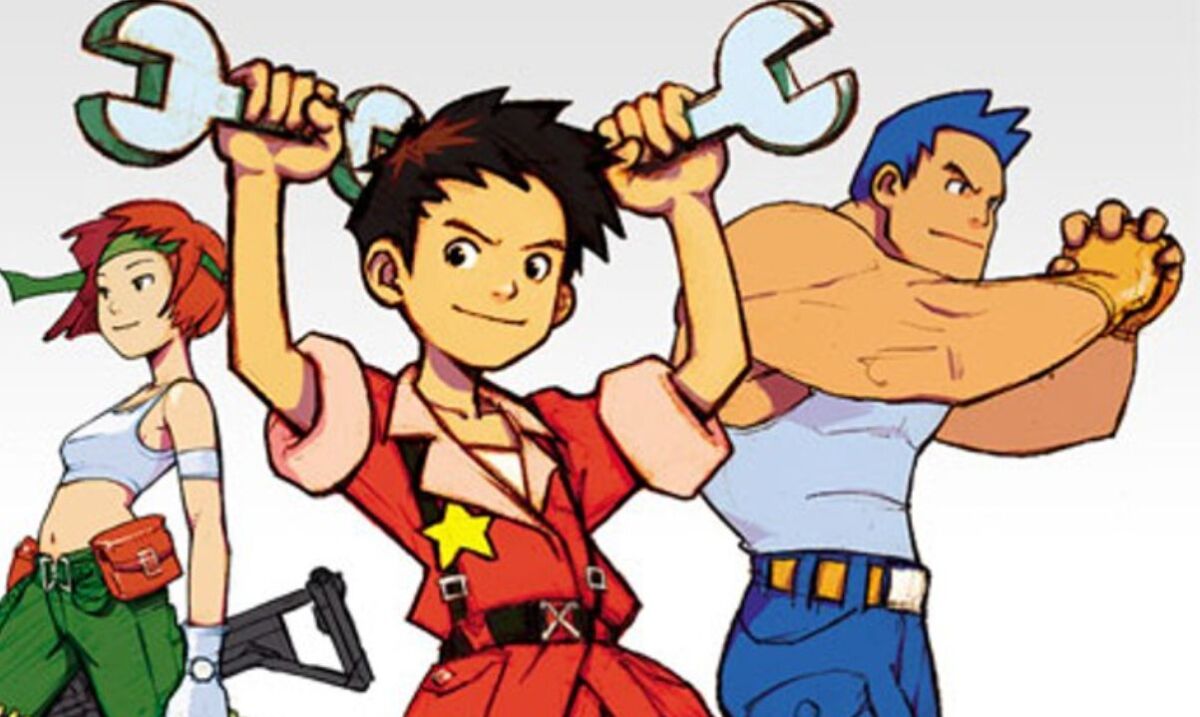 Developer: Intelligent Systems
Publisher: Nintendo
Platforms: Game Boy Advance
Release Date: September 10, 2001
Advance Wars was surprisingly successful when it was released for the Game Boy Advance. A turn-based strategy game with enough to keep you busy for a long, long time, particularly in terms of management and strategy against enemies. The game garnered enthused reviews and sold well enough that Nintendo stepped up releasing strategy franchises that had previously been exclusive to Japan (Fire Emblem would be another). Advance Wars was in fact the seventh game in the series, but only the first to get a release beyond its native country.
Managing weaponry, equipment, resources, and more, Advance Wars challenges you in a variety of ways, including strategies built around subjects like terrain, and even the abilities of the opposing faction. The game never stops being challenging and immersive in its management and strategy elements, even if you only ever play by yourself.
15. Legacy of Kain: Soul Reaver 2
Developer: Crystal Dynamics
Publisher: Eidos
Platforms: PC, PlayStation 2
Release Date: October 30, 2001
Legacy of Kain: Soul Reaver 2 was an improvement on its predecessor in every way.
A good showcase for the PlayStation 2's prowess about a year into its lifespan, the third-person action game expanded on the complex lore of ghostly protagonist Raziel and the world of Nosgoth with an immersive and fascinating story. The combat itself is brisk, varied, and challenging, with a nice bonus of Raziel retaining the powers he had gained in the first game. Soul Reaver 2 would focus instead on evolving the sword known as the wraith-blade, a permanent part of your character that can be a help or a hindrance depending upon your use.
Then there's the puzzles of Legacy of Kain: Soul Reaver 2. As important to the game as performing difficult combos, Soul Reaver 2 opts for some really interesting concepts with the emphasis on your elemental powers, as opposed to the overwhelming number of block puzzles in the previous entry. Soul Reaver 2 really is a perfect sequel, but on its own is also one of the most underrated games of the era.
14. Sonic Adventure 2
Developer: SEGA
Publisher: SEGA
Platforms: Dreamcast
Release Date: June 23, 2001
If your heart just swelled with the memory of the chorus of "Escape from the City" as Sonic blazes downhill in what's essentially a recreation of San Francisco in Sonic Adventure 2, good news, you're a million years old. It's only going to get worse from here, but at least Sonic's 2nd and final Dreamcast adventure is just as much fun as it was several decades ago.
Sonic Adventure 2 gives the iconic Hedgehog a sprawling, fun world to interact with. With "Hero" and "Dark" campaigns that offer the story through good or evil lenses, this last hurrah for the Dreamcast is still one of the better 3D outings for Sonic and the gang. The game handles speed and platforming well for the Sonic and Shadow campaigns, while the open-ended treasure hunting you get to enjoy as Knuckles or Rogue provides immensely enjoyable variety.
13. Max Payne
Developer: Remedy Entertainment
Publisher: Gathering of Developers
Platforms: PC, PlayStation 2, Xbox
Release Date: July 23, 2001
One of the first games to use bullet time, Max Payne still has a lot of charm after all these years. Although later sequels would improve upon visuals and gameplay to some degree, the original Max Payne still has one of the best stories of its time. A pulpy and suitably atmospheric noir story, with these elements working beautifully alongside the title's emphasis on performing slow, precise kills while utilizing time-slowing abilities. A dark, gritty graphic novel style also suits this game well, and it's the hard boiled one-man-against-the-world tone that allows Max Payne to continue to be regarded as one of the best in its genre.
Sure, Max's facial expressions have aged horribly, but Max Payne still pulls you in with multiple difficulty modes, strong production values, and gameplay that helped revolutionize third-person shooters in 2001 and still works today. When the initial fun of bullet time wears off, you still have relentless strategy and ever-evolving circumstances to contend with.
12. Golden Sun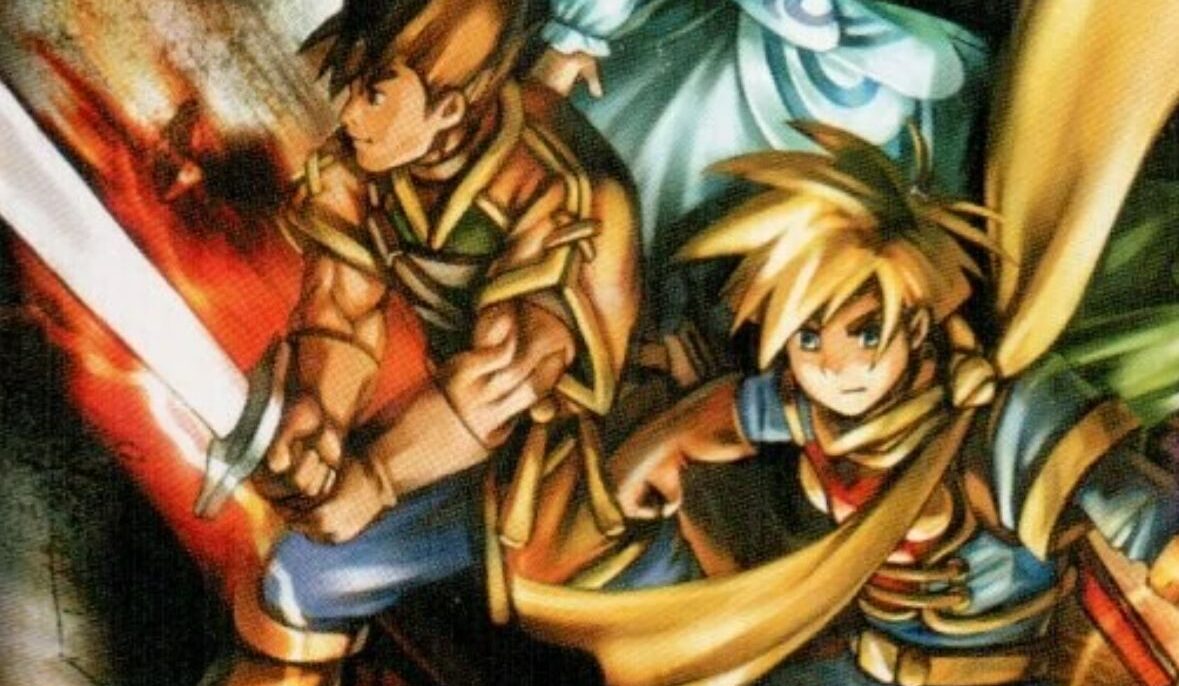 Developer: Camelot Software Planning
Publisher: Nintendo
Platforms: Game Boy Advance
Release Date: November 12, 2001
Even if Golden Sun wasn't a standout in the relatively sparse launch offerings of the Game Boy Advance, we still think it would be remembered fondly as one of the best games of 2001. The JRPG storyline and even some of the mechanics may feel standard, but there's something to be said for doing the formula justice in every possible regard.
There's something instantly accessible about Golden Sun, in which a group of magical teenagers must band together to defeat a powerful common enemy, and there's enough cleverness in the graphics and overall presentation to keep you engaged. The Psynergy system alone is compelling, with elemental spells that were essential to surviving not only the game's utterly stunning combat, but various puzzles and other challenges, too. Charming characters also go a long way with Golden Sun.
It didn't change the genre forever, but it proved these sorts of games still had entertainment and value at a time when other developers seemed to be moving away from them.
11. Gran Turismo 3: A-spec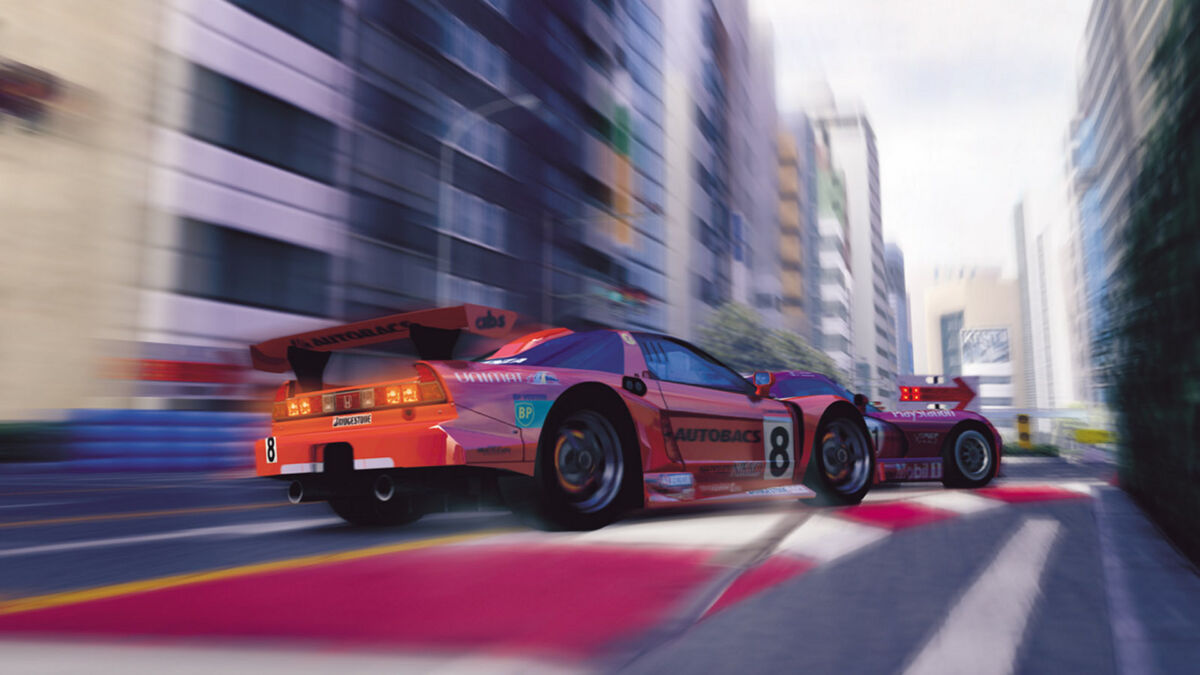 Developer: Polyphony Digital
Publisher: Sony
Platforms: PlayStation 2
Release Date: July 10, 2001
Gran Turismo 3: A-spec had to do everything the last two titles achieved, but bigger, better, and with a clear spotlight on the PS2's hardware capabilities. While the game did not have quite as much stuff as Gran Turismo 2 in terms of cars and tracks, Gran Turismo 3 was determined to make up the difference where it counts.
And there's no question that Gran Turismo 3: A-spec absolutely succeeded with gorgeous graphics, an extremely deep career mode, new courses in the form of Downtown Tokyo and Monte Carlo, and the best driving physics the series had seen up to that point. It was an impressive evolution in its genre, but with a surprising ability to appeal to many casual players. Gran Turismo 3: A-spec doesn't forget to be fun, but being a completionist with a game like this is another level of dedication altogether. It's nice to see A-spec trying to find ways to keep everyone happy.
10. Pikmin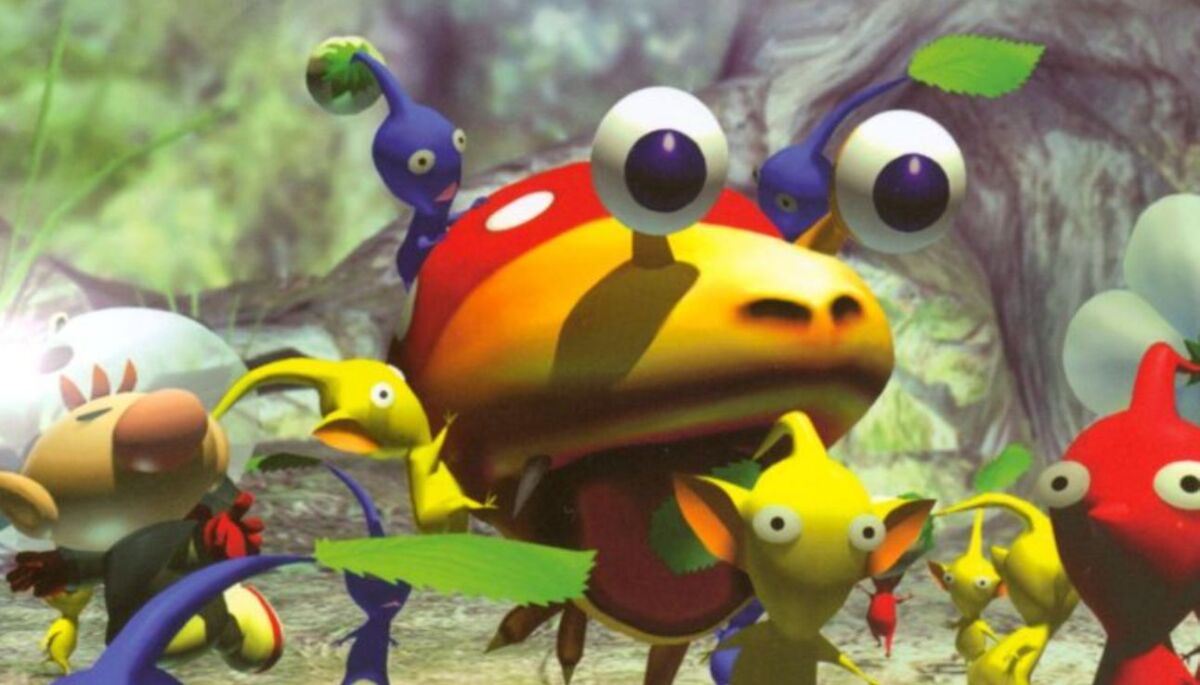 Developer: Nintendo
Publisher: Nintendo
Platforms: GameCube
Release Date: December 3, 2001
Pikmin seemed like an unusual piece of the Nintendo GameCube's launch library in 2001. The premise boils down to a real-time strategy game in which you are Captain Olimar, alone and shipless on a hostile and unknown planet. It's going to take the brightly colored Pikmin creatures, appearing in three distinct colors with differing abilities, to get you back home. Managing these little guys becomes your greatest priority, as you navigate not only dozens of Pikmin simultaneously, but the various puzzles and challenges of this sometimes highly dangerous planet.
Pikmin had an ambitious concept and challenge that asked players to take a relative chance on an unproven universe and characters. It's worth taking that chance, and it's not a surprise that Nintendo is still making Pikmin games over 20 years later. The disarming cuteness and seemingly simple gameplay give way to something exciting and monumentally frustrating at times. As is the case with many of the best Nintendo titles.
9. The Legend of Zelda: Oracle of Seasons/Ages
Developer: Flagship/Capcom
Publisher: Nintendo
Platforms: Game Boy Color
Release Date: May 13, 2001
The Game Boy Color received a fantastic sendoff in the form of The Legend of Zelda: Oracle of Seasons and The Legend of Zelda: Oracle of Ages. Taking gameplay cues from 1993's Link's Awakening, but with a unique approach to the dual release idea Nintendo had been utilizing with Pokémon, there's nothing in the Zelda library quite like Oracle of Ages and Oracle of Seasons. Both titles feature Link, and both titles share certain plot points and the ability to find items in one game using passwords given in the other, but these are ultimately two very different adventures.
Oracle of Seasons involves Link using an item known as the Rod of Seasons, which creates interesting puzzle situations that can be remedied by shifting the weather from one season to another. The game has an emphasis on puzzle-solving, whereas Oracle of Ages uses time travel and puts the focus on action. You can play one without the other, but that's not nearly as much fun.
8. Phantasy Star Online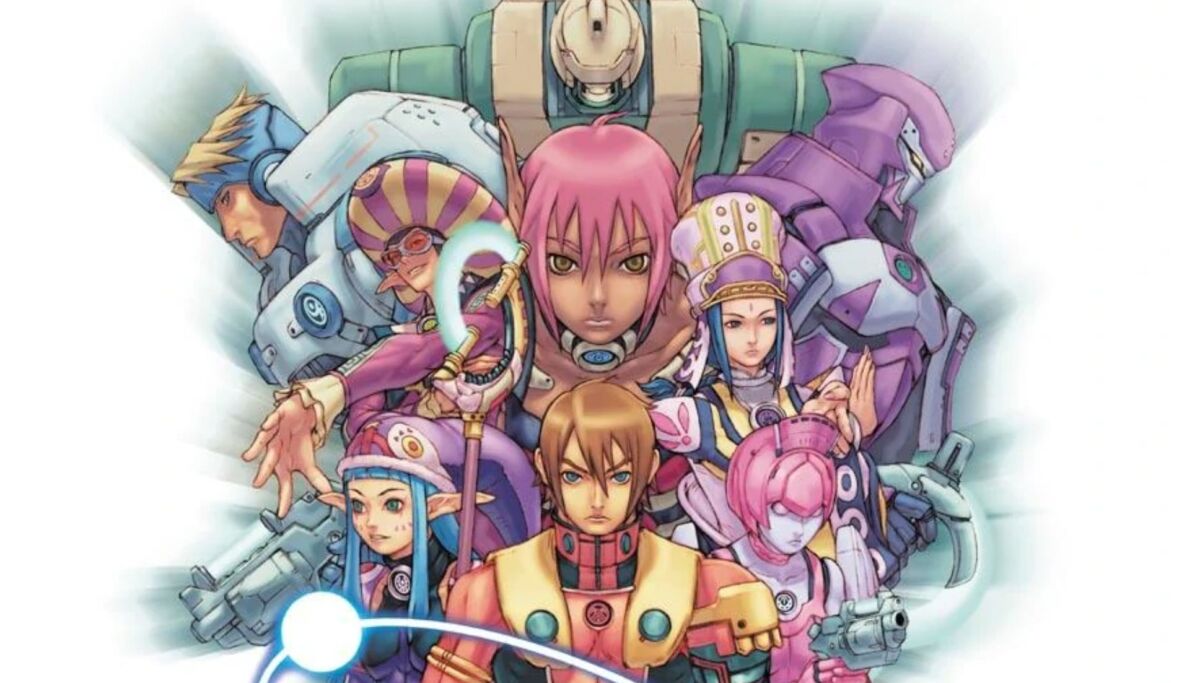 Developer: Sonic Team
Publisher: SEGA
Platforms: Dreamcast
Release Date: January 30, 2001
The first console-based MMORPG was one of Sega's many massively ambitious efforts to make the Dreamcast a success. Unfortunately, the Dreamcast would not make it through 2001, forcing Sega to port the game to PC and Nintendo, where it enjoyed an extremely long life. The last official server went offline in 2010, and you can in fact still find private servers where people still get together.
While the story of Phantasy Star Online is pretty negligible, the game is still a landmark achievement in the world of online gaming. Sega knew online RPGs like Diablo were only going to get bigger as time went on, and they met that reality with a game that emphasized sci-fi elements that nonetheless felt very much at home with the RPG genre. The addictive gameplay hasn't aged a day, and the sheer wealth of things to do and explore are some of the reasons why it still has a small-but-rabid fanbase several decades down the line.
7. Ico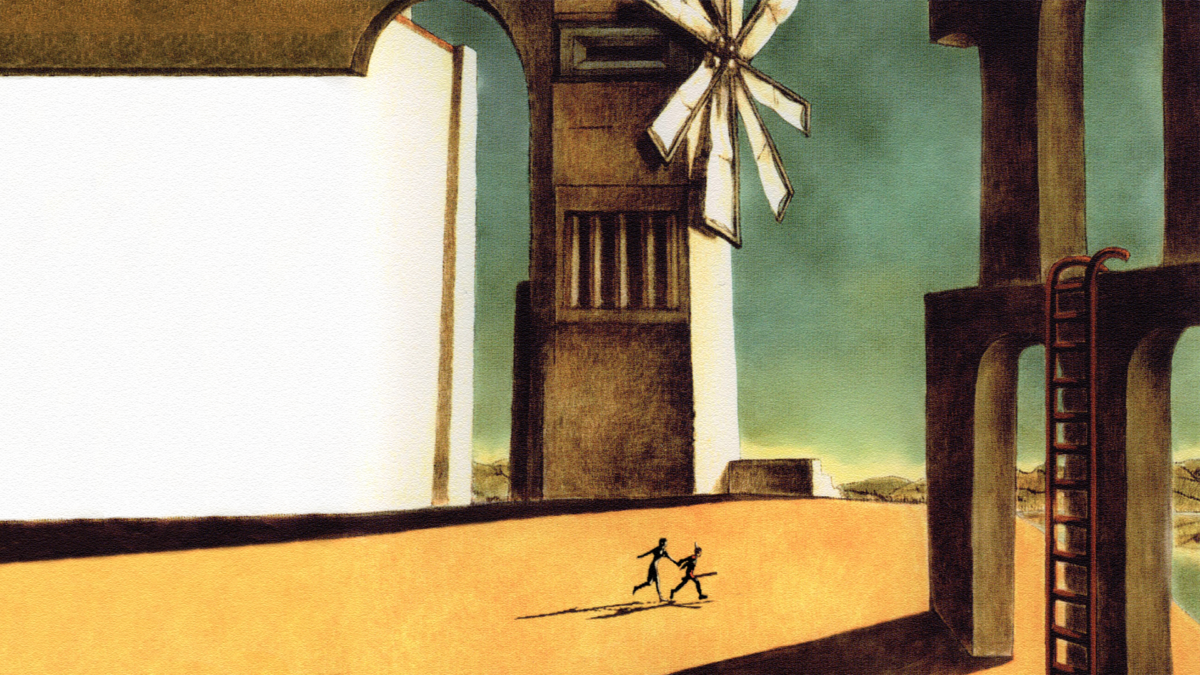 Developer: Team Ico
Publisher: Sony
Platforms: PlayStation 2
Release Date: September 25, 2001
With an emphasis on immersion and atmosphere, as well as the touching friendship between main characters Ico and Yorda, Ico is still a curiously-chill-yet-extremely-engaging fan favorite. Many PS2 fans still cite this early release in the console's run as one of the best PlayStation 2 games of all time. For those who haven't experienced this game for themselves, you'll be pleased to know Ico still deserves a reputation for its still-astonishing attention to detail. Especially for putting a keen focus on trusting the creativity and decision-making capabilities of the player.
Ico also possesses a visual and narrative charm that you won't find anywhere else. Minimalism is explored to a startling degree here, with the game taking advantage of the PS2's power in truly unique ways, including character animations. Again and again, this game shows a newcomer something different from what they thought they were getting, and that quality still comes through in the present.
6. Halo: Combat Evolved
Developer: Bungie Studios
Publisher: Microsoft
Platforms: Xbox
Release Date: November 15, 2001
Halo: Combat Evolved proved to be an early success for Microsoft and the Xbox, which struggled in its early days against the seemingly unstoppable PlayStation 2. It would be foolish to dismiss how much this game changed the first-person shooter genre for the better, with many of the advancements and improvements shown in Combat Evolved still being regarded as essentials for a good game.
It would also be wrong to dismiss how profoundly Halo created an immersive science fiction world that could appeal to serious fans of the genre and those who just wanted a fast-paced multiplayer FPS with a solid story. Halo: Combat Evolved has everything from a flawless balance between on-foot and vehicular combat scenarios, to a legendary multiplayer, to its absorbing depiction of a multi-side conflict that feels fully fleshed out. This franchise has certainly changed over the years, but Halo: Combat Evolved is still a lot of fun where it matters most.
5. Super Smash Bros. Melee
Developer: HAL Laboratory
Publisher: Nintendo
Platforms: GameCube
Release Date: December 3, 2001
Why does the Super Smash Bros. Melee esports community continue to endure long after the GameCube itself came and went? While other Smash Bros games have come along, many still regard Melee as the best for its defensive potential, unique multiplayer features, and a degree of freedom in the game's movement that some argue hasn't been improved upon to this day. Very little about this game feels dated, except for perhaps the graphics, sound etc.
Yet this enormously addictive multiplayer brawler with such Nintendo icons as Mario, Kirby, Samus, Fox McCloud, Princess Peach, Ness, and several others doesn't really suffer in the visual department either. Not really. It still looks great for its age, and the fluidity of what you see on screen in the heat of combat is as good as the potential of movement itself. Melee is still a blast at parties, but there's a whole other universe still waiting for you if you want to pit yourself against a surprisingly robust world of competitors, whether that's at physical event or even online.
4. Devil May Cry
Developer: Capcom
Publisher: Capcom
Platforms: PlayStation 2
Release Date: October 17, 2001
With games like Devil May Cry coming out in 2001, it's little wonder that the PlayStation 2 dominated this round of the console wars as emphatically as they did. While the game has certainly aged a little, particularly in stuff like cutscene dialog and gameplay speed, there's still something instantly satisfying about picking up the role (and weapons, and of course, the leather jacket) of Dante to slay legions of demons. Devil May Cry was groundbreaking stuff from Capcom, with a challenging, combo-based attack style that was easy to learn but infuriating to perfect.
Devil May Cry benefits from a company that knew a thing or two about paying attention to weapon, level, and character designs. The gameplay is a blast for certain, with the grading system giving you lots of room to get inventive in how you take down demons and some of the most brutal bosses of the era, but it's the details in Dante's world that make Devil May Cry special and such a landmark in character action.
3. Metal Gear Solid 2: Sons of Liberty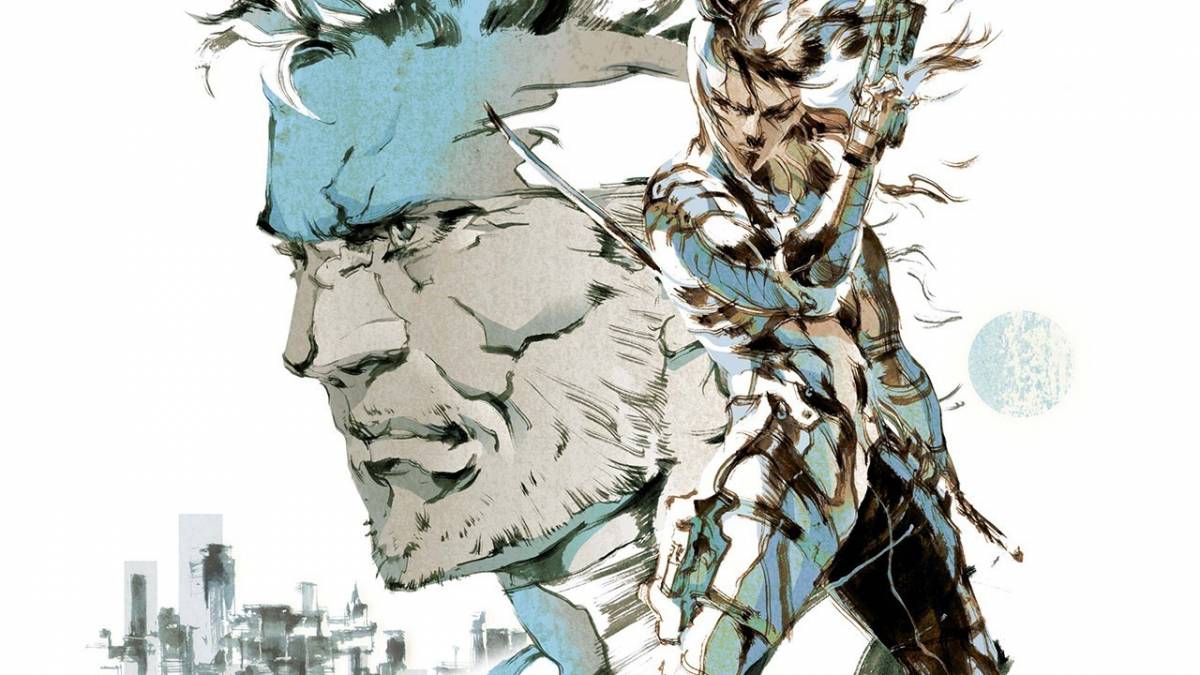 Developer: Konami
Publisher: Konami
Platforms: PlayStation 2
Release Date: November 13, 2001
The hype for a direct next-gen follow-up to Metal Gear Solid was considerable. The game players got in November 2001 met those expectations in stellar fashion with one of the best games of the year. Yes, even with the infamous bait-and-switch, followed by the equally frustrating (for some) realization that Sons of Liberty forces you to play through the majority as the rookie agent named Raiden, with Solid Snake relegated to a supporting role. These are controversial points with some Metal Gear Solid fans even to this day.
While those expecting another full adventure with the beloved Solid Snake are right to have felt a little thrown by how Metal Gear Solid 2: Sons of Liberty goes down, the larger points of this game are fascinating and ambitious from a storytelling standpoint alone. It's also a fundamental improvement in every way to the original, with unique stealth challenges, a plot equally ridiculous and exhilarating, and a ton of cool weapons and locations to explore.
In hindsight, it's one of the best video game sequels of all time, as well as one of the best games of 2001.
2. Silent Hill 2
Developer: Team Silent
Publisher: Konami
Platforms: PlayStation 2
Release Date: September 25, 2001
Will the Silent Hill franchise ever reach the heights of Silent Hill 2? It's hard to imagine under even the best circumstances because few survival horror games are as haunting as the sequel to Konami's hugely successful alternative to Resident Evil. The game promised another round of emphasis on exploration, story, nightmare visuals, and immensely difficult puzzles. It didn't disappoint, creating a high point in this series that many say hasn't been equaled.
From the moment our protagonist James gets a letter from his dead wife telling him to come back to their home in Silent Hill, we know we're in for something intense and horrifying in equal measures. Keeping the same mysterious atmosphere of immense doom but with expanded gameplay and a much more mature story, Silent Hill 2 grabs early and doesn't let go. As challenging and effective as the gameplay is, nothing in this game is quite as affecting as the story and its most dramatic narrative beats.
1. Grand Theft Auto III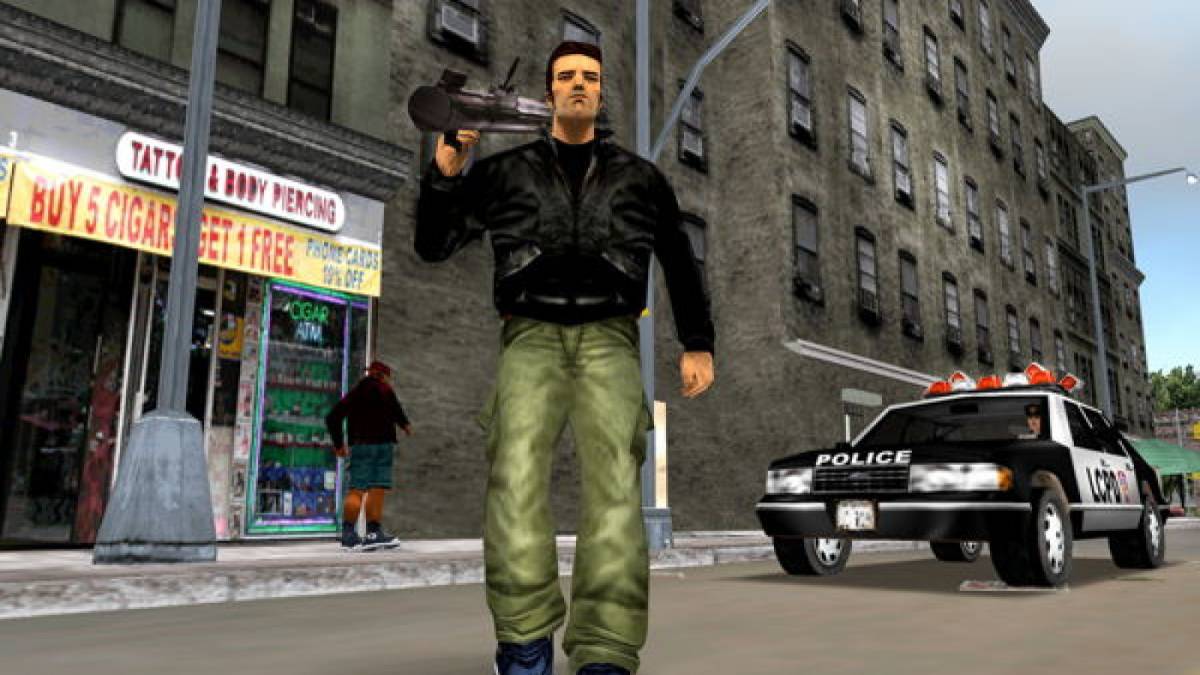 Developer: DMA Design
Publisher: Rockstar
Platforms: PlayStation 2
Release Date: October 23, 2001
Few franchises have experienced an upgrade as dramatic as the one Grand Theft Auto underwent between Grand Theft Auto 2 and Grand Theft Auto III, which was yet another major release for the PlayStation 2. Suddenly presenting you with a complete 3D open world in which to carry off underworld missions or simply indulge in some criminal mayhem and carnage, Grand Theft Auto III felt like something else entirely.
If you wanted to go through the game's expansive story, with good voice acting and a genuinely compelling narrative about revenge and opportunity, Grand Theft Auto III would take a good while to go through. If you wanted to take on everything this game had to offer, including the novel thrill of stealing a car and flying through the wet city streets, you could be busy for ages. There's a lot of ways to have fun in Grand Theft Auto III, and it's still an entry in the series well worth your time more than two decades later — as long as you avoid its awful remaster, of course.
READ NEXT:  20 Best Games of 2000
Some of the coverage you find on Cultured Vultures contains affiliate links, which provide us with small commissions based on purchases made from visiting our site. We cover gaming news, movie reviews, wrestling and much more.