You can't deny that there's been an incredible selection of games on offer this year, from God of War Ragnarok to Elden Ring, Sifu to Vampire Survivors, and countless games in between. Whatever your personal GOTY pick is, there's several to choose from, but that doesn't mean there hasn't been a few clangers mixed in there too. In fact, there've been plenty of disappointing games in the past 12 months too.
Because we're gluttons for a bit of misery, we've decided to look back at the most disappointing games of 2022. While most of the games are on this list because of a lack of quality, there are also some other games that received a lot of praise at launch, but disappointed in other, key areas. With that in mind, here are the most disappointing games of 2022.
1. Saints Row
Developer: Deep Silver Volition
Publisher: Plaion, Deep Silver
Platform(s): PC, PS4, PS5, Xbox One, Xbox Series X & S
The long-awaited reboot of Saints Row looked set to be a huge shot in the arm for the franchise, taking everything that worked about previous instalments and turning the dial up to 11. The results, unfortunately, failed to live up to the hype.
Saints Row felt like an underdeveloped attempt at capturing what was special about the original games, but lacked any real creative spirit of its own. As a game, it certainly wasn't the worst game ever made, and you could get some enjoyment out of the missions and characters, but the overall experience was so ropey that it felt like 2022's Cyberpunk 2077.
In fairness, Volition have been hard at work on patches and updates for Saints Row, so there's still time for a redemption arc yet. Whether it'll actually happen for Saints Row is another story.
2. Rainbow Six Extraction
Developer: Ubisoft
Publisher: Ubisoft
Platform(s): PC, PS4, PS5, Xbox One, Xbox Series X & S
Be honest: you probably forgot that Rainbow Six Extraction launched this year. If it wasn't for the fact that some Extraction-themed cosmetics were made available in Rainbow Six Siege, we would have forgotten too.
Extraction was Ubisoft trying to cash in on the goodwill that the Outbreak limited-time mode received when it launched for just a month back in 2018. The two had similar playstyles, focusing on co-op play versus a hostile alien force instead of the competitive multiplayer Siege has pioneered.
Unfortunately, Rainbow Six Extraction failed to make any long-term impact, as its randomised and repetitive level design meant that the game lacked any real identity.
3. Babylon's Fall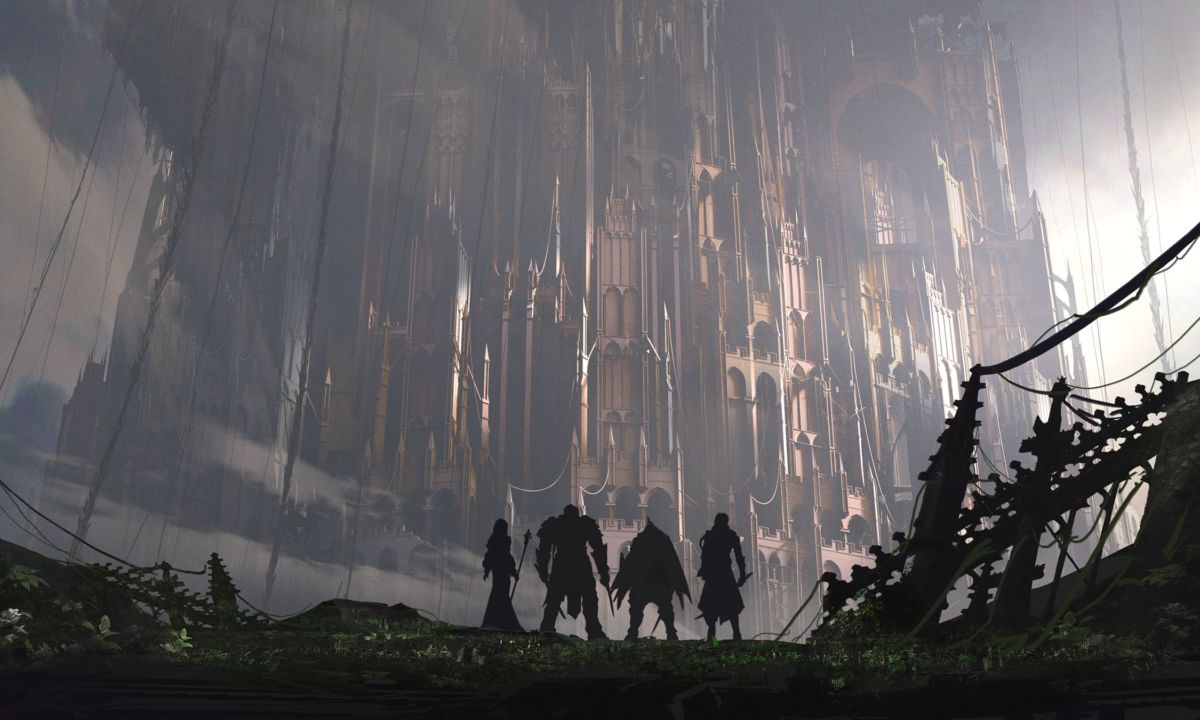 Developer: PlatinumGames
Publisher: Square Enix
Platform(s): PC, PS4, PS5
At one time or another, Platinum was considered one of the safest names in all of gaming, consistently releasing top-quality character action games with an impressive regularity.
Babylon's Fall seemed to be their first colossal misstep — a live service game that offered very little service and had so few players you could barely call it live in the first place. Quite what happened during the development of Babylon's Fall is unknown at this point, but it's clear that the game has become arguably 2022's biggest stinker.
Considering the critical success of Bayonetta 3, it's fair to assume that Platinum still has their magic, but where did that magic disappear off to during Babylon's Fall? We may never know.
4. Destroy All Humans! 2 – Re-Probed
Developer: Black Forest Games
Publisher: THQ Nordic
Platform(s): PC, PS5, Xbox Series X & S
Those who grew up during the PS2 and original Xbox era of gaming will no doubt have some kind of nostalgia for the Destroy All Humans! series, a sadism simulator that aims to bring the fun by the spaceship load.
The remake of the first game in 2020 was pretty well received, so a remake of the sequel was always going to be a safe bet, but Destroy All Humans! 2 – Reprobed just didn't match up to what the first game had to offer. Some of it was to do with changes to the gameplay formula introduced in the original sequel that were carried over, while some of it was due to the poor attempts at humour that relied too heavily on cultural stereotypes.
Both reasons together made the case that some things are just better off left in the past. Destroy All Humans! 2 is one of those examples.
5. Sonic Origins
Developer: Sonic Team
Publisher: SEGA
Platform(s): PC, PS4, PS5, Xbox One, Xbox Series X & S, Switch
A HD collection of the first four Sonic games feels like a slam dunk of a release. Throw all the games together, let us play as Knuckles in Sonic 2 and 3 and give us some behind the scenes stuff too. Bish, bash, bosh, real good nosh.
Somehow though, Sonic Origins still managed to mess up such an open goal. Instead of porting the original code, Sonic Origins utilised a remade version of all four games, which in theory was meant to improve all the games, particularly Sonic 1. The reality was a series of glitches and issues that made Sonic Origins a chore to play.
The real kicker though was the fact that SEGA chose to delist the older versions of Sonic 1, 2, 3 and Sonic & Knuckles, meaning players could only buy Sonic Origins to (legally) play these games. A prime example of an anti-piracy measure just actively encouraging more piracy.
6. Gotham Knights
Developer: WB Games Montreal
Publisher: Warner Bros. Interactive Entertainment
Platform(s): PC, PS5, Xbox Series X & S
For some, Gotham Knights might not have been a disappointment just purely because they never had high hopes for the game in the first place, which was understandable. Gotham Knights was emerging from an already large shadow in the form of the Arkham games, and yet it still missed the mark.
Gotham Knights did itself no favours with the whole "Batman is totally dead, guys" marketing, which is usually always comic code for "he'll be back for the finale," but Gotham Knights also disappointed players with its weak open world and boring combat.
The writing and characterisation of the Bat Family is worth checking out, but aside from that, there's very little of note to actually see in this one.
7. Gran Turismo 7
Developer: Polyphony Digital
Publisher: Sony Interactive Entertainment
Platform(s): PS4, PS5
There's no mistaking the fact that Gran Turismo 7 is a great game. If you're looking to play a brilliant simulation racing game, Gran Turismo 7 sits atop the mountain as the best of the best, but that doesn't mean it's immune from disappointment.
At a base level, Gran Turismo 7 disappoints with its lacklustre career mode that leans heavily on the idea that you're just as much of a petrolhead as the game developers are. However, the real disappointment came from how much of a grind it could be to actually unlock new cars, compounded by the fact that the game would push you to purchase more credits via microtransactions.
Being nickel and dimed by a game always feels disappointing, but when you've paid £70 for the game already, those feelings are amplified tenfold.
8. The Last Of Us Part 1
Developer: Naughty Dog
Publisher: Sony Interactive Entertainment
Platform(s): PS5
Alright, put the pitchforks down for a second here. The Last of Us Part 1 is an excellent game, but so was the remastered version that came out back in 2014. Sony and Naughty Dog pitched The Last of Us Part 1 as some kind of ground-up remake of that original release, complete with new features and more, but the actual reality is that Part 1 was a remaster of a remaster. The new character models and lighting looked great, but the actual meat of the game was still nearly a decade old.
If anything though, the real disappointment regarding The Last Of Us Part 1 is that Sony sold the game at launch for $70, which is a pretty ludicrous asking price for a remastered version of a game that's still readily available and highly recommended to this day. It's an indictment on Sony's practices as a whole — between TLOU Part 1's price and the PS5's price increase, it's been a disappointing year for the PlayStation's PR reputation.
9. The Callisto Protocol
Developer: Striking Distance Studios
Publisher: Krafton
Platform(s): PC, PS4, PS5, Xbox One, Xbox Series X & S
Upon the game's initial announcement, The Callisto Protocol immediately shot up to the top of most player's wishlists. A sci-fi horror game that's from the same mind behind Dead Space? That sounds like a surefire recipe for success. Unfortunately, now that the game has been released, the end result hasn't quite lived up to the hype.
While The Callisto Protocol is far from a bad game, with incredible visuals and competent gameplay, players have found that the actual horror part of the experience is practically non-existent. On top of that, some iffy design choices with regards to the combat have made The Callisto Protocol's core gameplay much more frustrating and repetitive than most players would care for. The lacklustre performance for PC players at launch only exacerbated the issues.
Again, the potential is still there to have a great time with The Callisto Protocol, but Dead Space killer this surely isn't.
10. Chocobo GP
Developer: Arika
Publisher: Square Enix
Platform(s): Switch
It was only a matter of time before Square decided to turn their acclaimed RPG series Final Fantasy into some kind of kart racer for the second time (the less said about Chocobo Racing, the better), so this year's Chocobo GP seemed like a logical step. As a game by itself, Chocobo GP is kind of fine, with decent gameplay and some mediocre tracks. So far, not so disappointing.
However, Chocobo GP earned an incredible amount of ire after launch thanks to the use of its microtransactions. One Reddit post in particular warned users from allowing their children to play the game on the Nintendo Switch, especially if their account had payment details attached, as the game's "predatory microtransactions" governed pretty much all of the game's unlocks.
By the end of the year, most people have just forgotten that Chocobo GP was a thing in the first place.
11. Pokémon Scarlet & Violet
Developer: Game Freak
Publisher: Nintendo, The Pokémon Company
Platform(s): Switch
From a purely commercial point of view, Pokémon Scarlet and Violet is the furthest thing from a disappointment, as both Nintendo and The Pokémon Company appear to be raking in the dough at a record pace. Still, fantastic sales haven't prevented a lot of players from considering Pokémon Scarlet and Violet to be a disappointment, as the awful state of the game's performance and the rampant glitches at launch have left a bad taste in player's mouths.
Really, the disappointing aspect of Pokémon Scarlet and Violet is how The Pokémon Company seem content on running Game Freak ragged, forcing them to develop more ambitious Pokémon titles for full scale release on the Nintendo Switch instead of quietly dropping reiterative releases on the Game Boy and the DS. Pokémon's place in Nintendo's library has changed, but The Pokémon Company is going to ride the same development cycle until the wheels fall off, and that's disappointing.
12. Trek To Yomi
Developer: Flying Wild Hog
Publisher: Devolver Digital
Platform(s): PC, PS4, PS5, Xbox One, Xbox Series X & S
It's no fun to rag on smaller scale projects for being disappointing, but that doesn't change the fact that Trek To Yomi failed to live up to its initial hype when it finally launched this year. When it was first revealed, Trek To Yomi looked like an interesting and novel take on the samurai revenge story, but a litany of issues prevented the game from living up to its true potential.
While the game's visual style was certainly impressive, most people felt that the combat was a bit too basic and imprecise, and that there wasn't enough in the way of exploration to keep the game fresh between combat encounters. Despite launching into Xbox Game Pass alongside other platforms, Trek To Yomi just hasn't managed to capture the attention of players, relegating it to being a footnote for 2022 as a whole.
READ MORE: 10 Best Switch Games of 2022
Some of the coverage you find on Cultured Vultures contains affiliate links, which provide us with small commissions based on purchases made from visiting our site. We cover gaming news, movie reviews, wrestling and much more.