In my opinion, one of the most overlooked aspects of the Xbox infrastructure are the Avatars. Introduced during the Xbox 360 days, avatars were a great way to put more personality into your online profile. For most people, these avatars were an extension of how they looked in real life, only with some Halo armour or a pet dragon. Either way, it was a proud expression of their identity. For your more problematic friends who stuck to CoD and FIFA, it was a chance to create some weird monstrosity that screamed "keep well away, I'm toxic".
When the Xbox One launched, the avatar system was seemingly forgotten about for a few years, before a redesigned version emerged for all Xbox One users back in October 2018. These new avatars offered more vibrant and emotive digital doppelgangers, allowing players to better convey their real world persona into cyberspace for their friends to see. The problem is, that's all they've been used for, and it sucks. In my opinion, Xbox could really do with better spotlighting their inclusion across the Xbox family of consoles.
While avatars on the Xbox One and Xbox Series X | S can still maintain pride of place in a user's profile picture, you often have to delve into a user's profile to see their avatar in action. That, or leave the console on idle for 10 minutes so the Xbox starts showing you what games your friends are playing. This is compared to the Xbox 360 dashboard, where your friends list was populated with your friends' avatar, all smiling and waving or asleep if your friend was offline.
Right now, Xbox has a brilliant tool at their disposal to allow players to become their best selves online, including options for disability awareness (wheelchairs and prostheses specifically) and the ability to wear any clothing/hairstyle regardless of gender or body type, but they're doing nothing with it. You can still buy premium items through the avatar marketplace using real money, but I'll be damned if there was a way to properly showcase that to other players. It saddens me, especially compared to how the avatars were used on the Xbox 360.
Granted, the avatars on the 360 were still somewhat underutilised, but as mentioned, they were still given pride of place on the dashboard. On top of that, the avatars were integrated into a variety of different games. Most of the games weren't great, to be fair, with the awful Fire Pro Wrestling game springing to mind, but there were some bangers in there too, Doritos Crash Course especially. There was even a certain novelty to seeing your avatar rock out in Guitar Hero too.
There's certainly ways and means that the new Xbox avatars could be implemented into more recent Xbox games. Maybe Gears 5 would be ruined if a bunch of brightly coloured, oversized avatars were running around instead of the standard burly meat slabs, but a game like Forza Horizon 4 could see your avatars take to the podium. It can't be any more immersion breaking than the LEGO Speed Champions DLC, right?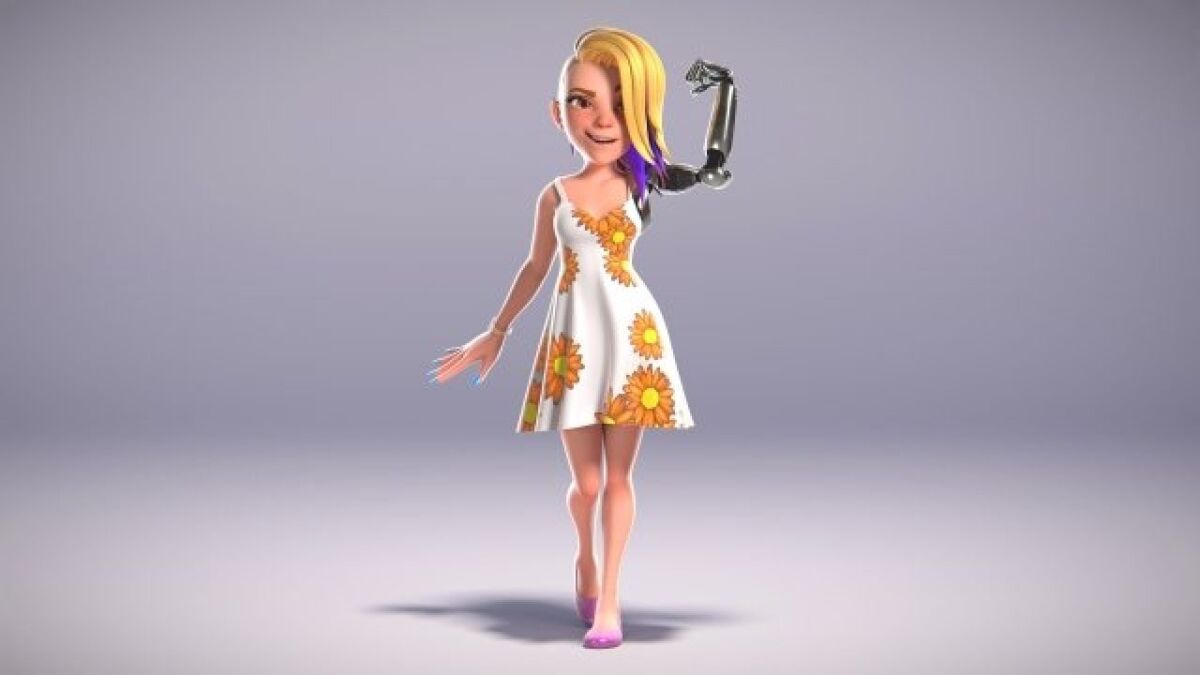 There's also the ever-present possibility of Xbox bringing back the popular 1 vs 100 online game show, which utilised the Xbox 360 avatars. While nothing has been confirmed regarding a 1 vs 100 revival, it certainly seems like something Microsoft are considering for the future, and it would be a great way to revitalise the avatar program while they're at it. Two birds and one stone.
This might just be blue sky thinking, but perhaps Xbox could use this as an opportunity to provide something that PlayStation once forgot about: Home, or at least a social space similar to it using the Xbox avatars. Players would be able to make their avatars interact with others in various social areas, and it could be used as a means to find people with like-minded interests. Hell, Xbox could even bundle it with the underappreciated Clubs features, giving people in the same club their own Clubhouse of sorts.
Alright, maybe the Xbox Home or whatever name it would receive (leave your best suggestions in the comments) is a little bit too ambitious for what I'm talking about, but the fact remains that avatars are a feature for the Xbox that have been forgotten about for way too long. One of the main criticisms for the Xbox Series X | S is the lack of truly next-gen features, and cramming the avatars wherever they could possibly fit seems like a great way to give the new consoles some much needed identity of their own.
Some of the coverage you find on Cultured Vultures contains affiliate links, which provide us with small commissions based on purchases made from visiting our site. We cover gaming news, movie reviews, wrestling and much more.