If you've been playing games at all over this past weekend, you'll have either experienced or at least heard about the mass outages regarding Xbox Live that stopped people from playing games, despite them being logged in. Personally, I experienced them on Saturday evening while hoping to get a level of Streets of Rage 4 completed while my tea was in the oven. No such luck for me, unfortunately. Xbox had other plans.
The issues essentially stopped people from playing certain games either from their console or through Xbox Cloud Gaming during Friday and Saturday night, with the issue still ongoing for some players. Xbox Support tweeted out that the issue is seeing some improvements, with full mitigation expected in the coming days.
We've seen significant improvement to the issue that has prevented some users from purchasing and launching games. We expect full mitigation in the coming days with the roll out of a new update.

— Xbox Support (@XboxSupport) May 9, 2022
Naturally, this called into question a host of DRM concerns, as players on their home console normally have some kind of grace period with their digital media that allows them to play offline, but this failsafe was meaningless for many as they were left unable to play their games at all. However, no one was more of a victim of the outage than this guy.
During the debacle, it was suggested by WindowsCentral writer Jez Corden that the inconsistency regarding which games worked and which didn't is down to the publisher, with certain games (even offline single-player games) requiring different levels of DRM checking than others. However, others like the accessibility account Does It Play? noted that other platforms like PlayStation and Nintendo Switch can still let players play their digital games offline even if their respective servers go down.
The fact that other platforms allow for something that Xbox doesn't is bad news for the green brand in and of itself, but considering the direction that Xbox are heading towards with regards to their business, it's downright worrying.
It's no secret that Xbox are moving to a more digital focused outlook, with subscription offerings like Xbox Game Pass providing excellent quality for a reasonable price. Digital sales are up, physical sales for new games are generally down, but if this weekend is anything to go by, this future might not be so bright.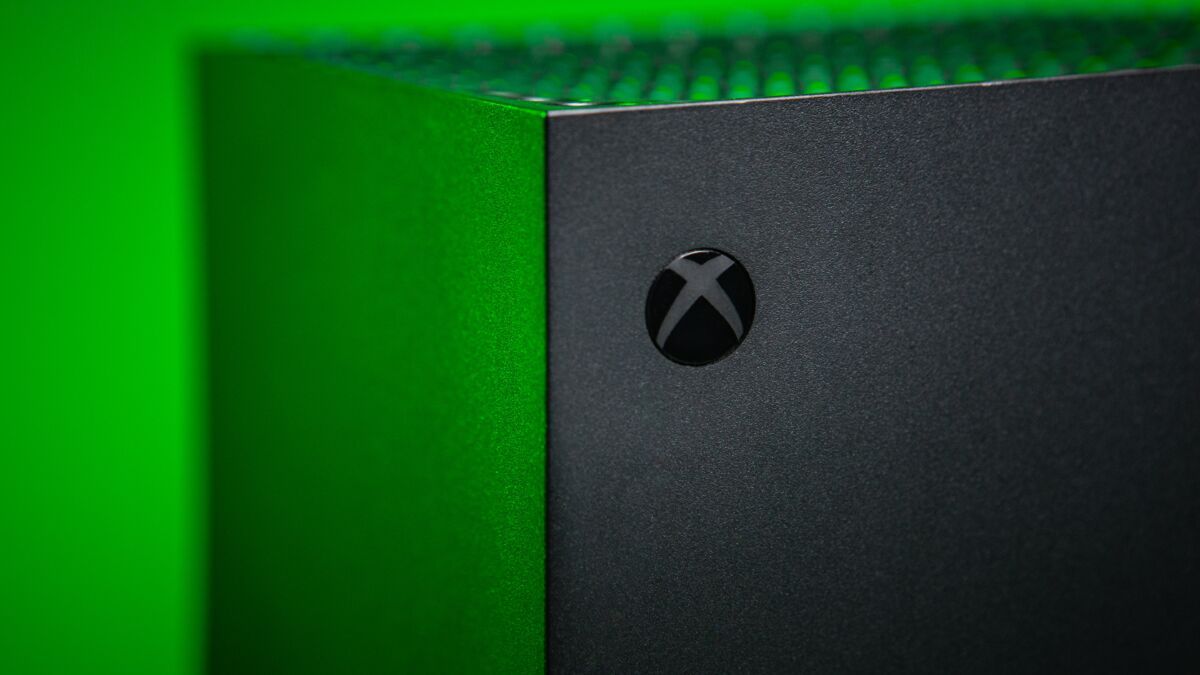 The best word to use when describing Xbox's overall package and USP is "convenience". Features like easy to access cloud gaming, backwards compatibility, Game Pass, and even Quick Resume for Xbox Series X & S users help make Xbox an easy platform to use on a consistent basis, but outages like this serve to undermine that feeling. If your entire digital library can just become unusable in the blink of an eye, the convenience isn't really worth the cost.
To be clear, it's not the fact there was an outage that's a problem. To expect services to work flawlessly at all times is a tad unrealistic. It'd be nice, but unfortunately there's going to be some periods where Xbox Live has a bit of a nightmare. However, it's what these errors and issues cause that's the problem. If one small hiccup on the Xbox servers locks out a large majority of players from enjoying games they rightfully own, then the entire system needs to be overhauled.
This is especially concerning given the sentiments shared by Phil Spencer regarding game preservation. Back in November, Spencer called for the industry as a whole to pull its finger out regarding video game preservation, but if the Xbox platform is going to rend a majority of a user's digital games as unplayable because of one small issue on their end, it's hard to trust they'll be the champions of game preservation if the Xbox servers ever get knocked offline permanently.
Truthfully, it's not surprising that an outage like this has occurred, considering the fact that the Xbox Series X & S console set-up requires a connection to the internet in order to function, while features like achievements also require an internet connection. The backlash to this weekend's outage has been a long time coming, and the ball's in Xbox's court regarding how they go about mitigating this. Some transparency on what caused the issue and how Xbox will prevent it from happening in the future would be a nice start.
READ MORE: Xbox & Bethesda Games Showcase 2022: 10 Predictions & Games We Want To See
Some of the coverage you find on Cultured Vultures contains affiliate links, which provide us with small commissions based on purchases made from visiting our site. We cover gaming news, movie reviews, wrestling and much more.