The increase of digital games has allowed players to enjoy a much greater selection of games than ever before, because it's much easier to distribute games across digital storefronts. However, this means that these games are much more susceptible to be removed via delisting, as licensing issues and other myriads of problems cause games to be deleted forever. It's a sad state of affairs, but unfortunately, digital gaming isn't truly safe and there's been some unfortunate casualties, especially on the Xbox One.
While this list certainly isn't an exhaustive collection of every single game that has been removed from the Xbox One store that remains unable to buy or play properly to this day, this list does contain some of the more notable omissions from the Microsoft Store. With that in mind, here's 10 of the biggest Xbox games that you can't actually play anymore.
1. Project Spark
Developer: Team Dakota, Skybox Labs
Publisher: Microsoft
Release Date: October 7th, 2014
Without meaning to, it seems like we've taken it upon ourselves to remember Project Spark, the creation tool/system exclusive to Xbox and PC that died a death after only a few years. Announced in 2013 before a launch a year later, Project Spark allowed players to create and share levels and game worlds from across a variety of genres. Whether it was platformer, racing game or mini-RPG, you'd be able to create something for anyone.
Unfortunately, Project Spark never seemed to pull in the same amount of critical, commercial and mainstream success that the likes of LittleBigPlanet or, more recently, Dreams, have achieved.
After being made completely free-to-play without microtransactions in 2015, it only took a few months for the game to be pulled from storefronts in 2016. Those who've downloaded the game can still create and play worlds, but on Xbox, there's no way to share content with other players.
2. Defiance 2050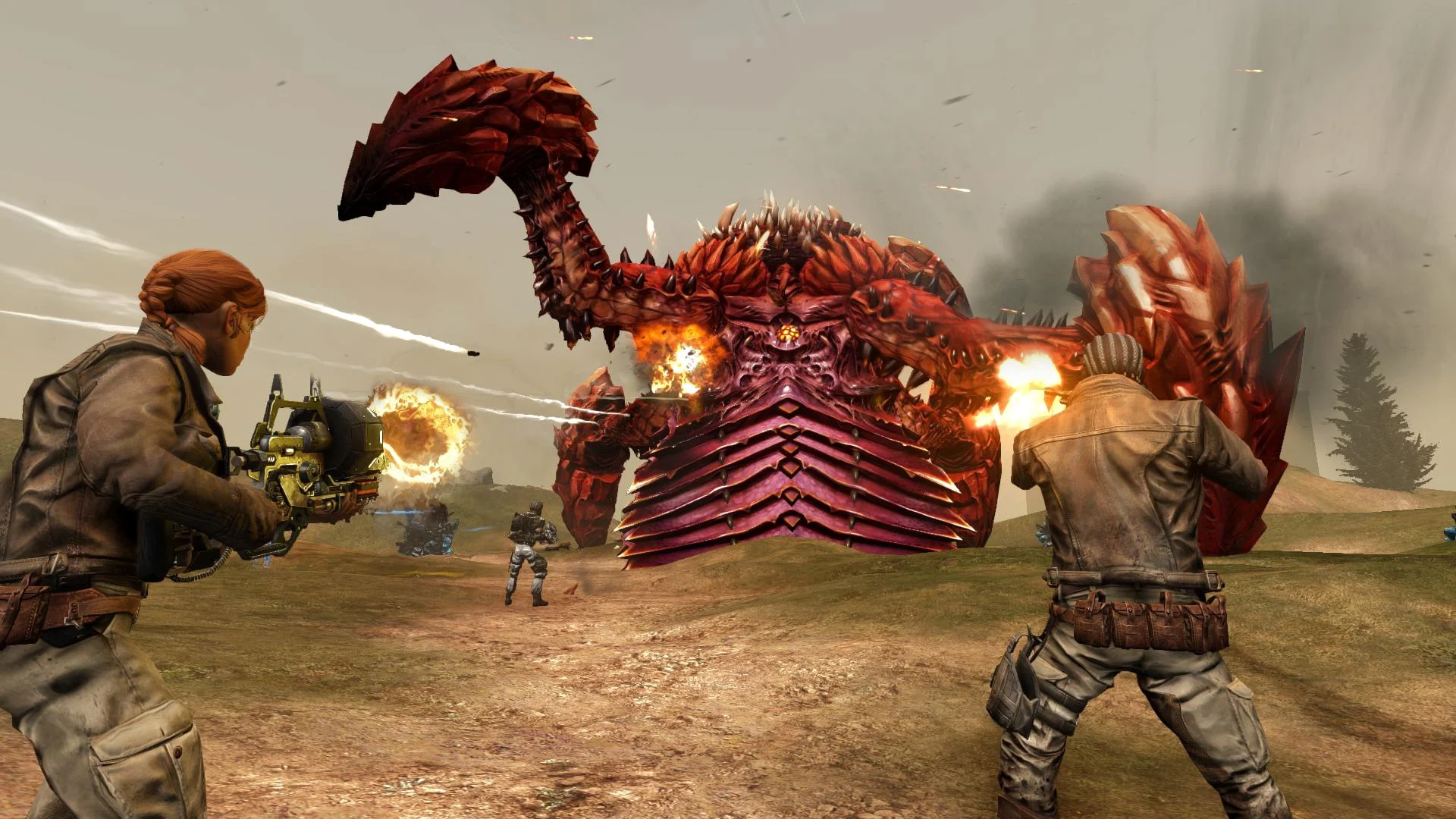 Developer: Trion Worlds
Publisher: Trion Worlds
Release Date: April 7th, 2018
Oh, what a strange life Defiance led. A paid MMO tie-in to a science fiction TV show, Defiance saw players create characters to explore the expansive post-apocalyptic world set forth by the TV show. Perhaps the game's biggest selling point was the fact that hundreds of players could get involved in various world events and fight massive bosses, which was about as chaotic yet enjoyable as it sounds.
The TV show has long since been cancelled, while the game originally launched on PC, PS3 and Xbox 360 in 2013, going free to play after a year. The original version of the game even held a special in-game event that was marketed as the fourth season of the TV show, after SyFy cancelled the show in 2015.
All the way in 2018, the game was relaunched as Defiance 2050 on PC, PS4 and Xbox One, which updated and consolidated a lot of key gameplay features, but after just a few years, the game was shut down in 2021, with pretty much all traces of the game's forums deleted too.
3. The Legend of Korra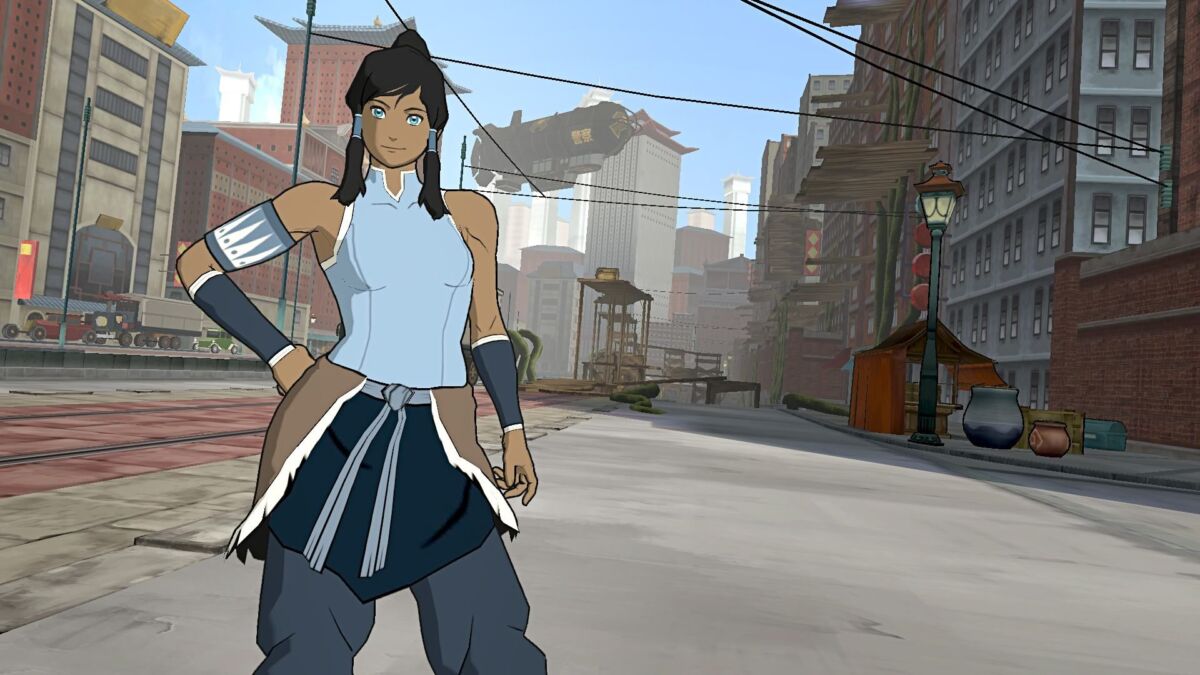 Developer: PlatinumGames
Publisher: Activision
Release Date: October 21st, 2014
Video games based on the Avatar anime series have been hit or miss over the years, mostly misses in all honesty. Perhaps the only hit was The Burning Earth, and that's only because you can easily obtain 1000 gamerscore in about five minutes. However, Platinum's take on The Legend of Korra broke new ground by being a licensed game that was pretty decent.
Essentially, players would take on the role of Korra and beat up hordes of goons/monsters, with a trademark Platinum flair that made the game such a joy to play. Or at least, I remember enjoying it anyway. The reception to The Legend of Korra from critics at the time was less than warm, with many criticising the lack of story and how it felt like a rushed Christmas project.
However, the game was published by Activision, who lost the license back in 2017, with the game being delisted as a result. As The Legend of Korra never saw a physical release, it's now become impossible to buy the game for new players, meaning it's lost to time forever. Other licensed Platinum titles, including Teenage Mutant Ninja Turtles: Mutants in Manhattan, and Transformers: Devastation, were also delisted in 2017, but as they were both available physically, you can still buy them second-hand.
4. The Culling 2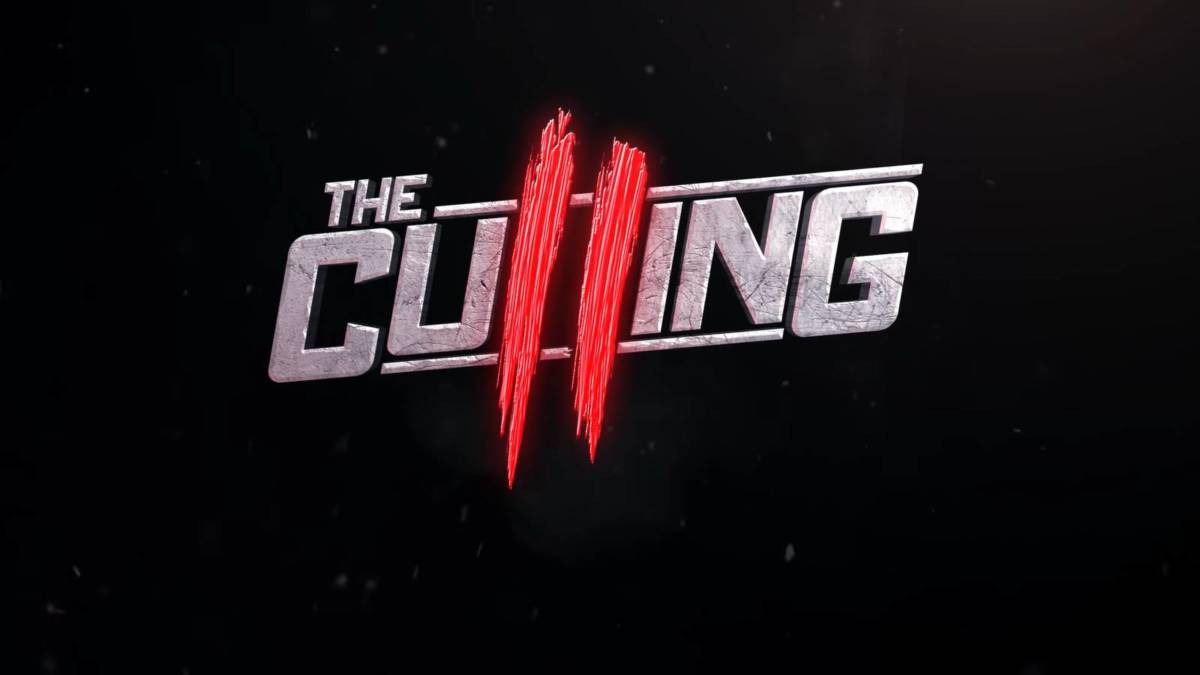 Developer: Xaviant
Publisher: Xaviant
Release Date: July 10th, 2021
Perhaps the swiftest launch to removal in history, The Culling 2 was meant to be a grand relaunch for one of the grandfathers of the battle royale genre. The Culling felt like the closest we'd get to an actual Hunger Games, with contestants on a battle royale game show running through a jungle environment to try and murder the crap out of each other. While there were guns and ranged weapons, the melee focus gave The Culling a more rugged feel.
The Culling 2 took all of that, threw it out of the window and replaced it with a PUBG/H1Z1 clone that lost all of the identity that Xaviant had cultivated with their previous instalment. The launch was an absolute disaster, with only a handful of matches actually reportedly happening. There were very few reviews of the game at the time, but IGN's is particularly scathing.
Just a few days later, the game was removed from all storefronts, never to be seen again, while Xaviant instead decided to resurrect the original game instead.
They also added pay-as-you-play mechanics, which is a big oof in and of itself.
5. Ben-Hur
Developer: Float Hybrid Entertainment, Krome Studios
Publisher: AOL
Release Date: August 9th, 2016
Remaking the film Ben-Hur seems like a bad idea, considering it's a classic of cinema, so using that remake to release a free-to-play game based only on the famous chariot race seems like a sandwich of misguidedness. Players controlled a chariot racer, attempting to win a series of races with a variety of obstacles and other chariots making life difficult for you. It also sucked, just like the movie remake did.
The only real value that Ben-Hur offered was the fact it was an easy 1000G, but up to 2 hours of your time isn't really a worthwhile investment for a game as bad as Ben-Hur. Trust me, I did it.
As the game was a collaboration between developers Float Hybrid Entertainment, publisher AOL (jesus christ), and the movie's owners MGM, Ben-Hur was delisted after two years. No one was sad to see it go.
6. The Grand Tour Game
Developer: Amazon Game Studios
Publisher: Amazon Game Studios
Release Date: January 15th, 2019
If watching a bunch of idiots do stupid stuff around the world as part of The Grand Tour TV show on Amazon Prime wasn't bad enough, there was a video game that attempted to emulate the wacky antics of the three hosts. The game was scheduled to release in episodes alongside Season 3 of the show, which admittedly is a decent attempt at cross-promotion across platforms and mediums. While the subject matter is questionable, the ambition is undeniable.
Despite the impressive premise, the gameplay just couldn't match up to the current racing games of the modern era. Within 18 months of release, The Grand Tour Game was quietly shuffled off from digital storefronts, with the reason why being unclear even now.
It's possible there was a rights issue between W. Chump And Sons, the TV production company helmed by the show's hosts, or Amazon chose to delist the game, either due to poor sales and critical reception or as part of a decision to move away from console game publishing.
7. Aftercharge
Developer: Chainsawesome Games
Publisher: Chainsawesome Games
Release Date: January 10th, 2021
Asymmetrical multiplayer games have the potential to be some of the most interesting games on the market, as they take two opposing forces and pit them against each other to see who's the best. Aftercharge followed that formula, seeing two teams of three vying for control over various generators. One team plays as an invincible security squad trying to protect some generators, while another plays as invisible robots looking to drain the generator's power.
There was an interesting premise within Aftercharge, as the various characters on both sides had their own abilities that could shake up gameplay. The game received decent reviews from critics, but the user score on Metacritic points to a lack of support from regular players.
However, it was announced on June 1st, 2021 by developers Chainsawesome Games that Aftercharge would be getting deleted forever by the end of the month. According to them, the game had been operating at a loss for far too long, and the time was right to pull the plug. However, the developers have been buoyed by the success of Knight Squad 2, so it's not all bad news.
8. Gigantic
Developer: Motiga
Publisher: Perfect World
Release Date: July 20th, 2017
Oh boy, this one stings. Just a few months after writing an article about how good Gigantic was, the developers announced that the game would be shutting down.
Gigantic felt like the proper fusion between third person shooter and MOBA, with players experiencing excellent gunplay alongside objective based game types that forced players to be more than just proficient fraggers. Like any good MOBA/hero shooter, Gigantic featured a wide range of characters with unique abilities, though none of them were as cute as Pakko.
Unfortunately, Gigantic only lasted a full year, with the game being effectively cancelled in January 2018 after one last big content update. Gigantic's servers remained active for another six months, with all the characters being free to play so everyone could experience the full extent of the game, but with dwindling player numbers, perhaps it was the right decision to say goodbye to Gigantic.
9. Hand of the Gods: SMITE Tactics
Developer: Hi-Rez Studios
Publisher: Hi-Rez Studios
Release Date: September 12th, 2017
Hi-Rez Studios are known for their free-to-play games, with SMITE, Paladins and Rogue Company all achieving moderate levels of success in the MOBA, hero shooter and tactical shooter genres.
Hand of the Gods was Hi-Rez's attempt at breaking into the world of card battlers, based on the artwork and gods featured in SMITE. It was a card strategy game that could have had potential, but it just wasn't to be. With games like Hearthstone still dominating the card gaming space, Hand of the Gods couldn't find a foothold, and with very little actual reviews of the game, it received no attention from press or gamers.
According to SteamDB, the game very rarely broke the 100 players mark during the two years since its full launch, which pales in comparison to how well Hi-Rez's other games have been received. With numbers like that, it was no surprise that Hand of the Gods: SMITE Tactics was killed off at the beginning of 2020. It might have been the first thing to go in 2020, but it wasn't the last.
10. Evolve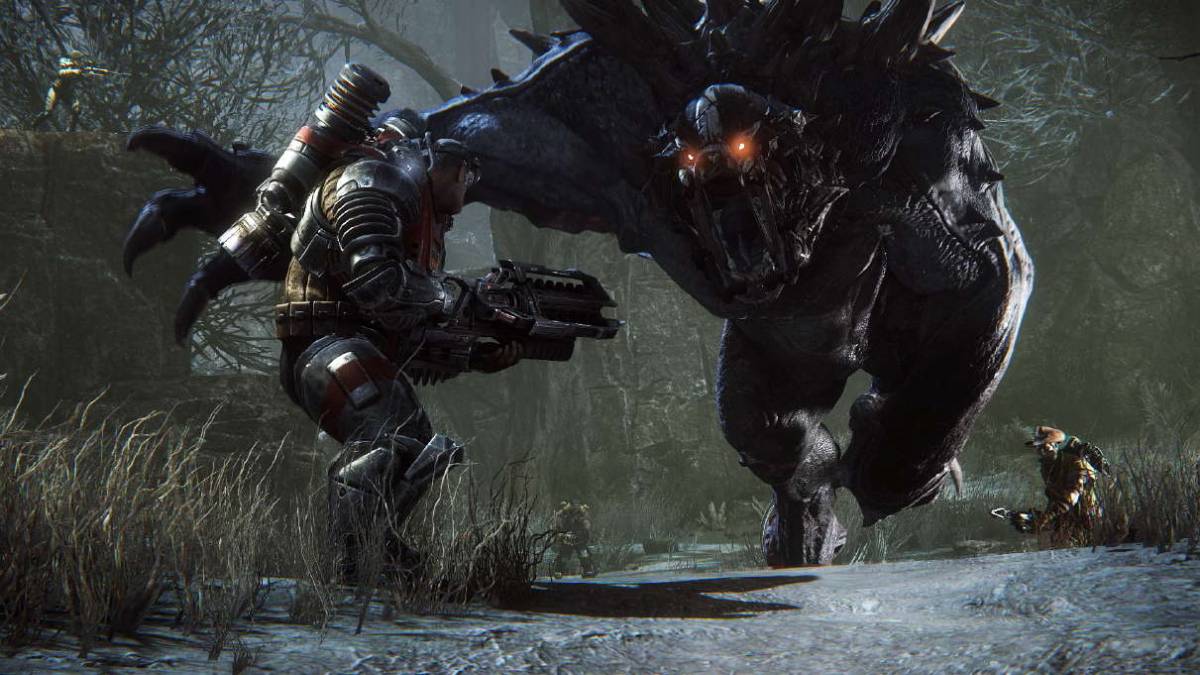 Developer: Turtle Rock Studios
Publisher: 2K Games
Release Date: February 10th, 2015
Another asymmetrical multiplayer experience, Evolve had all the potential and hype to be the next big thing in gaming. Teams of four hunters would drop into a map with a view to hunt down a lone monster, with a deadly cat and mouse game emerging between the two parties. Initially, the monster would be too weak to fight the hunters, but if the monster wasn't killed quickly, it'd reach more powerful levels, tipping the balance away from the hunters.
Launching in 2015, Evolve was supported for 3 years with updates, including new monsters and characters. PC players were even to a Stage 2 update, which added a host of new improvements and even made the game free-to-play. Unfortunately, it was too little, too late. The game's middling reviews and the launch DLC controversy meant the game failed to achieve enough groundswell. Eventually, Evolve was removed from storefronts and the servers were shut down in 2018.
If nothing else, at least Turtle Rock's new game Back 4 Blood seems like the move to another game was worth it.
READ MORE: Digital vs. Physical Games: The Pros and Cons
Some of the coverage you find on Cultured Vultures contains affiliate links, which provide us with small commissions based on purchases made from visiting our site. We cover gaming news, movie reviews, wrestling and much more.