Xbox looked set to have a pretty great 2022, with both Redfall and Starfield set to launch by the end of the year, but Microsoft and Bethesda have (rightly) taken the decision to delay both of those games to the first half of 2023, ensuring that both receive the love and polish they deserve. Again, it's the right decision to avoid releasing a game that's absolutely unfinished (looking at you, Cyberpunk 2077), but the delay has now created a vacuum for Xbox at the end of the year.
Considering we've barely seen a crumb of gameplay for either Starfield or Redfall since both were announced, the news of their delay wasn't exactly surprising, but it's still dealt a huge blow to Xbox's upcoming schedule. With no big, first party releases set for the second half of the year, Microsoft is going to have to dig down deep with a big announcement at next month's Xbox & Bethesda Gaming Showcase 2022.
Both Redfall and Starfield were expected to be big parts of the upcoming showcase, and there's every chance that they'll be big players during the presentation, but with the release date for both games pushed back, the hype will naturally be muted by comparison. Xbox needs to find a way to get players excited for the last six months of 2022, because right now it feels like there's few reasons to be invested, especially considering other delays like S.T.A.L.K.E.R. 2.
Not to subscribe to the whole console war crap, but it's worth noting that PlayStation has Xbox beat when it comes to exclusives, purely in the sense that PlayStation has some. Between Gran Turismo 7, Horizon Forbidden West and Ghostwire: Tokyo, PlayStation has had more to offer with regards to exclusives, with God of War: Ragnarok also on the docket for 2022. Sure, Ghostwire might have come from an Xbox studio, but Sony have launched more games on Xbox in 2022 than Xbox Game Studios has. Thanks, MLB The Show 22.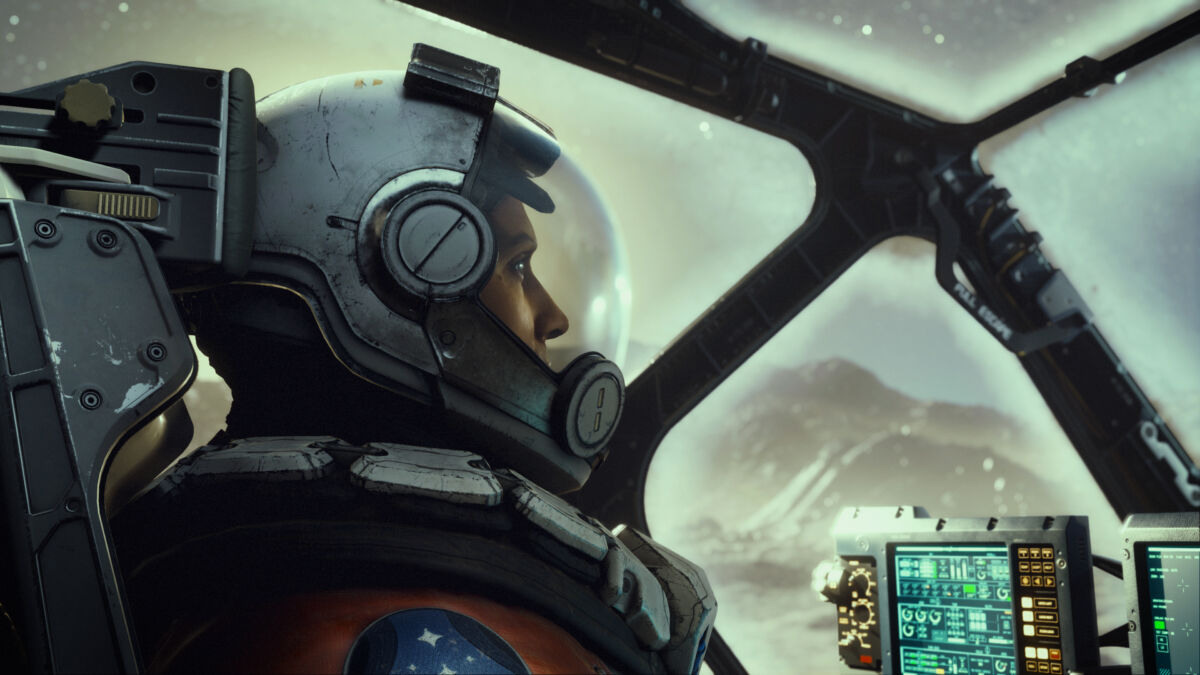 This upcoming showcase needs to bring something big to the table in order to make up for the games that have been pushed back, and there's a few ways to go about it. Xbox could lift the lid on some of its bigger projects, but they need to walk a fine line. On top of the fact that revealing early in development projects doesn't solve the impending gap in Xbox's mid-to-late 2022 release window, Xbox have relied on this tactic too much of late.
The company has been guilty in the past of revealing games way before they were actually going to be released. We're still waiting to hear more on Everwild, for starters, while the saga of Halo Infinite's development and pre-release showcases is now infamous. Heck, a brand new Forza Horizon game was announced and released since the next Forza Motorsport was announced.
It feels like Xbox's marketing strategy has been developed out of a need to shut up the people who spent years decrying Xbox as having no games. Each major showcase, they'll show up and announce a bunch of new Xbox exclusives with just a CGI reveal trailer to show for it (see: State of Decay 3, Everwild, The Outer Worlds 2, Avowed, Contraband and more). Phil Spencer may as well just look straight into the camera and shout "look, we have games, you can't see them but they're coming!"
One other way (that doesn't require them to announce a game way too early) could be with some updates to some highly anticipated games like Fable. After having been announced a few years ago, the timing seems right for Xbox to lift the lid on what Playground Games have been working on.
There's a number of games that Xbox could take that approach with, with Hellblade 2 from Ninja Theory being the other likely candidate, though it's probable that the majority of Xbox's upcoming line-up, like Avowed, The Outer Worlds 2 and Perfect Dark, aren't ready to be shown again just yet. With regards to what we currently know is coming out, Xbox might be struggling to showcase some new footage, so another approach would likely be wise.
Xbox could alos go the route of announcing a big third party game launching on Xbox Game Pass in the second half of the year, ensuring some level of interest in the brand heading towards Christmas. Gotham Knights might be a good suggestion, with Xbox and Warner Bros already working together last year to launch Back 4 Blood on Game Pass. Typically, it'd be too soon to announce Game Pass launches like that, but Xbox are in a bit of a bind at the moment and an announcement like this could do the world of good for them, as well as potentially getting more people interested in Gotham Knights.
Really, Xbox needs to pull something new out of its bag of tricks, whether it's the confirmation of rumours like the reported remasters of both the original Fable trilogy and the Gears of War trilogy, something highly requested like Persona 5 Royal coming to the Xbox, or a completely new reveal that catches everyone off guard. Xbox are going into this showcase on the backfoot, so there's a real need for them to go big during this showcase, especially after the recent DRM fiasco. However, they'd also do well to avoid asking the fans to wait, like they've done so many times in the past.
READ MORE: 15 Best Co-Op Games On Xbox Game Pass
Some of the coverage you find on Cultured Vultures contains affiliate links, which provide us with small commissions based on purchases made from visiting our site. We cover gaming news, movie reviews, wrestling and much more.