Not sure if you heard, but CM Punk is back in AEW, and that's just one of the many reasons to feel great about being a wrestling fan right now. At AEW All Out, CM Punk made his in-ring debut for his new home and defeated Darby Allin in a satisfying return bout. Darby looked like as much of a star as the hometown hero did, but this was Punk's match to win, and nobody was complaining when he hit that magnificent GTS to score the pinfall victory.
Following his emotional win, Punk helped Allin to his feet and had a pretty intense stare-down with 'The Icon' Sting, a moment that fans would have scoffed at if we were told just over a year ago. This begs the question: is the mini-rivalry between CM Punk and the face-paint crew definitively over? What exactly lies in CM Punk's near future? What is this all going to build to? Time for some serious speculation.
Considering who CM Punk chose for his first opponent in AEW, it'd be safe to assume that he's here to tick off some personal dream matches. Darby Allin seems to be high on the list of many returning faces, including the recently signed Bryan Danielson and Adam Cole, and it was great to see Punk enjoying sharing a ring with a unique talent like Darby.
With that in mind, it's likely that we'll see CM Punk tick off several more of these dream matches to not only give the fans a handful of matches that were worth the seven year wait, but also to give himself enough experience to shake off any potential ring rust. It's likely that we'll see Punk compete against fellow young stars like: Jungle Boy, Ricky Stark, MJF and Sammy Guevara, before moving onto a higher tier of competition in AEW.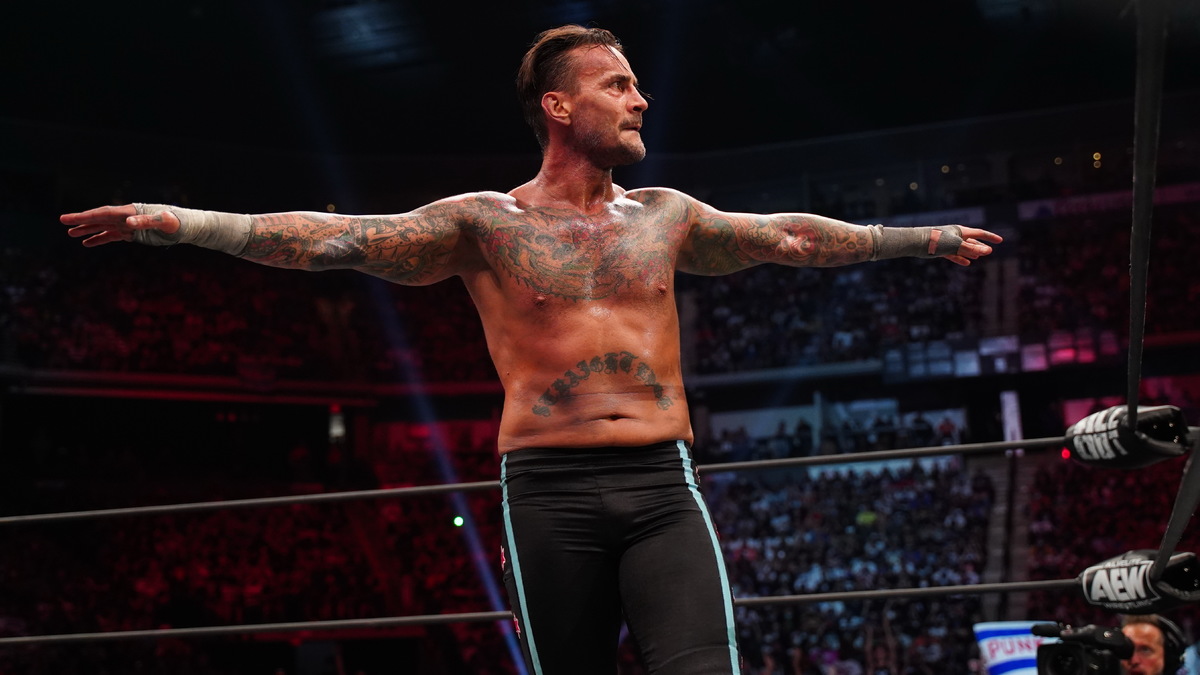 There's no doubt these matches would be spectacular affairs, not only because Punk has proven that he can still hang in a 15+ minute match, but also because all these young guns would be looking to make a name for themselves in a high-profile singles match against a modern day legend. As I've already said, Punk made Darby look like an absolute star, even in defeat, so there's no doubt in my mind that he'll do the same for the aforementioned names.
There's also the possibility that the proposed singles match against Sting could be next on the cards, which would be absolutely mad. Nobody could've guessed that the Stinger would be in the crop of wrestlers used during CM Punk's comeback run, but I'm sure nobody would turn their nose up at this blockbuster encounter. Both Punk and Sting have proven themselves as still more than capable hands in the squared circle, so I reckon they could at least string together a 10 minute bout. It could easily headline an episode of Dynamite, but might even be best saved for Full Gear in November. An easy sell to any wrestling fan.
But let's think a little further ahead: is CM Punk ready to ascend into the championship picture? Of course he is.
Within a matter of two weeks, CM Punk has reinvigorated a tired and bitter wrestling fanbase, giving every audience member a reason to care about what's happening in the industry, to become invested in a product and give them unyielding support as they continue to grow as an alternative to WWE. Punk merchandise has broken sales records, ticket sales have been through the roof and even more big names have started to express interest in joining one of the most star-studded rosters of all time. That's mostly thanks to CM Punk.
So would you consider putting your top championship on a wrestler that can generate this much buzz and excitement? There's no argument. CM Punk is wrestling right now, and should he lead the charge at the forefront of the AEW movement, then there's an even bigger chance that they could pose a real threat to WWE's status quo.
This of course requires Kenny Omega to relinquish the championship he has had a stranglehold on for almost a year. Omega has been killing it as AEW Champion, most recently competing in an underrated main event with Christian Cage, and then setting up a potential feud with the debuting Bryan Danielson. It's hard to justify Omega dropping the title to even a wrestler like Danielson or CM Punk, but if anyone's going to do it, is has to be one of them.
Both are the biggest draws that AEW have at this current moment, and Omega deserves to be dethroned by only the very best. Whoever ends up as the next AEW Champion, they'll have more power than even the hottest of WCW World Heavyweight Champions back in the peak of the Monday Night Wars, hence why that man should be CM Punk, the veteran that seems to have been given a birthright to lead the charge against WWE and into the next era of professional wrestling.
READ NEXT: 10 Dream Matches For CM Punk In AEW
Some of the coverage you find on Cultured Vultures contains affiliate links, which provide us with small commissions based on purchases made from visiting our site. We cover gaming news, movie reviews, wrestling and much more.