This is a summer that just won't quit, ladies and germs, as we're on our way to the third $1+ billion grosser of the season. This weekend only saw one new nationwide release, but it's a big one, and this June is pacing to be the largest ever with $1 billion in domestic grosses already under its belt.
Debuting in first, Universal's Jurassic World: Fallen Kingdom erupted with $148.02m from 4,475 venues ($33,078 per-theatre average), the studio's second-biggest opening ever ahead of 2015's Furious 7 ($147.19m). Fallen Kingdom's debut is also the largest non-Disney haul since 2016's Batman v Superman: Dawn of Justice ($166.01m). All in all, this is a pretty strong figure, despite being -29.1% behind its 2015 predecessor's $208.81m opening (an all-time record for six months).
Nobody really expected the J.A. Bayona-helmed Fallen Kingdom to match the first Jurassic World, however. That movie managed a perfect confluence of pent-up nostalgia (it was the first Jurassic movie in 14 years) and an immediately enticing hook (the park is open), whereas Fallen Kingdom didn't quite have either. Universal seemed aware of this, given the movie had a reported $170m production cost, versus the $250m they easily could've thrown at a sequel to the #5 movie ever worldwide. Reception for the movie has been largely meh, but this has never been a critics' franchise and general audiences seem to like it enough – they gave Fallen Kingdom an "A-" rating on CinemaScore polls.
As for Fallen Kingdom's endgame, legs akin to Jurassic World (3.12x multiple) give it $462m. A performance akin to last December's Star Wars: The Last Jedi (2.81x multiple), a fellow sequel to an all-time opener, lands Fallen Kingdom at $416m. Jurassic Park is a walk-up friendly series, not so much a fanbase one that can and will cry foul ala Star Wars, suggesting Fallen Kingdom ought to hold fine enough to cross $400m.
Internationally, Jurassic World: Fallen Kingdom added $111.9m from 68 markets in its third frame of overseas play. International and global hauls are $567m and $715.02m, respectively, good for #3 of the year thus far. China continues to be a boon for Fallen Kingdom, collecting $204.4m to date. Top markets aside from China are South Korea ($43.4m), the U.K. ($41.4m), France ($19.9m), Germany ($19.3m), and Spain ($18.4m).
In second, Disney/Pixar's Incredibles 2 fell -56% in its sophomore weekend, powering $80.35m for a $349.79m cume. Interestingly, Incredibles didn't fall like an animated movie (e.g., 2016's Finding Dory fell -46% in its second frame) so much as any ol' superhero flick. Which isn't bad, mind you, especially when dealing with numbers this large. Plus Dory didn't have to contend with a Jurassic World movie. Some people, myself included, were bullish on Incredibles' legs this weekend, anticipating a $100m+ stash – something that would've been a historic Hollywood moment (two movies making over $100m on the same weekend). Alas.
That said, Incredibles is still a lock for over $500m and is set to take the animated domestic grosser crown away from Dory, so it's doubtful Disney/Pixar are ho-humming too much.
Overseas, Incredibles 2 grossed $56.8m from 28 markets for a $134.64m cume. Global is $484.43m as the movie gradually expands. Top markets for Pixar's superhero family are Mexico ($23.5m), China ($21.2m), Australia ($15m), Russia ($10.4m), and Argentina ($6.7m).
In third, Warner Bros.' all-female spin-off Ocean's 8 took $11.55m (-39.1%) in its third weekend, totaling $100.28m. Ocean's 8 has been a healthy performer for Warner Bros., who've yet to push out a legitimate break-out flick this year. That's largely thanks to the movie's $70m production cost. Overall, Ocean's 8 is still on pace for over $120m.
Internationally, the Gary Ross-directed film added $27.6m from 60 markets for a $71.3m haul and $171.58m globally. Top markets are Australia ($10.1m), South Korea ($8.6m), the U.K. ($5.8m), Mexico ($5.7m), and Brazil ($4.3m).
Down in fourth, Warner Bros.' Tag fell -44.8% in weekend no. 2, tagging (sorry) $8.25m over the frame and $30.42m to date. Tag's performance isn't exactly terrible, but it's lacking momentum here, and it's not looking too profitable at this point ($28m production cost). Hopefully this can get somewhere over $50m by run's end.
Tag added $1.2m from 9 international markets, tallying $3.2m overseas and $33.62m globally. Its cume is largely led by Australia ($1.5m), with New Zealand runner-up ($340k).
Rounding out the top five, Fox's Deadpool 2 eclipsed a certain Star Wars Story, earning $5.27m in its sixth weekend. Domestic total is $304.17m, a smashing success in a world where comedy sequels don't tend to spark much fire.
Overseas, Deadpool 2 grossed $5.4m in 63 markets for a $403.04m total. Global cume is $707.21m, fantastic numbers for the $110m flick. Top markets are the U.K. ($40.7m), South Korea ($30.6m), Australia ($26.2m), Russia ($21.7m), and Germany ($21.5m).
HOLDOVERS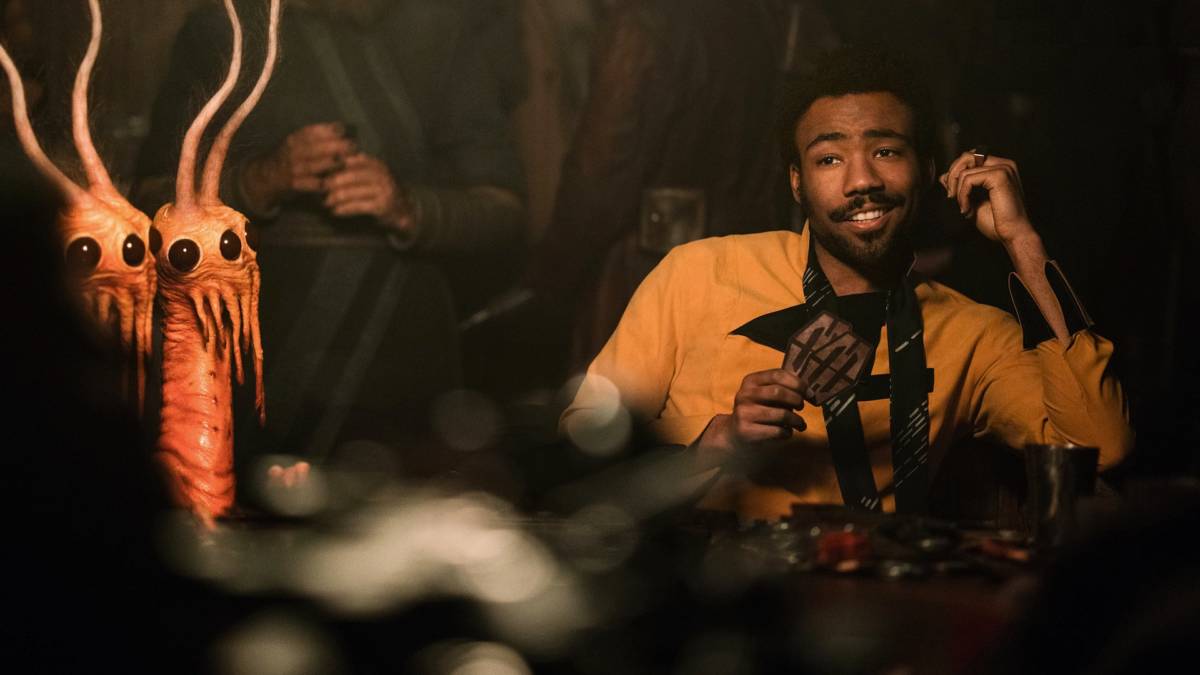 6. Solo: A Star Wars Story (Disney) – $4.51 million (-54.9%), $202.64m cume
7. Hereditary (A24) – $3.63 million (-47.1%), $34.82m cume
8. Superfly (Sony) – $3.4 million (-50.4%), $15.32m cume
9. Avengers: Infinity War (Disney) – $2.58 million (-52.5%), $669.57m cume
10. Won't You Be My Neighbor? (Focus) – $1.82 million (+81.6%), $4.08m cume
Some of the coverage you find on Cultured Vultures contains affiliate links, which provide us with small commissions based on purchases made from visiting our site. We cover gaming news, movie reviews, wrestling and much more.