OUR LATEST VIDEOS
Thanks to the House of Mouse and their dastardly Star Wars movies that suck up all the money in the world, the second weekend of December serves as an attempt for big-budget pictures to reap as much as they can before the late-December smattering of cinema.
Repeating at #1, Disney/Pixar's Coco added $18.3 million to its coffers for a healthy $135.51m total. Coco's -33.5% drop is a smidge better than Moana's (-34.4%) during the same frame. Thus far, Coco is pacing -6% behind Moana; initially, Coco was -11% behind. Alas, theatres will be packed with content in a couple of weeks, indicating Coco may not be able to close the gap. That being said, Coco's on pace to clear $200 million with relative ease.
Overseas, Coco grossed $55.3 million from 35 markets, lifting its overseas and global totals to $254m and $389.51m, respectively. Coco maintained #1 in China for the third consecutive weekend, dropping a slight -21% for a whopping $128m haul. Top markets outside of China are Mexico ($56.6m), France ($10.9m), Spain ($8.9m), and Russia ($7.8m). Disney unspools its animated releases slowly, with markets such as the U.K., Australia, Brazil, Japan, South Korea, and others yet to come.
Keeping second place, Warner Bros./DC's Justice League grossed $9.6 million in its fourth frame, a -42.4% drop from last, virtually identical with that of 2016's Fantastic Beasts and Where to Find Them (-42.5%) during the same weekend. Justice League has tallied an underwhelming $212.06m to date, a number that would look much nicer if the superhero mash-up didn't cost a ridiculous $300m to produce. Warner Bros. has acted accordingly, with changes in DC's film unit expected early next year. Odds are Disney/Lucasfilm's Star Wars: The Last Jedi will suck up any oxygen left in Justice League's room this coming weekend.
Overseas, Justice League notched $15.4 million from 66 markets for a $401.3m overseas haul. Global is $613.36m. Top markets for Justice League are China ($103.1m), Brazil ($35.6m), Mexico ($23.5m), the U.K. ($21.8m), and Australia ($14m).
In third, Lionsgate's Wonder fell -30.4% to gross $8.45 million. Domestic cume is $100.3m, a fantastic achievement for the responsibly-budgeted $20m drama. Wonder also surpassed this February's John Wick: Chapter 2 ($92.03m) to become Lionsgate's highest-grossing movie of 2017. Overseas, the Stephen Chbosky film added $11.4 million from 56 markets for a $29.3m total. Global cume is up to $129.6m. Top markets for Wonder are Australia ($4.4m), the U.K. ($4.3m), Brazil ($3.6m), and Spain ($3.1m).
Jumping to fourth, A24's The Disaster Artist proved that Tommy Wiseau can indeed, for once, by lucrative. The James Franco-directed (and starring) adaptation expanded to 840 hubs, leaping +431.3% to gross $6.44 million. Domestic total for The Disaster Artist is $8.03m. For perspective, 2003's The Room (whose production Disaster Artist revolves around) grossed a lovely $1,900. A24 is known for putting out artistically striking releases that typically stumble when expanded nationwide, with the notable exception of the still-playing Lady Bird.
Such wasn't the case here; it's a victory for the studio and a victory for Franco, whose directorial efforts prior weren't exactly commercial successes – his highest-grossing movie was 2014's Interior. Leather Bar. ($42,534 from two theatres). While many movies are winding down their runs in preparation for the oncoming December releases, prestige movies make their mark as they accumulate buzz for awards season. Overseas, The Disaster Artist grossed $1 million from 3 markets for a $1.7m total. Global haul is $9.7m.
In fifth, Disney/Marvel's Thor: Ragnarok crossed the $300 million milestone, adding $6.29 million in its sixth frame (a healthy -36.4% fall). Domestic haul for Ragnarok is $301.16m, pretty impressive when one considers Thor was once the Marvel Cinematic Universe's "lesser," with prior entry Thor: The Dark World ($206.36m) slotting #13 out of 17 MCU flicks at the box office. Internationally, Thor: Ragnarok grossed $3.1 million as its run begins its end phase. Overseas and global totals are $532m and $833.16m. Top markets for Ragnarok are China ($112m), the U.K. ($40.4m), South Korea ($35.1m), Brazil ($30.3m), and Australia ($26m).
Landing all the way down at #10, this weekend's only new wide release didn't fare too well. Just Getting Started, starring Morgan Freeman, Tommy Lee Jones, and Rene Russo marked director Ron Shelton's first theatrical film in 14 years; unfortunately, not too many people found that enticing, shelling out a meager $3.18 million from 2,161 venues. Broad Green, the film's distributor, is clearly hoping for a play akin to 2015's A Walk in the Woods ($8.25m debut, $29.5m total), but Just Getting Started carries a miserable 9% approval rating on Rotten Tomatoes and a 3.9/10 score on IMDb. This one will get lost in the shuffle awfully quick.
That wraps up this weekend's box office report. Take a gander at holdovers/notables below and check back Thursday for forecasts on Star Wars: The Last Jedi and Fox/Blue Sky's Ferdinand.
HOLDOVERS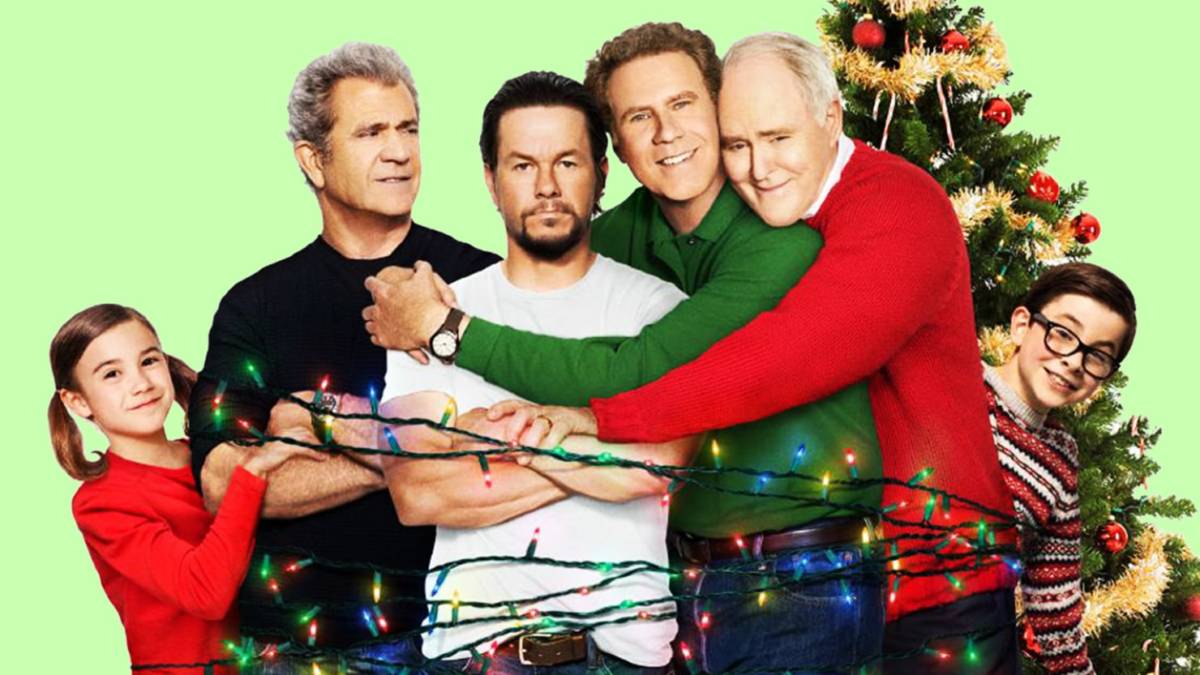 6. Daddy's Home 2 (Paramount) – $6 million (-20.8%), $91.16m cume
7. Murder on the Orient Express (Fox) – $5.1 million (-24.6%), $92.71m cume
8. The Star (Sony) – $3.68 million (-9.9%), $32.28m cume
9. Lady Bird (A24) – $3.55 million (-17.3%), $22.33m cume
NOTABLES
– The Shape of Water (Fox Searchlight) – $1.1 million (+560.4%), 41 theatres ($26,829 avg.), $1.33m cume
– Darkest Hour (Focus) – $777,000 (+617.0%), 53 theatres ($14,660 avg.), $1.23m cume
– Call Me By Your Name (Sony Classics) – $291,101 (-1.5%), 9 theatres ($32,345 avg.), $1.37m cume
– I, Tonya (Neon) – $245,602 (NEW), 4 theatres ($61,401 avg.)
– Wonder Wheel (Amazon) – $155,805 (+24.1%), 47 theatres ($3,315 avg.), $322k cume