There's nothing quite as satisfying as seeing your humble settlement grow into a strong empire or using sharp tactics to crush your enemy's forces. Strategy is perhaps the oldest game type in human history, from chess through cards to modern video games. Whether you like your games to be turn-based or real-time, grand strategy or tactical, here you will find the new upcoming strategy games of 2021.
King Arthur: Knight's Tale | January 26th, 2021 (Early Access)
Developer: NeocoreGames
Publisher: NeocoreGames
Platforms: PC, PlayStation 5, Xbox Series X | S
King Arthur: Knight's Tale is a turn-based tactical game mixed with elements of RPGs. In this modern retelling of the Arthurian myth, you play as Sir Mordred, the arch-rival of King Arthur. After you kill each other in your final battle, you are revived by the Lady of the Lake, and she now wants you to go on one last quest.
As in the myths, the Round Table is where you gather your knights and send them on quests. Each character has a distinctive personality and levels up upon unique skill trees. You will get to explore the mystical island of Avalon, fight gruelling battles, forge your kingdom, and write your own tale of chivalry.
Nebuchadnezzar | February 17th, 2021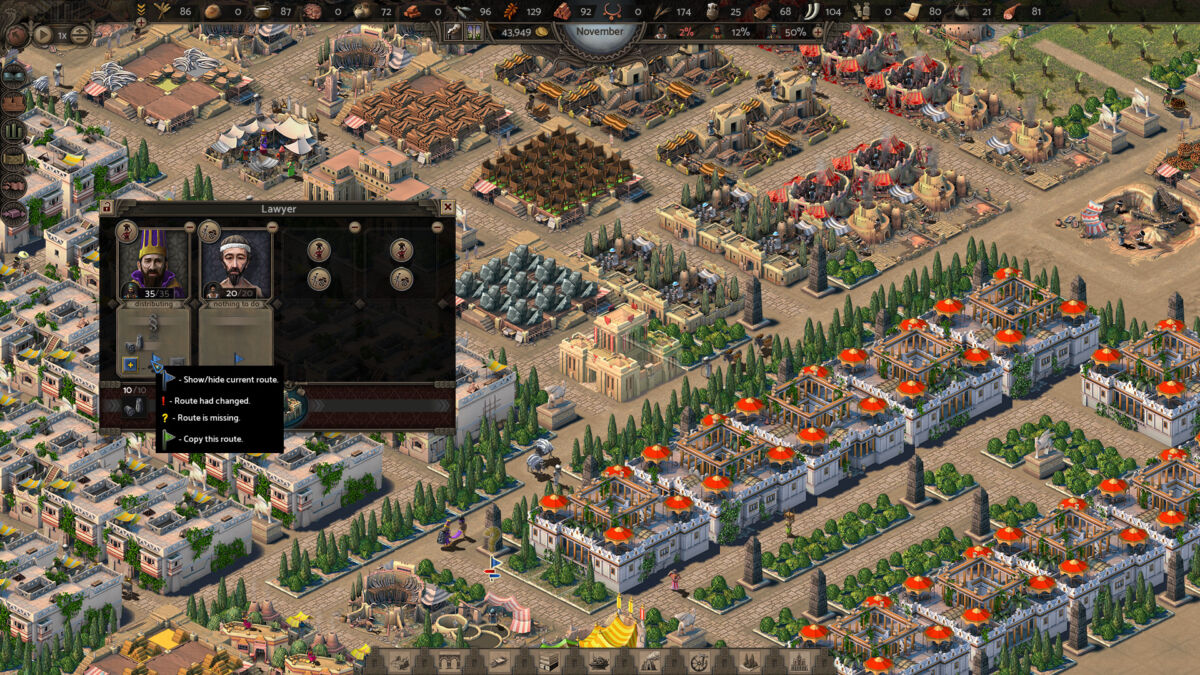 Developer: Nepos Games
Publisher: Nepos Games
Platforms: PC, Linux
Experience the mysterious culture of Ancient Mesopotamia, as you rule over influential cities and create your empire. In this isometric city builder, you will set up infrastructures, optimize production, take care of your population, and much more.
The main campaign involves over a dozen historical missions spanning the colonization of ancient lands to the Persian conquest of Babylon in the 6th century BC. You must carry out
tasks important to the specific time and place, including the building of monuments.
Stronghold: Warlords | March 9th, 2021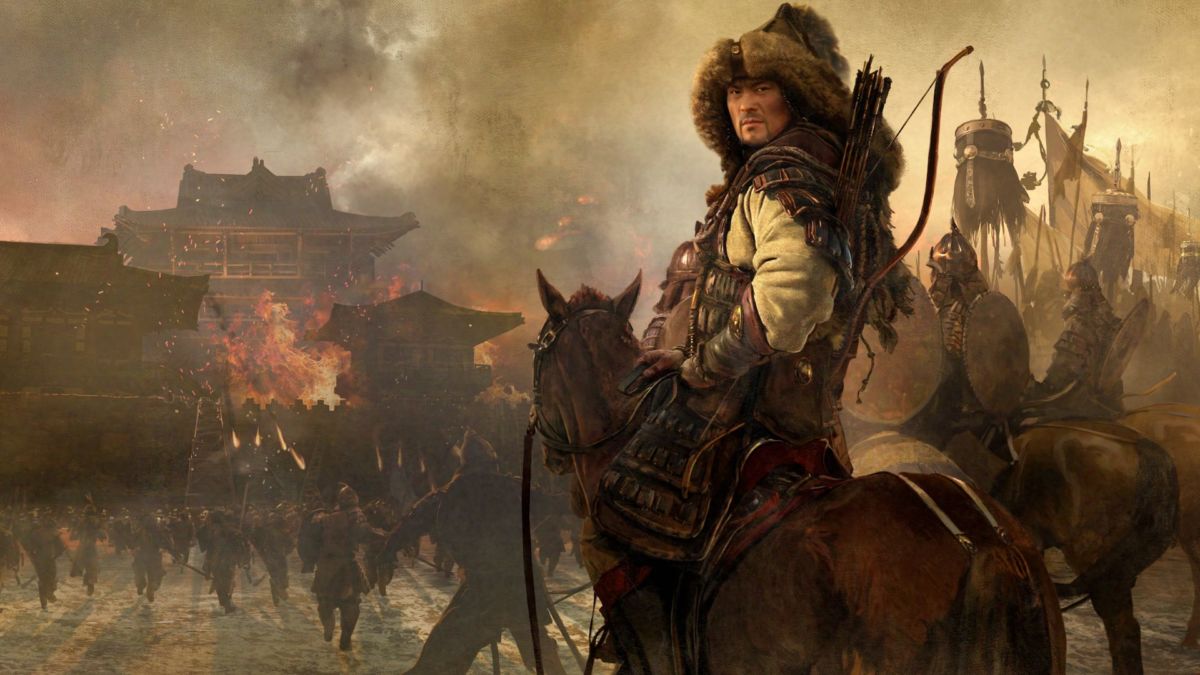 Developer: Firefly Studios
Publisher: Firefly Studios
Platforms: PC, Mac
The classic Stronghold series returns, and its latest instalment is set in East Asia. In this castle sim, players will get to relive history and its famous battles, from 3rd century BC China to the coming of the Mongol Empire in 1200 AD.
Warlords recreates the castle economies of East Asia and lets you command imperial warriors, Mongol hordes, and samurai clansmen. For the first time, you will get to recruit AI lords across the battlefield and have them work in your industry or assist you in attacks. Warlords also features a multiplayer co-op mode.
Evil Genius 2: World Domination | March 30th, 2021
Developer: Rebellion
Publisher: Rebellion
Platform: PC
After being delayed in 2020, Evil Genius 2 is now set to release in the first half of 2021 — March, to be exact. Your journey of world domination begins with building your evil lair, which you can shape according to your style.
Besides training minions, players will be able to recruit special henchmen. Together, they will help you carry out wicked plots, and dispose of secret agents. Outdo the forces of justice with trap networks, send them spinning in Pinball bumpers, and you can even combine your traps to punish intruders more severely.
King's Bounty II | March 2021
Developer: 1C Entertainment
Publisher: Deep Silver
Platforms: PC, PlayStation 4, Xbox One, Nintendo Switch
The sequel to the 1990 King's Bounty game is set to be released in March 2021. Adding on to the turn-based tactical battles, the new game will offer an immersive RPG experience in which every decision matters. The kingdom of Nostria gets flooded with refugees, and you must now find a way for Antara's people.
Players will take the role of one of three heroes and embark on a non-linear, open world adventure. Realism blends with fantasy in the landscape of Antara as a mysterious blight devastates its furthest corners.
Humankind | April 22nd, 2021
Developer: Amplitude Studios
Publisher: Sega
Platforms: PC, Mac, Stadia
Rewrite the entire narrative of human history in this turn-based strategy game. You will lead your people from the Ancient to the Modern age, shaping over 60 unique historical cultures.
Players will face historical events, make scientific discoveries, and build remarkable creations. Every choice you make will add to your fame, and the player with the most fame will win the game. You will be able to battle on land, sea, and air, where you can command your units, including the emblematic units of your culture and their unique abilities.
The Universim | June 15th, 2021
Developer: Crytivo
Publisher: Crytivo
Platform: PC
The Universim is a planet management god game in which you guide a species called the Nuggets. They rely on your leadership to build, research and advance from Stone Age to space colonization among the stars.
Everything in the game is organically linked and plays a unique role in your ecosystem. Lack of trees will raise the global temperature over time, reckless hunting will cause the extinction of species, and you must also brace yourself for natural calamities. Each planet comes with its own unique environment, and the Nuggets also evolve and learn with time.
Knights of Honor II: Sovereign | TBC 2021
Developer: Black Sea Games
Publisher: THQ Nordic
Platform: PC
This real-time strategy game puts you in the Medieval age, and as the king, you fight for the control of Europe. Knights of Honor II brings incredible depth to the grand strategy genre, dealing with aspects such as religion, diplomacy, city development, and more.
There are no turns, and you lead your armies straight into compelling RTS battles. Players will also be able to appoint marshalls, clerics, and spies to control your kingdom. There is also a multiplayer mode, where you can join friends and take on challenges of Medieval Europe together.
Star Dynasties | TBC 2021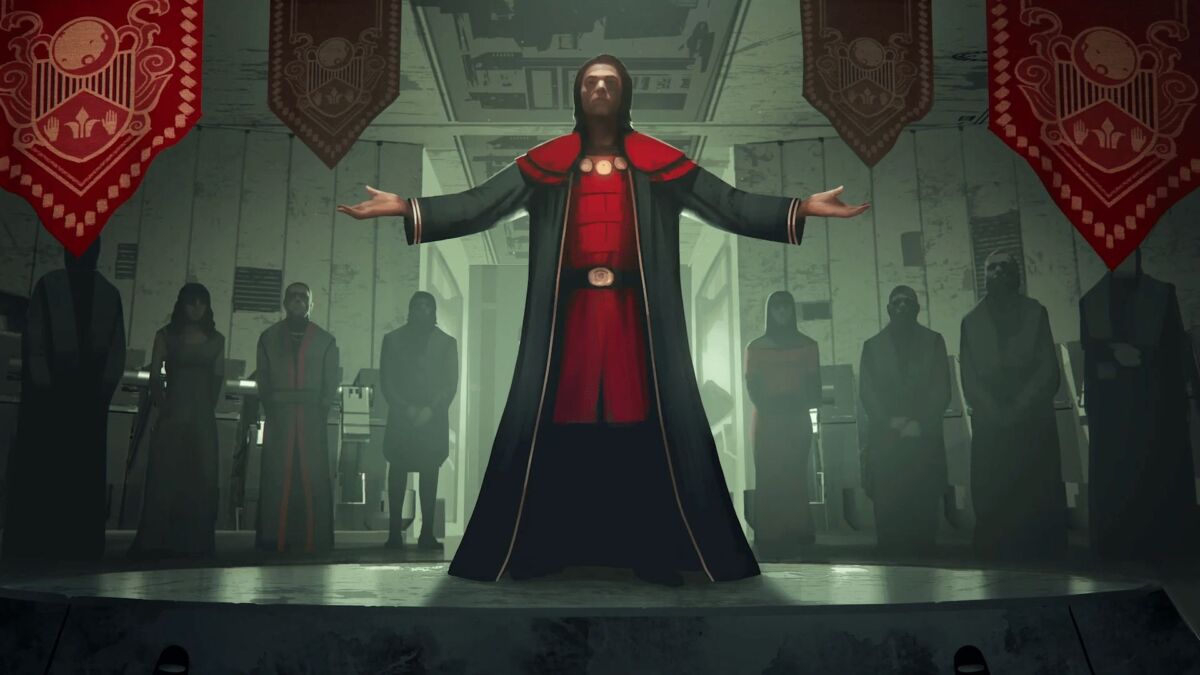 Developer: Pawley Games
Publisher: Iceberg Interactive
Platform: PC
Soon after humanity expanded into space, a catastrophe destroyed Earth and left the remaining colonies fighting with each other. Centuries later, the galaxy has stabilised into a simple feudal society, and you are the leader of a faction of star systems.
Star Dynasties is an empire strategy game combined with a procedurally generated narrative of human drama and politics. You must ensure the survival and prosperity of your dynasty: control your unruly vassals, build political alliances, and navigate through social obligations to become the dominant power in the galaxy.
Farthest Frontier | TBC 2021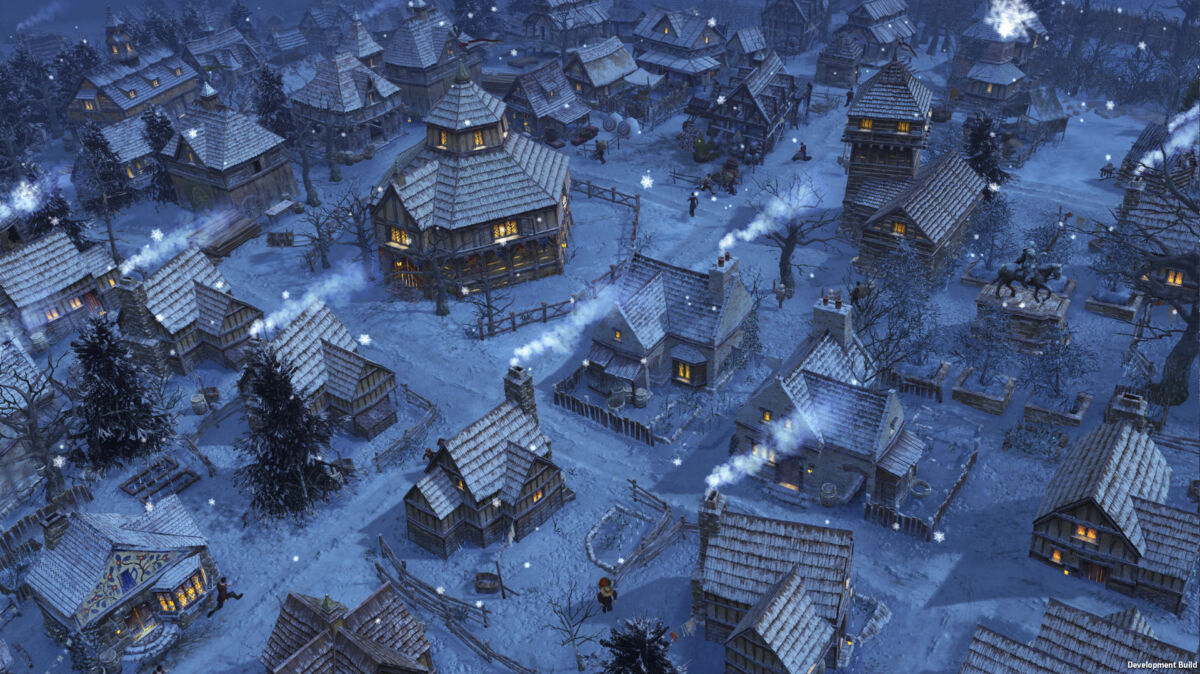 Developer: Crate Entertainment
Publisher: Crate Entertainment
Platform: PC
At the edge of the known world, you guide your people as they forge a town from untamed wilderness. To sustain the population, players have to hunt, fish, and farm. The farming system is quite detailed, and you must practise crop rotation to maintain soil fertility, avoid heat damage, and prevent the accumulation of diseases.
In this city builder, you will also need to produce craft items for your villagers to consume or trade. Finally, besides surviving the elements, you will also need to prepare yourself to battle invaders.
Manor Lords | TBA
Developer: Slavic Magic
Publisher: Slavic Magic
Platform: PC
Manor Lords combines organic city-building, historical realism, and large scale tactical battles. The game offers a gridless city-building experience with complete freedom of placement, and snapping tools make the process more comfortable.
The game is not set in a particular time period but is inspired by historical references from medieval Europe. The realistic battles take into account morale, flanking, and weather. What is astounding is that this promising medieval strategy game is developed by a single developer.
The Settlers | TBA
Developer: Blue Byte
Publisher: Ubisoft
Platform: PC
The classic city-building game returns with state-of-the-art graphics and new features developed by the original creator Volker Wertich. A devastating earthquake forces the Settlers to leave their homeland and set sail in the hopes of finding a new home.
Adding on to the familiar gameplay features, the latest instalment brings a new food system and a motivational meta-game. Build your settlement, inspire faith, claim glory, and plenty more, as you conquer the world.
Dwarf Fortress | TBA
Developer: Bay 12 Games
Publisher: Bay 12 Games, Kitfox Games
Platform: PC
Dwarf Fortress, the legendary colony simulation game created by a two-person team (Bay 12), is coming to Steam. The original game — which is free-to-play — has been in development since 2002, and Bay 12 is partnering with Kitfox Games to create the Steam version. The game is open-ended and has text-based graphics.
In a procedurally-generated fantasy world, players control a group of dwarves and attempt to construct a successful fortress. You will need to combat threats like goblin invasions, generate wealth, and take care of the needs of individual dwarfs.
Going Medieval | TBA
Developers: Foxy Voxel, Gramophone Games
Publishers: Gramophone Games, The Irregular Corporation
Platforms: PC
Going Medieval is a colony building sim set during the Medieval age, in which a rampant plague has killed 95% of the population. Players will get to expand their small huts into a sprawling settlement with multi-story forts and underground caverns.
You must defend your colony from the harshness of nature and the ravages of barbarians in this "classless, borderless, and lawless post-calamity age". You must also satisfy the wants of your villagers, as their emotional states affect your settlement.
Age of Empires IV | TBA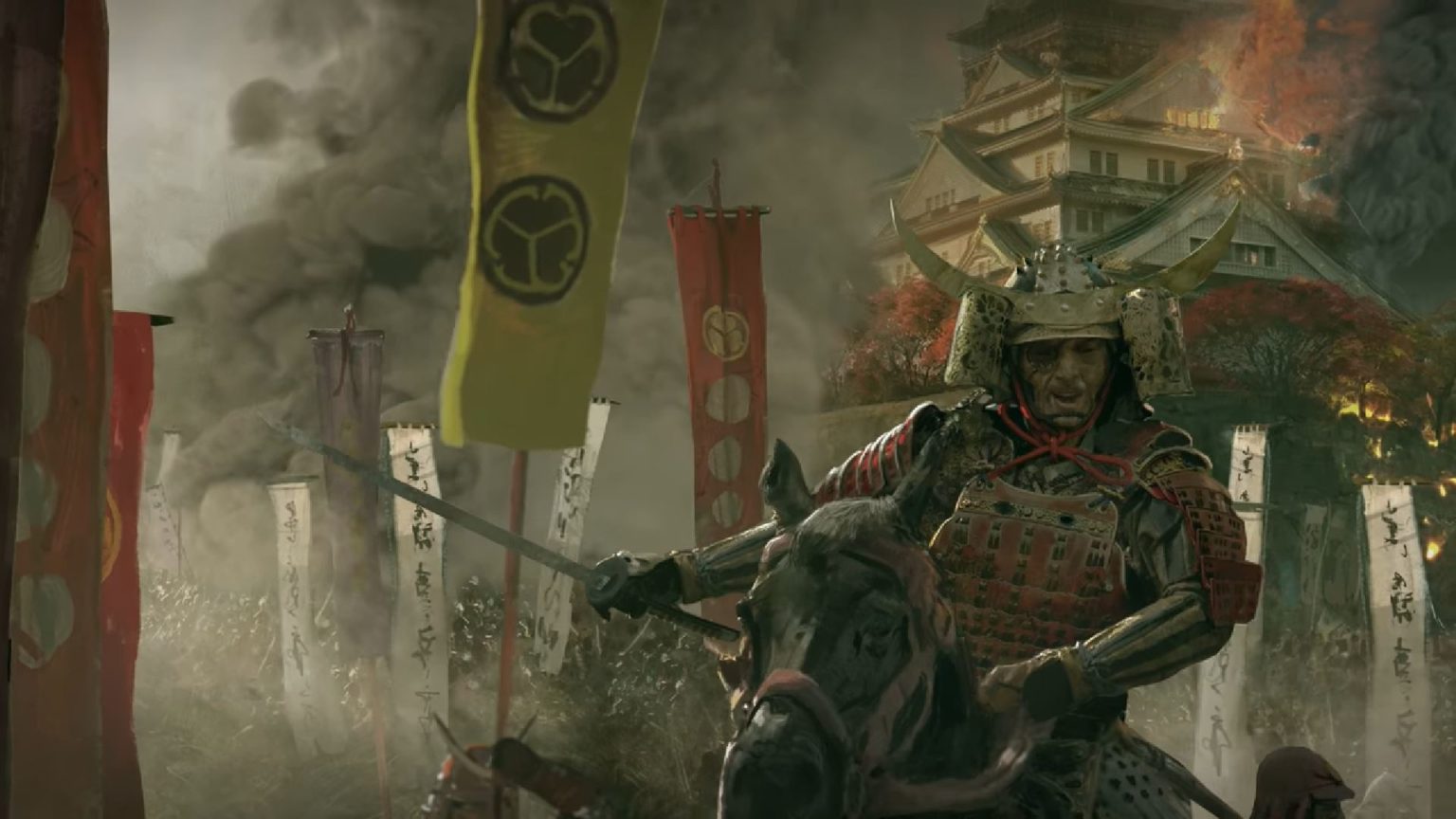 Developer: Relic Entertainment
Publisher: Xbox Game Studios
Platform: PC
With a legacy spanning over 20 years, Age of Empires is easily one of the best RTS series ever created. The latest game is being developed by Relic Entertainment, the creators of Company of Heroes.
The gameplay reveal trailer was released in 2019, but other than that, Microsoft has revealed almost nothing about the game, although it is rumored that it will release in 2021. In an interview, creative director Adam Isgreen said that "We're doing something very different with the campaign…", and added that Age of Empires IV will feature "humanised histories".
READ NEXT: Biggest New Upcoming Racing Games Of 2021 & Beyond
Some of the coverage you find on Cultured Vultures contains affiliate links, which provide us with small commissions based on purchases made from visiting our site. We cover gaming news, movie reviews, wrestling and much more.