Succession has always been about its endgame. Baked into the HBO black comedy/drama's DNA – into its very name – from its very first episode was a simple yet compelling question: who will wrestle control of global media conglomerate Waystar RoyCo from Roy family patriarch Logan? We've come tantalizingly close to an answer to this question in the years since Succession premiered in 2018, only for Logan to come out on top again and again. As frustrating as this could be, it also made sense – it wasn't time for the Roy family saga to end yet. But with the release of Succession's fourth and final season, it is time at long last, and the wait was well and truly worth it.
Succession Season 4 picks up six months after the events of Season 3. Logan (Brian Cox) is still at odds with three of his four kids, Kendall (Jeremy Strong), Shiv (Sarah Snook), and Roman (Kieran Culkin) following their failed coup in the third season's finale. The relationship between the siblings has never been better, though, and they're prepping for the launch of their own joint venture, a new media start-up. That is until they get wind of Logan's plan to acquire PGM, a rival news outlet he's long had his heart set on owning.
Unable to resist this opportunity to humiliate their dad, Kendall, Shiv, and Roman submit their own bid for PGM. Naturally, this reignites the feud between them and Logan – so far, so Succession. But this latest act of (corporate) war isn't like the rest, as it set in motion a shocking chain of events that will forever change the lives of everyone in the Roy clan's orbit – including Shiv's estranged husband Tom (Matthew Macfadyen) and Logan's opportunistic great-nephew Greg (Nicholas Braun) – and decide once and for all who calls the shots at Waystar RoyCo.
If this synopsis makes Succession Season 4 sound vaguely Shakespearean, that's because it is. Creator and showrunner Jesse Armstrong and his writers' room have delivered one last meditation on generational conflict that would've left the Bard nodding approvingly. What's more, they push this timeless central theme further than ever before. In previous seasons of Succession, the focus has typically been on the ways that parents can mess up their children. This last batch of episodes sets its sights wider, suggesting that those same children may be destined to mess up their offspring in turn.
Succession's fourth season also offers up a healthy dose of commentary on contemporary concerns, too. Armstrong and his writers pepper all ten of its installments with blistering insights into the current state of affairs both in the United States and farther afield. Democracy's ongoing decay and the rise of populism are explicitly called out in Succession Season 4, and this material is as close as the show ever gets to lathering things on a bit thick. Slightly more nuanced are Season 4's observations about the tycoons like Logan who built modern America – and made the pursuit of profit the country's lifeblood – and how that has shaped the rest of the world.
It's all fascinating stuff, however, the draw of Succession has never been its thematic subtext. No, we tuned in each week for the juicy intrigue and interpersonal dynamics between the Roy family members and their inner circle. The show's fourth season doesn't disappoint in this regard, cranking out shocking double crosses and snappy dialogue ("He looks like if Santa Claus was a hitman" is just one of Season 4's seemingly endless supply of spot-on zingers) that easily equal those of its predecessors. Better still, it breaks from the show's established, cyclical narrative pattern of "Logan is on the ropes – until he isn't", which was as fresh as month-old bread by the end of Season 3.
This lends Succession Season 4 a welcome air of unpredictability. Armstrong and his team of writers rarely take the story or its characters in the obvious direction. From sudden character departures to prolonged payoffs – such as Connor Roy's ill-advised run at the White House – the fourth season's narrative twists and turns in a way almost always feels unexpected, all while staying true to its own internal logic.
The same applies to the motivations of the characters themselves. As in earlier seasons, the Roy family members (and the upper-crust types that surround them) rarely come out and actually say what they want and why they want it in Succession Season 4 – partly because most of the time, not even they know. Yet the characterization is so well drawn that we're invited to tease out the rationale behind each acid-laced barb and sneaky power play. This is especially true of the three Roy kids, whose constant jabs at their old man belie their obvious hunger for his love and approval.
Crucially, while Armstrong and his fellow scribes sketch out Kendall, Shiv, Roman, and the rest with admirable compassion, they also never miss a chance to remind us that these people are all, well, the worst. Roman's pathetic self-loathing is offset by his gleeful disregard for consequences. Tom's unbearable sadness seems less sympathetic considering the casual cruelty with which he oversees mass layoffs. Conner's self-awareness regarding his second-fiddle status among Logan's brood butts up against his pompous sense of entitlement – and on it goes down the line. And when that's not enough, there's often someone on hand (such as James Cromwell's stern Uncle Ewan) to point out there's a limit to what even the most gut-wrenching sob story can absolve.
The Succession cast's ability to walk the "love them/loathe them" tightrope is once again key to making this multi-layered characterization work, and each performer gets plenty of time to shine in Season 4. That said, the obvious standouts in this final batch of episodes are Snook and Macfadyen, especially in the scenes that zero in on Shiv and Tom's twisted relationship. Indeed, a vicious balcony shouting match between the pair in Episode 7 should nab them both a cartload of statuettes this coming awards season – although they'll have plenty of competition from their other co-stars.
Strong and Culkin in particular make their presence felt, despite Snook and MacFadyen's two-person play threatening to eclipse everything else around it. Strong has less to do in Succession Season 4's first half, largely demonstrating his ability to wring every ounce of drama from a few lines of dialogue or a doleful glance before getting to cut loose with several barnstorming speeches late in the game. Much has been written about Strong's intense brand of method acting, however, it's hard to imagine anyone else selling Kendall's unique blend of self-delusion and fragility so well.
Culkin's screentime is rationed out more evenly across Succession's fourth season than Strong's, no doubt in part due to the comic relief Roman provides as Waystar RoyCo's self-appointed jester. Culkin continues to serve this aspect of the character well, but he fully exposes Roman's soft underbelly – which we've only seen flashes of in previous seasons – too. The result is an affecting portrait of a love-starved creature who lashes out at anybody within reach to compensate for how emotionally stunted he is. Culkin's so good this season, he even elevates the simple act of listening to a prank voicemail to the level of pure pathos.
Of course, some of the credit for the quality of the performances by Snook, Macfadyen, Strong, Culkin, and the rest of the cast should also go to Succession Season 4's cadre of directors. Mark Mylod, Becky Martin, Lorene Scafaria, Andrij Parekh, Shari Springer Berman, and Robert Pulcini each get the best out of their actors, while also bringing visual panache to their respective episodes. Mylod's directorial efforts are arguably the most noteworthy, particularly his collaboration with cinematographer Patrick Capone on Episode 3's extended, near-unbroken sequence that captures the core ensemble's response to a devastating tragedy in painfully intimate fashion.
Bottom line? Anyone looking to succeed Succession as TV's top prestige program has their work cut out for them after Season 4.
READ NEXT: 15 Best Dark Fantasy Anime of All Time
Some of the coverage you find on Cultured Vultures contains affiliate links, which provide us with small commissions based on purchases made from visiting our site. We cover gaming news, movie reviews, wrestling and much more.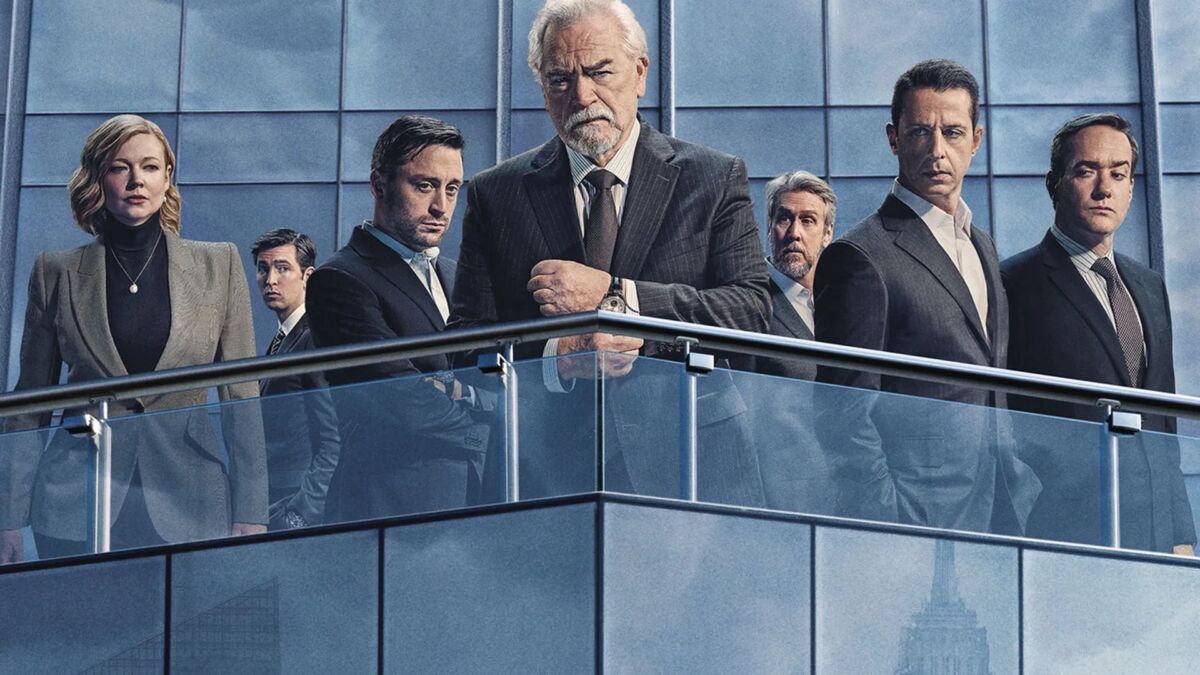 Verdict
Succession: Season 4 delivers a resoundingly successful ending to the Roy family saga, cementing the HBO black comedy/drama's reputation as one of the finest shows of the modern era.