Anime with a fantasy setting is one thing. Where do you turn if you're interested in anime fantasy stories told against a dark, grim backdrop? Fantasy shows, OVAs, and movies abound in anime, and that includes a number of releases as dark as anything you're going to find in the larger genre. Dark fantasy can take established concepts like magical girls, royalty, and heroes of destiny, and put them through the grinder of a bleak, brutal story.
If you're looking for the best dark fantasy anime to watch, we've got some choices that are certain to hit the right notes for those who want something that isn't afraid to take its characters through hell. In some cases, this can be taken literally.
From medieval fantasy, to magical realism, and everything else with supernatural or fantastical elements, here comes the best of what dark fantasy anime has to offer.
The Best Dark Fantasy Anime
15. Claymore
Claymore reminds us in no uncertain terms that shapeshifting demons can be a real pain. Not only are they powerful demons who feast upon human flesh, but they can transform into humans, live among us, and cause a whole host of problems. This premise is fertile ground indeed for one of the best dark fantasy anime in recent memory. The 26-episode series benefits from creepy designs, a genuinely bleak premise, and a particularly strong protagonist in the half-human/half-demon (known as Yomas in this series based on a manga by Norihiro Yagi).
Claymore has a solid following among serious anime fans, but it deserves a bit more attention. This is a series that tells a compelling, engaging story with its unique premise, and doesn't forget to be pretty damn dark with its interesting characters. There's also a Japan-only video game for the Nintendo DS, if you find yourself finished with the anime and manga, and, uh, hungry for more.
14. The Promised Neverland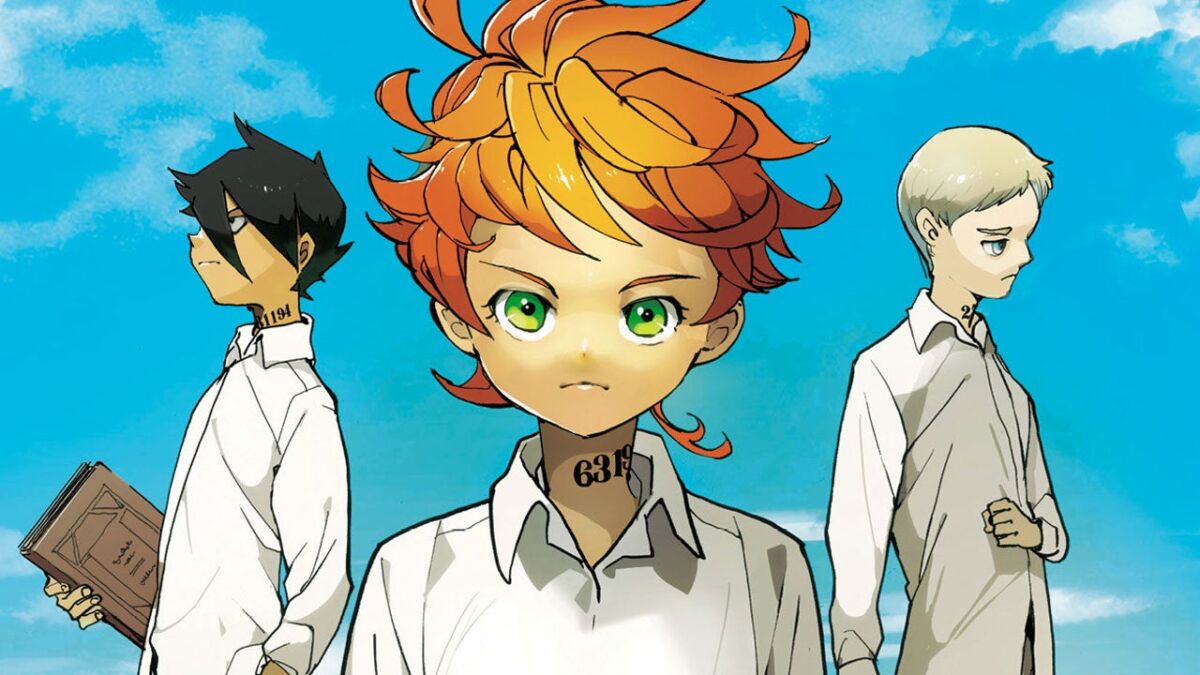 With a title like The Promised Neverland, you get a sense that things are not going to be very upbeat. Sure enough, this story of a group of orphans who discover their orphanage is harboring one of the darkest secrets imaginable is pretty grim stuff. However, the series is also one that tells a story of friendship, determination, and remarkable heroism.
Just keep in mind that children do indeed die in this series. Our protagonists, with young Emma being our main character, learn that the orphanage is just a facility to raise and process the kids for meat for high-ranking demons. It's a compelling premise, made better by serious attention to world-building and creating characters we can't help but want to follow. The Promised Neverland features an excellent anime series, but there's also light novels, manga, and even a 2020 live action film for those who crave more.
13. Dororo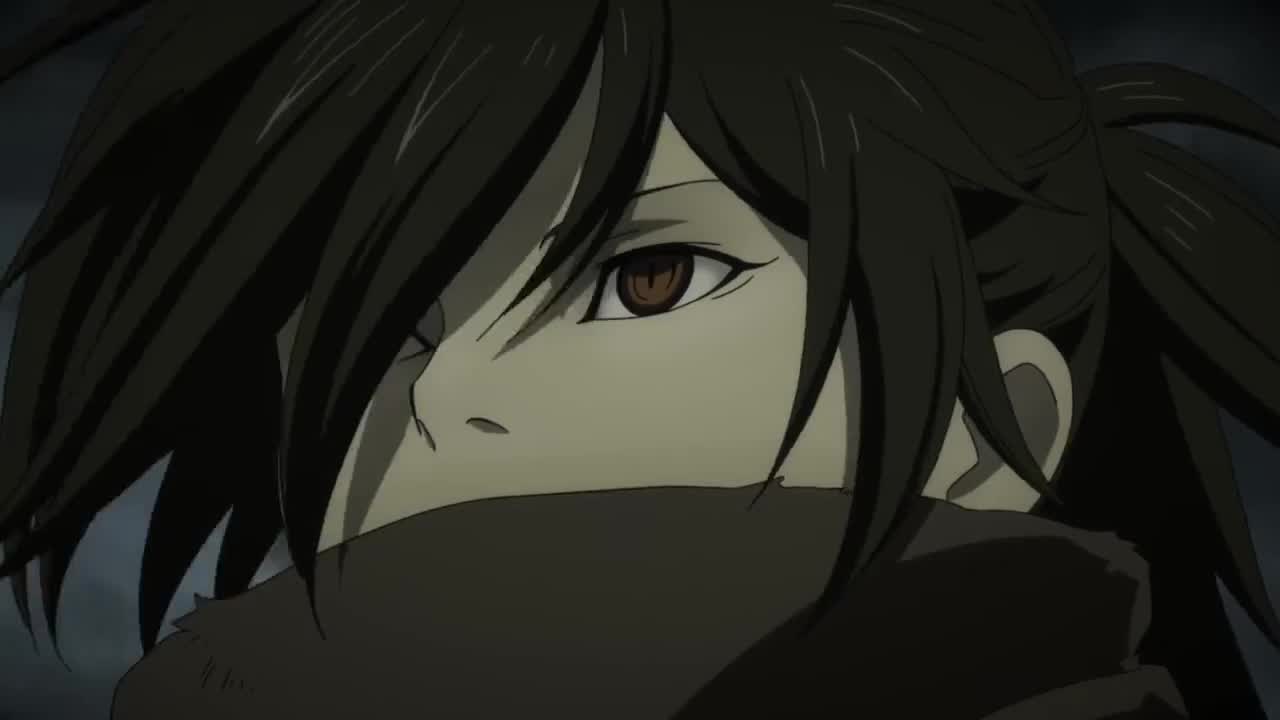 It may surprise you to learn that Osamu Tezuka, creator of stuff like Astro Boy and Kimba the White Lion, wrote and illustrated some of the darkest manga of his time. Dororo is a prime example, running as a manga from 1967 to 1969, with the first anime series based on the work running for 26 episodes at the same time the manga was wrapping up.
The story of Dororo tells of a young man named Hyakkimaru and his efforts to retrieve the 48 body parts of his that were stolen by 48 demons. He eventually meets a young thief named Dororo, who becomes his closest friend and ally. The original 1969 anime is well worth a look, and holds up quite well for storytelling, characters, and surprisingly atmospheric black and white. However, the 2019 remake series is vastly superior in every way, and is the best place to start with this fantastic universe.
12. Made in Abyss
It doesn't take long in the series Made in Abyss before our hero Riko is bleeding profusely and fighting deadly illnesses. All while being viciously pursued by the monstrous inhabitants of a deep, deep hole that Riko and her robot pal Reg are exploring. Made in Abyss starts strong and nasty, and it doesn't let up from there. This series only runs 13 episodes, but you're going to take on a pretty noticeable emotional toll as you work your way through one of the best dark fantasy anime out there.
Good news, too, if this doesn't sound brutal enough for you, because Riko is an absolutely adorable protagonist. This makes her suffering a little more potent, but strong writing in Made in Abyss where it concerns her motivations (she's an orphan who wants to find her mom) and overall character makes this more than just an opportunity to put sweet faces through utter hell.
11. Fate/Zero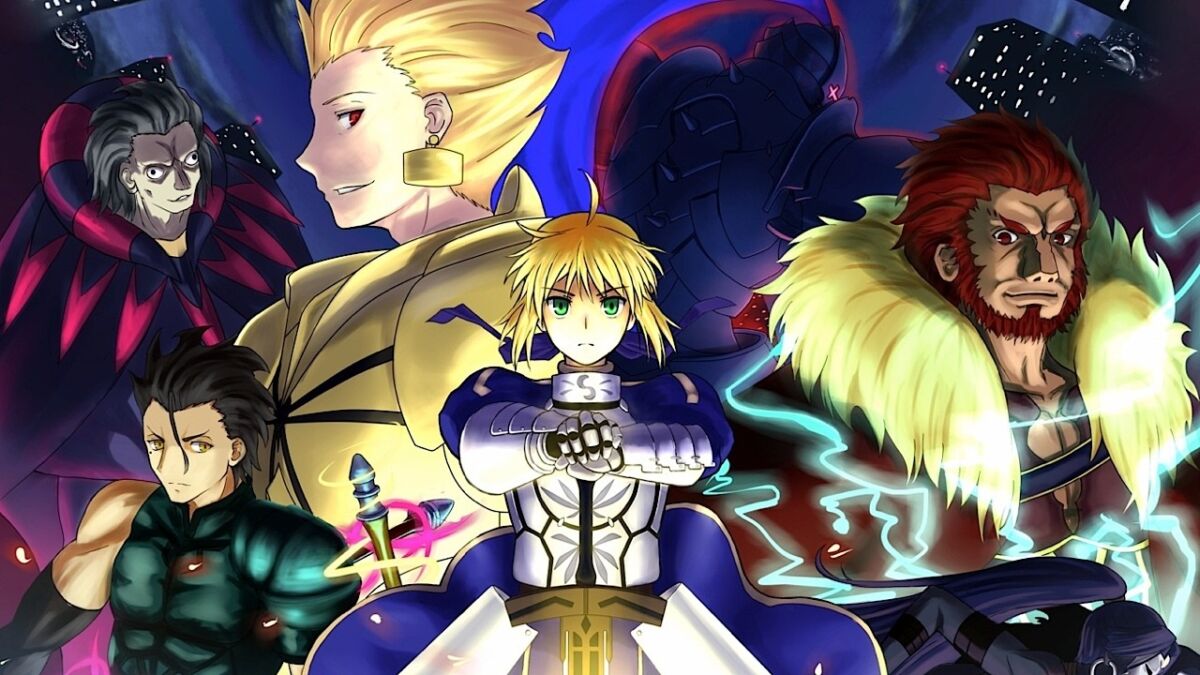 There's a lot of anime, manga, light novels, and other material surrounding Fate/Zero, which is a prequel story in this world. Do you need to see all of that stuff to understand and enjoy Fate/Zero and its story of a secret magical tournament known as the Fourth Holy Grail War? Not really, no, but it may help if you're someone who wants to understand everything this series throws at you.
Fate/Zero nonetheless stands just fine on its own and is one of the darker fantasy anime titles you're going to encounter. Besides the great animation and action set pieces, Fate/Zero also introduces some heady concepts, including a relationship between Masters and summonable heroes and other legendary heroes known as Servants. Best of all is in how deeply and satisfyingly Fate/Zero delves into its ambitious ideas.
10. Goblin Slayer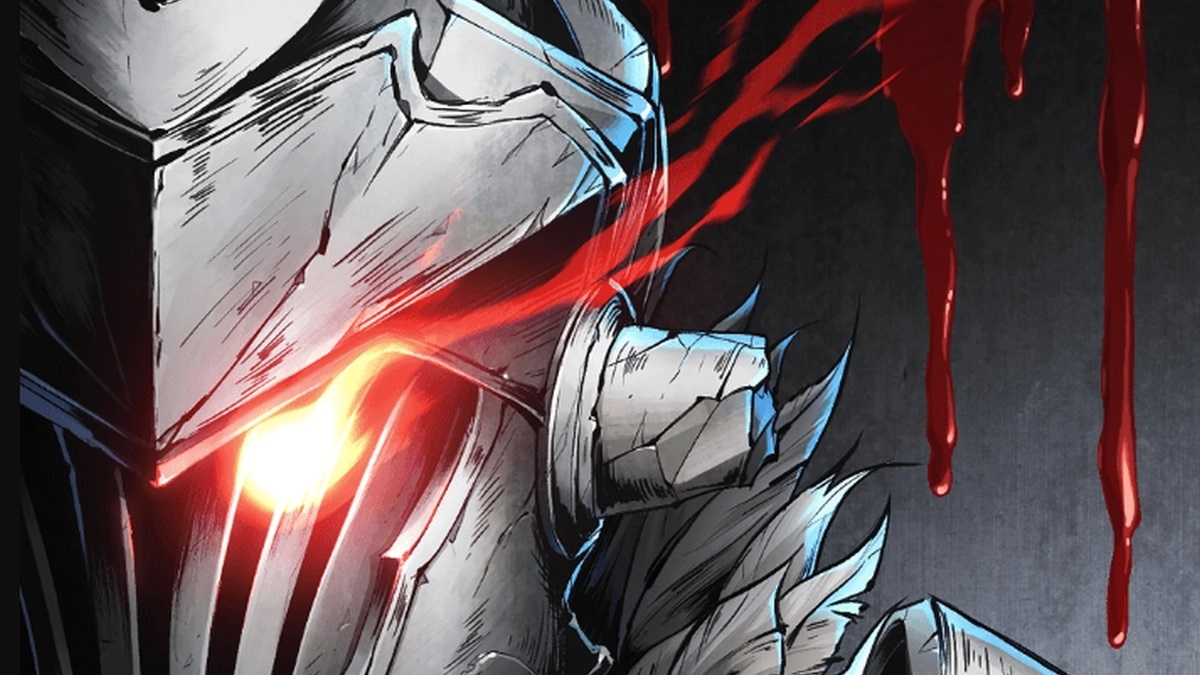 Something about the early moments of Goblin Slayer certainly has the potential to lull you into a false sense of safety. It's easy to imagine as we first meet a young priestess who has her eyes set on exploration and adventure that we're in for a pretty standard fantasy anime yarn. While elements of sword and sorcery can be found, along with a host of different monsters and species, Goblin Slayer opts to go in a much, much darker direction than you might originally suspect.
As long as you don't mind intense violence and the occasional overwhelming sense of despair, Goblin Slayer is certain to appeal to fans of dark fantasy anime. There's a number of manga and light novels, as well, in addition to a Goblin Slayer movie. There's even another season due for release in 2023.
9. Overlord
Fans of MMORPGs will love Overlord. This series originally began as novels and light novels, before being adapted into a manga, a TV series, an OVA, several movies, and more. It may remind you slightly of Ready Player One, with its story of an immersive video game experience taking over a protagonist's life when they find themselves trapped in their game after the servers have been shut down. However, Overlord boasts better characters, a more interesting story, and truly dark flashes of fantasy anime brilliance.
Overlord offers 52 episodes of a TV series that only just recently finished up, as well as movies and more. The world-building potential behind a story like this one is truly explored to its fullest potential. Overlord is an intelligent series, but it also delivers nicely on action and moments of shocking energy.
8. Demon Slayer: Kimetsu no Yaiba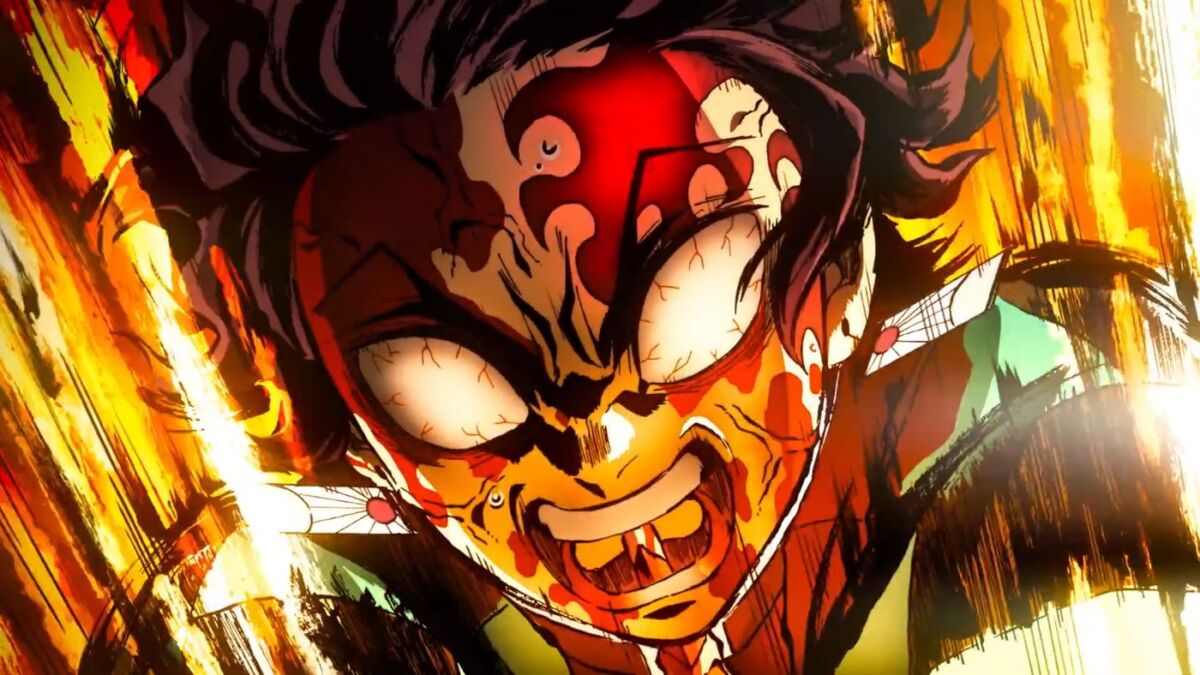 A young boy named Tanjiro watches helplessly. His family is slaughtered wholesale, and his sister Nezuko is turned into the very thing that destroyed everything. Tanjiro and his resolve to not only become a Demon Slayer, but to also protect and eventually cure his sister, makes up the bulk of this series. The series premiered in 2019, based upon the manga that ran for 23 volumes, and is still producing new seasons at time of writing.
Demon Slayer: Kimetsu no Yaiba has some pretty vicious moments, coupled with plenty of battling against the demons that dominate the landscape. However, it's also a story firmly rooted in hope and perseverance. There's also a couple of movies and even a 2021 video game, so this is a dark fantasy anime franchise that's perfect for those who want to still be part of something as its still running.
7. Ninja Scroll
If we were talking about the most influential anime of all time, the stone-cold 1993 classic in samurai badassery and spectacular violence Ninja Scroll would be in the top 3. The animation may look a little rougher to audiences who didn't grow up with this story of a mercenary fighting against eight supernatural-flavored ninjas, but the visuals and character designs overall still pack the same punch they did 30+ years ago.
There's a weird purity to the straightforward entertainment offered by Ninja Scroll. This is not a particularly deep story, but you're certain to appreciate the characters, particularly our antihero Jobei and the eight beings who make up the Devils of Kimon. That just leaves the frenetic pacing, bloody action, and pulpy artfulness of both qualities. Ninja Scroll also includes a 2003 sequel series, which in of itself is quite good, too.
6. Re:Zero − Starting Life in Another World
An extremely isolated young man named Subaru is suddenly transported to another world. This is the beginning of Re:Zero – Starting Life in Another World. There he makes a fun friend, gets killed, finds himself alive later on, and then is forced to repeat the cycle again. Re:Zero promises a lot right out of the gate with its intriguing premise. It's a pleasure to watch this potential fully realized with a story that never shies away from bloodshed or sorrow, but which also finds space to offer lighter, kinder moments. It's a bit of a jarring experience, but you'll likely get used to it.
While Subaru can be a little hard to like sometimes, his journey is impressively relatable in its own bizarre way. It's easy to get pulled into Re:Zeo – Starting Life in Another World, which features a 50+ episode TV series, OVAs, a stack of video games, and much more.
5. Attack on Titan
Attack on Titan often feels like a fever dream that combines kaiju with the zombie apocalypse. While there's a little more to this extremely popular series than that, this is essentially what AoT promises from the outset, and boy oh boy does it deliver on that promise in overwhelmingly savage terms. Giant humanoid creatures breach a wall designed to protect a struggling post-apocalyptic society, leaving humanity with no choice but to fight back. It doesn't go especially well at times, with main characters suffering horrific losses on a crazed roller coaster ride through one tragedy after another, but we know how the human spirit often endures.
This is a pretty gloomy series, with protagonist Eren Yaeger arguably suffering the most, but the action in Attack on Titan is thrilling stuff. The art style is bound to leave you haunted with its strongest moments that stack up as some of the most affecting across all of anime. You'll probably never see most of them coming.
4. Puella Magi Madoka Magica
Even if you don't particularly like the magical girl genre in anime, there's a very good chance that you're still going to love Puella Magi Madoka Magica. The series is not necessarily a parody of stuff like Sailor Moon, and was clearly developed by people who appreciate the tropes and trappings of these specific stories. Even so, there's a distinctly dark edger to this story about young girls who are essentially forced to become magical girls after agreeing to a supernatural contract of sorts. Each learns in their own way that having this power and being one of these iconic anime characters is not all its cracked up to be.
Puella Magi Madoka Magica doesn't hold back on its most intensive moments. Not an overtly depressing show, the series is still seemingly determined to put Madoka and the others through a unique and thorough hell.
3. Berserk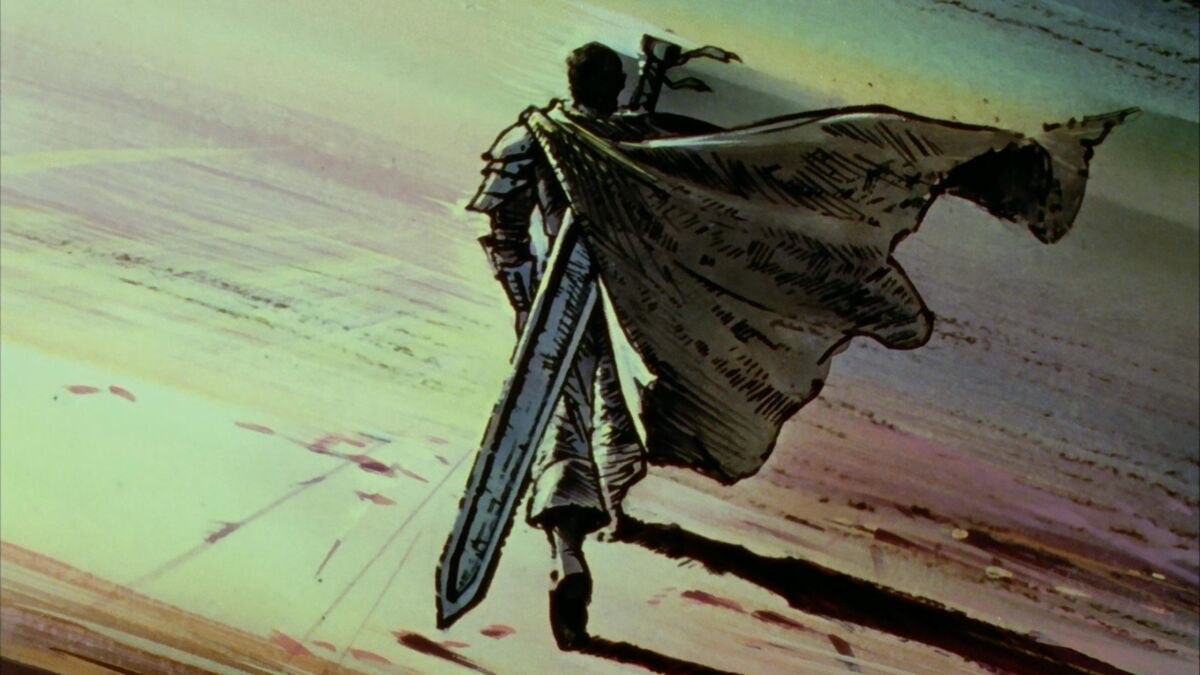 When your main character is a mercenary named Guts, your anime is going to be either very, very silly, or absolutely badass. Berserk in any form falls into the latter category and is widely regarded as not only one of the best dark fantasy anime ever, but also one of the best anime ever, period. Whether you start with the 1997 series or opt for the Golden Age Arc film trilogy and 2016-2017 sequel series, you're in for a long, wild ride. The manga alone offers dozens of volumes, as it began all the way back in 1989 and is still running to this day.
Berserk has everything in its dark anime fantasy story. You've got exotic destinations, a slew of monsters, and a well-told story that emphasizes vengeance. There's a massive cast of characters and story to absorb in Berserk, with gorgeous action set pieces and big sweaty slabs of brutality.
2. Elfen Lied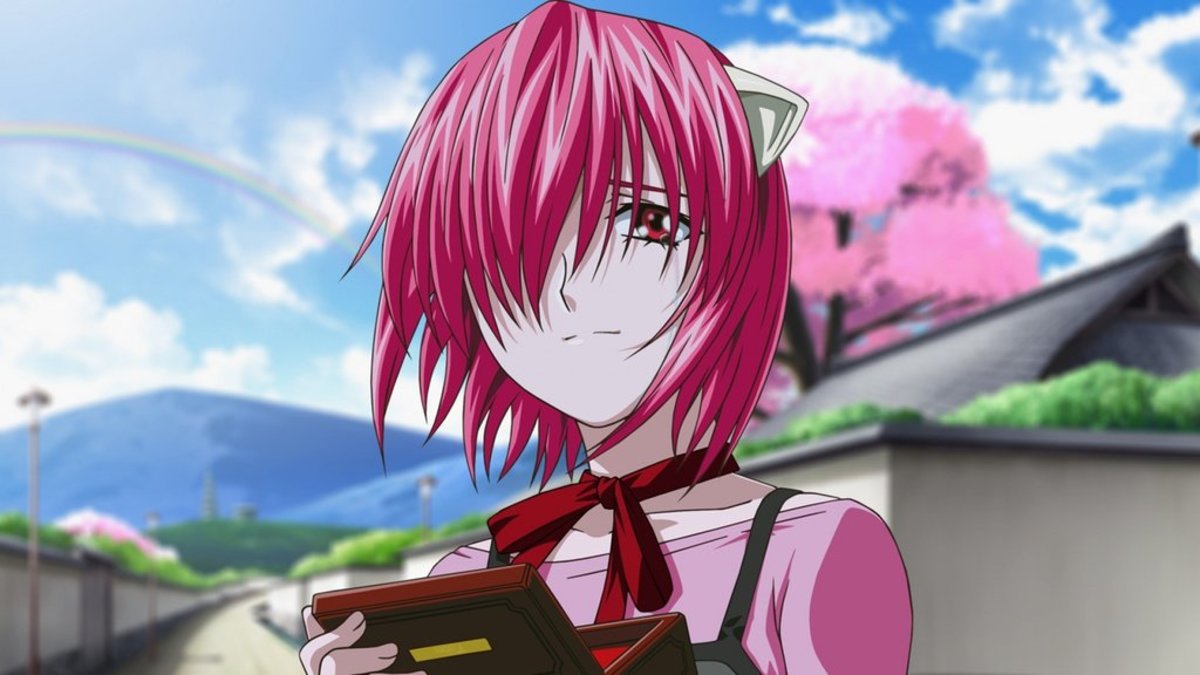 It's not just among the best horror anime of all time. Elfen Lied is at its heart a fantasy tale, and the horror elements therefore make this iconic series one of the darkest fantasy anime of all time, as well.
The key to Elfen Lied comes down to its creation and depiction of the Diclonii. These mutated beings are similar to humans, but with several crucial, story-defining differences. The horns you can find on their foreheads is only the beginning of just how bizarre and downright scary the proceedings are going to get. Luckily, the series also features some likable, strong characters. Most notably the Diclonii known as Lucy. Her escape from a facility sets in motion some extraordinary events, and it may or may not surprise you to learn this series was a big influence on Stranger Things.
1. Fullmetal Alchemist: Brotherhood
The emotional devastation that frequently occurs throughout Fullmetal Alchemist: Brotherhood almost makes it difficult to recommend. No other series among the contenders for best dark fantasy anime gives you characters you will like quite as much as our protagonists Edward and Alphonse Elric, whose journey comes down to the desire to set things right after making a terrible mistake. One of the best fantasy anime ever, Brotherhood gets the top spot here for combining the darkest possibilities of its story with astonishing, moving portrayals of humanity.
Fullmetal Alchemist: Brotherhood has humor, action, a complex narrative, and a wide range of personalities who come into contact with Edward and Alphonse. Everything here is handled to perfection, from the pace of the larger story, to the world and lore building, to giving us moments that will probably haunt you for a good long time.
READ NEXT: 15 Best Anime for Kids of All Ages
Some of the coverage you find on Cultured Vultures contains affiliate links, which provide us with small commissions based on purchases made from visiting our site. We cover gaming news, movie reviews, wrestling and much more.