It's been a funny old year for the WWE. With injuries mauling some of their biggest talent and their focus on good quality wrestling being stolen by other promotions, such as Lucha Underground and Ring of Honour, it's difficult to predict which way this PPV will go. With the Royal Rumble and Wrestlemania just around the corner, I find that Roadblock may just be a stop gap to keep the fans interested.
Last year, Fastlane was just a nice little filler and with the brand split and the promise of two PPV's a year from the WWE, Roadblock has found itself being the important kid once again.
Roadblock is another RAW exclusive PPV and with TLC being massively underwhelming and a bit boring, we can hope that Team Red will pull through and give the fans something to cheer about. With some of the biggest names in the franchise on RAW, this should be nice and interesting.
So with that in mind, here are my predictions for Roadblock: End of the Line 2016.
Card and Predictions
BIG CASS VS RUSEV (KICKOFF SHOW)
Big Cass is one half of the hugely entertaining and massively popular tag team Enzo and Cass. The rate that the two men have managed to get over with the fans is amazing and Enzo has cut some of the funniest promos I have seen since the days of The Rock. Cass is a seven foot tall giant (and you can't teach that) so it is pretty set in stone that he will be destined for great things as a singles man at some point. However, I genuinely believe that if you put him on his own, he won't be anywhere near as good as he is now.
Rusev is the Russian monster (even though he is actually Bulgarian) that we all love to hate. Possibly one of the best heels the company has to offer at the moment, he always puts on good matches with whoever he goes up against. Over the last couple of years, I have seen the man act like a tank and mow everyone down in the process.
PREDICTION: Cass will take this one and pave the way for his inevitable singles push, but don't expect the Russian to go down without a scrap.
SAMI ZAYN VS BRAUN STROWMAN
Sami Zayn is one of the most underused and underrated wrestlers on the WWE roster today. He should have been drafted to Smackdown where he could have been used to push the lesser brand into the spotlight. After an amazing feud with Kevin Owens which, I thought, got a little too personal, he has since disappeared into the backdrop. Although I am taking nothing away from Kevin Owens, he seems to have had a huge push and they have forgotten about the man who kept NXT above water for such a long time.
Then you have Braun Strowman. I really don't know why the WWE are pushing this guy so much. When he was part of the Wyatt Family, he worked because he took the role as Bray Wyatt's enforcer. But when he is on his own in the squared circle, you realise just how poor this guy really is. As you can probably tell, I am not a fan and splitting him away from the Wyatts was a bad move.
PREDICTION: Strowman is the next big thing in the eyes of the WWE so expect a repeat of their match on RAW where Zayn was just fed to him to boost his momentum.
WWE RAW TAG TEAM CHAMPIONSHIP MATCH
THE NEW DAY (C) VS CESARO AND SHEAMUS
When the New Day first appeared on our screen, they were awesome. Consisting of Kofi Kingston, Big E and Xavier Woods, they were great heels who seemed to captivate the fans with their theme music and their 'unique' opinions of the city they were in. Then came the unicorn horns and 'Booty-O's' and now the New Day are becoming stale and fast. The only reason they have held the belts this long is to beat Demolition's record of the longest reign with the belts.
Cesaro and Sheamus are an awkward pairing which, surprisingly, actually works. Its obvious the two men don't like each other and the animosity between them has managed to get them over with the crowd. Cesaro is a cracking worker and great wrestler and although the Irish lad has had a bigger push than him, Cesaro is clearly the better wrestler.
PREDICTION: This is a tough one but I think New Day will take it and will probably win by shenanigans as they will hold the belts until Wrestlemania. However, I would like Sheamus and Cesaro to take it as the New Day just don't need the belts anymore.
WWE CRUISERWEIGHT CHAMPIONSHIP TRIPLE THREAT MATCH
RICH SWANN (C) VS TJ PERKINS VS BRIAN KENDRICK
I love watching cruiserweights. What with all the flips and the high flying, no matter who is in the ring, you are always guaranteed a reasonably good and exciting match. Rich Swann is the current champion and with TJ Perkins and Brian Kendrick in the ring, it's obvious here that WWE is still milking the pretty decent feud Kendrick and Perkins have had in the past.
I'll be honest, although I enjoy watch the cruiserweights, I haven't really been following the division since the tournament. The tournament was one of the only things the WWE did right in my opinion, although it didn't get as much press as it should have done.
PREDICTION: This is a tough one, but I believe TJ Perkins will grab the belt so they can look at a new Kendrick/Perkins angle for Wrestlemania.
SETH ROLLINS VS CHRIS JERICHO
Since the breakup of The Shield, Seth Rollins has had a fantastic run with the company. He was an amazing heel and a pretty decent champion before he was sidelined with an injury. Since he has come back, they have turned him face and he is still awesome. Seth Rollins is maybe one of the best technical wrestlers on the roster and he is also pretty damn good at telling a story (which is what wrestling is all about).
Chris Jericho is a WWE legend and is highly respected both inside and outside the ring. His current 'List of Jericho' gimmick is comedy genius and his bromance with Kevin Owens is brilliant (watch the pair at Survivor Series!).
PREDICTION: Rollins will take this one and will set the stage for Jericho/Rollins at Wrestlemania.
WWE WOMEN'S CHAMPIONSHIP IRON MAN MATCH
SASHA BANKS (C) VS CHARLOTTE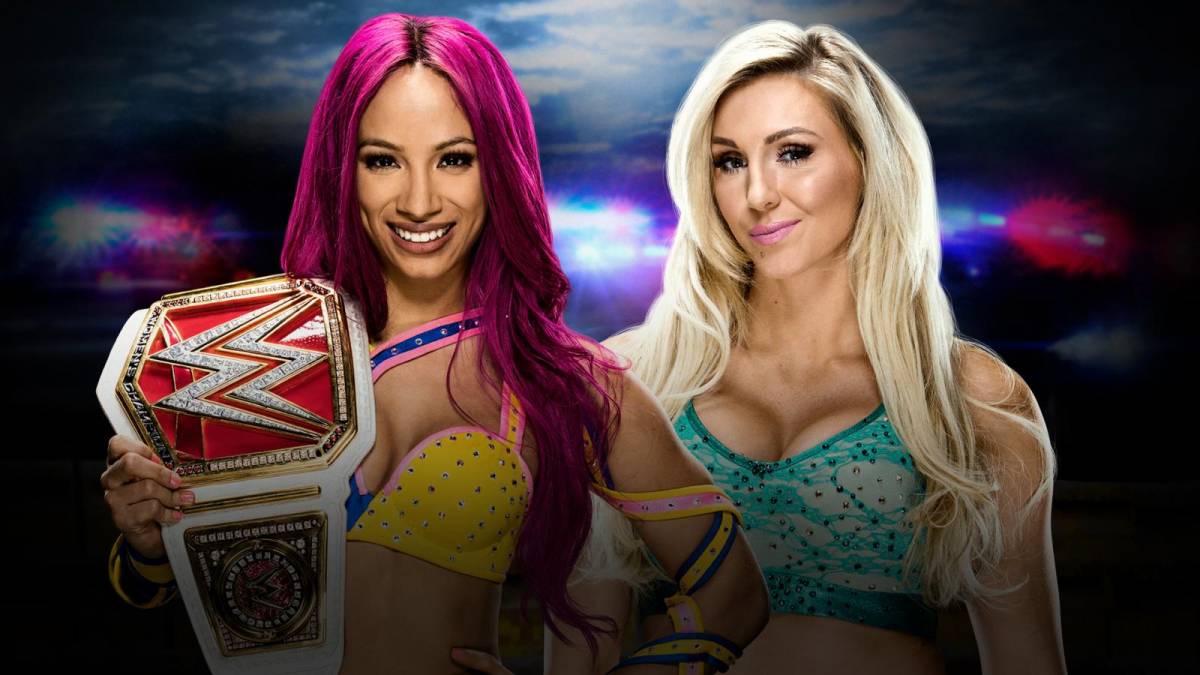 The Women's division in WWE has really excelled itself in 2016 and the ladies really have stolen the show on many occasions. The Women's RAW division really does make the Smackdown ladies look ridiculous.
Sasha Banks is the current champion and she is doing a pretty reasonable job, however Sasha has a few glaring problems that need to be addressed. The first is her shoddy mic work and the fact that she really is prone to injury. Charlotte has run rings around her recently on RAW and it makes the champ look weak.
Charlotte has had a lot of time with the belt round her waist and I feel has become slightly over exposed. To be honest I am getting a little tired of the fact that she is still even in the title picture and believe she needs to move over and give someone else a shot. Sure, she is a great wrestler and great heel, but I'm just tired.
PREDICTION: A tough one to call but I think Banks will retain this one and this will again build momentum for Wrestlemania.
WWE UNIVERSAL CHAMPIONSHIP MATCH
KEVIN OWENS (C) VS ROMAN REIGNS (US CHAMP)
The Universal Championship is a belt that is hated by the fans for reasons I'm not even sure of – it was shown off at SummerSlam the crowd hated it. Enter Kevin Owens and boy has this man helped increase the belt's standing.
Owens is an amazing heel champion and what I really like about it is the fact that he really doesn't look like the stereotypical champion that the WWE shove down our throats. The man can wrestle and wrestle well for someone his size. His run with the company has been amazing and although his Survivor Series match was a bit of a letdown, he still has what it takes to put on a good show.
And then we come to Roman Reigns. I still don't really know what to say with this guy. Sure I like him and yes, the man can wrestle, but the fans hate him (as I said before in my previous article). Currently, the man already has championship gold around his waist and if the WWE are stupid enough to give him two belts then that will make the fans even more aggressive towards him.
PREDICTION: Kevin Owens should take this one and retain, again leading to a build up at Wrestlemania.
Some of the coverage you find on Cultured Vultures contains affiliate links, which provide us with small commissions based on purchases made from visiting our site. We cover gaming news, movie reviews, wrestling and much more.