Some spoilers ahead for Love, Death and Robots: Season 3.
The anticipated return of Love, Death & Robots to Netflix brings with it a lot of expectation and curiosity about what it'll bring to the screen.
As an anthology series with different animation studios helming stories which are either originals or adaptations of sci-fi stories, the variation in quality in animation and storytelling is vast, but how do they compare against each other? Starting from the weakest and finishing with the strongest, here is how each episode of Love, Death & Robots: Season 3 ranks, from worst to best.
9. Jibaro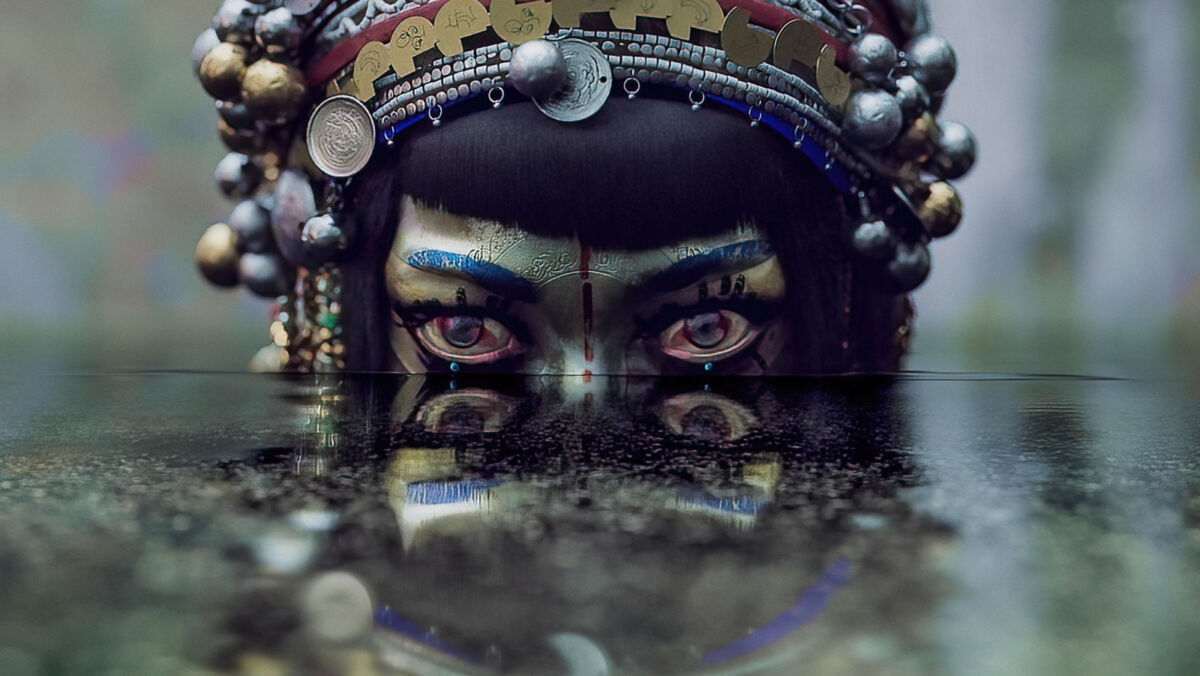 While the concept is interesting enough – a deaf warrior dueling with a Siren whose power comes from her voice – the execution isn't as strong.
Alberto Mieglo, who wrote The Witness inSeason 1, also worked on this episode, and the sexual themes coupled with a story that doesn't really seem to go anywhere makes this the weakest episode in this run of Love, Death & Robots. That said, Pinkman.tv's realistic animation style still makes this episode worth watching.
8. Night of the Mini Dead
Zombies have been done to death in media, and this 6 minute short honestly felt like padding in comparison to the rest of the season, and it also suffers from a lack of substance – it's essentially just a zombie movie on fast forward.
That being said, though, this episode at least does have some funny moments. I personally would love to see more about the martial artists doing battle with zombie hordes.
7. The Very Pulse of The Machine
This episode of Love, Death & Robots feels less like a tangible story, and more like an excuse for Polygon Pictures to flex their talent as animators.
Though it does try to go deep with the conflict at the center of this story – are the events in the story reality or simply a result of Martha's drug fuelled mania? – this isn't the best story that involves the conflict of a warped reality. However, just for the visual spectacle alone, it is stronger than the previous two entries.
6. In Vaulted Halls Entombed
This is where the list of Love, Death & Robots: Season's 3 best and worst episodes starts to get difficult to rank. The idea of mixing a military operation gone wrong with Lovecraftian horror is honestly not a bad idea. However, there is a weird tonal change with the story, with dramatic fights in the middle and then concluding with the discovery of the alien, god-like being.
This episode is adapted from the short story by Alan Baxter, so admittedly there were only so many changes they could make, but relaxing the pace and taking time to develop the atmosphere and mystery might've helped the episode. Also, some of the dialogue is a bit strange.
5. Swarm
Even though it was animated by a different studio, the episode Swarm feels a lot like the episode Beyond the Aquila Rift from Season 1, with the spacefaring protagonists lulled into a false sense of security, while a lurking threat lays waiting to be stumbled upon.
As far as storytelling goes, it's an interesting one with a solid structure, though it feels like the set up for the events takes up much of the episode's running time before rushing to the conflict and resolution. A damn fine episode nonetheless.
4. Three Robots: Exit Strategies
A welcome and nostalgic return to season one's most charming robot trio, people who are familiar with Love, Death & Robots know what to expect: the charismatic robots filled with personality bouncing sharp witty banter off each other, poking fun at humans and their flaws.
The only reason this isn't higher is because it isn't anything new. Though it is nice to see some old familiar faces returning, it also feels like the creators may have decided to bring them back to fill out the season.
3. Mason's Rats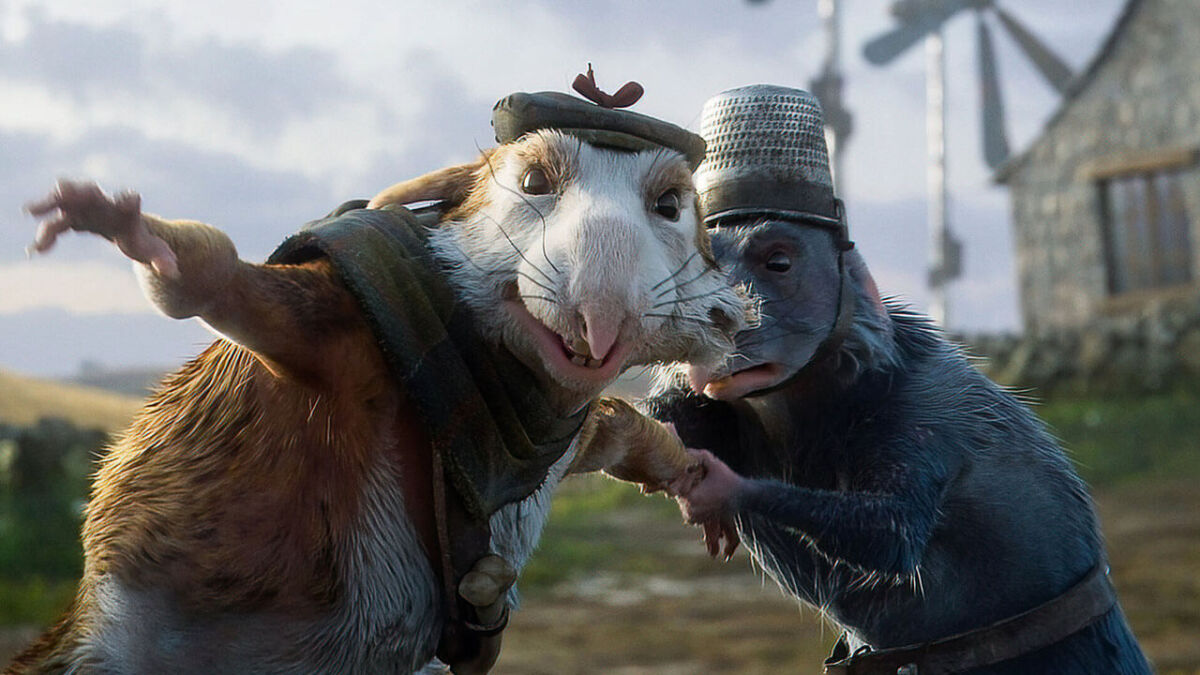 What happens when you throw a grumpy Scottish farmer and a technologically advanced pest control company with rapidly evolving rats?
This isn't a question many people will have answered in their day to day lives, but this episode answers that question with extreme levels of blood and gore with just the right level of humor. A fun episode with a charming ending, Mason's Rats is definitely one of the strongest episodes this season.
2. Bad Travelling
Blur Animation are tried and tested veterans of the Love, Death & Robots franchise, and their talent really shines on the screen in Bad Travelling – when you can see the episode, that is. It's a very poorly lit episode, but from a production standpoint, this is debatably to match up with the tone of the story.
Although the series has provided more interesting monsters than a giant telepathic crab, Bad Travelling stands out for its quality of storytelling, with twists and turns that will keep the audience guessing.
1. Kill Team Kill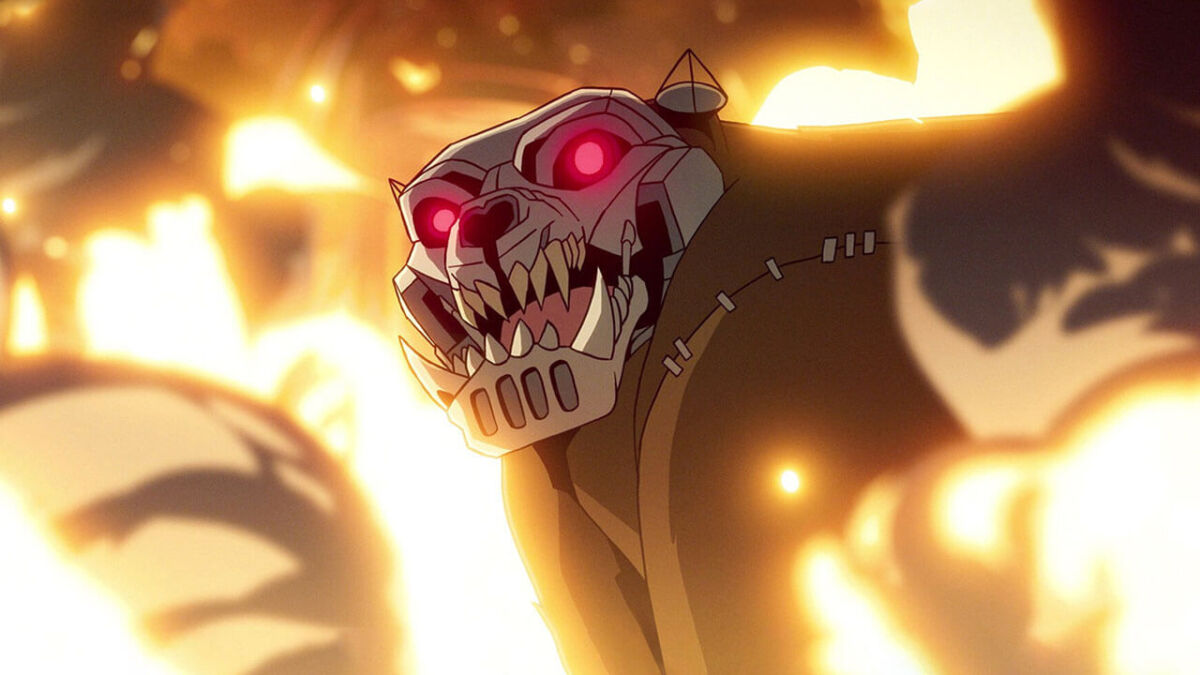 Kill Team Kill is honestly when Love, Death and Robots is at its best. It was an odd choice to open up the episode with one of the protagonists urinating on the camera, but it also sets up the audience for an episode that isn't going to take itself seriously.
The comic book style animation from Studio Titmouse as well as the comedic writing mixed in with testosterone-filled nonsense makes this probably the most fun episode of the season.
READ MORE: Ranking the Evil Dead Movies From Worst To Best
Some of the coverage you find on Cultured Vultures contains affiliate links, which provide us with small commissions based on purchases made from visiting our site. We cover gaming news, movie reviews, wrestling and much more.