From monsters to farming to a magical wonderland, the new Switch games of March 2021 have plenty to offer. In the third month of the year, which will hopefully be a little less crazy than 2020, enjoy a few easy-going games that will give you some much-needed space and relaxation needed for these curious times, like Harvest Moon or Balan Wonderworld.
Or, if you're still raring to go, then even on the family-friendly Switch can you experience fast-paced games like Apex Legends or Monster Hunter Rise. Or, if that's not your thing, then be sure to look at Minute of Islands with its haunting atmosphere and compelling visuals. It will be a good month for Switch owners everywhere this season.
1. Harvest Moon: One World | March 5th, 2021
Developer: Natsume
Publisher: Natsume, Rising Star Games
In the latest entry for Harvest Moon, take a break from the intense action of many other video games to settle down and start a farm. You play as either a male or female protagonist and get to experience the humble farm life in this long-running series by Natsume Games.
Previous Harvest Moon entries would plant you in a comfortable spot, such as a humble town, but in One World, you can place your farm wherever you want. Be it a desert, a snowy mountain, or even a beach. While you're there, don't be afraid to fall in love, with a total of ten love interests for you to pursue.
Tend to your crops and animals as you build your farm, expand your ranch, and start a family. Here, in Harvest Moon: One World, you can finally relax in today's chaotic climate.
2. Apex Legends | March 9th, 2021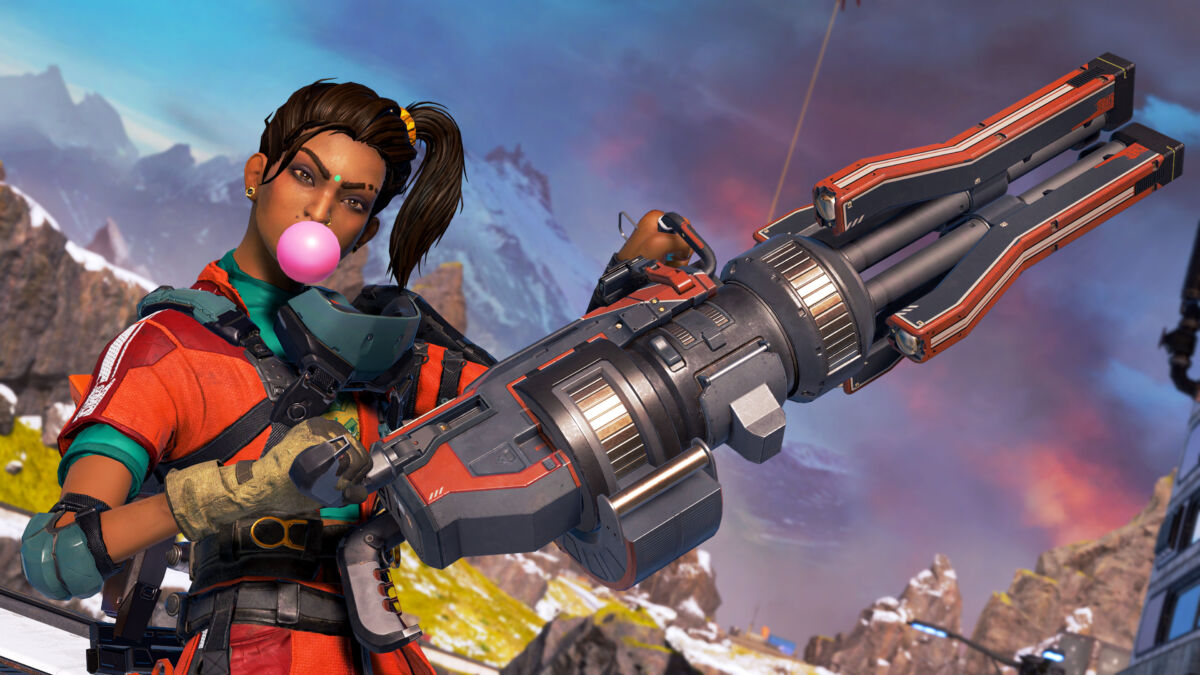 Developer: Respawn Entertainment
Publisher: EA
Dive into the Outlands in this shooter by the creators of Titanfall and take control of one of 16 Legends, be it the ghostly Wraith, the trigger-happy Fuse, or the peerless hunter Bloodhound. Originally released on the Xbox One, PS4, and PC, Apex Legends now comes to the Switch for your enjoyment.
In this battle royale, dive into King's Canyon, Olympus, or World's Edge with two other friends in a fight to become the Apex Champion. Scavenge weapons and shields as you navigate the three maps, each with their quirks and gimmicks to either take advantage of or fall prey to. In addition, each hero has their skills and powers, meaning the tide of battle can turn at any moment.
Free-to-play and coming to the Switch on March 9th, Apex Legends has a continuous rotation of events, guns, seasonal passes, and in-game comics to unlock. Also, enjoy the crossplay feature and team up with friends on the PC, Xbox, and PlayStation systems.
3. Minute of Islands | March 18th, 2021
Developer: Studio Fizbin
Publisher: Mixtvision Games
A 2D platformer game developed by Studio Fizbin, Minutes of Islands sees you exploring an island, or rather, an archipelago, as the young mechanic named Mo. Navigate the land with the Omni-tool in hand, a device that will help you navigate the puzzles throughout the land.
She has lived on the island with her family, but this is not some abandoned land in the middle of the sea. Buried beneath the island are vital machines that must be repaired, or a mysterious threat will devour everything. In an art style similar to the popular animated show Adventure Time, Minute of Island takes the player through the Archipelago that was once inhabited by giants but now lies barren.
Despite the cutesy art style, there lies many dark secrets and terrors beneath the Archipelago, with giant skulls littered about, and toxic air to endure. Minute of Islands will be released on March 18th this year, so get ready for an adventure like you've never seen before.
4. Balan Wonderworld | March 26th, 2021
Developer: Balan Company Arzest
Publisher: Square Enix
If you ever heard of the old Sega game called NiGHTS Into Dreams, then you'll be pleased to know that Balan Wonderworld is made by the same man, Yuji Naka. In this 3D platformer, take control of either Emma or Leo through a very strange theater.
The owner of the theater, Balan, gives them a simple task: free the other theatergoers from their dreamlike state, in a quest that will take them to multiple levels with their unique themes. Don over 80 costumes, each with their own ability, to free the sleeping dreamers.
But, be warned: Get hit once, and your costume and powers are gone. Uncover the secrets of Maestro Balan come March 26th.
5. Monster Hunter Rise | March 26th, 2021
Developer: Capcom
Publisher: Capcom
Have you ever looked at any giant monster in any video game and thought: "Man, that would make a great hat"? Well, good news for you, in Monster Hunter Rise, you can hunt, kill, and scavenge monsters to your heart's content.
In this long-running series from Capcom, take control of a customizable Monster Hunter in the far east village of Kamura Village. Equip long-time favorites such as the Charge Blade, the Gunlance, or the Longsword as you hunt down the various creatures and monsters around Kamura Village with your new animal companion, the Palamute hounds.
Tasked with defending the village from monster attacks, you'll have to hunt, scavenge, prepare, and farm whatever items you can in order to prepare for any kind of creature you can think of. But you don't have to do it alone — join up with friends in co-op to take the fight to the Monsters.
READ NEXT: 11 Most Underrated Nintendo Switch Games
Some of the coverage you find on Cultured Vultures contains affiliate links, which provide us with small commissions based on purchases made from visiting our site. We cover gaming news, movie reviews, wrestling and much more.