This is a weird article to pen, considering quite a few of these films made it onto the list last year, and we never got to see them because of the pandemic. And the movies we did get to see didn't astound us in the way we expected: Tenet was divisive and Wonder Woman 1984 went from a fresh rating to the dismal 60% it has on Rotten Tomatoes now.
Can 2021 breathe life back into the film industry? Will we ever go back to the cinemas, or will be streaming become the new normal? Much like things were in 2020, it remains to be seen how things will play out, but I'm hoping that these movies do make it out into the world – it's just too much for us to wait any longer. Here are the biggest new movies of 2021.
1. The Little Things | January 29th, 2021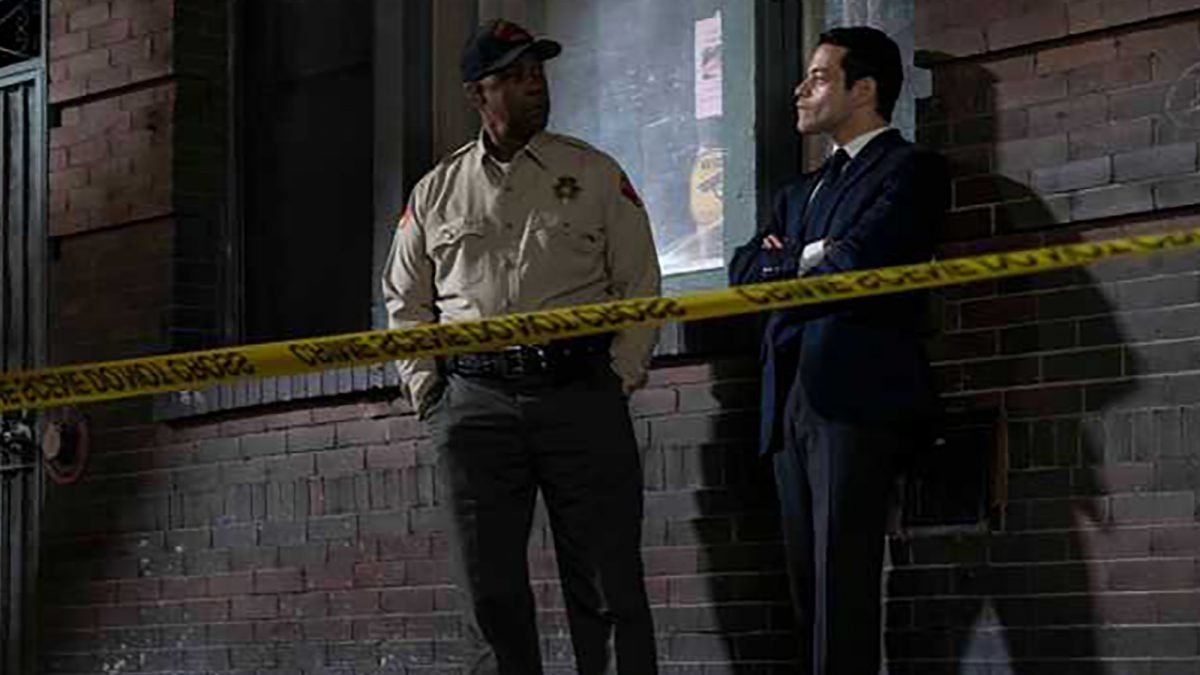 I have missed Denzel Washington doing films like this. There was a whole string of movies that Washington did in the late 90s and early 2000s, which focused on thriller/whodunit aspects, films like Déjà Vu and The Bone Collector, so it really tickles my nostalgia to see him take on a similar role in The Little Things.
In The Little Things, Washington's Deputy Sheriff Joe Deacon and Rami Malek's Sergeant Jim Baxter try to find the man responsible for several murders around Los Angeles. The film also stars Jared Leto, though details about his role have been kept under wraps.
As we know, Warner Bros. has struck up a deal with HBO, so The Little Things will be released on HBO Max the same day it has its theatrical debut.
2. Coming 2 America | March 5th, 2021
The first film was released in 1988, which means that the sequel is being released thirty three years after the original made its debut. At this point, it's definitely not a necessary sequel, but hey, it will still be a treat nonetheless to see Eddie Murphy and Arsenio Hall team up on screen once again. The film was originally set for a theatrical release from Paramount Pictures, but the distribution rights were sold to Amazon due to the coronavirus.
In the upcoming sequel, Prince Akeem (Murphy), who is set to become the king of the fictional country of Zamunda, finds out he has a son he never knew about. To honor the former king's dying wish to raise his grandson as the crown prince, Akeem and Semmi (Hall) once again leave for America. I am not exactly sure how Akeem sired a son since he was so fixated on Lisa (Shari Headley) in the first movie, but hey, Randy Watson and his band Sexual Chocolate are back, so no complaints here.
3. The King's Man | March 12th, 2021
Much like many other movies, it hasn't been the easiest journey for The King's Man, which has been delayed numerous times before landing its current release date. It looks like it will keep this date, but it's hard to know in these volatile times.
The King's Man is the prequel in The Kingsman franchise, and director Matthew Vaughn teased that this film will help set up the third Kingsman film. The King's Man will focus on the origins of the titular spy agency during World War I, starring Ralph Fiennes, Gemma Arterton, Rhys Ifans, Matthew Goode, Tom Hollander, Harris Dickinson, Daniel Brühl, Djimon Hounsou and Charles Dance.
4. Last Night in Soho | March 27th, 2021
Edgar Wright's Last Night in Soho is one of those movies that made one of my lists last year, and considering the man's filmography (Shaun of the Dead, Baby Driver etc), I was definitely looking forward to this film. But alas, Wright was unable to complete the film in time for its original release date due to the pandemic, so Focus Features announced the film's delay to 2021.
Wright's psychological thriller stars Anya Taylor-Joy, Thomasin McKenzie and Matt Smith. There isn't much information on the plot details, besides the story being set in London's Soho district and containing some type of time travel as Thomasin McKenzie's character gets to experience 1960s London. Considering how The Queen's Gambit blew up last year, Taylor-Joy's presence in the film should draw a bigger audience, so maybe the delay is a good thing.
5. Godzilla vs. Kong | May 21st, 2021
Like The Little Things, Godzilla vs. Kong will be released on HBO Max and make its cinematic debut concurrently. This will be a follow-up to 2019's Godzilla: King of the Monsters. It was revealed in the movie's end credits that numerous titans were converging on Skull Island, and we can't imagine that Kong is going to be happy about that.
While the original version of the movie didn't establish a victor between the two, director Adam Wingard is promising that this film will have a definite victor, so we don't walk away debating or feeling unsatisfied because of it ends up a stalemate.
Who do you think will end up the winner in this battle amongst monsters?
6. The Green Knight | July 30th, 2021
Unlike films such as Tenet or the new Bond film, The Green Knight didn't come to my notice till A24 released its official trailer. That trailer caught my attention, and the fact that it has Dev Patel in a lead role is just icing on top of the cake.
The movie is an adaptation of the 14th century Arthurian tale Sir Gawain and the Green Knight. During a New Year's Eve's feast at King Arthur's castle, a figure going by the name of the green knight enters. He challenges any knight brave enough, that he would allow them to strike him with his own axe, with the condition that the same person find him a year later to receive the same treatment.
With movies like Uncut Gems, The Lighthouse, Hereditary, The Farewell in their repository, I think A24 has basically proven they know what a good movie looks like, and I hope The Green Knight will be another success for the company.
7. The Suicide Squad | August 6th, 2021
Choosing James Gunn to direct this, after the man directed the two Guardians of the Galaxy movies for Marvel, is such an interesting move by Warner Bros., who owns the rights to DC material. Gunn mentioned that Warner Bros. offered him any project of his choosing after he was let go by Disney, and he chose Suicide Squad because that's what he wanted most. Now that Disney has hired him back for the third Guardians of the Galaxy film, Gunn is the rare filmmaker to have made movies for both sides.
Gunn recently commented that this sequel/remake will be R-rated, following in the footsteps of Deadpool and Logan. In The Suicide Squad, new and old members of an imprisoned supervillain government task force are sent to destroy an old laboratory prison. Margot Robbie will return as Harley Quinn, Joel Kinnaman will resume his role as Rick Flag, and Viola Davies is back as Amanda Waller. New faces include Idris Elba, John Cena, Peter Capaldi and Sylvester Stallone.
8. Death on the Nile | September 17th, 2021
Death on the Nile was another Disney-owned film brought forward from the tatters of 2020. It is the second installment in the Hercule Poirot franchise, the follow-up to 2017's Murder on the Orient Express. While director Kenneth Branagh's previous effort wasn't exactly stellar, what it did have going for it was an excellent ensemble cast, with the likes of Johnny Depp, Michelle Pfeiffer and Willem Dafoe on board.
Death on the Nile will most likely be a similar affair, a faithful adaptation with a star-studded cast, such as Armie Hammer, Gal Gadot and Leticia Wright. This time Poirot (Branagh) will be solving the murder of a young heiress aboard a cruise ship on the Nile river.
9. Dune | October 1st, 2021
Of all the delays, I have to say, Dune's almost a year postponement hurt the most. After eagerly waiting the whole year to see Denis Villeneuve's vision on the big screen, Warner Bros. decided to delay it, and its fate was cemented when Wonder Woman 1984 took up a December release date. Thankfully, because of Dune's concurrent release on HBO Max and cinemas, Warner Bros. most likely can't delay it any longer.
Dune is an adaptation of Frank Herbert's sci-fi novel. Dune is also a two part feature, which is why Villeneuve took on the project, so that he could properly complete the vision he has for Dune.
10. The Last Duel | October 15th, 2021
The last time we had a Ridley Scott movie was in 2017, the film All The Money In The World, and while it was okay, it didn't feel like a top-tier Scott film. The Last Duel does feel like a return to roots, doing what he does best, tackling a historical drama piece set in medieval France. The cast is a stacked one, with the likes of Matt Damon, Ben Affleck, Adam Driver and Jodie Comer on board. It is adapted from Eric Jager's The Last Duel: A True Story of Trial by Combat in Medieval France, in case you want to have a read before the film hits the theatres.
Comer's Marguerite de Carrouges claims she's been raped by her husband's best friend. This leads to her husband challenging said friend to a duel, the last legally sanctioned duel in the country's history. The film was supposed to have a January release date, but plans were hampered because of the pandemic, which explains its current release date.
11. Eternals | November 5th, 2021
While Warner Bros. has been bolder in their choices this year, choosing to move ahead with blockbuster films like Tenet and Wonder Woman 1984, Disney has been a bit more cautious. Even though Disney released Mulan and Soul on Disney Plus, the approach to Marvel films has been a tad conservative, since films like Black Widow and Eternals were both pushed from their 2020 release dates to 2021, since they hoped that things would be back to normal by 2021.
It remains to be seen if Disney will stick to this date. Still, I am looking forward to it, considering it is one of the more diverse Marvel films, and the fact that it is directed by Chloé Zhao, a director who came from the indie scene, I am hopeful that she will bring something new to the MCU worldbuilding and storytelling.
The film will follow the events of Avengers: Endgame, where an unexpected tragedy will force the Eternals, who have secretly lived on Earth for over 7000 years, to reunite to protect humanity from their evil counterparts, the Deviants.
12. Mission: Impossible 7 | November 19th, 2021
I am sure that by now most of you have heard Tom Cruise's fiery outburst at certain members of the Mission: Impossible 7 team for COVID-19 violations. Whether you condone his actions or not, his reaction shows the continued volatility that the coronavirus continues to wreak on the film industry, especially since this film's production has been shut down twice in 2020 due to the pandemic. Now that things are back up and running again, protocols need to be maintained if they wish to continue production and keep its 2021 release.
Somehow, this film has managed to film in countries like Italy, Norway and England in the midst of a pandemic, proving that Cruise and team are still going all out to deliver a fantastic blockbuster. The film has yet to be titled, but this will probably change as things firm up closer to release.
13. West Side Story | December 10th, 2021
I have always been on the fence when it comes to musicals adapted for film. All we need to do is look to Ryan Murphy's The Prom that was released on Netflix last month to see what I mean. I mean, if a film has a cast that includes Meryl Streep, Nicole Kidman and even Broadway star Andrew Rannells, you would expect something quite glorious to emerge. And while the musical numbers were decently handled and performed, along the way, the camp overshadowed the true heart of the musical.
So, the information that Steven Spielberg has directed a movie musical is a conflicting one – I desire to hold on to my claim that musicals should remain on the stage, yet I also want this to be good, because it's Spielberg.
The man has apparently been imagining a movie adaptation of West Side Story for a very long time. He mentioned to Vanity Fair that he "just fell completely in love with it as a kid. West Side Story has been that one haunting temptation that [he has] finally given in to."
Like Bernando's proclamation that "in America, nothing is impossible", maybe Spielberg will be the one to truly pull off a successful movie adaptation of a musical – fingers crossed.
14. The Matrix 4 | December 22nd, 2021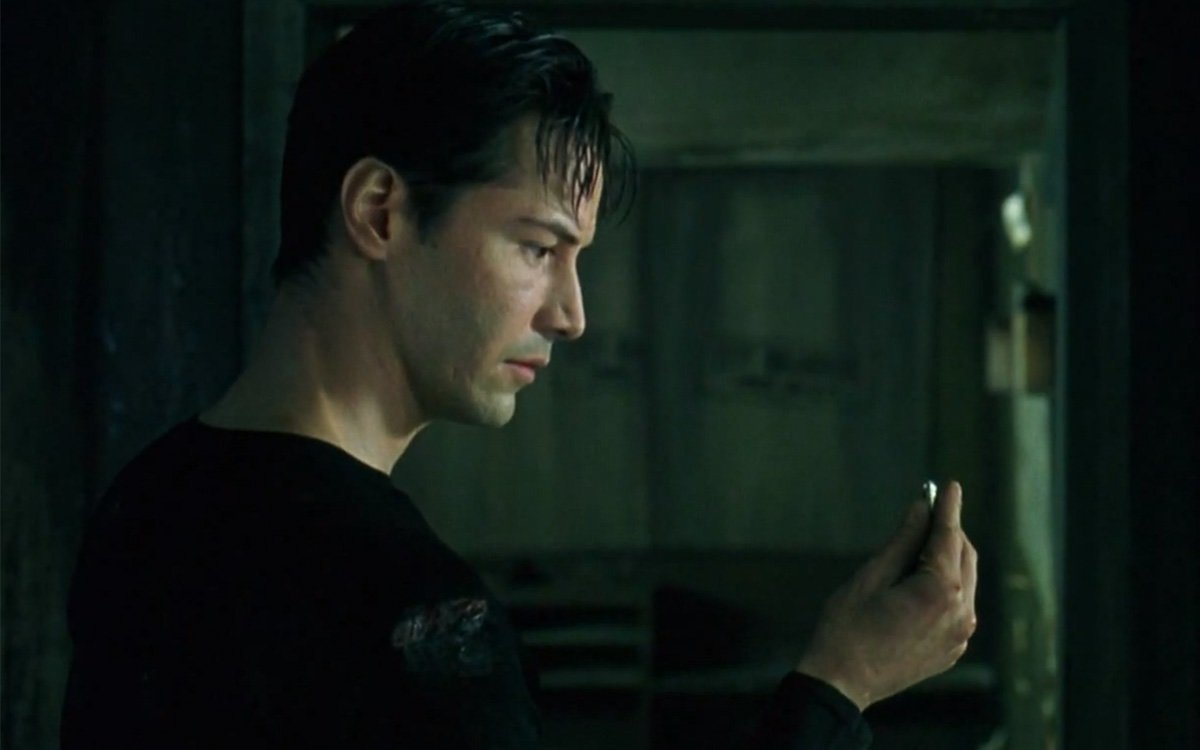 Not to sound like a broken record player, but I have conflicting feelings with regard to this fourth movie in The Matrix franchise. The trilogy, while imperfect, felt complete. I am not a fan of directors/creators returning to worlds they have set in stone and shaking things up again. Yet, I am curious to see the direction the film will take, and the possibilities it could open up. The fact that both Keanu Reeves and Carrie Ann Moss are resuming their roles signals something quite good. Reeves himself said that "Lana Wachowski wrote a beautiful script and a wonderful story that resonated with [him]. That's the only reason to do it."
Nothing is quite known about the film, only that Hugo Weaving and Laurence Fishburne aren't resuming their roles. There are many new faces joining the project, such as Jonathan Groff, Yahya Abdul-Mateen II and Neil Patrick Harris, and once again, everything is being kept tightly under wraps.
15. Babylon | December 25th, 2021
This entry might be a shot in the dark, seeing as how there is still no news as to whether the movie will keep its 2021 release date. Adding fuel to the uncertainty is the news that Emma Stone, who was attached to the project, dropped out due to scheduling conflicts. Margot Robbie is in talks to replace her, though there is no confirmation of this, but if she does come onboard, it will be the second film she and Brad Pitt have worked on together. I am a hopeful individual, and since its delay has yet to be announced, it remains a film to look forward to in 2021.
Babylon is a period, R-rated drama, set in the shifting moment in Hollywood when the industry turned from silent film to talkies. Damien Chazelle is no stranger to narratives such as this, considering his exploration of Hollywood in La La Land, but the fact that it is a period film makes it an interesting venture for Chazelle, and Babylon does seem to be in the same vein of David Fincher's Mank (here's hoping it's more digestible).
Regardless of its release date, considering all the individuals attached, it is sure to be a strong contender come awards season.
READ NEXT: 10 Best Movies of 2020 You Should Watch
Some of the coverage you find on Cultured Vultures contains affiliate links, which provide us with small commissions based on purchases made from visiting our site. We cover gaming news, movie reviews, wrestling and much more.