One of my most favourite movies from 2019 was The Peanut Butter Falcon. It is a simple story about dreams and relationships, wonderfully acted and beautifully presented. Also, it was really nice to see Shia LaBeouf back on screen again. Movies like The Peanut Butter Falcon and the reception it got is proof that the indie movie scene is still a thriving one. What it needs most is publicity and for movie-goers to step outside their comfort zone of Disney and superhero movies.
So if you're eager for movies that go about storytelling in an interesting and unique way, or if you're an avid indie movie fan, then here are some movies you should look out for in 2020.
1. Come To Daddy – February 7th, 2020
As weird as the title sounds, this film starring Elijah Wood is really good stuff (don't be put off by Wood's vintage moustache look). It gives you all the best parts of indie horror, yet delivers on the gore as well.
It's not everyday you see critics referring to a horror movie as "very fun", but from the trailer alone it's clear to see why. Wood's character Norval comes to visit his father (played by Stephen McHattie with a deranged glee) for the very first time, but the man doesn't seem all right (y'know, mentally).
Why did his father send him a letter to get him to come visit after all this time? Is there something more to the story than he is letting on? You'll have to watch the movie to find out.
2. Swallow – March 6th, 2020
The trailer for this movie made me very uncomfortable, mainly because the protagonist Hunter, who is newly pregnant, suddenly finds herself with the compulsion to swallow dangerous objects. I felt my own throat constrict watching her do this, and even the mere thought of it is so disconcerting.
The film stars Haley Bennett, who is really an underrated star. I thought she would make it big after her performance in Girl on the Train, but she has yet to really catch a big break. Maybe Swallow's the movie that will do it for her. From the trailer alone you can already see her portrayal of Hunter as this beautiful but vacant woman, dying to feel something, which has led to dangerous habits.
3. The Assistant – April 3, 2020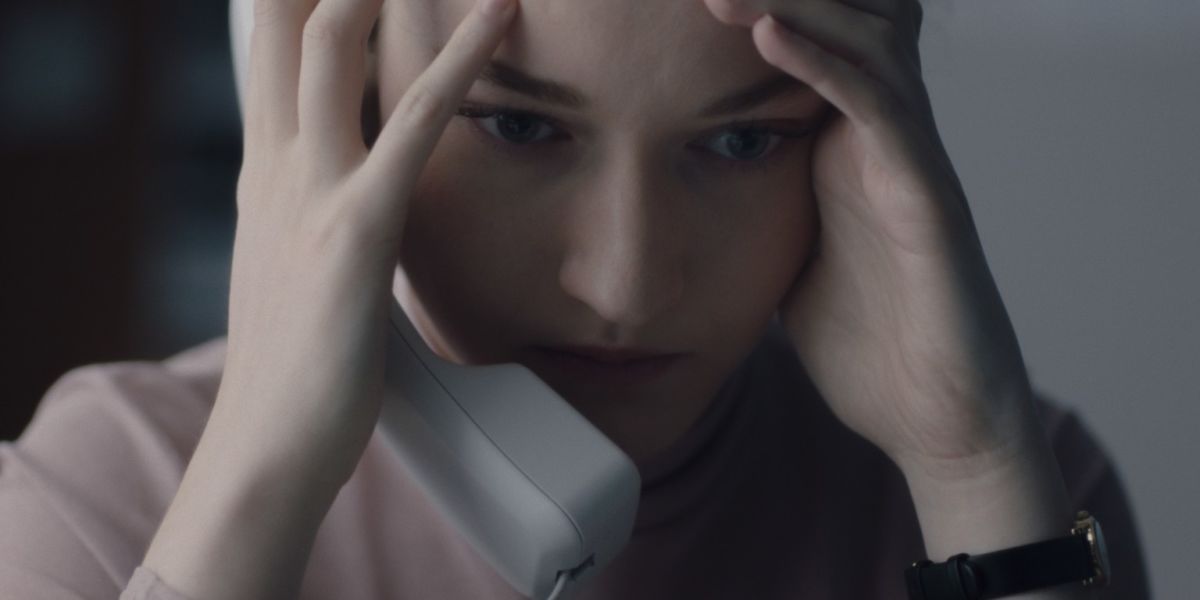 The Assistant's trailer is mind-boggling stuff. It gives you snippets of something palpable, but it doesn't lead you to the destination. Based on the trailer, you make guesses as to what it could be. Why does Jane (Julia Garner) wear the same piece of clothing throughout? Well, a significant portion of the movie takes place during the course of a single working day. Why is she photocopying pictures of so many women? She works for an entertainment mogul, and a job that initially feels like a dream for an aspiring film producer like Jane ends up in a nightmarish place at the end of the film.
Considering the recent situation regarding Harvey Weinstein in Hollywood, The Assistant is a relevant film exploring the side of show business that lurks beneath the fame and money.
4. How to Build a Girl – May 8, 2020
If you liked Booksmart, and Beanie Feldstein's performance, then you're probably gonna enjoy How to Build a Girl, which is also a coming-of-age comedy, exploring a different side to the teen experience of course.
Johana Morrigan (Feldstein) submits a music review to a group of indie rock critics at a weekly magazine. Even though she was brushed off initially, she finds much success after she reinvents herself as Dolly Wilde – a music critic who is difficult to please, who possesses an insatiable lust for fame, fortune, and men.
Dolly Wilde is nothing like Johana Morrigan, which leaves Johana with a dilemma to deal with. Is Dolly the type of woman she wants to be? Or should she start all over again from a more authentic place?
This movie will also feel like quite the throwback for all you folks who were teens in the 90s, since that is the setting of the movie.
5. The French Dispatch – July 24, 2020
Is a movie by Wes Anderson still considered an indie? Considering the influence and how well-known his films are, it's surprising how we would still categorise it as such. But then again, you wouldn't really label it a big blockbuster, would you? The French Dispatch has 3 intersecting storylines: A student occupation protest, a narrative about an artist sentenced to life in prison, and a kidnapping resolved by a chef.
The film also has a star-studded cast (it's Wes Anderson, a stellar cast is a given at this point), with the likes of Bill Murray (of course), Benicio Del Toro, Adrien Brody, Frances McDormand, Tilda Swinton, Timothée Chalamet, Léa Seydoux, Jeffrey Wright, Owen Wilson and many more.
6. Last Night in Soho – September 25, 2020
Why should you watch Last Night in Soho? Two words: Edgar Wright. Oh you know, the director who worked on Baby Driver, Hot Fuzz and Shaun of the Dead? Yup, that guy. He also co-wrote the screenplay with Krysty Wilson-Cairns – is there anything this man can't do? This time he's heading into psychological horror, where a young girl who is passionate about fashion design is mysteriously able to enter the 1960s and meet her idol. But of course things aren't what they seem.
If Edgar Wright isn't enough to get you excited, then what about the cast of Anya Taylor-Joy, Thomasin McKenzie and Matt Smith? Taylor-Joy is basically the face of horror these days, so if she's signed on to this, you know this film is gonna deliver.
7. Minari – TBC
Minari is a heartfelt immigrant story, and it is the personal history of director Lee Isaac Chung, as a way to chart his upbringing in rural Arkansas. The Asian American experience is largely underrepresented in films, which is why Crazy Rich Asians received such a flurry of excitement when it hit the big screen in 2018. Minari is quieter and hits harder, allowing the viewer glimpses into the lives of these characters, and how isolating the experience of a immigrant can be. This is especially poignant when set against vast, empty landscapes.
I have been saying for years that Steven Yeun is one of the better actors on The Walking Dead (I stopped watching after his character died), so it's great news to see him take the lead role in this movie. Minari was highly lauded at Sundance, and is an indie that you should keep an eye out for this year.
8. Palm Springs – TBC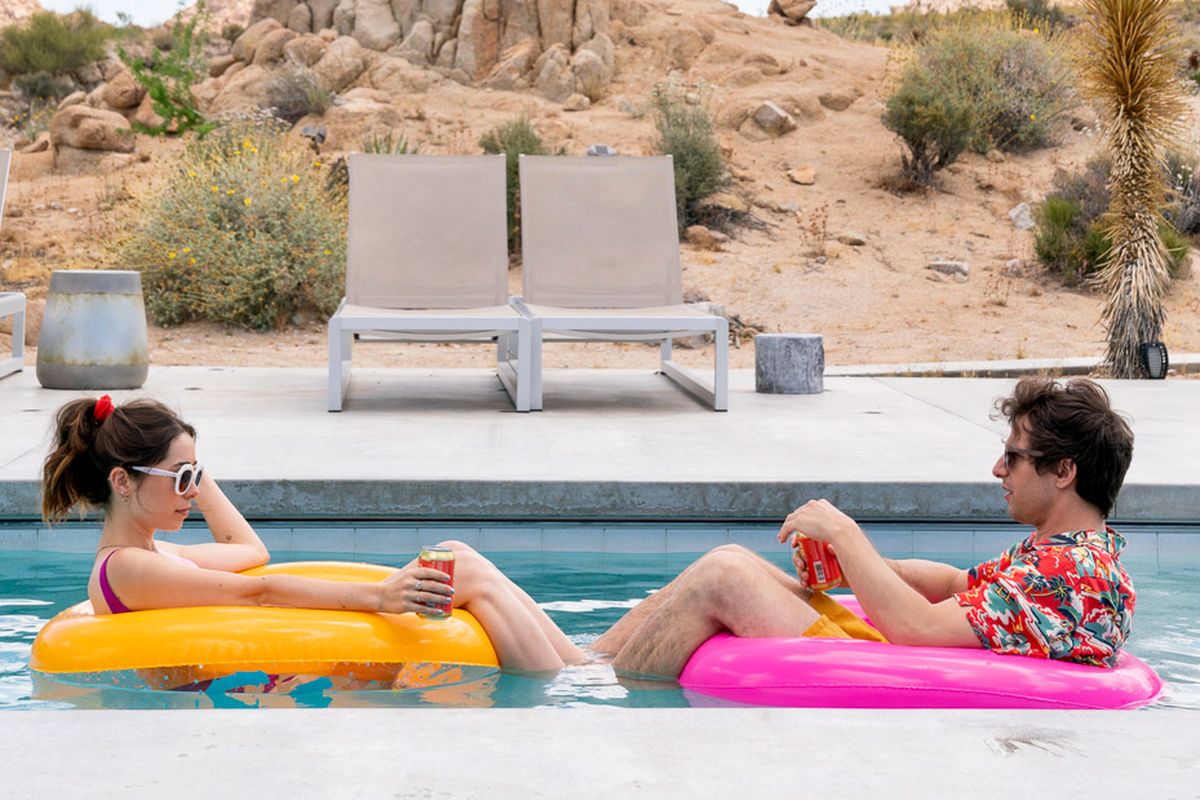 You know a film is good when its script made the likes of Andy Samberg laugh out loud. It premiered at Sundance this year, and currently stands at an impressive 100% on Rotten Tomatoes, with 24 critics having weighed in. Of course it probably won't stay there when it gets a wide release, but for a romantic comedy to receive such strong praise is a rare thing these days, which speaks to the quality of Palm Springs.
Palm Springs plays on the conceit of Groundhog Day, characters are thrown into a time loop, and only Nyles (Samberg) realises this is happening. How does the film make an overdone concept like a time loop fun and innovative? Don't ask me, just catch Palm Springs when it comes knocking at your door.
9. Shirley – TBC
I feel like I have waxed lyrical about Elisabeth Moss so frequently that I sound like an absolute fan girl. I'm not a fan girl, but Moss is just that good. She already has an Emmy under her belt, and is surely working towards a future with an Oscar in it. On the surface, Shirley is a biopic of Shirley Jackson, the author who penned The Haunting of Hill House, but in reality it is so much more than that. Directed by Josephine Decker, and hailed as her best film to date, Shirley is a film about creative people, and how they can sometimes be so cruel to the people they love.
A young couple comes to live with Shirley (Moss) and her husband Stanley (Michael Stuhlbarg), and find themselves trapped in a web of mind games, their optimism crushed by the very couple they were so eager to meet.
10. Black Bear – TBC
I have felt that Christopher Abbott is an actor to watch after I saw his performance in the film Piercing (it is a strange film that I highly recommend, unless you are the queasy type). Add Sarah Gadon and Aubrey Plaza to the mix, and you have a film that impresses. The film is mostly driven by these 3 actors, with the sharp dialogue adding to the gravitas of the product director Lawrence Michael Levine has created.
Black Bear is one of the stand-out films at Sundance, and should definitely be on your watch list if you enjoy well-drawn characters and riveting dialogue.
MORE MOVIES:
– 15 Best Cosmic Horror Movies You Should Watch
– 16 Most Overlooked Movies of 2019
– 15 Best Horror Movies On Shudder You Should Watch
Some of the coverage you find on Cultured Vultures contains affiliate links, which provide us with small commissions based on purchases made from visiting our site. We cover gaming news, movie reviews, wrestling and much more.