Remedy and Rockstar's seminal third person shooter series Max Payne is perhaps one of the most influential games of all time. The Matrix might have pioneered the art of "bullet time" in cinema, but Max Payne was proof that the formula could work in gaming, so much so that when the time came for The Matrix to be adapted into games, it couldn't live up to the stellar standard of Max Payne.
Despite a legacy spanning over two decades, there hasn't been much in the way of Max Payne content, especially since the release of the third game which divided opinion. Since then, the series has remained on indefinite hiatus for nearly 10 years, with no hope or even hint of a potential comeback. Today, we're asking the age old question: will we ever see Max Payne 4?
The History of Max Payne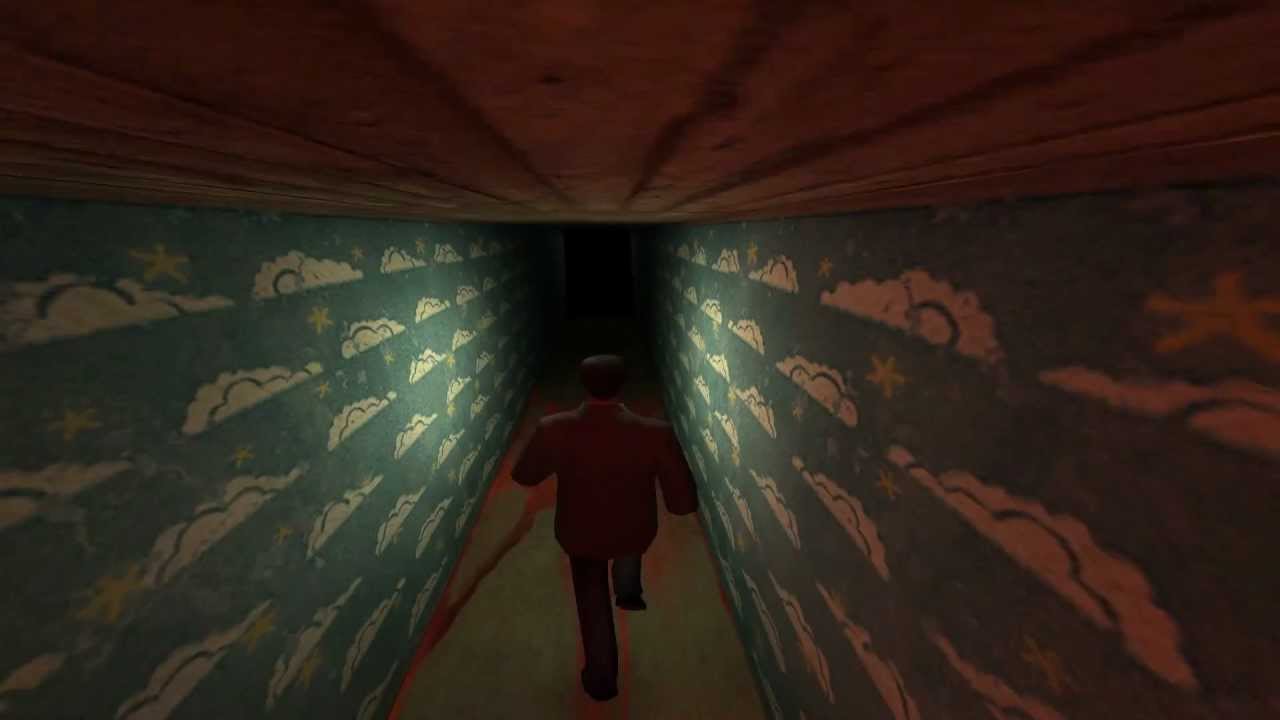 Max Payne was the product of Remedy Entertainment, the Finnish game development studio who you may know now as the developers behind the likes of Alan Wake and Control. Back in the 90s though, Remedy had just formed and in 1996 were coming off the back of their debut release, Death Rally, which had been developed in a team member's basement. However, the team was looking to create something different.
Scott Miller, the founder of 3D Realms, spoke about Max Payne's early conception in a first hand account of events, stating: "After Remedy completed Death Rally, both companies felt very positive about a continuing relationship, so we started talking about new game ideas. Remedy came to use with three ideas, a racing game, a Freespace-like space game, and a 3D game much like Loaded, by Interplay. They called this game Dark Justice, and it was a third-person game but had a top-down angle with the camera a little behind the player."
Dark Justice eventually became Max Payne, though things could have gone much differently. Both companies recognised the importance of the game becoming a bigger franchise, and wanted a name to match, but it could have easily been Max Heat instead. Scott Miller explains: "I came up with Max, but I couldn't think of a good last name. At one point, the best name we could think of was Max Heat, and we spent over $20,000 trademarking this name worldwide. Then someone from Remedy proposed Payne as the last name, and immediately we ditched Heat and spent another load of money trademarking Max Payne. Truly a perfect name."
A neo-noir detective thriller, Max Payne follows the titular character, a former NYPD detective and DEA agent who's trying to find the answers to why his family was murdered. Along the way, he uncovers a conspiracy regarding a new designer drug by the name of Valkyr, and must work together with various elements of the New York underworld to find some answers and bring Valkyr down.
One of the most notable aspects of the original Max Payne is the fact that Sam Lake, current creative director at Remedy and the writer of Max Payne's original story, also played the character in-game, serving as the face model for Max and even donning the outfit for comic-book inspired cutscenes. As for Max's voice, actor James McCaffrey provided the vocals for Max's low, introspective monologues, giving the game more of a serious edge in between every slow-mo, shoot dodging gunfight.
The original game launched in 2001 on PC before being ported to consoles a year later, and the success was almost immediate. The original game received lots of glowing praise, with a Metacritic score of 89. Critics loved the gameplay, though opinions on the story were a little more mixed. IGN also famously noted that Max's face made him look constipated. As for sales, Max Payne accumulated over 300,000 sales in the US alone in 2001, and by 2006, the first game had sold 1.6 million copies.
Naturally, success like that meant that a sequel was on the way. 3D Realms were a founding partner of Gathering of Developers, who published the original game, but the whole company was acquired by Take-Two Interactive in 2000. Two years later, Take-Two purchased the intellectual property rights, with the sequel developed by Remedy and published by Rockstar. By then, Rockstar had become something of a byword in third-person crime-based action games, thanks to the success of Grand Theft Auto.
Max Payne 2: The Fall of Max Payne was designed as a noir love story, with Max returning to team up with assassin/love interest Mona Sax to try and dismantle a secret underground society. Sam Lake returned for writing duties, but declined the role of face model for the sequel, meaning the constipated grimace that adorned Max face was no more. Feel free to take a moment's silence before reading on.
When asked about the story, and if he felt the noir love angle would help break new ground for a medium that was still finding its feet with regards to storytelling, Sam Lake said the following in an interview with IGN: "The idea was simply too delicious to pass over. Keep in mind though that we are talking about a Film Noir love story here. You know the type: Everyone knows that everyone else is lying about something and things couldn't possibly turn out well. They are drawn to each other for all the wrong reasons. He knows she's nothing but bad news and probably just using him to get where she's going, but he goes for it anyway. Love hurts. When it comes to breaking new ground, I sincerely hope it does. At least it's a step into the right direction. I'd like nothing better than to see new and unexpected subject matters to find their way to games and stories told in games."
While a lot of criticism was levied at the fact the game was pretty short, along with the lack of a multiplayer option, Max Payne 2 still went on to receive heaps of critical acclaim, earning an 86 on Metacritic. Unfortunately, the game underperformed in terms of sales, leading to Take-Two having to adjust their financial predictions to compensate. It'd take years for them to consider returning to Max's morbid world.
What Happened To Max Payne?
Before we talk about the controversial third entry in the series, we have to at least mention the 2008 movie of the same name, starring Marky Mark Wahlberg in the lead role, alongside Mila Kunis as love interest Mona Sax. The film featured some of the same plot elements of the first game, but it was a bit crap. That's all there is to say on that one.
As for Max Payne 3, Take-Two decided to have Rockstar develop the game in-house, with Remedy serving as additional help/consultation. The game was announced in 2009, set for release at the end of that year, but the project was delayed multiple times until 2012. Reasons for the delay ranged from the fact that Rockstar wanted to ensure the game's quality, to their decision to focus on other projects that required extra development time.
That original reveal offered cause for concern for a lot of Max Payne fans, however, as it confirmed that Max was leaving New York behind in favour of greener, or redder, pastures. It was only later on in the game's development and marketing where it was revealed that MP3 had traded the urban metropolis of New York for Sao Paulo, with a down-on-his-luck Max battling a wide-reaching conspiracy alongside his burgeoning alcohol and painkiller addiction. It sounds like a lot of depressing elements, but the slow-mo shoot dodging and Max's acerbic internal monologue helped keep things fun. Or funny, at least.
The change in location led to a change in characterisation in Max, with his battle against addiction coming to the forefront. Dan Houser, then VP of Rockstar who also wrote Max Payne 3, spoke to Polygon about the new Max Payne, stating: "He wants to be a thinker but he's much better as a doer. When he thinks he gets wrapped up in himself or makes mistakes. When he acts, he is brilliant, almost super-human. That is his character, and the dichotomy between the two is the reality of his life, and at the heart of the game. He cannot seem to move forward emotionally, but physically he is relentless."
The redesigned version of Max Payne disappointed a lot of fans of the series, who were perhaps unhappy to see a gaming icon depicted as a bald, bearded, overweight addict. In the same post announcing the game in 2009, Sam Houser gave Rockstar's reasoning for the change, stating: "This is Max as we've never seen him before, a few years older, more world-weary and cynical than ever. We experience the downward spiral of his life after the events of Max Payne 2 and witness his last chance for salvation."
Remedy were also keen to reassure fans about the quality of Max Payne 3 before launch, talking about their experience with helping Rockstar in an interview with NowGamer [archived by VG247]: "We've been blessed with being able to actually see the game and give some feedback. We've been meeting with Rockstar and looking at Max 3 – it looks absolutely phenomenal – the nice thing is we've been giving our feeling on the game but at the end of the day we don't have to do any of the heavy lifting, which is nice. […] It's been nice to be part of the process, but we don't want to take any of the limelight. From what we've seen it's going to be absolutely fantastic."
Max Payne launched on PS3 and Xbox 360, followed by PC a couple of weeks later, and it proved to be an instant success, shipping 3 million copies in its first week of sale. Critics were equally kind to the game, with the game earning an 87 on Metacritic. Many enjoyed the gameplay and story of Max Payne 3, but noted that the change in tone from previous games didn't feel great.
Despite Max Payne 3 enjoying a host of multiplayer expansions, which added new maps, modes and characters, along with the millions of players who bought the game, MP3 would be the last ever Max Payne game. Developers Rockstar have moved on to create huge open world titles like Grand Theft Auto V and Red Dead Redemption 2, or bolstering their online offerings with GTA and RDR Online. With the success of GTA Online's Shark Cards, which are microtransactions that grant money in GTA Online, why would Rockstar bother to make another game like Max Payne?
The Future Of Max Payne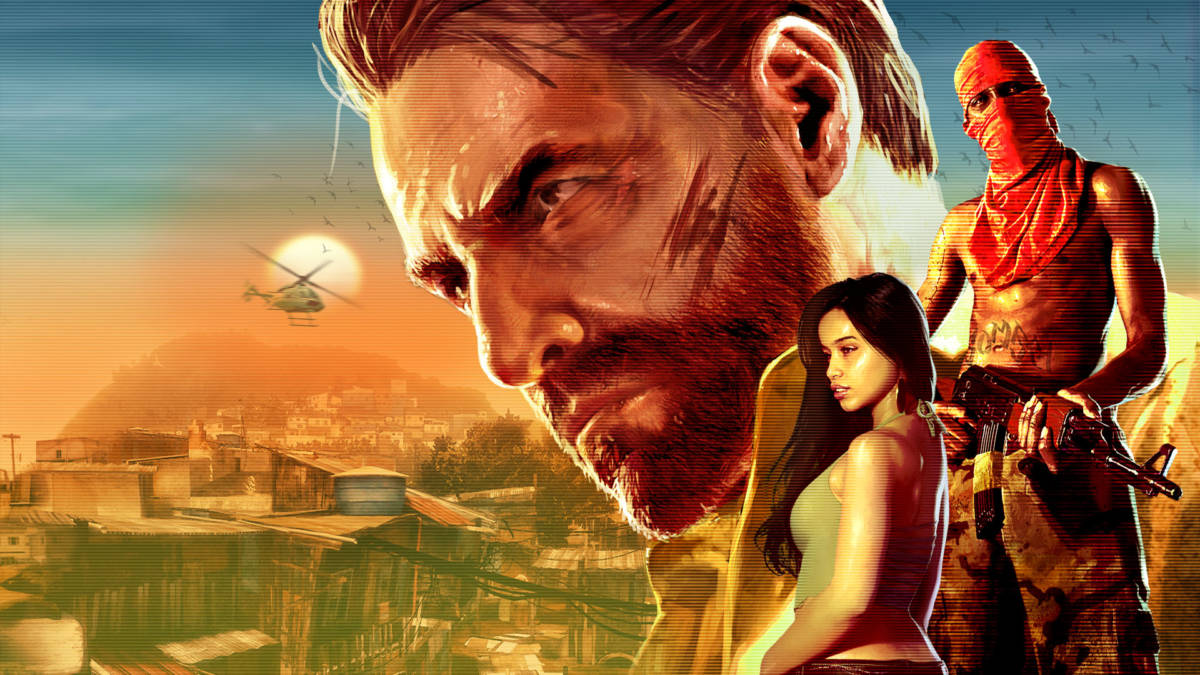 UPDATE (April 2022): As it turns out, there will be another game in the Max Payne series, as Remedy and Rockstar have entered into a new working relationship. The Finnish developers will be remaking Max Payne 1 & 2 for PC, PS5 and Xbox Series X | S, with Rockstar financing the project. The remakes will use Remedy's Northlight engine, which has been used to great effect in Control and Quantum Break, but the project is only in the concept stages as of right now, meaning it's a long way off.
According to Sam Houser, Rockstar Games founder, Remedy approached Rockstar with this idea, and with Rockstar financing the project, it'll be interesting to see what happens should the project be a success. Remedy will stand to gain royalties once the development costs have been recouped, but will millions of copies lead to more Max Payne projects, like a remake of Max Payne 3 or a completely new game in the series? Only time will tell.
ORIGINAL POST: Truth be told, it's hard to imagine a future for the Max Payne series, at least in terms of continuation, as Max Payne 3 literally ends with Max retreating to a bar on a tropical beach, finally earning a moment to rest after years of fighting either criminals or his own self-destructive tendencies. Many considered the ending to Max Payne 2 to be perfect though, and Rockstar made another one after that, but the ending to the third game is even harder to follow up on.
That's assuming that Rockstar even opt for a full blown sequel. Max Payne 4 could just as easily be a reboot of the original Max Payne that's updated with modern graphics while retaining that original gameplay. Rockstar have applied this technique already with GTA: The Trilogy – Definitive Edition which updated GTA 3, Vice City and San Andreas, but Max Payne probably would have been a better candidate. At least the shooting mechanics in Max Payne still hold up.
While Max Payne 4 may never happen, the rest of the series seems to remain somewhere in the public consciousness, particularly as Max Payne 1 is available to play on PS4 and PS5, whereas the original Xbox versions of those games are now available via backwards compatibility. Heck, even Max Payne 3, which was delisted and servers were shut down, is available, though I'd take a full re-release on all platforms over just bringing the old version back.
However, the Rockstar of today is completely different from the Rockstar of a decade ago, thanks in no small part to parent company Take-Two's increased focus on microtransactions and monetisation, as proven with GTA and RDR's online modes. Any version of a new Max Payne developed by Rockstar would likely be filled to the brim with co-op, multiplayer and live service shenanigans just to boost the game's long-term engagement.
There's also the inevitability that Rockstar are working on GTA 6 next, continuing the long running series with a game that reportedly will include Fortnite-esque live map changes. With GTA 6 looking to revolutionise the open world formula, any attempts to make a new Max Payne game right now would likely have to be outsourced to another team.
Even if the series is dead in the water, there's also spiritual successors out there which intend to carry on Max Payne's legacy. El Paso, Elsewhere, from developers Strange Scaffold, features the same slow-motion shoot dodging gameplay that Max Payne loved so much, only with those tight corridors filled with werewolves and vampires instead of guido gangsters. In a lot of ways, that sounds like a huge improvement. There's also the fan film project, Payne & Redemption, inspired by the works of Remedy, which has been in production for over a decade, which even received the blessing of Sam Lake.
While the future of the Max Payne series remains up in the air, it can't be disputed that the franchise is one of the most influential and enjoyable shooters in history. If there's no Max Payne in the horizon, the old games are still mostly accessible. Those old memories still hold up, and the spiritual successors are a chance to make new ones.
Still, Rockstar? Make another Max Payne. Do it, cowards.
READ MORE: Forget GTA, Remaster The Max Payne Trilogy Instead
Some of the coverage you find on Cultured Vultures contains affiliate links, which provide us with small commissions based on purchases made from visiting our site. We cover gaming news, movie reviews, wrestling and much more.