We're barrelling headlong towards Christmas 2021, though if you need to take a minute to process that before you carry on reading this article, feel free. We get it. As 2021 slowly begins winding down, there's still plenty of games coming out that you should be keeping an eye out for, but what are the biggest games of November 2021?
Without even getting into the list, there's plenty of big name releases that couldn't quite make the cut, such as the console release of Evil Genius 2, the arrival of Final Fantasy XIV: Endwalker, a new DLC expansion for the popular MMO, and Farming Simulator 22. Here's 10 of the biggest new games of November 2021 for PC, PS4, PS5, Xbox One, Xbox Series X | S, and Switch that you should be excited about.
November 2021's New Games
Demon Turf – November 4th
Developer: Fabraz
Publisher: Playtonic Friends
Platform(s): PC, PS4, PS5, Xbox One, Xbox Series X | S, Nintendo Switch
Platformers are never going out of style. For as long as gaming has been around, platformers have captivated gamers with tough, but satisfying levels. Still, even though there's plenty of platformers to pick from, finding a truly special platformer feels like a special moment, and Demon Turf has the potential to be that next great 3D platformer. Heck, Demon Turf might be worth checking out based on art style alone.
Featuring 2D characters moving around in 3D space, you control Beebz, a 1000-year old demon who wants to take over the underworld and depose the ruling Demon King. To do so, you'll have to travel to the underworld four regions, complete a host of levels, defeat the gangs that rule them and ultimately go one-on-one with the big cheese himself. With the ability to return to hard versions of levels to unlock more rewards, along with plenty of unique abilities to utilise, Demon Turf could be a real winner.
Kid A Mnesia: Exhibition – November 5th(?)
Developer: Arbitrarily Good Productions, Namethemachine
Publisher: Epic Games
Platform(s): PC, PS5
Alright, we don't actually have a solid release date for Kid A Mnesia: Exhibition, the collaboration between Epic and Radiohead, but we do know that the album that this companion game/experience is based on will be launching on November 5th. We're operating under the assumption that it'll drop on the same date, but either way, it's expected to launch at some point in November. Knowing us, a contradictory release date will get announced two days after this is published, but I digress.
Kid A Mnesia is a re-release of two of Radiohead's most iconic albums, Kid A and Amnesiac, bundled together with Kid Amnesiae, a third album that contains unreleased material from the recording sessions of both albums. Exhibition intends to be an interactive experience featuring an "upside-down digital / analogue universe created from original artwork and recordings". No idea what that means, but it's likely good news for Radiohead lovers.
Football Manager 2022 – November 9th
Developer: Sports Interactive
Publisher: SEGA
Platform(s): PC, Xbox One, Xbox Series X | S
The beautiful game's premier league of simulation, Football Manager is back with its 2022 edition, with perhaps the most notable feature for this year's version being that it'll launch on the same day for both PC and Xbox. In fact, it'll even be available on Xbox Game Pass for both platforms too, so if you think you can do a better job managing Manchester United than Ole Gunnar Solskjaer (which isn't hard, let's be honest), here's your chance.
Football Manager 2022 improves on last year's offering by giving more tools to manage your chosen club in the backend, with players able to interact with the club's staff in new ways. A lot of improvements have also been made to the Xbox version specifically, including new UI updates and options to make using a controller in this spreadsheet of a game much easier.
Forza Horizon 5 – November 9th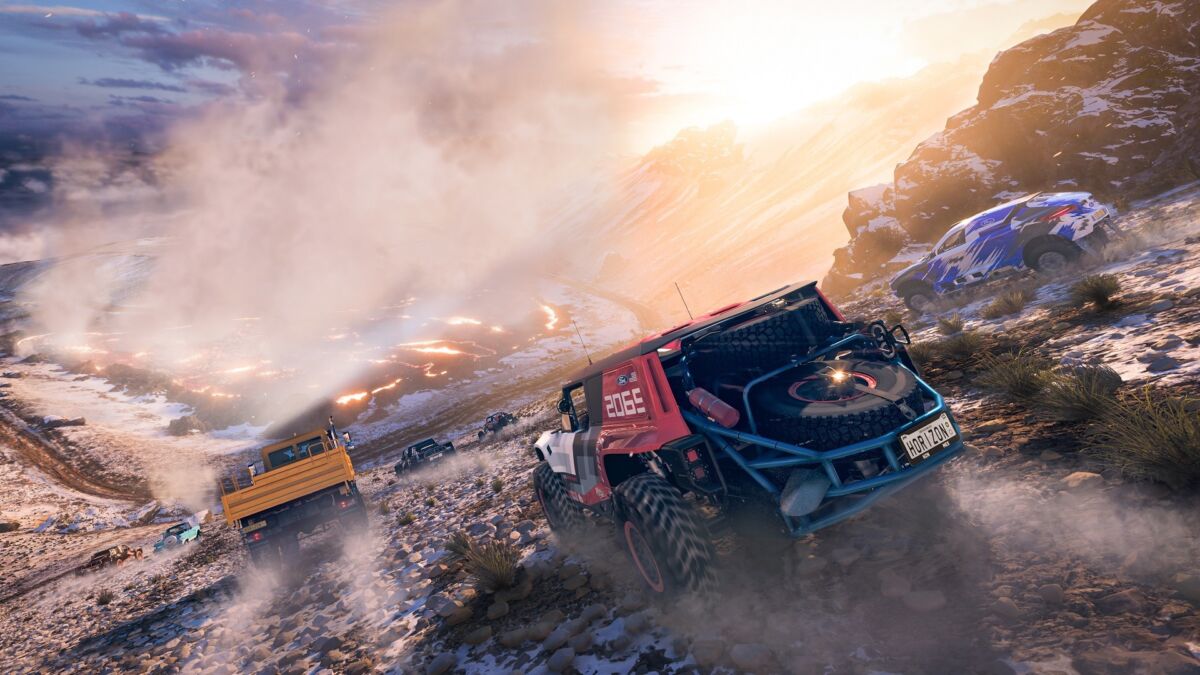 Developer: Playground Games
Publisher: Xbox Game Studios
Platform(s): PC, Xbox One, Xbox Series X | S
Xbox's flagship racing game series on holiday, Forza Horizon is often seen as the more "fun" version of Forza, compared to Motorsport's more straightforward depiction of racing. Forza Horizon 5 aims to take everything that worked about previous entries in the series and create the most feature complete Horizon game yet. Considering it'll also be available on Xbox Series X | S, it'll also be the prettiest Horizon game too.
Taking the Horizon Festival to Mexico, players will be able to compete in races and explore an expansive open world with multiple biomes and collectibles to discover. On top of that, Horizon 5 will also feature the ability for players to create and share their own races and events, allowing Horizon 5 to effectively become limitless in the amount of content it can offer. Hope you don't have plans to play anything else this month.
Jurassic World Evolution 2 – November 9th
Developer: Frontier Developments
Publisher: Frontier Developments
Platform(s): PC, PS4, PS5, Xbox One, Xbox Series X | S
Frontier are the go-to developer when it comes to management sims, with Planet Zoo/Coaster and others giving players plenty of ways to make managing fiscal responsibility fun. Still, if those are a little bit too real for you, there's always Jurassic World Evolution 2, which builds upon the formula of their previous game, only with more to do. It's also got Jeff Goldblum and Bryce Dallas Howard reprising their roles, so that's fun.
Instead of building facilities on tropical archipelagos, you're now trying to contain and look after over 75 species of dinosaurs across the United States, which means you'll have to contend with more varied locales along with much bigger maps. On top of that, there's a traditional campaign mode alongside a "Chaos Theory" mode, which reimagines and changes key moments from the Jurassic films.
Grand Theft Auto: The Trilogy – Definitive Edition – November 11th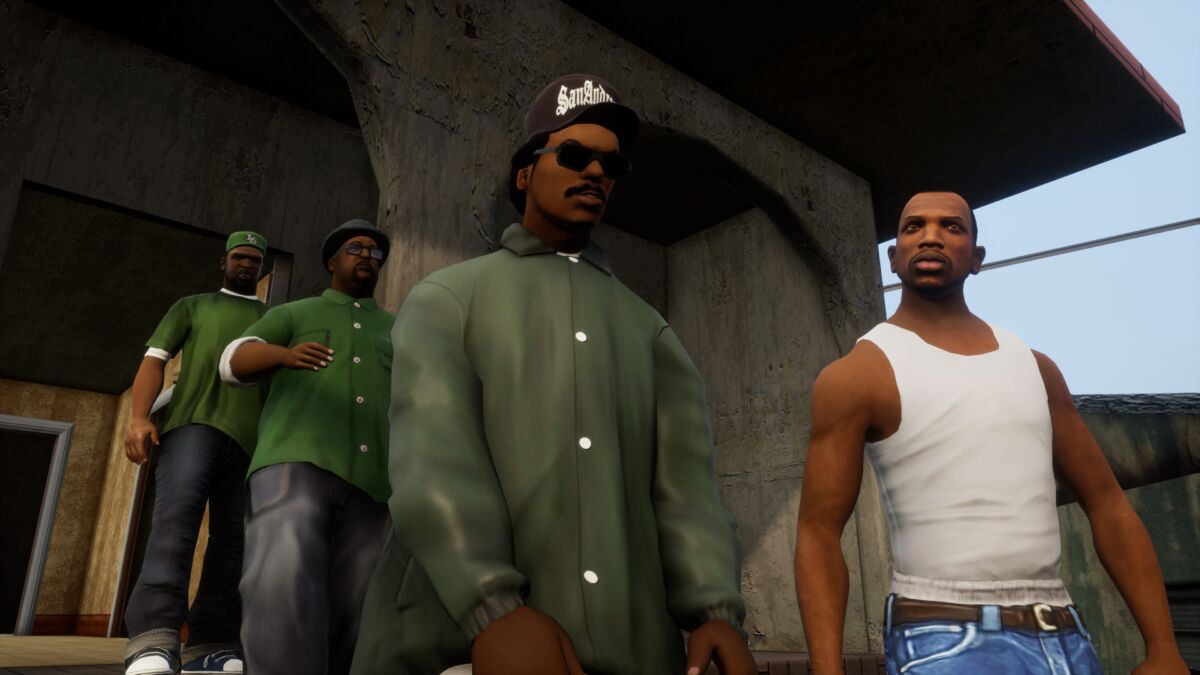 Developer: Rockstar
Publisher: Rockstar
Platform(s): PC, PS4, PS5, Xbox One, Xbox Series X | S, Nintendo Switch
It's been a long time coming, but Rockstar finally pulled the trigger on overhauling the GTA Trilogy. GTA 3, Vice City and San Andreas have all been given extensive visual and gameplay overhauls, bundled together as part of The Trilogy – Definitive Edition, and while the price might be a bit steep for some, it can't be denied that Rockstar have certainly put the work in with regards to this collection.
Instead of going for an ultra-realistic remake of the three games, the Definitive Edition overhauls shoot for a cartoonish style that exemplifies the animation and graphical style of the early to mid-2000, only with better lighting and shinier surfaces. With those GTA V style controls, improved drive-bys for San Andreas and the ability to instantly restart failed missions, GTA: The Trilogy – Definitive Edition feels like the perfect candidate for a nostalgic Christmas present.
No, it's not too early to think about that.
Shin Megami Tensei V – November 11th
Developer: ATLUS
Publisher: Nintendo, ATLUS, SEGA
Platform(s): Nintendo Switch
In recent years, it's felt like the Shin Megami Tensei series has been overshadowed in the West by the popularity of the Persona series. I guess kooky, supernatural weirdness in a Japanese high school is a much easier and fun sell than "post-apocalyptic demons threatening all life, everywhere". Now, SMT V is a chance for the mainline series to make a much wider mark on Nintendo Switch.
Considering that the game was announced during the Switch's unveiling, SMT V has been a long time coming. You control a high school student (of course) who finds themselves in the world of Da'At, a post-apocalyptic version of Tokyo and a battleground between angels and demons. After fusing with another being to become Nahobino, you become the line of defense between Da'At and the real world, attempting to stop the demons from overwhelming reality.
Sherlock Holmes: Chapter One – November 16th
Developer: Frogwares
Publisher: Frogwares
Platform(s): PC, PS4, PS5, Xbox One, Xbox Series X | S
Playing as a detective is definitely a tantalising prospect, so why not go all the way and play as fiction's greatest detective: Sherlock Holmes. For a while now, Frogwares have quietly been creating Sherlock Holmes games that accurately capture the various elements of this iconic character, but Chapter One feels like their most ambitious take yet, and they've achieved that by going back to the start.
Instead of playing as Holmes during the peak of his powers, you control a novice Holmes as he explores a fictional island in the Mediterranean, searching for his mother's killer. Along the way, you'll find clues, interrogate witnesses and suspects, and be in full control of how your investigation plays. Regardless of whether it's right or not, you decide when to accuse someone of murder, and you'll have to live with the consequences.
Battlefield 2042 – November 19th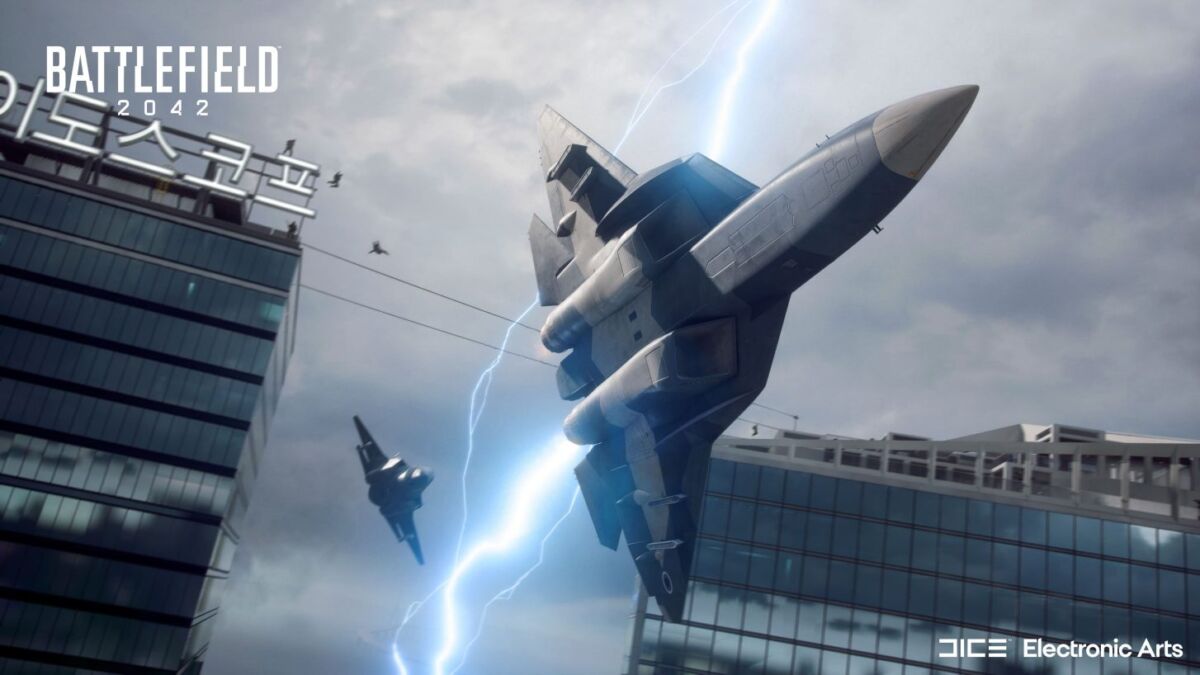 Developer: DICE
Publisher: EA
Platform(s): PC, PS4, PS5, Xbox One, Xbox Series X | S
Oh boy, isn't it great that Battlefield 2042 is the only multiplayer shooter launching in November 2021? Sure must be great to launch uncontested. Anyway, Battlefield 2042 is the latest offering from EA and DICE, offering large scale multiplayer battles and warfare, only this time with a slightly more futuristic twist. Amidst an ongoing climate crisis, you'll control various operators plying their trade for different world powers, hoping beyond hope to claim some kind of land or safety in an ever-unstable world.
While it would have been nice to have a campaign to explore the world that EA and DICE have created, Battlefield 2042 will offer 128 player battles with plenty of environmental hazards, vehicles and opportunities to cause chaos in the way you can only do in a Battlefield game. Expect various montages of 720 no scope headshots while jumping out of a helicopter within a week of the game launching.
Pokémon Brilliant Diamond and Shining Pearl – November 19th
Developer: ILCA
Publisher: Nintendo, The Pokémon Company
Platform(s): Nintendo Switch
Another remake, Pokémon Brilliant Diamond and Shining Pearl takes the gameplay and world of Sinnoh as depicted in 2006's Diamond and Pearl for the Nintendo DS, and updates them for the Nintendo Switch. While the chibi/cartoony art style for the overworld and exploration might not be everyone's cup of tea, almost like GTA: The Trilogy, the gameplay will still hold up. I mean, it's literally picking attacks on a menu.
Like most Pokémon releases, the action is split across two games as players choose between Brilliant Diamond and Shining Pearl, each offering their own subtleties and nuances. Considering this is the first Pokémon game to not be developed by long-time developers Game Freak, instead being worked on by ILCA, Brilliant Diamond and Shining Pearl could be an important game for the future of Pokémon, especially considering that the upcoming Pokémon Legends: Arceus is specifically a prequel to these games.
READ MORE: Forget GTA, Remaster The Max Payne Trilogy Instead
Some of the coverage you find on Cultured Vultures contains affiliate links, which provide us with small commissions based on purchases made from visiting our site. We cover gaming news, movie reviews, wrestling and much more.