When it was released in 2007, Team Fortress 2 (TF2) instantly became a commercial success for Valve and won the hearts of many players worldwide. It's also one of the reasons why the hero shooter genre is so popular today, thanks to its variety of character classes, team-based gameplay, and fast-paced action. However, TF2 is usually infested with bots and malicious players nowadays, so it might be time to try similar games like Team Fortress 2 instead.
Given that, we've compiled some video games that share similarities with TF2. These games captured TF2's formula in some way that'll remind you of its memorable legacy. If you like TF2, then give these games a shot.
Games Like Team Fortress 2
1. Valorant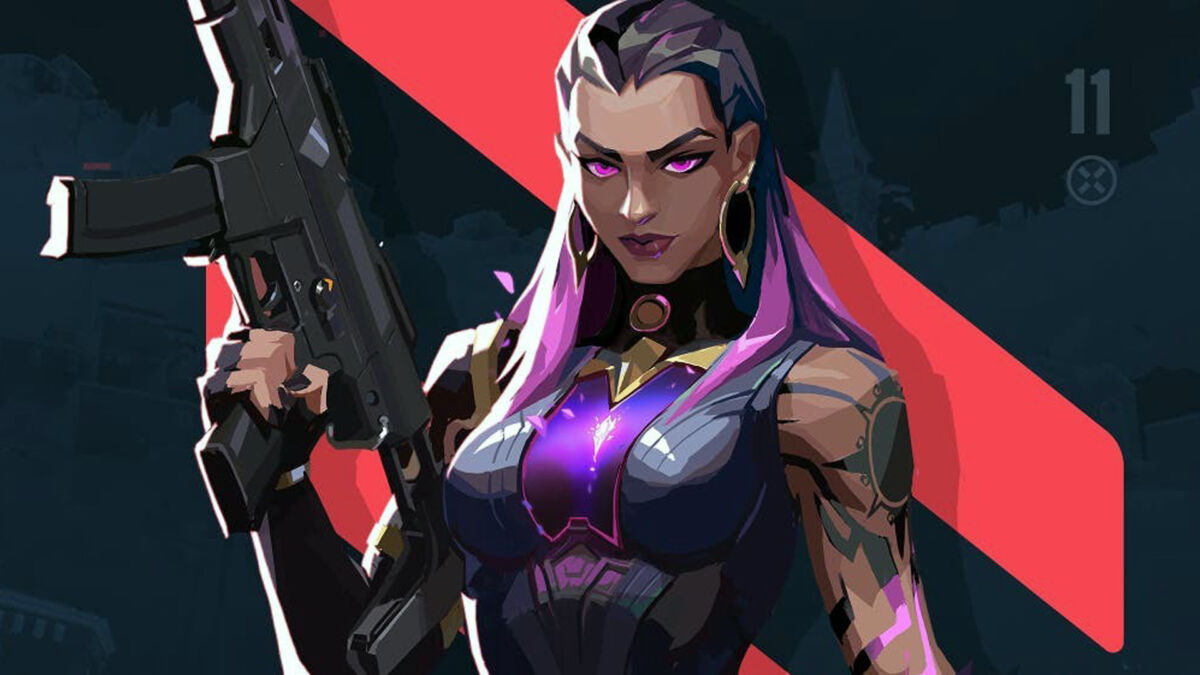 Developer: Riot Games
Publisher: Riot Games
Platform(s): PC
Valorant is a 5v5 shooter game that takes inspiration from the tactical FPS gameplay of Counter-Strike. Although it's inspired by Counter-Strike, Riot Games' idea to add heroes known as Agents makes the game similar to TF2.
When a game starts in Valorant, the player can choose their character from a pool of Agents with different types and unique abilities. In your typical Valorant match, the players are split into two teams, Attackers, who plant the spike, and Defenders, who guard the sites. The teams will then swap sides after 12 rounds, and the first to win 13 of them wins the game.
2. Star Wars Battlefront 2 (2017)
Developer: DICE
Publisher: Electronic Arts
Platform(s): PC, PS4, Xbox One
Star Wars Battlefront 2 is a Star Wars-themed, class-based action shooter. It offers a lot of multiplayer game modes, such as Supremacy, Galactic Assault, and Starfighter Assault. Typically, each team has four basic classes, Heavy, Specialist, Assault, and Officer, reminiscent of TF2.
Battlefront 2 was initially met with mixed reviews at launch. However, the developers would eventually remove the unfair microtransactions plaguing it. Nonetheless, Battlefront 2 is no longer receiving any updates, but the servers aren't going anywhere, so you can still try it.
3. Paladins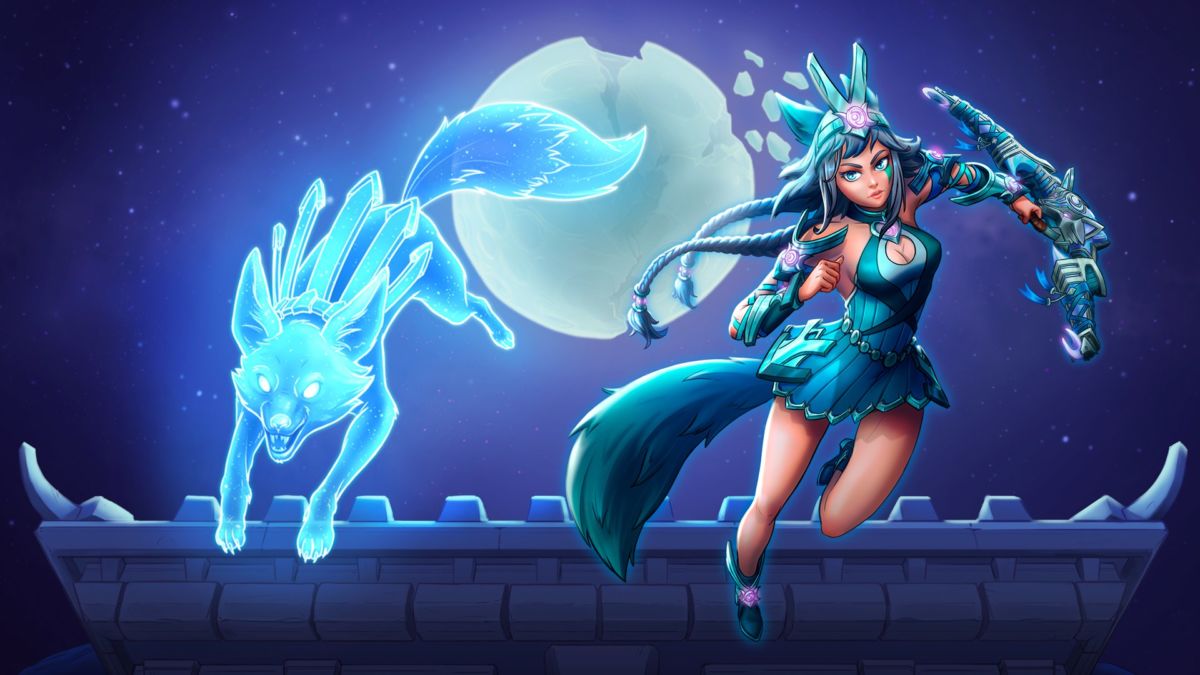 Developer: Evil Mojo Games
Publisher: Hi-Rez Studios
Platform(s): PC, PS4, Xbox One, Switch
Paladins is another team-based, first-person hero shooter released by Hi-Rez Studios. It's a vibrant and colorful fantasy game that combines elements from both MOBA and FPS games. In Paladins, you can choose to play a character from a pool of nearly 60 champions, each having unique abilities, weapons, and playstyles.
The usual Paladins game will put you in a 5v5 match, where you will compete with other players to claim various objectives on the map. Paladins also has a unique feature called the Card System, which allows players to customize their champions further by buying cards that modify their abilities and stats.
4. Counter-Strike: Global Offensive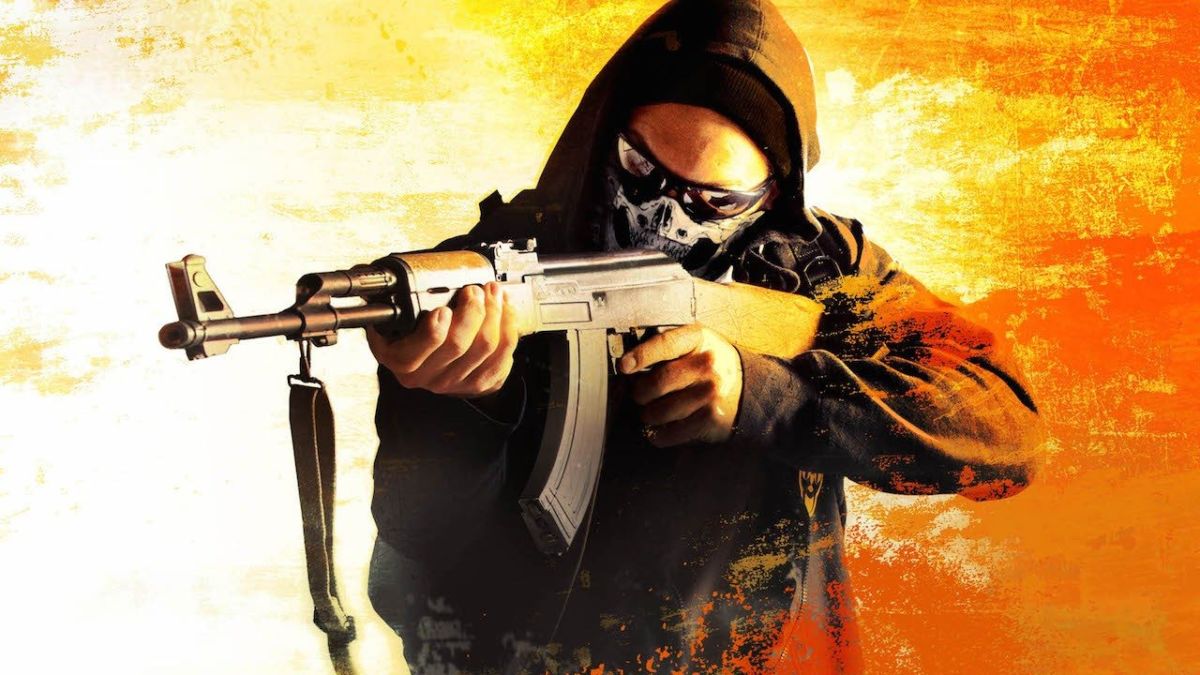 Developer: Valve
Publisher: Valve
Platform(s): PC
From the same developers of TF2, Counter-Strike: Global Offensive (CS:GO) is another legendary game created by Valve. Its tactical, team-based gameplay is the epitome of modern FPS games. Despite its age, CS:GO still has a large player base and an active competitive scene.
CS:GO follows the same formula as every Counter-Strike Game. The players are divided into two teams, the Counter-Terrorists, and the Terrorists. Other than aiming, you'll have to learn how to control the map, communicate specific call-outs, and manage your economy. Except for its lack of classes, CS:GO's gunplay and team-based mechanics make it a good pick if you're looking for games like Team Fortress 2.
5. Apex Legends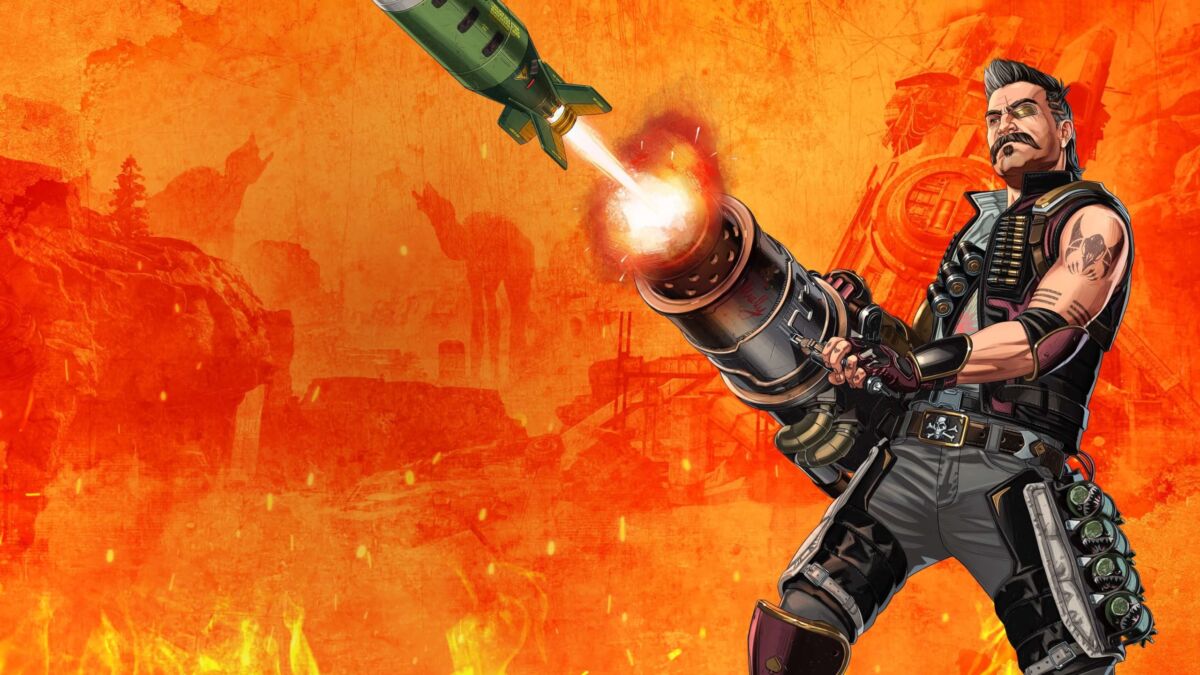 Developer: Respawn Entertainment
Publisher: Electronic Arts
Platform(s): PC, PS5, PS4, Xbox Series X & S, Xbox One, Nintendo Switch
Respawn Entertainment hit the mark with Apex Legends. The game is known for its thrilling battle royale gameplay paired with the hero shooter elements that many players love. You can also choose to play from a vast pool of characters called Legends, with each Legend having unique abilities that'll help you in-game.
Apex Legends shares notable similarities with TF2. For instance, Legends are also divided into five classes: Assault, Skirmisher, Recon, Support, and Controller. Furthermore, Apex Legends has other game modes besides its typical battle royale match, such as Control, Team Deathmatch, and Gun Run.
6. Destiny 2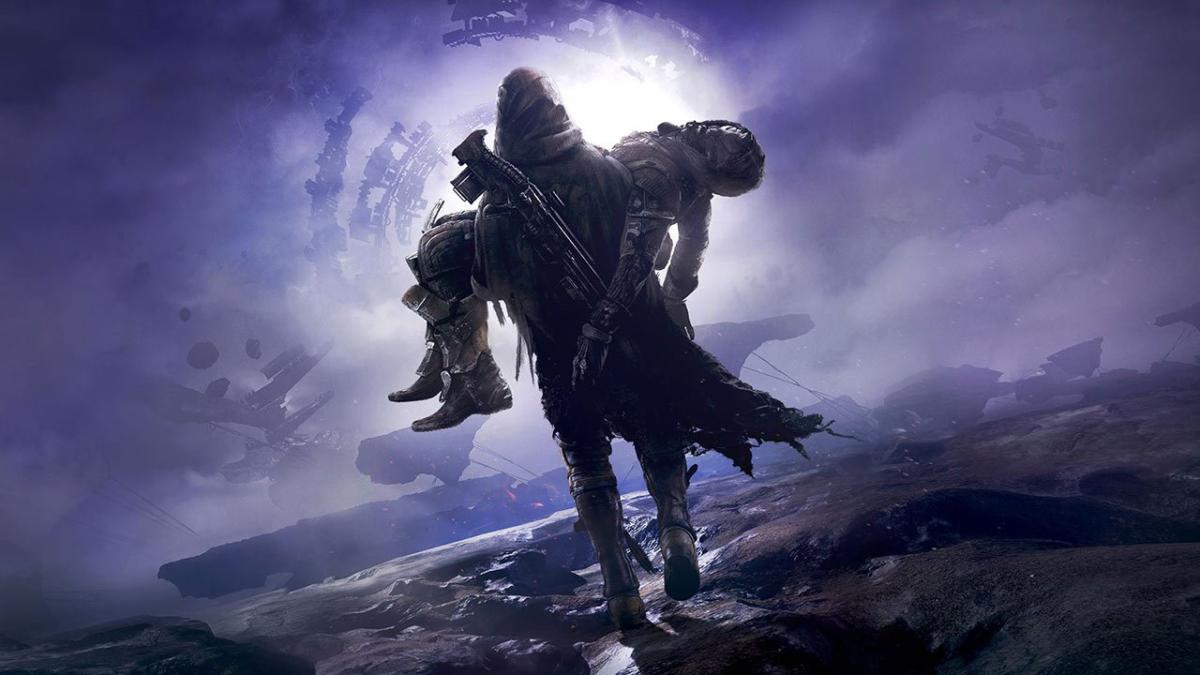 Developer: Bungie
Publisher: Bungie
Platform(s): PC, PS5, PS4, Xbox Series X & S, Xbox One
Destiny 2 is one of the most popular sci-fi FPS with MMORPG elements. It offers a compelling single-player campaign, fun co-op PvE, and various PvP modes. The game also receives regular expansions and seasonal content, which gives its players a reason to stay.
This game might have a different experience compared to TF2, but many aspects are present in both games. In Destiny 2, you can choose between three classes: Hunter, Titan, and Warlock. These classes are then divided into Arc, Solar, Void, Stasis, and Strand subclasses, similar but not as specific as TF2's subclasses.
7. Splatoon 3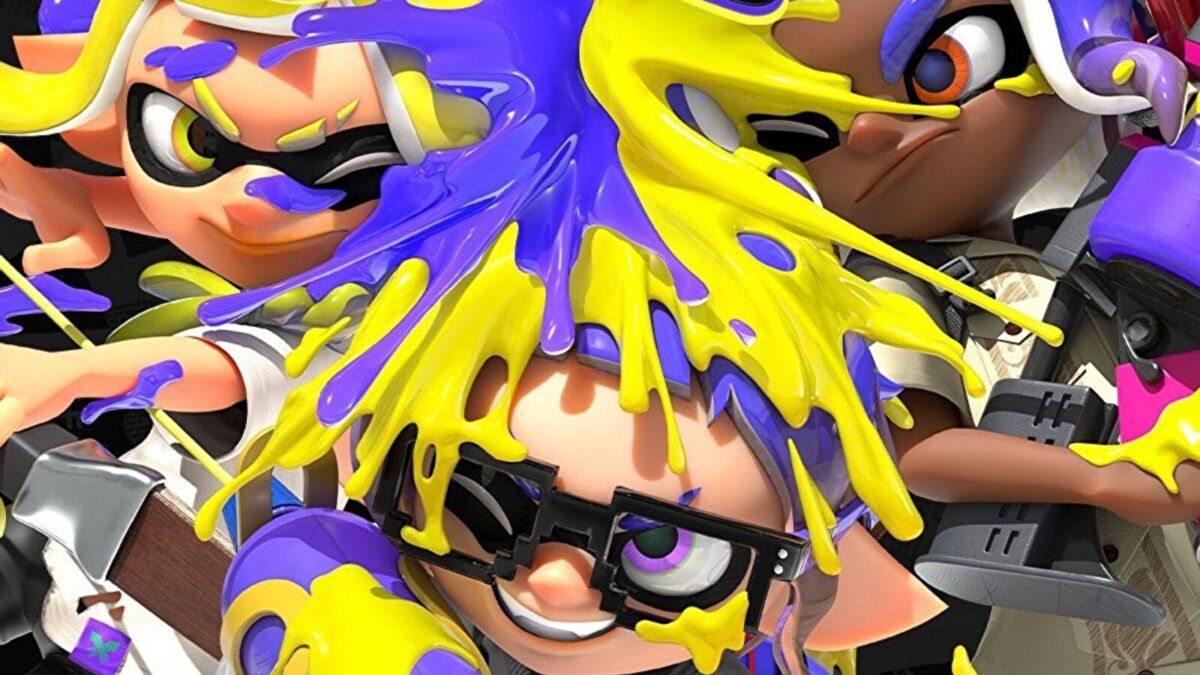 Developer: Nintendo Entertainment Planning & Development
Publisher: Nintendo
Platform(s): Switch
Here's one that's more light-hearted than the other games on this list. After the series started life on the Wii U, Splatoon 3 is a third-person shooter Nintendo Switch exclusive where you compete with other players by blasting the map with ink. Its cute and colorful style gives you a more family-friendly game but is still pretty enjoyable.
Although Splatoon 3 lacks the classes of TF2, it has several weapons that each have their unique playstyle. It also captures TF2's chaotic and fun nature with its multiplayer mode, Turf Wars. Despite being made for younger audiences, Splatoon 3 is a nice change of pace as you shoot enemies with ink instead of bullets.
8. Tom Clancy's Rainbow Six Siege
Developer: Ubisoft Montreal
Publisher: Ubisoft
Platform(s): PC, PS5, PS4, Xbox Series X & S, Xbox One
Going back to intense tactical shooter games, we have Rainbow Six Siege. Developed by Ubisoft, Siege is another entry into the Rainbow Six series featuring different game modes, destructible environments, and intense action. Its team-based gameplay, character variety, and first-person POV are clear similarities to TF2.
Siege has a wide assortment of operators, reaching over 60+ playable characters you can choose from. Each operator has different abilities and gadgets that'll help defeat the enemy team. The game also requires good communication and teamwork to succeed, with a focus on game sense, strategy, and tactics, something you're no doubt searching for in games like Team Fortress 2.
9. Titanfall 2
Developer: Respawn Entertainment
Publisher: Electronic Arts
Platform(s): PC, PS4, Xbox One
Another banger from Respawn Entertainment is Titanfall 2. The game offers a memorable campaign alongside its futuristic multiplayer experience filled with Titan-filled action and satisfying pilot controls. Its overall quality sets it as one of the greatest games of this generation, making you hope for Titanfall 3.
Aside from sharing the same acronym, Titanfall 2 and Team Fortress 2 still have other resemblances. The multiplayer in Titanfall 2 is reminiscent of what made Team Fortress 2 so captivating on release, but sadly it's also similar in that both games have been more or less abandoned by their developers.
10. PlanetSide 2
Developer: Rogue Planet Games
Publisher: Daybreak Game Company
Platform(s): PC, PS4
PlanetSide 2 is another sci-fi FPS game that's massive in scale. Set in a universe with three factions, each fighting for control of a planet, you'll find yourself caught up in the center of large-scale battles with other players as you try to destroy one another.
Like TF2, there are many classes to choose from, such as Infiltrator, Light Assault, Combat Medic, Engineer, Heavy Assault, and MAX/Defector. You can also join one faction and compete with others by taking as much territory as you can. However, don't expect you'll get the usual 6v6 in TF2 since PlanetSide 2 battles can reach over a thousand players.
READ NEXT: 10 Games Like Dead Island 2 You Should Play
Some of the coverage you find on Cultured Vultures contains affiliate links, which provide us with small commissions based on purchases made from visiting our site. We cover gaming news, movie reviews, wrestling and much more.