How often have you purchased a brand new game at full price only to be severely disappointed? Even when you support trusted AAA developers, it's not uncommon to get burnt by what feels like a cash grab or unpolished game. It's a good reason to start shifting over to free multiplayer games, as stigmatized as they can be.
What you'll find in this list of the best free multiplayer games is that "free" isn't a word to be wary of. It doesn't designate cheap, unfinished, or riddled with microtransactions, but we can guarantee that all of these games are worth playing across PC, PS4, PS5, Xbox One, Xbox Series X & S, and Switch.
The Best Free Multiplayer Games
16. World of Tanks
Developer: Anton Sitnikov
Publisher: Wargaming
Platform(s): PC, PS4, Switch, Xbox One, iOS, Android
Warfare of any kind is definitely not a new concept to the multiplayer setting, but when it comes to free multiplayer games, World of Tanks is one of few that stand out.
Originally released back in 2010, World of Tanks continues to go strong with a sizable player base and continuous updates to gameplay and content. There's a reason it's lasted this long, and the frantic, tank-based firefights set across surprisingly detailed environments kind of speak for themselves. Whether you know a thing or two about tanks or just like to blow things up, World of Tanks is a safe bet to satisfy that multiplayer itch.
15. Brawlhalla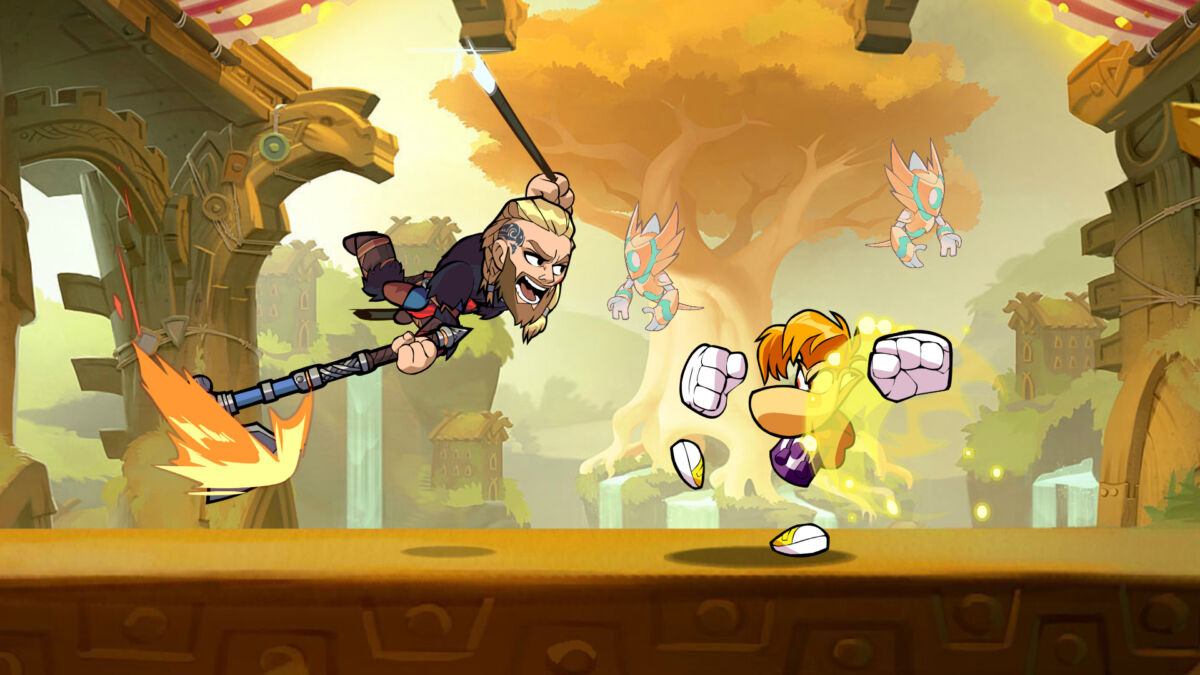 Developer: Blue Mammoth Games
Publisher: Ubisoft
Platform(s): PC, PS4, Switch, Xbox One, iOS, Android
Imagine, if you will, a version of Super Smash Bros. that swaps out Nintendo's greatest characters with historical soldiers and dumbs down the gameplay a little. That's Brawlhalla. But that's also not a criticism of the game, as both aspects are massive selling points for players that want to enjoy a chaotic competitive match with friends or opponents around the world.
Choose your unique Legend from a massive roster of unlockable fighters pulled from various historical periods, mythologies, and even a few video games, movies, and TV shows, and take to the 2D arena in 8-player frantic combat. Brawlhalla is a visual treat with plenty to offer despite requiring absolutely no money to enjoy the full experience.
14. Destiny 2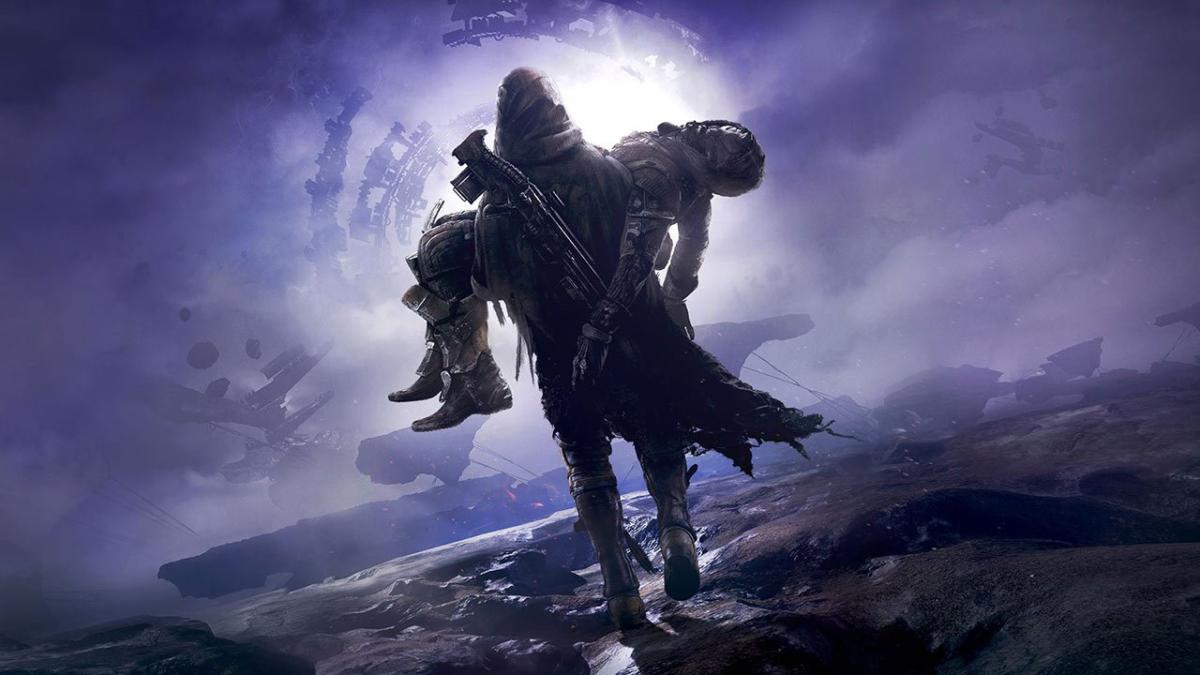 Developer: Bungie
Publisher: Bungie
Platform(s): PC, PS5, PS4, Xbox Series X & S, Xbox One
Emerge as a Guardian, the last protectors of a society crumbling under the weight of its deadliest villains. In Destiny 2, join other Guardians on a quest across the solar system to beat the devils that keep humanity down or go toe-to-toe in arena-based competitive multiplayer matches to prove that you're the best there is.
Variety is the key to a long-running multiplayer game, and Destiny 2 aims to provide plenty for players through multiple character classes with unique skills, a diversity of baddies, and a galaxy's worth of firearms. Destiny 2 is a polished AAA experience that feels like a full-priced release, but you can play through the core experience without spending a dime. The DLC, on the other hand, is going to cost you.
13. Fall Guys: Ultimate Knockout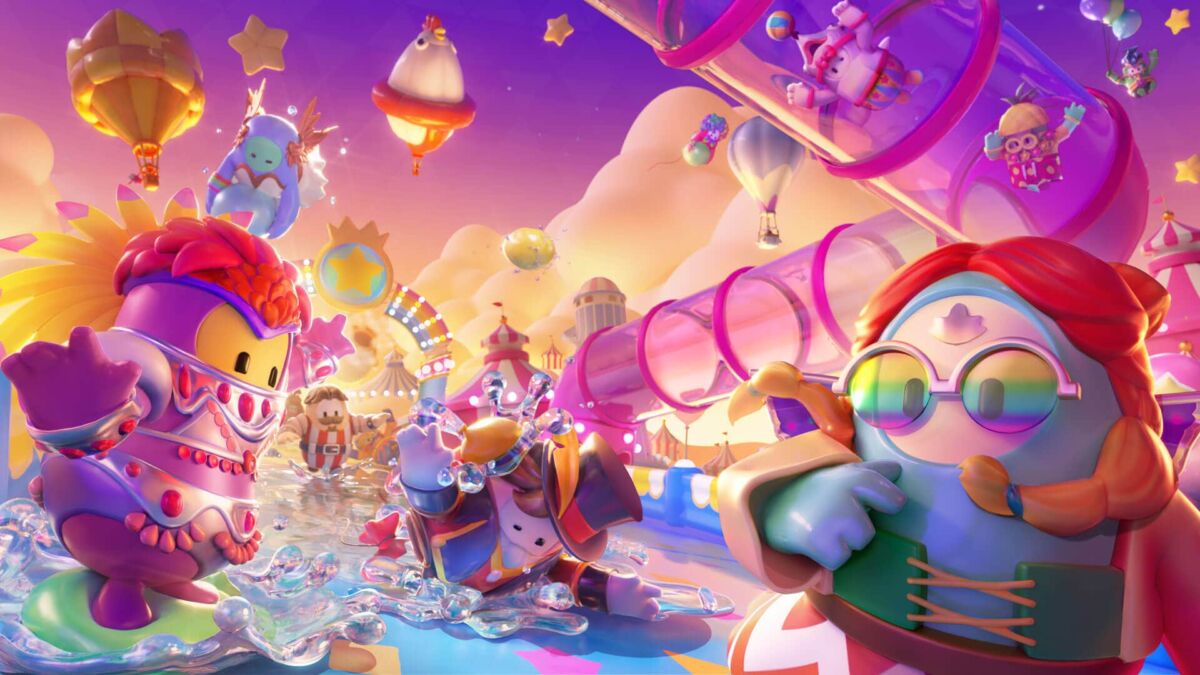 Developer: Mediatonic
Publisher: Epic Games
Platform(s): PC, PS5, PS4, Switch, Xbox Series X & S, Xbox One>
Enter one of the most chaotic battle royale arenas you'll ever know. Fall Guys puts the frantic firefights of Fortnite to shame with a game-show-style competition where up to 60 players vie to be the last one standing.
Navigate obstacle courses, push your opponents off ledges, and avoid a number of hazards across multiple game modes. Each round, players are eliminated until one player or one team remains, and to the victor goes the spoils and bragging rights. Fall Guys is the type of game that remains fun each time you boot it up. Even if you keep playing the same modes, there's never a dull moment.
12. MultiVersus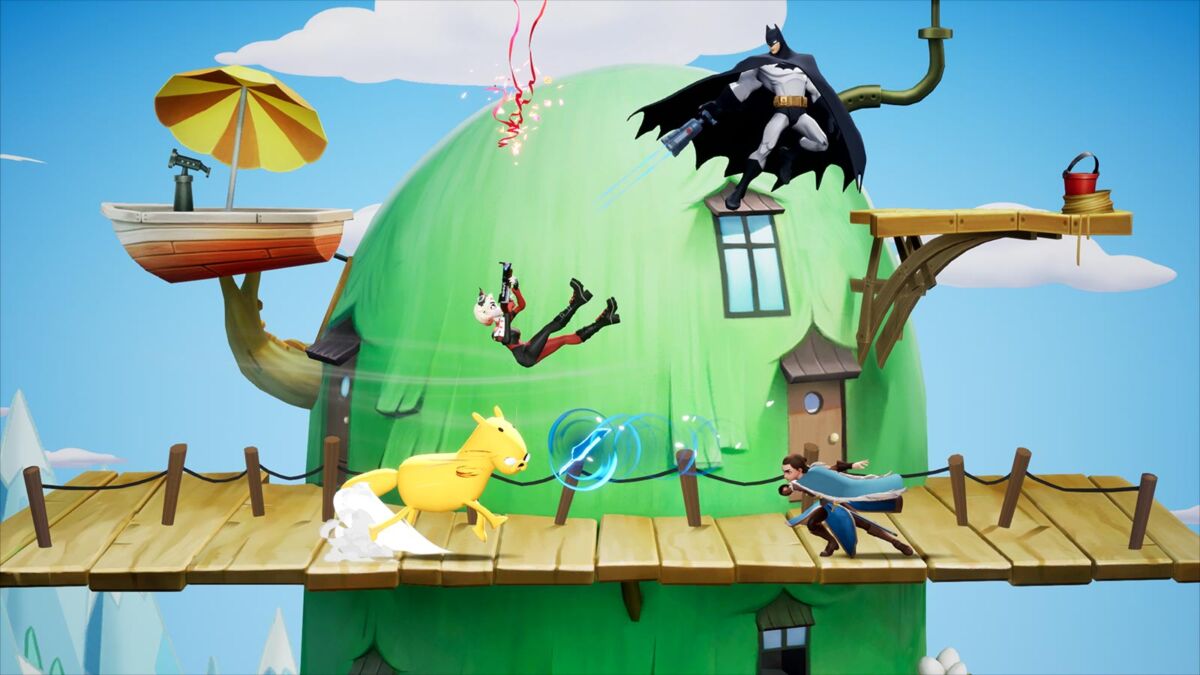 Developer: Player First Games
Publisher: Warner Bros. Interactive Entertainment
Platform(s): PC, PS5, PS4, Xbox Series X & S, Xbox One
MultiVersus is what would happen if you took Brawlhalla and added Warner Bros licenses while also cranking the budget way up. If you've ever wanted to see Steven Universe take on Bugs Bunny or Wonder Woman bring it to Arya Stark, MultiVersus is basically Death Battle come to life.
Featuring slick platform fighter gameplay with a focus on teamplay, MultiVersus has been a rousing success for WB since it launched — and it's only really getting started. Smash Bros x Fortnite is just as fun as it sounds, and with loads of new fighters in the pipeline and a price tag of absolutely zero with you even being able to try out some characters for free, MultiVersus is worth squaring up to.
11. Roblox
Developer: Roblox Corporation
Publisher: Roblox Corporation
Platform(s): PC, Xbox One, iOS, Android
Some of the best free multiplayer games are those that aren't as defined as, say, a third-person battle royale or a 2D brawler. Roblox is whatever the player wants it to be, thanks to the intuitive user creation tools. There's virtually no limit, save for your creativity.
You can bounce from a spooky horror title to a surprisingly deep first-person shooter. Some users have even gone on to emulate paid experiences like PUBG: PlayerUnknown's Battlegrounds. Though Roblox may be stigmatized as a "kids" game, there's plenty to it that players of all ages can really sink some time into.
10. Paladins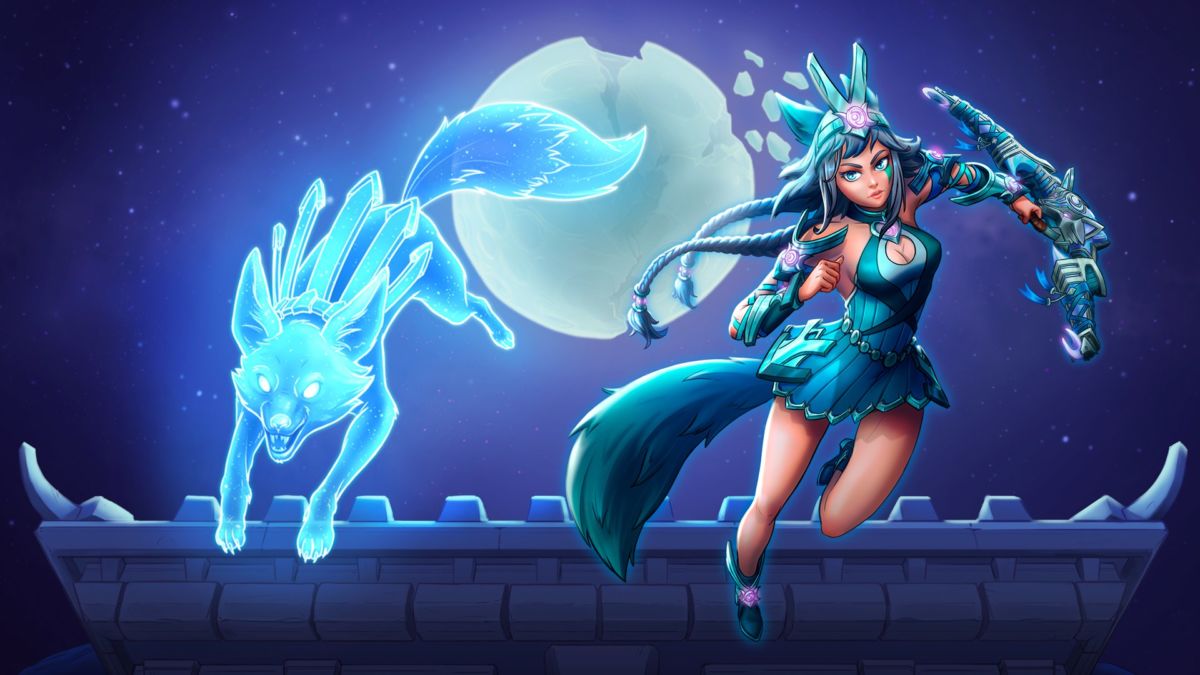 Developer: Evil Mojo Games
Publisher: Hi_Rez Studios
Platform(s): PC, PS4, Switch, Xbox One
Describing a lot of free multiplayer games can often start with the phrase, "What if…" For example, "What if Overwatch were a free-to-play game?" The answer is Paladins. That, of course, is an oversimplification of Evil Mojo Games' hero shooter, but the comparisons can absolutely be made easily.
As is typical with hero shooters, players start by choosing their hero. In this game, it's a Champion with a unique skill set. Then, they join one of four game modes, including Siege, Onslaught, Team Deathmatch, and Ranked. Where Paladins really separates itself from other hero shooters is with a card system that boosts Champion stats and allows for customizable gameplay.
9. Path of Exile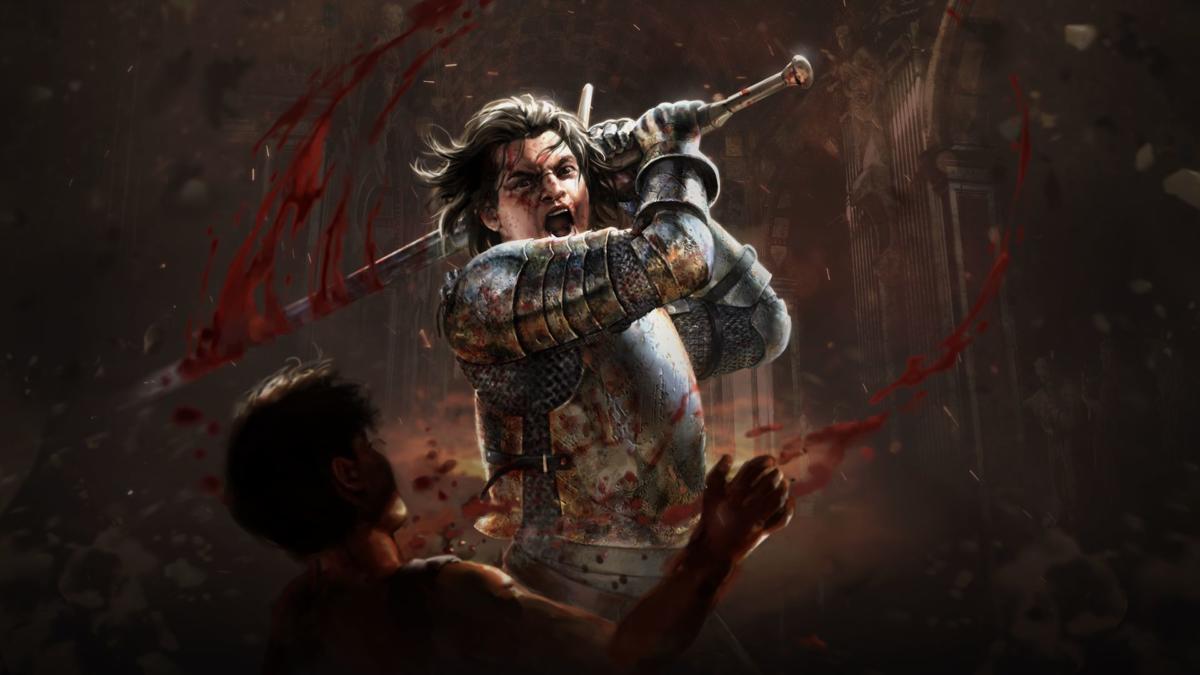 Developer: Grinding Gear Games
Publisher: Grinding Gear Games
Platform(s): PC, PS4, Xbox One
Path of Exile sends players to the dark land of Wraeclast as an Exile banished for their sins. This free-to-play hack and slash RPG provides plenty of customization as players pick a character class and, throughout their journey, choose from a variety of skills to create devastating combinations.
As entertaining and engaging as the combat is, it's really the character customization and many of the game's unique systems that drive the experience. Over the course of its many updates, Path of Exile has evolved into a challenging and immersive game that rewards those that can put the time into it.
8. PUBG: Battlegrounds
Developer: Krafton, Inc
Publisher: Krafton, Inc
Platform(s): PC, PS5, PS4, Xbox Series X & S, Xbox One, iOS, Android
PUBG is as classic as you can get with the modern incarnation of battle royale games. Up to 100 players drop from the sky and rush around in search of better equipment. A large map and ample open land promote long-range combat, which is good news for skilled snipers. Getting caught out in the open is a guaranteed loss.
Surviving a match takes cunning and skill—or a really good hiding place. PUBG retains a slightly more realistic aesthetic than most other battle royale games, with shades of tan and green being your best chance for staying camouflaged.
7. Valorant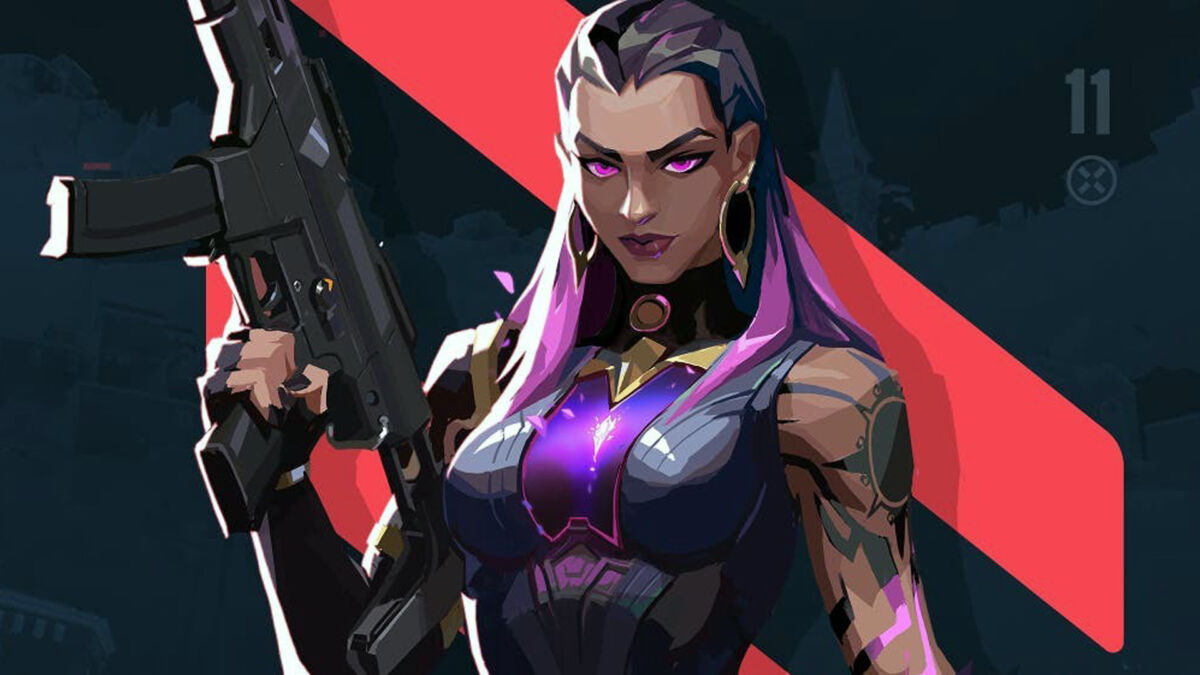 Developer: Riot Games
Publisher: Riot Games
Platform(s): PC
How do you beat another studio in a genre that they ultimately redefined? Going free-to-play certainly doesn't hurt. But the hero shooter wasn't the only game Riot eyed when developing Valorant, and the touches of Counter-Strike are fairly evident. First and foremost, good luck trying to land a clean shot while on the move, which has been a well-known element of Valve's shooter.
In Valorant, players jump into matches as one of 19 agents and go to town on one another in seven different game types. It's all fairly standard, but the variety of Agents and modes, like Snowball Fight and Replication, help make the experience fresh in a sea of free first-person shooters.
6. Rocket League
Developer: Psyonix
Publisher: Psyonix
Platform(s): PC, PS5, PS4, Switch, Xbox Series X & S, Xbox One
Do you love soccer but think it's a little too slow-paced? Well, what if you threw some mini rocket cars on the field and increased the size of the ball? We promise it makes for a much faster-paced game with an amped-up entertainment factor.
Rocket League puts players behind the wheel of a rocket-powered car in a frantic battle for control of the ball. The ground game is only half the focus as the best players learn how to manipulate their car mid-air to score impressive goals and take home the victory. Rocket League is a pretty simple concept with surprisingly complex controls and plenty of customization options.
5. Counter-Strike: Global Offensive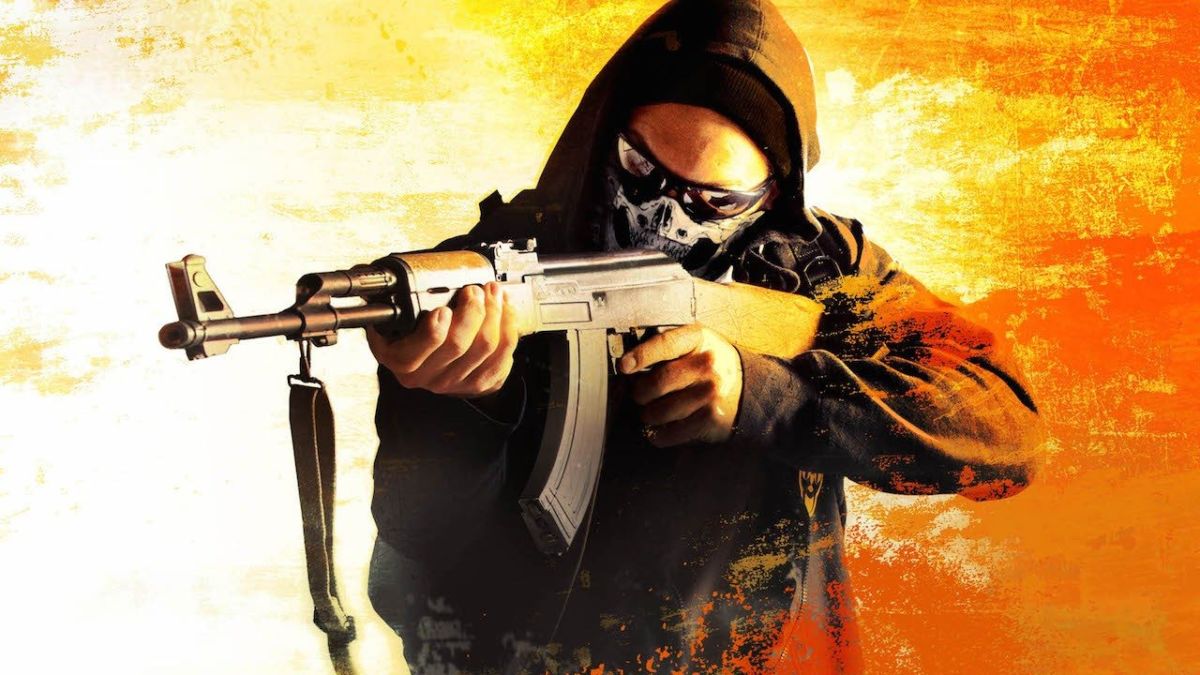 Developer: Valve
Publisher: Valve
Platform(s): PC
Some games are so classic and well-known that they don't need much said about them. Counter-Strike: Global Offensive is one such title, having been released in 2012 and still going strong today. The Counter-Strike series started in 2000 as a mod for Half-Life, but the latest, long-running iteration is a stand-alone experience known for its competitive circuit.
Though aspects of Global Offensive have changed over time, the game's mechanics have remained largely the same. It's absolutely true when they say, "If it aint broke, don't fix it." There doesn't seem to be any end in sight for Valve's popular shooter.
4. Warframe
Developer: Digital Extremes
Publisher: Digital Extremes
Platform(s): PC, PS5, PS4, Switch, Xbox Series X & S, Xbox One
If it's longevity you're looking for out of your free multiplayer game, then you may want to consider Warframe. Though its 13 expansions all come at varying costs, they build upon the original free experience with ample content, such as new weapons, new locations to jump into, and new story elements.
Of course, we're here for free-to-play games, and as a free title, Warframe delivers a heft of content for players to dive into with friends, family, or strangers. Take control of an ancient warrior and battle enemies on foot or in the depths of space. Customize your warrior and prepare for an epic battle across the Origin System.
3. Dota 2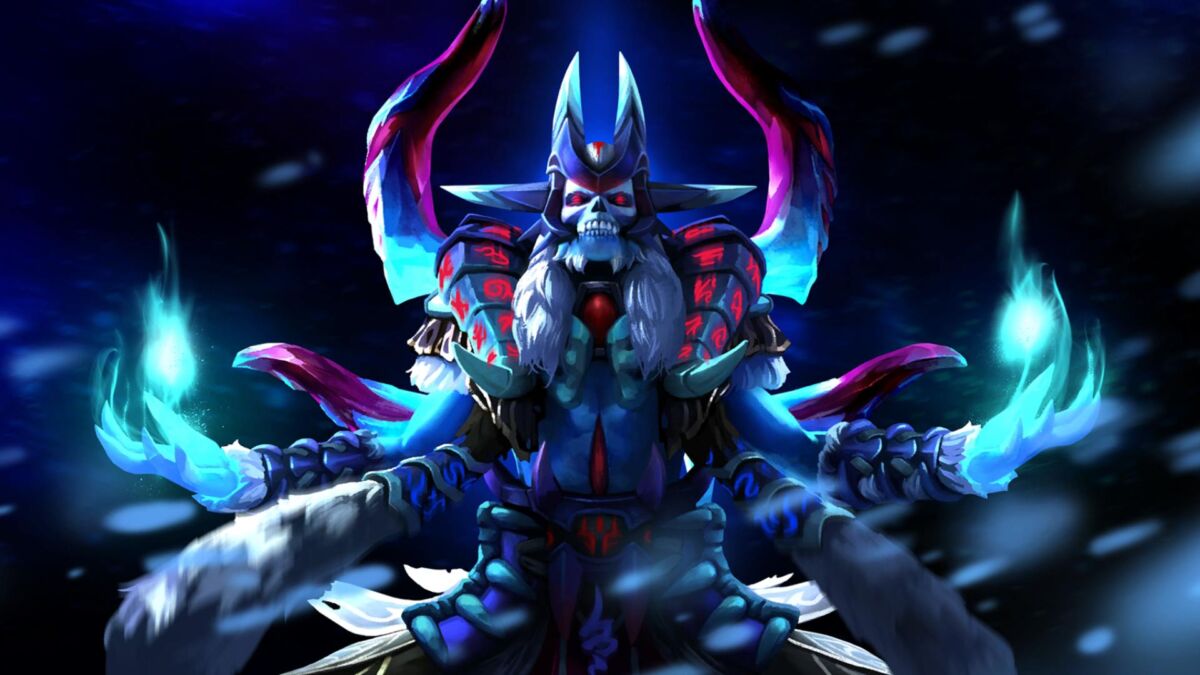 Developer: Valve Corporation
Publisher: Valve Corporation
Platform(s): PC
Originally built from Warcraft III: Reign of Chaos, Defense of the Ancients became so much more than a simple mod. The DotA community rapidly grew, with copycats and clones popping up in the wake of The Frozen Throne's launch. Ultimately, Dota 2 came about as an adaptation of the original's mod.
Dominate the battlefield as one of the game's 123 heroes, who all sport their own strengths and weaknesses. Can you destroy your opponent's Ancient before they get to yours? It's all about strategy on the battlefield and knowing how to use each hero's abilities to control the map. All it takes is one slip and a bad decision to turn the tide of war in Dota 2.
2. Apex Legends
Developer: Respawn Entertainment
Publisher: Electronic Arts
Platform(s): PC, PS5, PS4, Switch, Xbox Series X & S, Xbox One, iOS, Android
Apex Legends blends the genres of hero shooter and battle royale together seamlessly in an experience that you'll quickly forget you didn't pay for. To be among the best free multiplayer games, you have to offer something unique, and Apex does exactly that with a full roster of events, frequently changing seasons and gameplay that's equal parts Overwatch and Fortnite.
Players jump into matches as one of 22 characters, all based in the same world as Respawn Entertainment's beloved Titanfall series. From the moment you jump from the safety of the aircraft to the last bullet fired, Apex is a rich and memorable experience that's been aped by a lot of free multiplayer games over the years.
1. Fortnite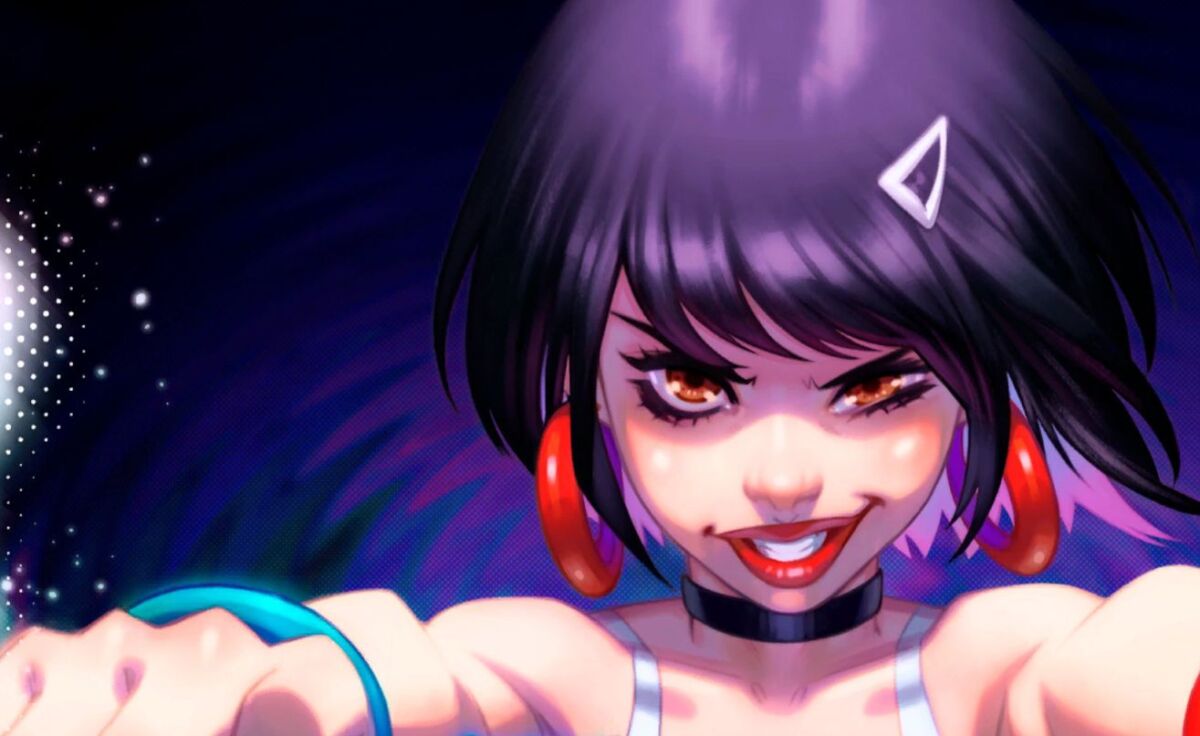 Developer: Epic Games
Publisher: Epic Games
Platform(s): PC, PS5, PS4, Switch, Xbox Series X & S, Xbox One, iOS, Android
Glide gracefully down onto an island that houses Goku, John Wick, Venom, Thanos, and a whole host of licensed characters in the battle royale game that just keeps giving. Some may criticize Fortnite and feel it to be too juvenile for their liking, but dominating an entire match takes skill and an understanding of all of the game's mechanics.
Fortnite was once a simple game of finding the best weapons and knowing how to build quickly. But now things are all over the place, and if you haven't joined a match since its release in 2017, you'll be treated to an entirely new game full of mechanics that certainly change how each match unfolds. It really just leaves us questioning what's next for the free-to-play world of Fortnite.
READ NEXT: 15 Best Co-Op Shooters To Play With Friends
Some of the coverage you find on Cultured Vultures contains affiliate links, which provide us with small commissions based on purchases made from visiting our site. We cover gaming news, movie reviews, wrestling and much more.