You'd be hard-pressed to find one Xbox gamer that had never played any of the Halo series. It makes sense considering that when the original Xbox first launched back in 2001, the OG installment of Halo was released right along with it as a launch game. In short, Halo is an iconic first-person shooter that revolutionized the genre with its gameplay style and storyline.
The series is still going (somewhat) strong, with the latest installment in the franchise, Halo Infinite, launching in 2021, and a TV show releasing in 2022. Since Halo is such an incredibly iconic game, there are many games out there that strongly resemble it in one way or another. Below is a list of the best games like Halo that gamers can play to relive some of that sci-fi FPS nostalgia.
Games Like Halo
1. Destiny 2
Developer: Bungie
Publisher: Bungie
Platform(s): PC, PS5, PS4, Xbox Series X & S, Xbox One
Destiny 2 is first up on the list because it not only feels a lot like Halo but was also made by the same developers. Bungie developed several games in the franchise, from the original Halo to Halo: Reach, until eventually 343 Industries took over. While Destiny 2 is also a first-person shooter, it sets itself apart by being an online-only MMO.
The game's setting feels familiar for anyone who enjoyed roaming the alien worlds of the Halo franchise, as there are many different planets to visit in the Destiny universe, including Earth itself. There are both co-op PvE and PvP modes to play, including dungeons, raids, public events, and deathmatches. Players can take on the role of Guardian to keep the galaxy safe from the threats of Darkness.
2. Splitgate
Developer: 1047 Games
Publisher: 1047 Games
Platform(s): PC, PS5, PS4, Xbox Series X & S, Xbox One
If you've ever wanted to combine the combat elements from Halo with the puzzle-like movement of Portal, then you'll absolutely love Splitgate. Developed by 1047 Games and released in 2021 for consoles, Splitgate is a free-to-play first-person shooter that's centered around combat in sci-fi battle arenas and wormhole portals to quickly move around the maps.
The game's philosophy has been described as easy to learn but difficult to master, and it's not wrong. While players can quickly get the hang of utilizing portals to their advantage and how each weapon works, mastering both together to your advantage while in a firefight can prove to be quite challenging.
3. DOOM Eternal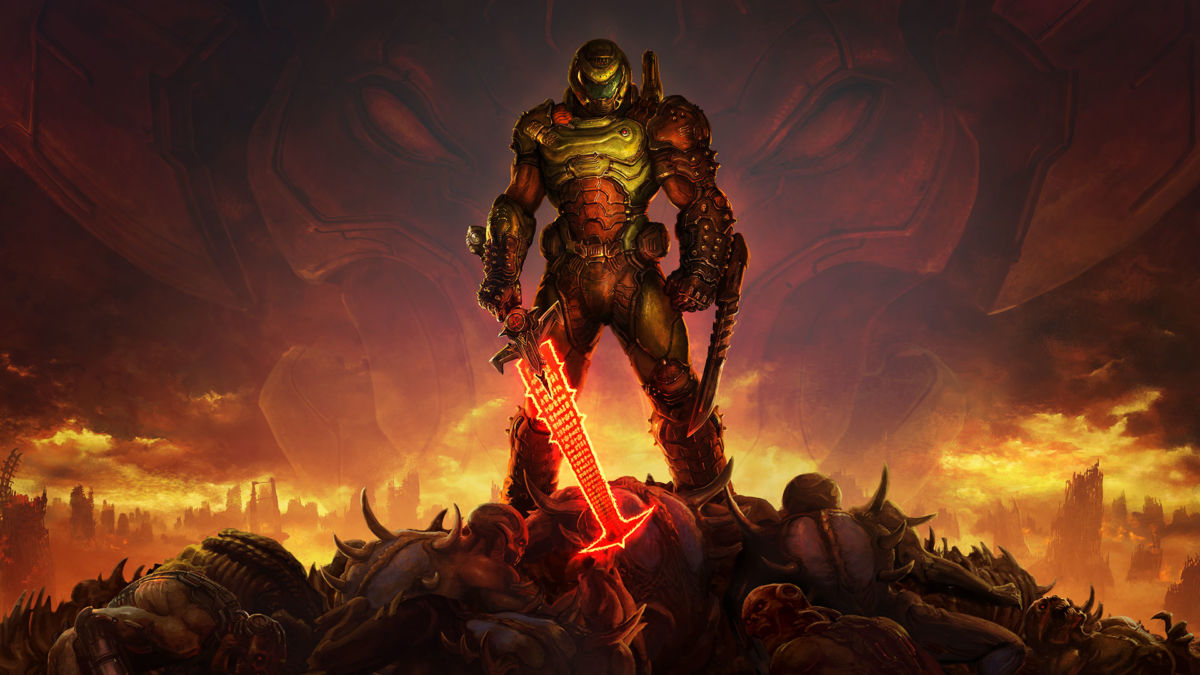 Developer: id Software
Publisher: Bethesda
Platform(s): PC, PS5, PS4, Xbox Series X & S, Xbox One, Switch
If you're looking for a game similar to Halo, DOOM Eternal might not be your first thought, but it's definitely worth a playthrough. This sci-fi first-person shooter was developed by id Software and published by Bethesda. It's the sixth installment in the Doom series and is a follow-up to DOOM 2016, the first new Doom game in well over a decade.
Players take on the role of Doom Slayer, who's tasked with stopping the alien Maykr's attempt to wipe out humanity. The game includes both a single-player campaign mode, a multiplayer mode called Battlemode, and a horde mode. DOOM Eternal encourages its players to be aggressive in their play through, slaying enemies to gain health, ammo, and armor.
4. Outriders
Developer: People Can Fly
Publisher: Square Enix
Platform(s): PC, PS5, PS4, Xbox Series X & S, Xbox One
If you're looking for a game that has that sci-fi, alien-world element that Halo is known for, look no further than Outriders. This co-op action RPG, which was released in 2021, was developed by People Can Fly and published by Square Enix. It's an online-only shooter that's played in third-person.
In Outriders, players can pick from four different classes, each with unique abilities and skills that the players can upgrade as they progress. As the Outrider, players will have to fight their way against corrupt authorities, other altered humans, and Ferals, as they attempt to learn more about The Anomaly and what's beyond and complete their mission of finding a suitable place for humanity to colonize.
5. Gears 5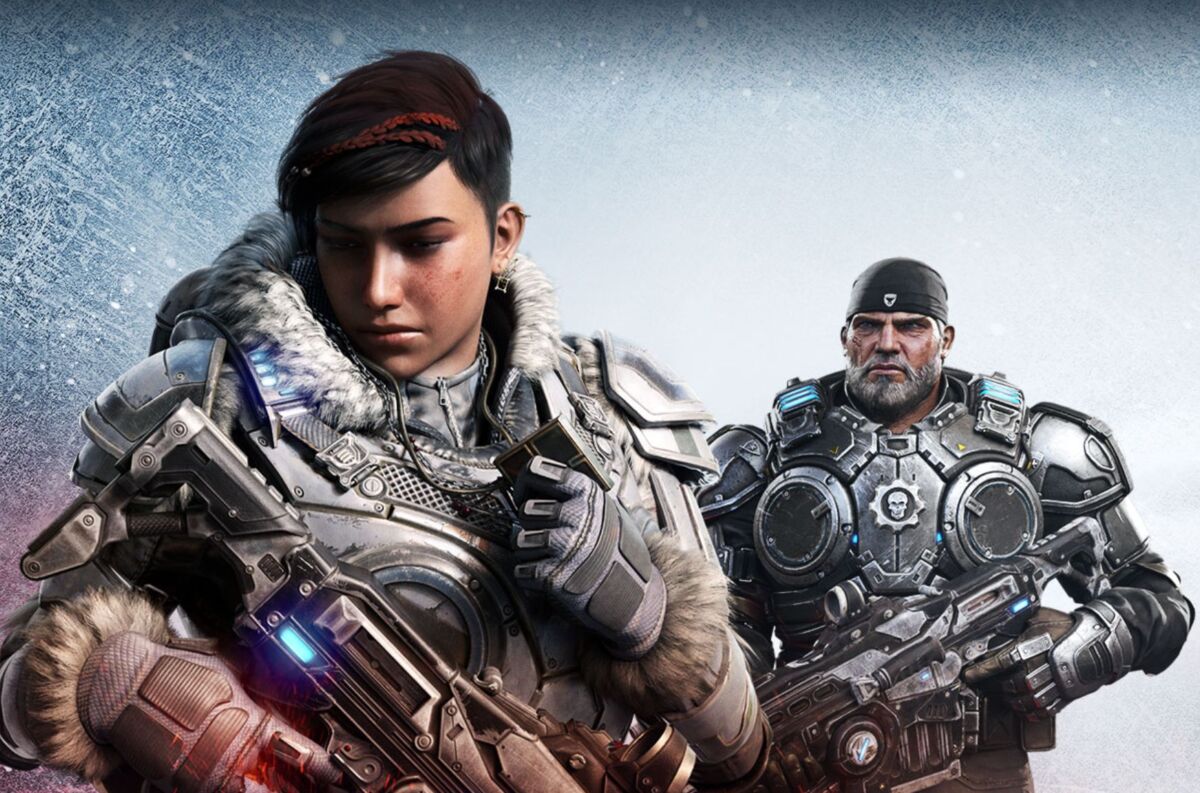 Developer: The Coalition
Publisher: Microsoft Studios
Platform(s): PC, Xbox Series X & S, Xbox One
Gears 5 is yet another fantastic shooter that takes place on an alien world. The game was released in 2019 after being developed by The Coalition. This third-person shooter is the fifth main installment of the Gears of War franchise.
Players take control of Kait Diaz, originally an Outsider, who must discover the origin of the Locust Horde and her connection with Myrrah. Gears 5 offers many different modes to play, from single-player and co-op campaign modes, horde mode, several multiplayer PvP modes, and a new mode called Escape.
6. Titanfall 2
Developer: Respawn Entertainment
Publisher: EA
Platform(s): PC, PS4, Xbox One
Halo: Reach brought the concept of reusable abilities to the Halo franchise, such as camouflage and armor lock. Titanfall 2 is reminiscent of this, with its characters having skills such as wall-running and cloaking. This FPS game developed by Respawn Entertainment was released in 2016 as a sequel to the original Titanfall.
This sci-fi universe allows players to become Jack Cooper, a rifleman of the Frontier Militia, who, along with his deceased mentor's Titan BT-7274, must prevent the Interstellar Manufacturing Corporation from using their superweapon to destroy Harmony. Titanfall 2 features a single-player campaign mode in which players can control both the pilot and their titan. There are also several different multiplayer modes to choose from, including Bounty Hunt, PvP, and Coliseum.
7. Crysis Remastered Trilogy
Developer: Crytek
Publisher: Crytek
Platform(s): PC, PS4, Xbox One, Switch
Arguably the most iconic thing from the Halo franchise is the series' main character, Master Chief, a masked supersoldier, or Spartan, who is the protagonist in a majority of the franchise's games. The Crysis series also features mysterious masked supersoldiers, outfitted with nanosuits. The series was developed by Crytek, and the Crysis Remastered Trilogy allows gamers to play the original Crysis trilogy in an updated and revamped form.
Crysis is a sci-fi FPS whose protagonists battle against North Korean soldiers, ruthless mercenaries, and the Ceph, which are technologically advanced aliens, similar to those in Halo. The game's super-soldiers are fitted with nanosuits that are equipped with speed, strength, armor, and cloaking abilities.
8. Wolfenstein II: The New Colossus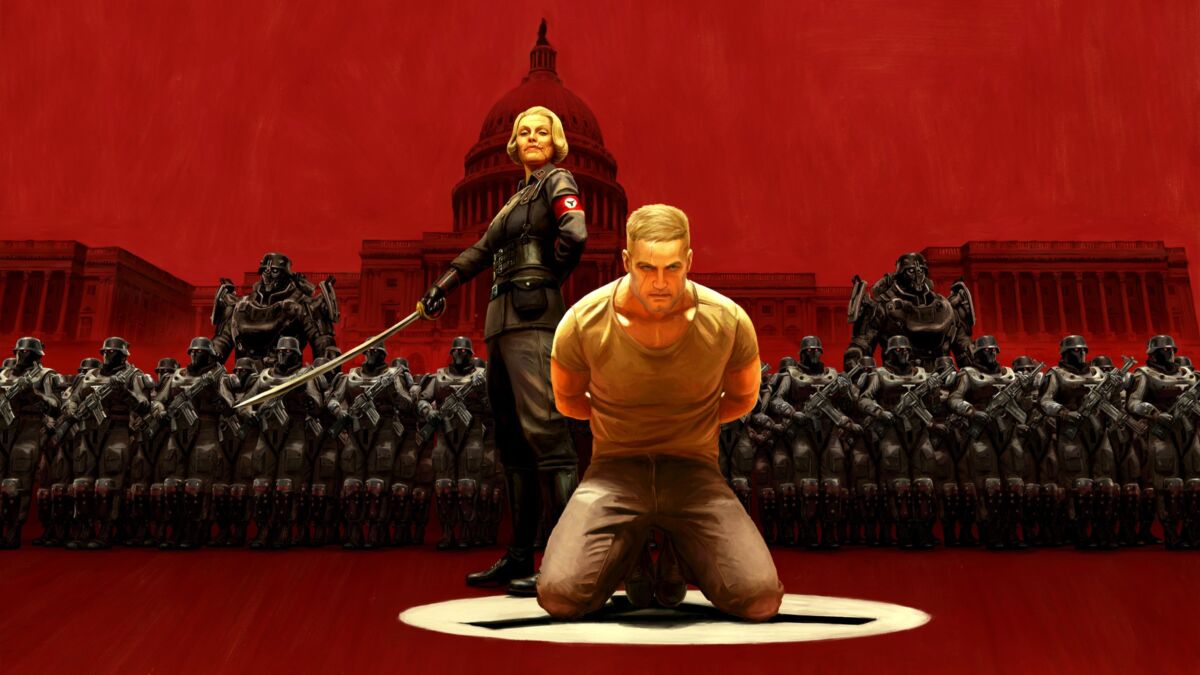 Developer: MachineGames
Publisher: Bethesda
Platform(s): PC, PS4, Xbox One, Switch
While the enemies in Wolfenstein II might not be aliens, the game definitely has a similar vibe to the gameplay of Halo. This first-person action-adventure shooter was developed by MachineGames and released in 2017.
In this alternate version of history, players are tasked with killing enemies, which in Wolfenstein are Nazis, as they ruthlessly press forward to complete their mission. Similar to Halo, combat is fast-paced and action-packed. You'll also have the ability to dual-wield weapons, with some rather insane possible combinations.
9. Apex Legends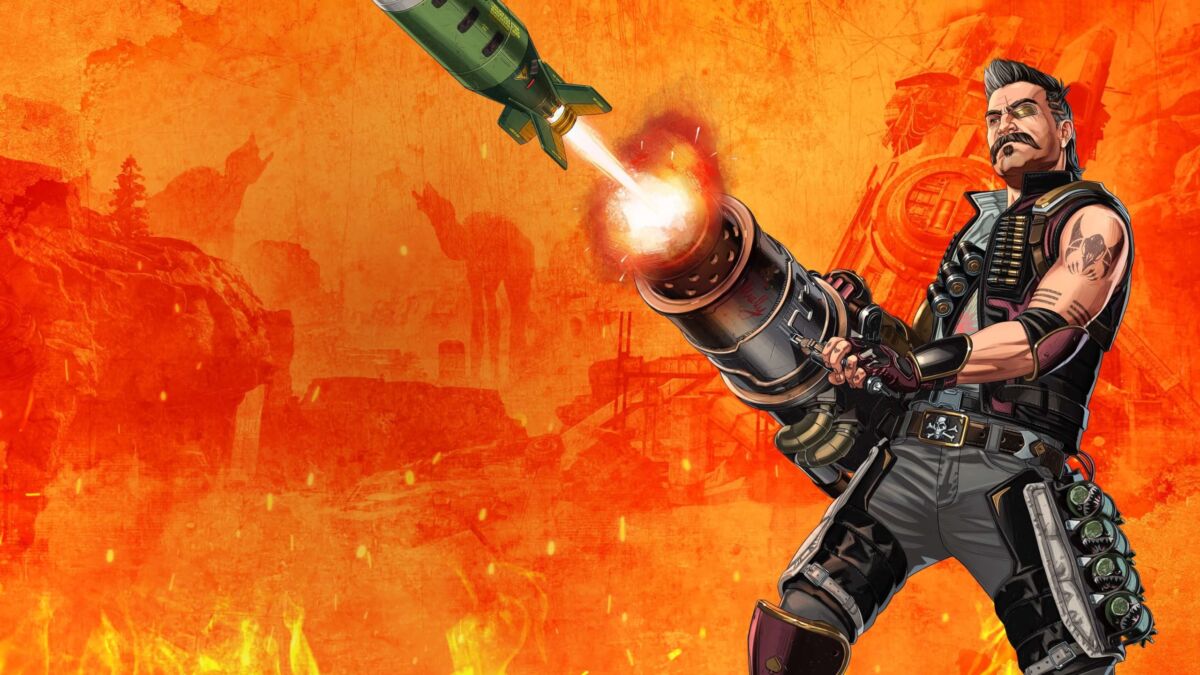 Developer: Respawn Entertainment
Publisher: Bethesda
Platform(s): PC, PS5, PS4, Xbox Series X & S, Xbox One, Switch
While Halo fans eagerly await a possible new battle royale mode for Halo Infinite, they can turn to Apex Legends to get their BR fix. Released in 2019, this Respawn Entertainment game is a free-to-play battle royale that's set in the same sci-fi universe as Titanfall.
Players choose from a handful of Legends, each with their own abilities, and join a two or three-person team. There are two modes: a standard battle royale, which pits 20 to 30 squads against each other, and Arenas, where two squads of three battle throughout multiple rounds to be declared the winner.
10. Killzone: Shadow Fall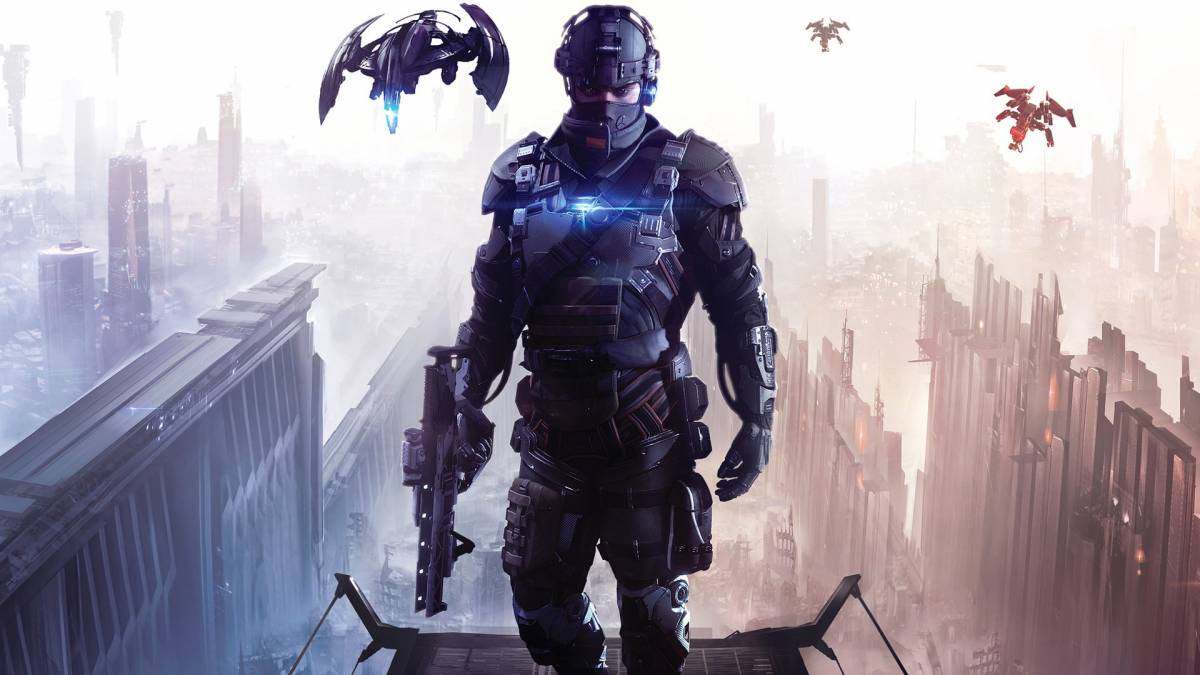 Developer: Guerrilla Games
Publisher: SIE
Platform(s): PS4
The entire Halo franchise in all of its sci-fi shooter glory has consistently remained an Xbox console exclusive since its start back in 2001. While that's a pretty big bummer for interested PlayStation fans, there's a series that's similar to Halo and is a PlayStation exclusive. Killzone: Shadow Fall is the fourth mainline console game in the Killzone series and was developed by Guerrilla Games and released in 2013.
This first-person shooter takes place 30 years after the events of Killzone 3 with an entirely new cast of characters. Players become Shadow Marshal Lucas Kellan and are tasked with quelling the war between the Helghast and Vekta. Beyond the game's campaign, there are several multiplayer modes with the ability for players to create their own custom map presets and load-outs. It's just a shame there's been nothing new since.
READ NEXT: 10 Games Like Minecraft You Should Play
Some of the coverage you find on Cultured Vultures contains affiliate links, which provide us with small commissions based on purchases made from visiting our site. We cover gaming news, movie reviews, wrestling and much more.