It's no secret that, at the time of writing at least, Sony's focus when it comes to their exclusives is on third-person action adventure games. Sure, there's plenty of differences between Spider-Man, Days Gone and Sackboy, but third-person action adventure is a common throughline that connects them all. For games like Resistance or Killzone though, they've fallen by the wayside.
A series that offered the answer to the question "what if you fought Nazis in space?" Killzone felt like a core part of Sony's portfolio for a good decade, but with the added focus on third-person from the end of the PS3 generation to now, there's been no room for it. On top of that, the developers Guerrilla Games have been busy working on the Horizon series. Today, we're asking the question: will we ever see a new Killzone game?
The History of Killzone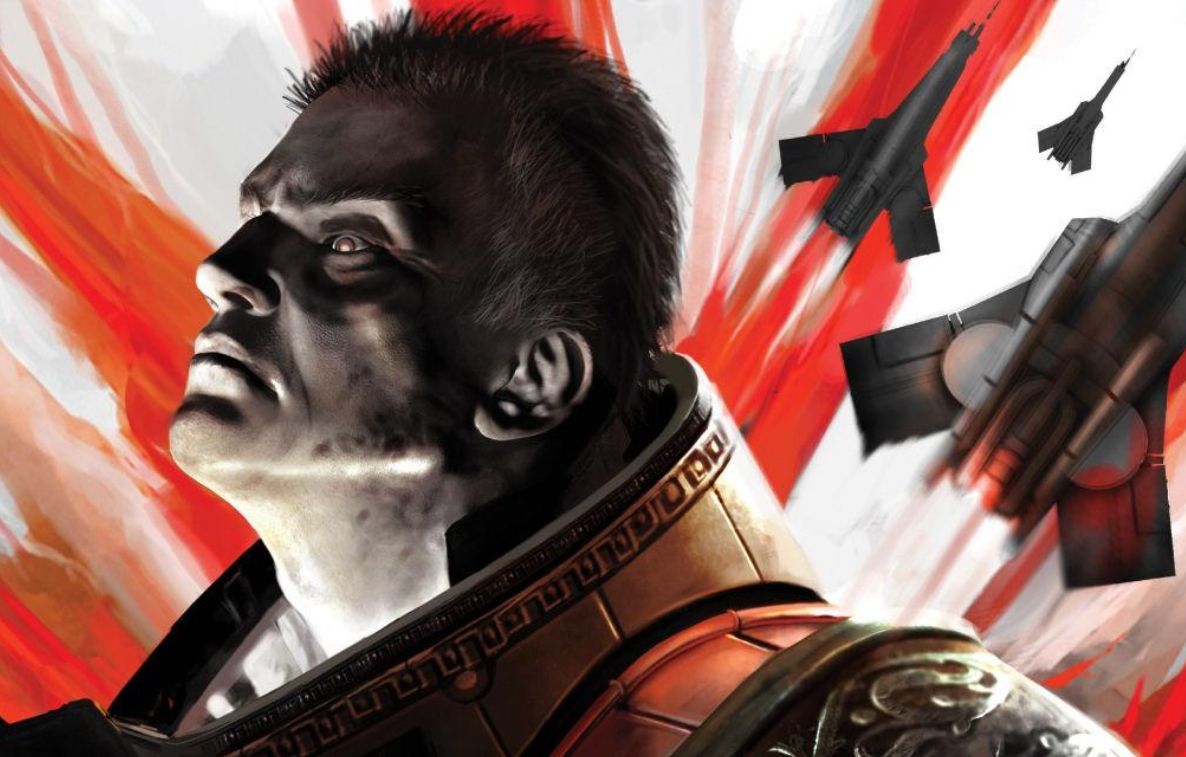 Killzone's history begins with Lost Boy Games, who rebranded to Guerrilla Games back in 2003 after developing a series of work-for-hire Game Boy Color/Game Boy Advance games. Before Killzone's launch in late-2004, the studio had no real experience developing shooters for modern home console platforms, so naturally they jumped in and created two at once: Killzone and Shellshock: Nam '67.
While Shellshock is more of a forgotten game (though it did spawn a sequel developed by Rebellion), Killzone was "the" game. Killzone was given Sony's marketing budget and was dubbed as a "Halo killer", in reference to Bungie's seminal sci-fi shooter series. Already, without delving too deep into the history, that branding is clearly untrue. At the time of writing, Halo Infinite is a few months from launch, while Killzone is nowhere to be seen.
Set in the far-flung future, the Killzone series sees humanity retreating to the stars after they decimated Earth. Humanity then colonised two planets, Helghan and Vekta. Essentially, those who lived on Helghan deemed themselves to be superior, while mutating into stronger creatures as a result. Referred to as the Helghast, this oppressive force is now working to conquer Vekta once and for all.
Critically, the first Killzone failed to put the series on the map, earning an average Metacritic score of 70. Critics felt that the gunplay was decent enough, and the graphics were a huge showcase for the PS2, even if the game felt like the start of the era of brown and grey military shooters. While exact sales figures for the first game in the series are hard to come by, Killzone performed well enough to join the Platinum/Essentials PS2 library, suggesting that the game achieved at least 400k sales in the first year alone.
In fairness though, the success of Killzone was somewhat of a moot point, as Sony had already purchased Guerrilla Games earlier on in the year. Herman Hulst, Guerrilla's co-founder and managing director at the time, said of the acquisition: "We have enjoyed an excellent working relationship with SCEE throughout the development of Killzone and are extremely pleased to be extending this partnership. We are looking forward to working exclusively with SCEE, applying our talent and technology to new platforms in order to establish Guerrilla as one of the finest development studios in Europe."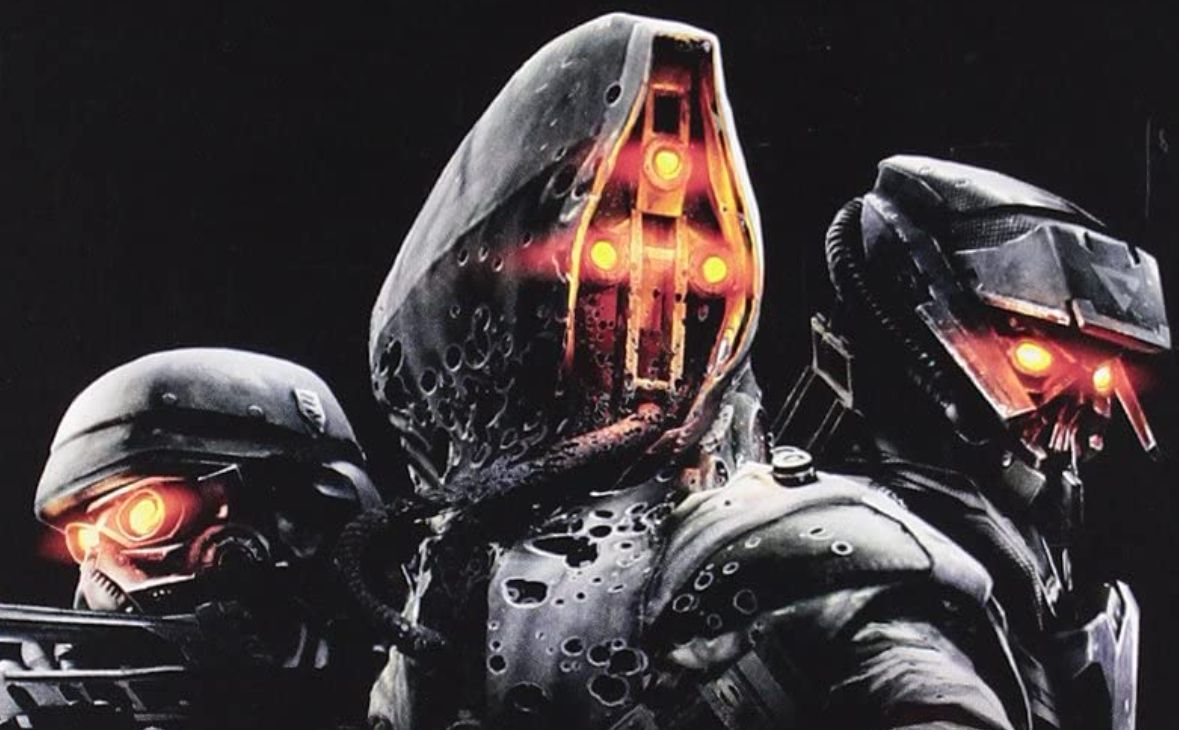 Like many Sony franchises of the mid-2000s, Killzone then made the move to the PSP with Killzone: Liberation, a half-sequel, half-spin-off that continued the story but from a top down perspective. Liberation launched in 2006, and would go on to receive better reviews than the first game, averaging at a 77 on Metacritic. Interestingly, Housemarque were even involved in the game's development, who have now gone on to big things with the release of Returnal. Also, interestingly, Housemarque has also been acquired by Sony. Funny how the world works.
The next game in the series, Killzone 2, proved to be the series' finest hour, but it almost came undone before the game was released due to some controversy. The game was revealed at E3 2005, some four years before the full game actually released, with the trailer showcasing some pretty impressive visuals. The issue was that the trailer was billed as gameplay and what players could expect to see from both Killzone 2 and the PS3 as a whole.
This, of course, was bullshit, but that didn't stop Jack Tretton, then VP of Sony Computer Entertainment America, from saying the following to G4TV host Geoff Keighley: "It's definitely real. I guess we're pretty good at keeping secrets, because the dev kits were out there, the dev kits are very intuitive so people did some incredible things. And that's one thing [Insomniac Games founder Ted Price] wanted to make sure everybody understood: That is real gameplay everybody's seeing out there." Turns out, Jack was actually talking about Resistance instead of Killzone.
A few days later, Phil Harrison of SCE Europe conducted an interview with GamesIndustry.biz to reveal that the footage shown was actually prospective, using the PS3 specs as a basis: "None of it was real-time because it was all running off video. If you make a presentation to two and a half thousand people, you're going to put some of it on video just to be on the safe side. I've been asked this question a lot. The way we put those videos together, everything was done to specification. Everything was done to PS3 spec. Virtually everything used in-game assets; some things were rendered."
Despite the announcement issues, Killzone 2 would still go on to be the highlight for the series, earning an incredible 91 on Metacritic and is listed as a "must-play" title. Without a doubt, Killzone 2 is up there as one of the best games ever made for the PS3, and the sales reflect that too. Within less than two months of launch, the game sold over a million copies, exceeding expectations for Sony.
Naturally, a third proper game in the series was to be expected, with Killzone 3 launching in 2011 on PS3. Intriguingly, Guerrilla opted to focus less on the grim and dark aspects of the Killzone universe. Aping the likes of Uncharted, Killzone 3 was designed to be a bit more of a fun adventure romp than a truly oppressive game. Senior Producer Steven Ter Heide explained as much during an interview with BitMob [archived by The Sixth Axis]:
"So let's look at the leader in the genre and see what they do storytelling-wise. It's not so much one-liners — I think what they did really well is take sort of a more light-hearted approach and not take themselves too seriously. And that's something that people commented on Killzone 2 as well, that the game's very serious, very dark. It's not supposed to be a light-hearted war, but to be so dark and grim about it, it's not going to help either. So we're going to take a more light-hearted approach, and steer away from kind of the grim overtones that are so present in Killzone 2."
While not quite as universally beloved as the previous game, Killzone 3 still managed to accrue a respectable 84 on Metacritic, with critics enjoying the bombastic adventure that Killzone 3 offered. It didn't reinvent the wheel after Killzone 2, though depending on who you asked, that's either fine or not good enough. Sales-wise, launch sales were down compared to Killzone 2, though it did manage to beat Bulletstorm in the UK charts.
Shame that. Bulletstorm slaps.
What Happened To Killzone?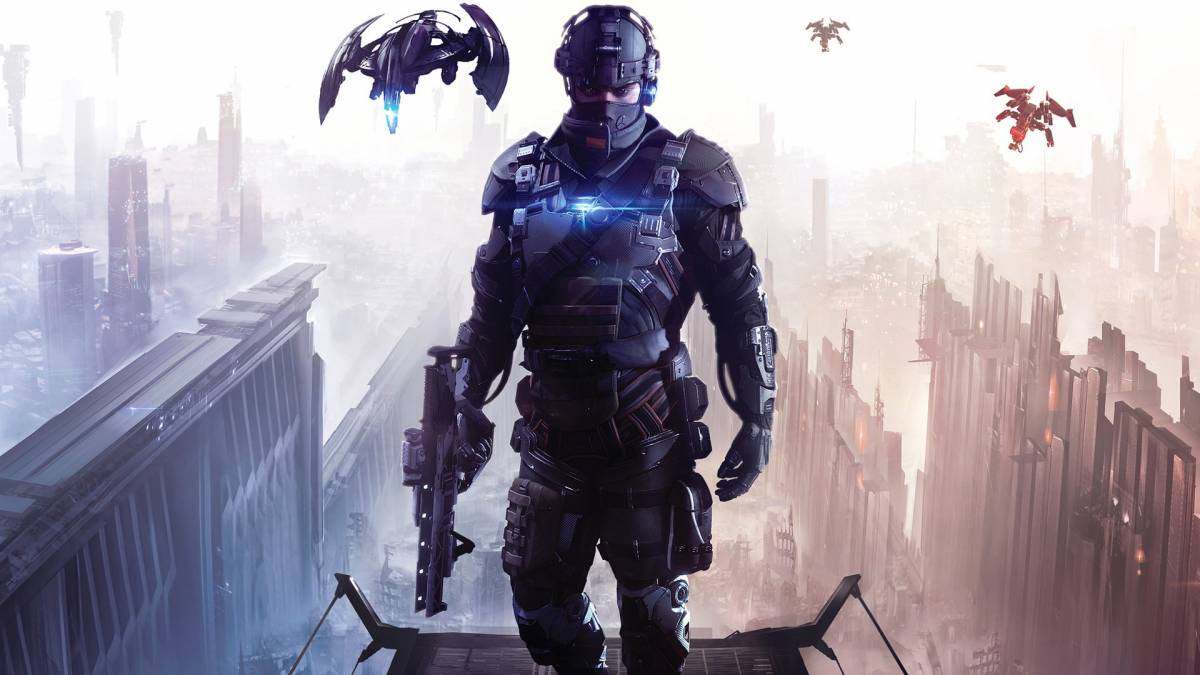 2013 could be considered as Killzone's last stand, as two games were released in the series before it was quietly shuffled off this mortal coil. The first game, Killzone: Mercenary, is exactly what it sounds like: you play as a mercenary, taking on missions and threats in the midst of the events of Killzone 2 and 3.
An FPS game for the PS Vita, Mercenary has the distinction of being the only Killzone game not developed by the main Guerrilla Games team, as development duties were instead handled by Guerrilla Cambridge. Formerly known as SCE Cambridge, the team were responsible for the likes of LittleBigPlanet's PSP port, the MediEvil series and 24: The Game. I'll let you decide which one of those is best.
Launching in September 2013, Killzone: Mercenary averaged at a 78 on Metacritic, which doesn't sound like a massive achievement, but for an FPS on the Vita, Mercenary felt like a huge success. Previous examples, the most notable being Resistance: Burning Skies, left a lot to be desired, so to see an FPS game fully embrace the handheld change and thrive is notable.
Sales-wise, Mercenary is the seventh best-selling PS Vita game of all time, but the Vita is a known sales disaster, meaning that Mercenary didn't really break into the gaming consciousness in the way previous games might have. It's been said that the overall sales of the top 10 PS Vita games amount to the first month of sales for Spider-Man on PS4, which is a damning indictment of the handheld console.
While Guerrilla Cambridge were busy with the PS Vita, Guerrilla Games themselves were working on a launch title for the PS4, Killzone: Shadow Fall. A new direction for the series, Shadow Fall was set 30 years after the last game, with both Vektans and Helghast forced to co-exist on the same planet after the events of the previous games. Naturally, it's a bit of a mess, and as new character Lucas Kellan, you're stuck trying to prevent another war.
Shadow Fall's new direction meant more options for the player when it came to dealing with the single-player levels. Areas were more open-ended and encouraged stealth instead of just blasting everything in sight and hoping for the best. Before the game launched, lead designer Eric Boltjes spoke to PlayStation Lifestyle about that decision:
"We knew pretty early on that we were going to be on a new platform, that kind of opened up the realm of new possibilities and a lot of the people at Guerrilla have been working on Killzone for 8 to 10 years, so we decided to freshen things up. But, those two things combined, allowed us to take a step back and look at what is the next step? What is the next thing that we want to do? As I said during my presentation, it is all about adding more depth, adding more choices, more options to the player. It is always tricky to understand what people will expect from next-gen, I definitely think it is more depth and gameplay options."
Unfortunately, the Metacritic score averaged at 73, making Shadow Fall one of the weaker Killzone entries in the series. While no one claims that Shadow Fall is an awful game, not by any stretch of the imagination, it certainly felt like it lacked innovation, especially when you consider it was part of the PS4's launch line-up and a benchmark for what could be achieved on the new hardware. As far as critics were concerned, all that could be achieved is everything you enjoyed about gaming before, only shinier.
However, the sales for Shadow Fall told a different story, with the game reaching 2.1 million units sold by January 15th, two months to the day after the game launched in North America, making it the best selling game in the series. Despite the impressive numbers though, the series appears to have fizzled out completely.
The Future Of Killzone
Given the actions of both Sony and Guerrilla Games in early 2021, it'd be fair to assume that Killzone doesn't actually have a future. At the start of the year, the website Killzone.com was "retired", with the site now offering a short statement along with a redirect link to the PlayStation website. The short statement reads:
"The official website for the KILLZONE franchise has retired. Going forward, visitors to Killzone.com will be directed to PlayStation.com. While this change doesn't affect the online multiplayer modes, player statistics or ranking data for KILLZONE MERCENARY and KILLZONE SHADOW FALL, it is now no longer possible to create or manage clans in KILLZONE SHADOW FALL. We apologize for this inconvenience. Thank you to Killzone.com's many fans and visitors throughout the years for their enthusiasm and support."
It's a strange move to pull, but one that could be indicative of Guerrilla's new priorities and direction. Right now, the development team have developed Horizon Zero Dawn, the post-apocalyptic open world robot slaying adventure, and are hard at work putting the finishing touches on Horizon Forbidden West. Horizon has been a huge success for Sony, both on PlayStation and PC, so it makes sense that we'd see the developers focus on what's working.
Guerrilla's then managing director and co-founder Herman Hulst would talk about the potential of a new Killzone game back in 2017 in an interview with the Academy of Interactive Arts & Sciences, refusing to commit to a new game while also refusing to put a definitive end to the series as well:
"It's really heartwarming to hear that there's such a strong appetite from the loyal Killzone fanbase. It's a franchise and universe that we still love with a passion at Guerrilla. It hasn't been easy doing something so completely different. Whether or not we've put a permanent period behind the series, it's too early to make announcements on that. All I can say is that we've always loved the Killzone universe and the Killzone series, and we still do. We share that passion for the game with a lot of our fans."
It's a similar kind of vague lip service that most developers utilise when talking about fan requests for a long dormant franchise, but the key difference for this story compared to others is that Herman Hulst is now in a position to do something about it. Hulst is the current head of Sony Interactive Entertainment Worldwide Studios, meaning he'd be one of the big decision makers when it comes to bringing Killzone back. The decision's not entirely on his shoulders, of course, but he'd play a key role.
As for whether or not we'd see a new Killzone game, the copout answer is that it'd probably be best to fully remake the original trilogy, bringing them up to speed with modern day gunplay, graphics and more. It's a lot of resources to devote to a series of games, only one of which seemed to achieve a large level of popularity, but it'd be even more costly to develop a brand new game. At least some kind of remake would be a water testing moment for the series before Sony commits to another full game.
It was mentioned in our Resistance article that Sony really needs a big FPS exclusive right now, if nothing else so it can diversify its own portfolio of games. Something like Killzone would be a great way to do that, appealing to a hardcore subsection of players already invested in the world of Killzone while potentially attracting new fans too. It'd be great to see Killzone return, but I'm not holding out a lot of hope for it.
READ MORE: Will We See Another Brothers in Arms Game?
Some of the coverage you find on Cultured Vultures contains affiliate links, which provide us with small commissions based on purchases made from visiting our site. We cover gaming news, movie reviews, wrestling and much more.