Dogs: The best animals in the world. They're cute, intelligent, and universally adored. It's easy to see why they've become a staple in Hollywood since the very beginning. Yet for every heartfelt, original flick like Marley & Me or Togo, there are ten like Dakota – a minimum effort mess that has no real reason to exist.
It may seem harsh to lay into a film that is meant as little more than an easy, family-friendly watch, but this is particularly bad for one overarching reason – a lack of care. A lack of care in its scriptwriting, in its storytelling, in near enough every aspect of the movie.
Dakota follows the young Alex (Lola Sultan), who is struggling to deal with the loss of her father after he was killed at war. She is gifted the battalion's bomb-sniffing dog, the titular Dakota, by fellow troop CJ (Schitt's Creek's Tim Rozon). After reluctantly taking Dakota in, Alex eventually develops a close relationship with the new canine companion, but must protect her from the malicious intentions of Sheriff Danforth (Patrick Muldoon) who, for reasons that are never fully explained, wants the animal dead and buried.
If this sounds like a ludicrous storyline, it very much is. Each character's decision-making is so unbelievably flawed that it quickly becomes tedious. One minute, Alex hates the idea of owning a dog, having no intention to show vulnerability or develop attachments again. The next minute, she loves Dakota with all her heart and would do anything to protect her. A minute later, we're back to square one. There is so little attention-to-detail paid that it makes you wonder whether there was any sort of proof-reading of the script, or whether they just knocked it out the night before deadline and refused to tinker with it thereafter.
Characters like Danforth are painfully one-dimensional, ridiculous even for a children's film like this one. Director Kirk Harris and his team are clearly trying to create a villain with the moustache-twirling deviousness of a Cruella de Vil, but they ultimately make the character work in the Glenn Close-led movie look Oscar-worthy. "This ain't a dog-friendly town" is just one of the agonisingly unsubtle lines from the Sheriff, which is never built upon in the following 90 minutes, and is delivered with a deadpan seriousness that emphasises a real lack of self-awareness from the film.
Despite all of its crimes against cinema, though, there are some things to enjoy here. Sultan brings the kind of optimistic innocence that every saccharine family film needs, holding her own amongst a cast of experienced performers. And two of those experienced performers, Rozon and Abbie Cornish, work significantly harder than anyone behind the camera to make their characters work, committing way more to their roles than anyone could have expected. Thanks to these three, there is at least a small shred of a reason to stick this on your screen one night – if you have nothing else to watch.
However, Dakota is a mess of a movie with almost nothing unique to offer and almost no effort put into its creation. While no corny film centred around an adorable dog is likely to push for awards, Dakota feels more like a student project than a relatively well-funded production with experienced heads both on and off screen. Even its cute leading canine can't manage to make it bearable.
Review screener provided
READ NEXT: 20 Best Werewolf Movies To Howl Over
Some of the coverage you find on Cultured Vultures contains affiliate links, which provide us with small commissions based on purchases made from visiting our site. We cover gaming news, movie reviews, wrestling and much more.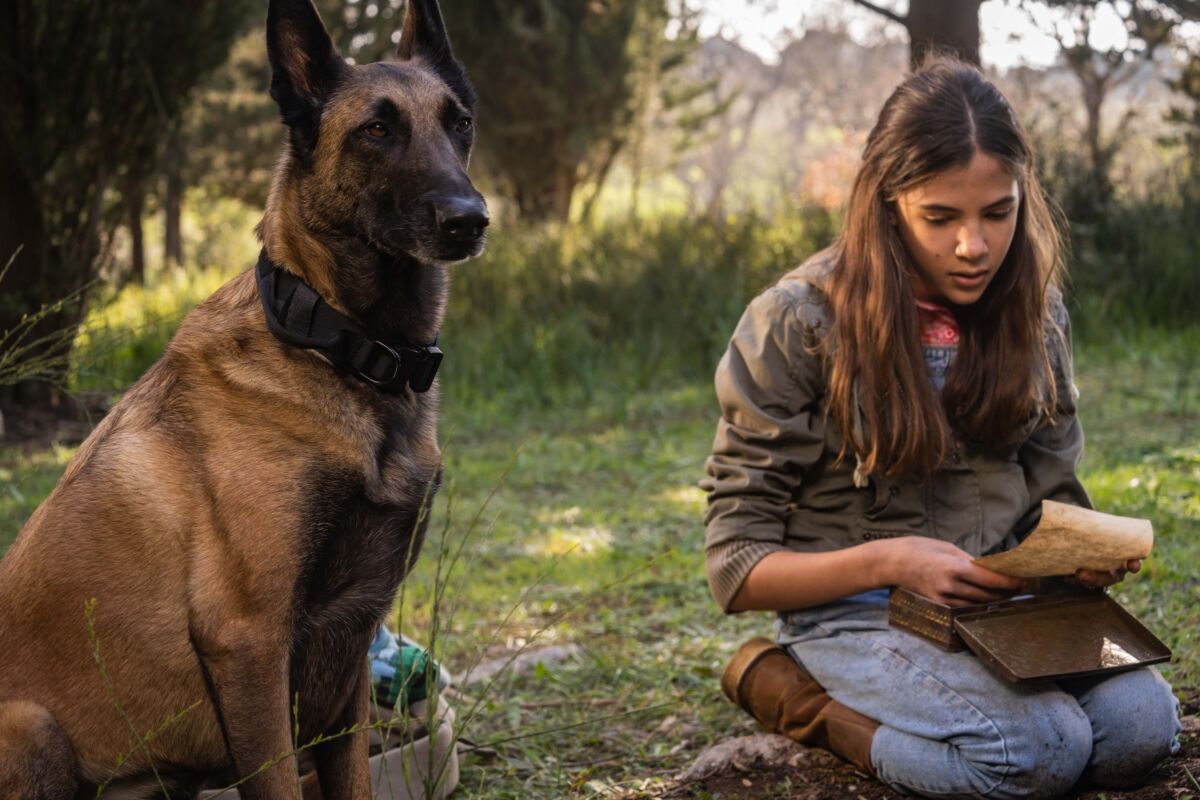 Verdict
An unoriginal, overly-sentimental film with no new ideas and no right to demand your attention.