This is the bit where I write that 2017 was an exceptional year for gaming, a sentiment echoed by almost every publication and YouTube channel you can think of. No matter how many times it's said, however, it doesn't make it any less true. With the likes of Breath of the Wild, Odyssey, and Horizon Zero Dawn wowing everyone last year, it will certainly go down as a stellar year. But that was then and this is now, so it's time to look forward to the biggest upcoming new games of 2018.
We've tried to be as inclusive as possible with our list, adding games from all major platforms and the basic information we know about each. We have held off on rumoured new games, such as Battlefield 5 and a new Devil May Cry title, but we will add them here if and when they are confirmed. For variety's sake, we've also excluded annual releases like FIFA and CoD because it's utter folly.
Join Ashley Bates (AB) and Jimmy Donnellan (JD) as they reveal some games you should certainly watch out for. Which of these new games below are you looking forward to most in 2018 and the near future? Drop us a comment down below with your picks or simply let us know what we've missed.
Want a particular period of the year for best new games of 2018? Jump through these links below: 
– Best New Games of 2018 Out Now
– Best New Games of Q2 2018
– Best New Games of Q3 2018
– Best New Games of Q4 2018
– Best New Games of TBA 2018 & Beyond
biggest games of 2018 Out Now
The Inpatient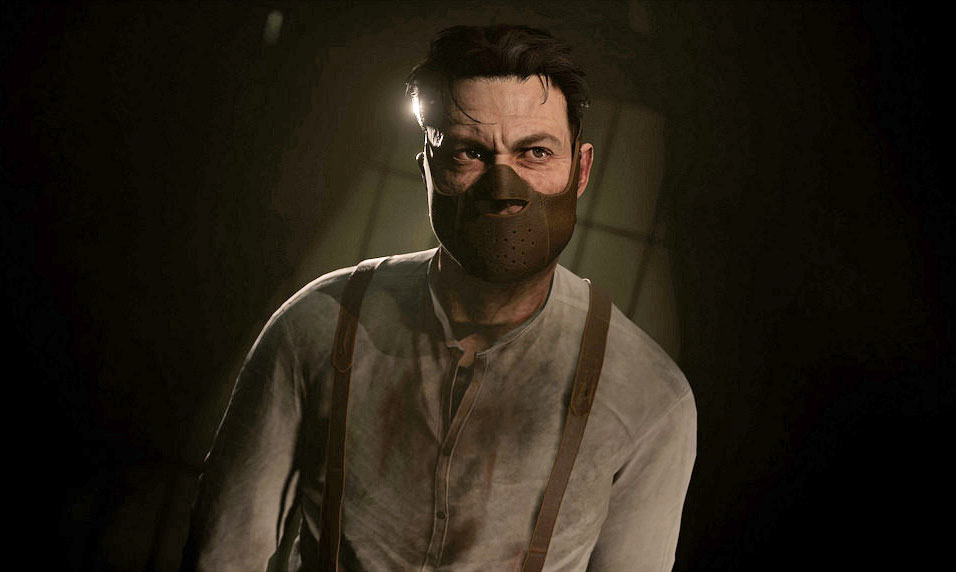 Developer: Supermassive Games
Publisher: SIE
Platform: PSVR

Release date: Jan 23rd 2018 (US), Jan 24th 2018 (WW)
I have a lot of faith in the guys at Supermassive Games to deliver a haunting VR experience with The Inpatient. Set before the events of Until Dawn, you wake up in Blackwood Sanatorium and have to uncover why you landed up there. The game's incorporation of voice controls looks like a pretty cool twist and the possibility for multiple endings means there will be plenty for you to do to unlock them all. Don't let your nan play it, mind you. – JD
Dragon Ball FighterZ
Developer(s): Arc System Works
Publisher: Bandai Namco Entertainment
Platform(s): PS4
, XB1
, PC
Release Date: Out Now
Read our review
Regular readers might already know that I'm very, very excited for this one. I'm sure Jimmy is already sick of me gushing about Dragon Ball FighterZ, especially after getting some hands-on time with the game. The marriage of Arc System Works and Akira Toriyama's much loved franchise looks to be one made in heaven, and each announcement just increases the excitement tenfold. With plenty of modes, all the fan favourite characters and some debutants as well, along with Arc System's trademark beautiful visuals and a fantastic soundtrack, Dragon Ball FighterZ has all the makings of a real winner. – AB
Monster Hunter: World
Developer(s): Capcom
Publisher: Capcom
Platform(s): PS4
, XB1
, PC
Release Date: 26th January 2018 (for consoles), Autumn 2018 (for PC)
Read our review
Monster Hunter: World is the first non-Nintendo game in the series to be released in the west in almost thirteen years. In fact, this game will be the first time that a Monster Hunter game will be released in Japan, Europe and North America simultaneously. It's clear that Capcom are going all in on the series, which is a good thing. Early demos and the recent betas suggest that Monster Hunter: World has the potential to be a big hit in 2018, for fans of the series and newcomers alike. – AB
Shadow of the Colossus
Developer: Bluepoint, Team ICO (original)
Publisher: SIE
Platform(s): PS4

Release date: February 6th 2018 (US), February 7th 2018 (WW)
Read our review
A modern update of the bonafide guilt simulator, Shadow of the Colossus is looking like a remake done the right way. Handled by the same guys who remastered Nathan Drake's earlier adventures for PS4, SotC will feature all of the trimmings of the original, which includes climbing up plenty of stunning leviathans and shameful crying once the final blow lands. It's going to appeal to those who have and haven't played the original: newcomers will be able to experience one of the most iconic games in the PS2's huge library and older players will be able to keep their nostalgia intact without dealing with some outdated controls. – JD
Kingdom Come: Deliverance
Developer: Warhorse Studios
Publisher: Deep Silver
Platform(s): PC, PS4
, XB1

Release date: February 13th 2018
Read our review
Long in the making, Kingdom Come: Deliverance promises to be a realistic depiction of medieval warfare. No word if you can fling plague rats at your enemies, sadly. Focusing on narrative in its open-world, you play as Henry, a blacksmith who survives the massacre of everyone in his village and joins the rebellion in a civil war. It's been in development for almost as long as we've been a website, so here's hoping the guys at Warhorse can deliver. – JD
Moss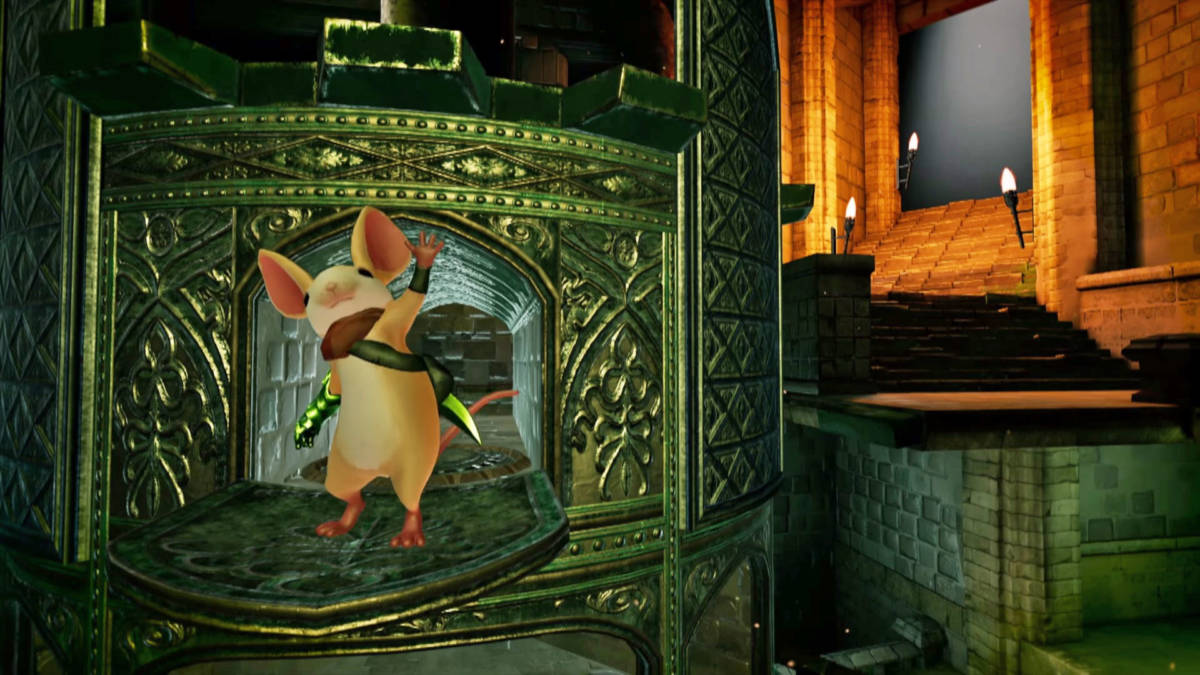 Developer: Polyarc
Publisher: Polyarc, Inc.
Platform: PSVR
Release date: February 27th 2018
Read our review
We had the chance to play Moss last year and you could say that we were charmed by what this little virtual reality platformer had to offer. A VR game that doesn't require you to do cardio beforehand, Moss revolves around mouse hero Quill as he ventures through pages of a book and solves puzzles. It has a few motion tracking issues to sort out, so here's hoping the guys at Polyarc take the time to hone it in Moss' late chapters (ha) of development. – JD
Bravo Team
Developer: Supermassive Games
Publisher: SIE
Platform: PSVR

Release date: Mar 6th 2018 (US), March 7th 2018 (WW)
Another VR entry from Supermassive Games, Bravo Team could be the early Rainbow Six game that virtual reality's been crying out for. Featuring a heavy emphasis on team-based play, you can pair up with a friend to take down the bad guys behind enemy lines. You will be ducking in and out of cover and waving your aim controller around like a madman – Bravo Team looks like a straightforward but very satisfying shooter. If you enjoyed Rush of Blood, this is the natural progression. – JD
Yakuza 6: The Song of Life
Developer: SEGA
Publisher: SEGA
Platform: PS4
Release date: April 17th 2018
What looks like being the closing chapter in the saga of the aged and weary Kazuma Kiryu, Yakuza 6 could be the most adventurous game in the series to date. Expect plenty of gang politics and punching, but we're all here for the mini-games and karaoke, really. It's already out in Japan where it received a 39/40 score from famed gaming magazine Famitsu, but don't forget that they also gave Umbrella Corps a 36. Still, it's Yakuza, and unless it has zombies in it, Yakuza is always mad and fantastic. – JD
Sea of Thieves
Developer(s): Rare
Publisher: Microsoft Studios
Platform(s): XB1
, PC
Release Date: 20th March 2018
The joy of gaming is that it can provide you with limitless opportunities to live out any fantasy you like, whether that be a space marine, master criminal or just someone who actually has their life together. Looking at you, Sims. Rare's upcoming offering, Sea of Thieves, wants you and your friends to become pirates, sailing the seven seas and plundering some sweet loot. Just look out for the likes of murderous skeletons, treacherous mutinies and worst of all: scurvy. – AB
A Way Out
Developer: Hazelight
Publisher: EA Originals
Platform(s): PC, PS4
, XB1

Release date: March 23 2018
Read our review
If you don't have any interest in A Way Out, you clearly haven't heard about its creator. Josef Fares is a torpedo to the suits in the industry and he makes great games to boot. His first game since Brothers offers one of the more interesting forms of co-op in a few years, pitching players as two criminals looking to escape from prison. It's brave that there's no single-player whatsoever, so watch this space to see if the experiment works and what Fares says next. – JD
Far Cry 5
Developer: Ubisoft
Publisher: Ubisoft
Platform(s): PC, XB1
, PS4

Release date: 27 March 2018
Read our review
Just when you thought it was safe to release animals into the wild again, Far Cry 5 came along – no furs are safe. If you've played a Far Cry game before, you know what to expect: a lush open-world with more collectibles than your average stamp collector. The main difference this time out is that it appears to be politically-charged, putting you in the shoes of a deputy Sheriff as you fight against the "cult" followers of Joseph Seed in the backwaters of Hope County. – JD
Extinction
Developer(s): Iron Galaxy
Publisher: Maximum Games
Platform(s): PS4, XB1, PC
Release Date: April 10th
Read our review
Attack On Who? What On Titan? What are you talking about? Extinction might bear a little bit of a resemblance to a certain anime, but Iron Galaxy are looking to create a something different. Extinction boasts a vibrant fantasy world that can be fully explored along with a playable character, Avil, who puts Ezio's climbing abilities to shame. It's a good thing too, as he'll need those abilities to scale the 150ft ogres who are laying siege to all the towns and villages of your world. Extinction will feature fully destructible environments too, which should make fights seem like you're in the middle of a full on Godzilla rampage. – AB
Some of the coverage you find on Cultured Vultures contains affiliate links, which provide us with small commissions based on purchases made from visiting our site. We cover gaming news, movie reviews, wrestling and much more.