Single player is the foundation of modern gaming, but in today's market it isn't what it used to be. Not every game even ships with single player these days. 2014's Titanfall released without a campaign, as well as 2015's Star Wars: Battlefront, while Treyarch and Activision abandoned the campaign entirely for Black Ops 4.
With no need for a big cinematics or voice acting budget, it makes sense from a business perspective to drop the single player campaign. However, considering single player campaigns and story modes are at the bedrock of modern console gaming, we all knew deep down that single player experiences were here to stay. Here are the 15 best single player Xbox One Games.
The Best Xbox One Single Player Games
15. Dead Rising 4
Developer: Capcom Vancouver
Publisher: Microsoft Studios
Frank West is at it again in this zombie themed hack and slash game developed by Capcom Vancouver. Bringing us back to where it all started, this game takes us back to Willamette, Colorado, the fictional city where the first game took place. The game has all new ways to take out your flesh eating foes, including an exo suit and an acid spitting Frank West should you nab the expansion Frank Rising.
Dead Rising 4 was criticized on release for not quite being the serious experience of its predecessors, but the lack of seriousness makes it a good game to just pick up and play. The elimination of the timer (a feature that would end your game in previous installments) give the player free reign to go zombie hunting and exploring as they please. It's available on Xbox Game Pass right now.
14. Middle-earth: Shadow of War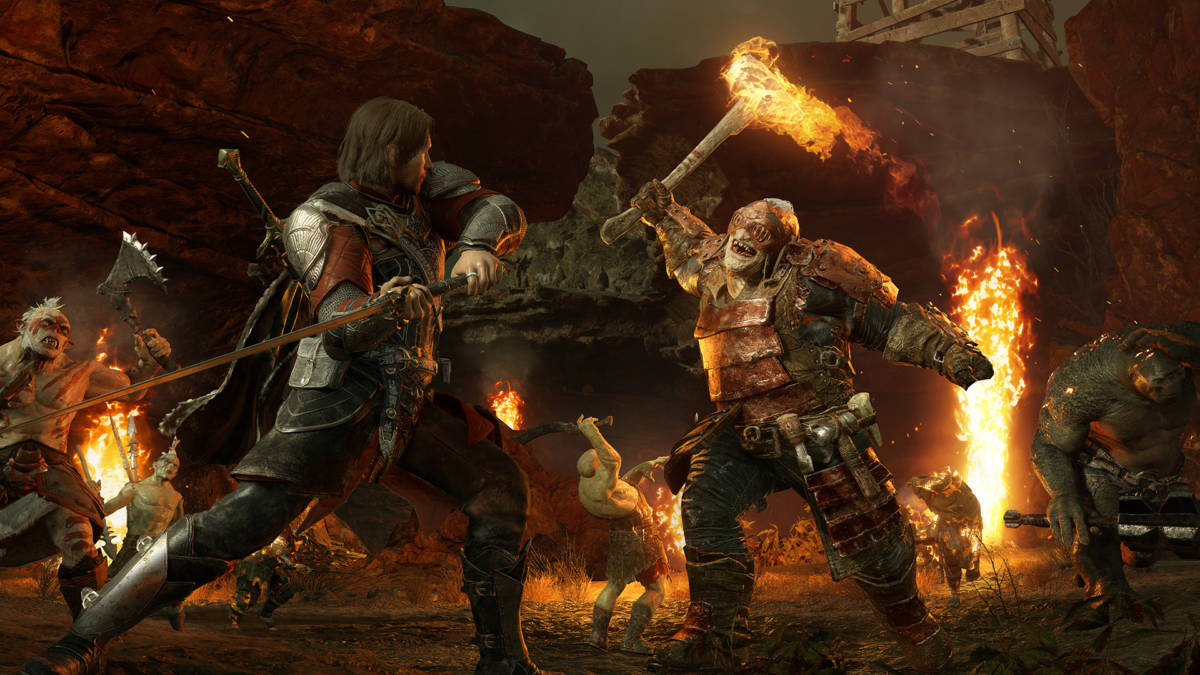 Developer: Monolith Productions
Publisher: Warner Bros. Interactive Entertainment
This open world epic, produced by Monolith, is based on J.R.R. Tolkien's Middle-earth universe that was popularized by Peter Jackson's Lord of The Rings trilogy and The Hobbit films. As such, it follows a similar art direction and provides the player with a unique opportunity to grow and develop in an action RPG kind of way.
Differing from its predecessor, Shadow of Mordor, the game moves away from the hack and slash button mash style to a more mature game. The story is interesting if you're invested in all things Tolkien, but even if you're not you can appreciate the world and gameplay mechanics. It is not something that will leave you bored.
From our Middle-earth: Shadow of War review:
"There's a lot to love about Middle-earth: Shadow of War, though it often creaks under the weight of its own lofty ambitions. It's not helped by ludicrous storytelling and irritating basics, but if you want to potentially lose days of your life to enslaving orcs and riding drakes, you'll be in for some fun."
13. Hitman 2
Developer: IOI Interactive
Publisher: Warner Bros. Interactive Entertainment
The Hitman series is one of the longest running franchises in gaming, entering its 19th year, and boy is it still going strong. After a four year dearth of activity after 2012's Hitman: Absolution, IOI rebooted the franchise with 2016's aptly named Hitman. This brought the series into the next generation of consoles. Hitman 2 is an improvement in every way.
While there is a coherent storyline, the game is broken up into distinct levels, each with their own targets. Players can wear disguises, utilize distractions, or go guns blazing if that's how they want to. The best assassins make it look like an accident. With new content still on the horizon, this is a good single player experience you should not pass up. If you want to get your feet wet, its predecessor Hitman is available on Xbox Game Pass right now.
From our Hitman 2 review:
"Hitman 2 is a perfect example of taking what went right with a successful property, then building on it, and creating something even better. Which, after seeing the franchise almost being tossed in the dumpster, is genuinely all the more impressive."
MORE XBOX: The Best Xbox One Console Exclusive Games
12. Gears of War 4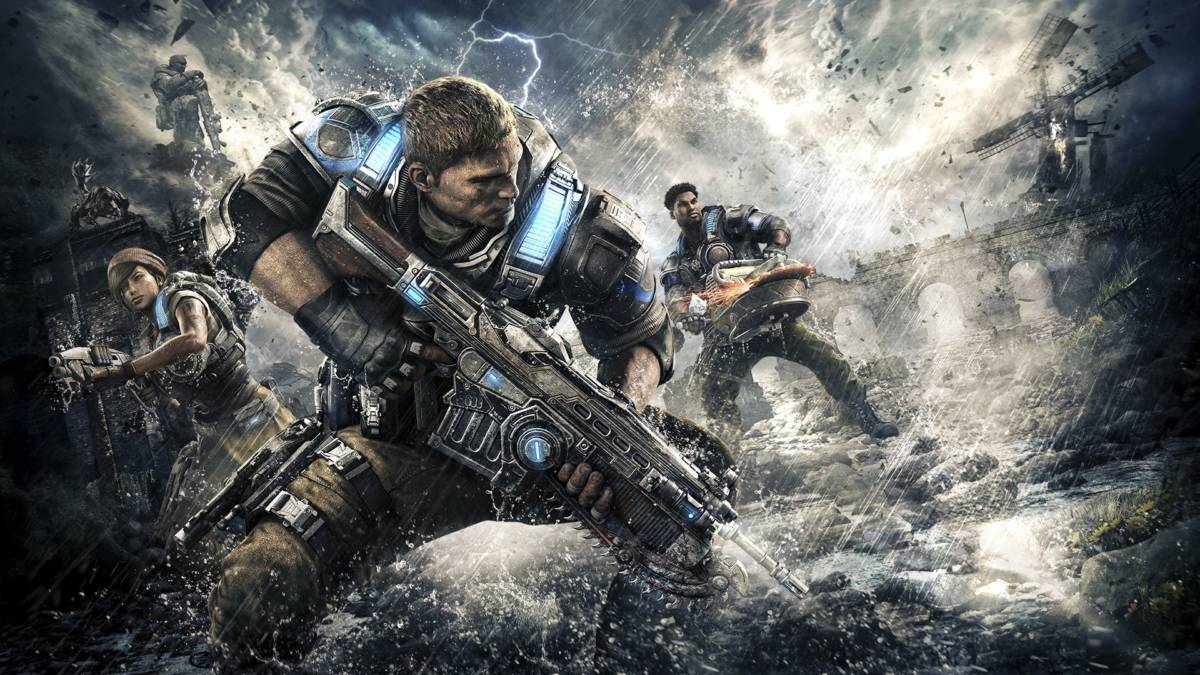 Developer: The Coalition
Publisher: Microsoft Studios
The first game in the Gears franchise not to be developed by Epic Games, and the first proper sequel without series creator Cliff Bleszinski, and that was back in 2011. You will be fighting your way through the Swarm, an evolution of the series' traditional antagonist, the Locust.
Get those chainsaws revved up and that Hammer of Dawn online, as you will find the single player campaign enthralling. If you have stepped away from Gears, now is a good time to get back in the game.
11. Assassin's Creed Odyssey
Developer: Ubisoft Quebec
Publisher: Ubisoft
Assassin's Creed Odyssey is the best game in the series yet, with the most beautiful open world setting, taking place amongst the backdrop of ancient Greece. The colors are vibrant, and the world feels real.
It is utterly cinematic — I think it's worth playing just to look at, and while you are at it, take some screenshots for your dashboard background. Worth noting, this is the first game in the series that allows the player to choose to play as either a man or a woman, something that seems long overdue for a series of its stature.
10. Grand Theft Auto V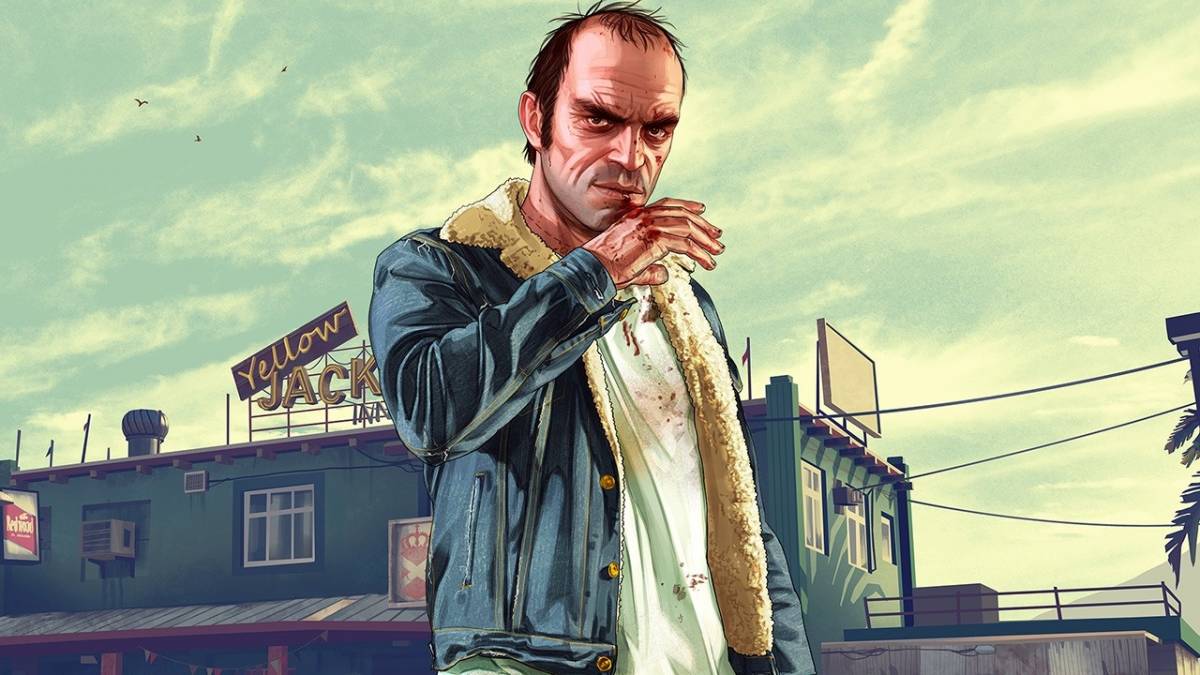 Developer: Rockstar North
Publisher: Rockstar Games
Yes, it was released on the Xbox One way back in November 2014, but that doesn't mean that GTA V still isn't one of the best single player experiences on the platform. With GTA Online taking the spotlight as of late, if you have not played the GTA V story mode, you need to go pick it up right now.
It is the ultimate memeification of America, featuring widespread crime, easy to obtain guns, fast cars, and cribs to match. An actual in game stock market that reacts to player events, an in game internet, and hilarious talk radio stations are all background content in a world that is so big and immersive you probably won't be able to do everything. GTA V topped many top 10 lists on release and that hype lasts.
MORE XBOX: The Best Xbox One Horror Games To Keep You Up At Night
9. Far Cry 5
Developer: Ubisoft Montreal, Ubisoft Toronto
Publisher: Ubisoft
Far Cry is a series that has become better and better over time. The fifth installment is no different, offering players a plethora of explosive opportunities, religious fundamentalists, and, of course, lots of guns.
Unlike prior installments, this entry does not take place in an exotic jungle or on a tropical island. Rather, it takes place on the remote frontier of Montana, USA. The fastest and best selling game in the series, it is available for cheap, so if you have not checked it out now is the time.
From our Far Cry 5 review:
"When it's at its best, Far Cry 5 shows glimmers of being the fullest, most enjoyable game in the franchise to date. The gunplay is as meaty and satisfying as it's always been and the promotion of exploration has never been more keenly felt — anyone who's ever enjoyed a Far Cry game will likely feel right at home here."
8. Watch Dogs 2
Developer: Ubisoft Montreal
Publisher: Ubisoft
Another Ubisoft title, Watch Dogs 2 is a game that I consider a sleeper success. Its sales upon release were not what Ubisoft wanted, but that is understandable considering it was released against Dishonored 2, Call of Duty: Infinite Warfare, Pokemon Sun & Moon, and Final Fantasy 15.
It is widely considered to be superior to its predecessor, and you can beat the campaign in about 20 hours if you're playing straight through. For that reason, it's a good game to pick up for a lazy weekend inside or for the next time you get the flu.
7. Halo: The Master Chief Collection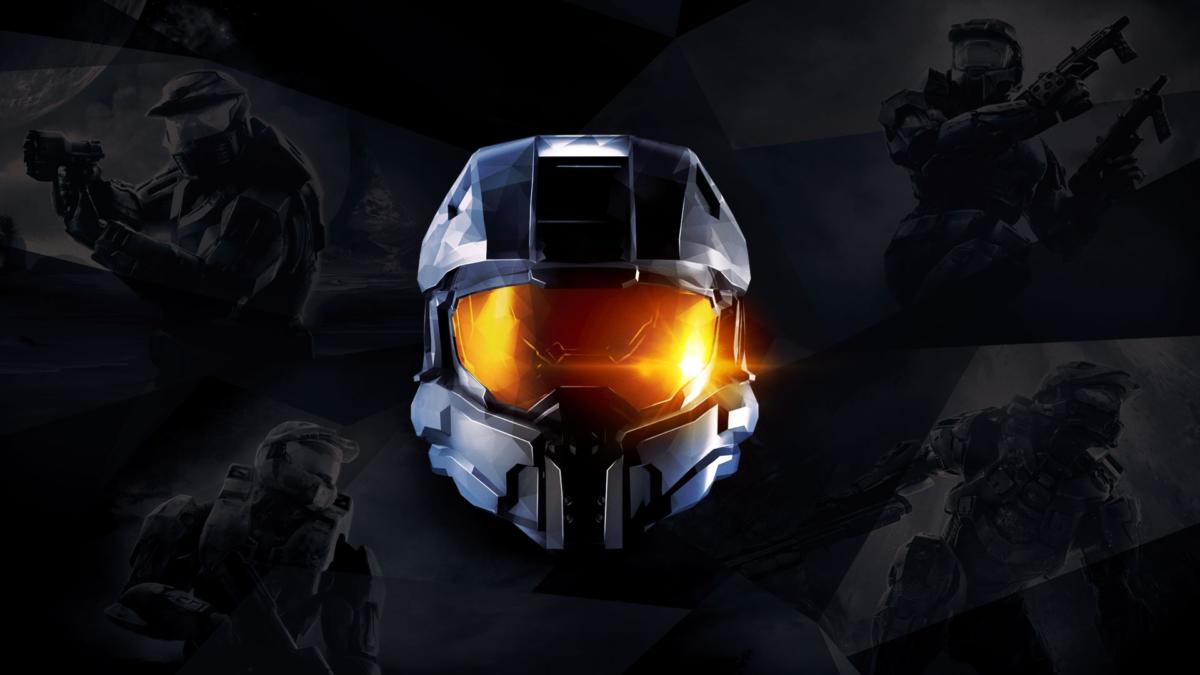 Developer: 343 Industries, Bungie
Publisher: Microsoft Studios
This is one of the most comprehensive single player experiences a gamer can have on the Xbox One. Follow Master Chief and Cortana from the first installment, Halo: Combat Evolved, all the way through Halo 4, full of plasma grenades, angry grunts, and a Flood infection.
If there was ever a single player campaign that defined the Xbox as a console, this is it. With a solo campaign time averaging between 50 90 hours, you are not going to run out of content. And that's assuming you find every skull and each terminal. Oh, and then there is Legendary difficulty, if you want to test your inner Spartan.
MORE XBOX: The Best Xbox One Co-Op Games You Should Play
6. Batman: Arkham Knight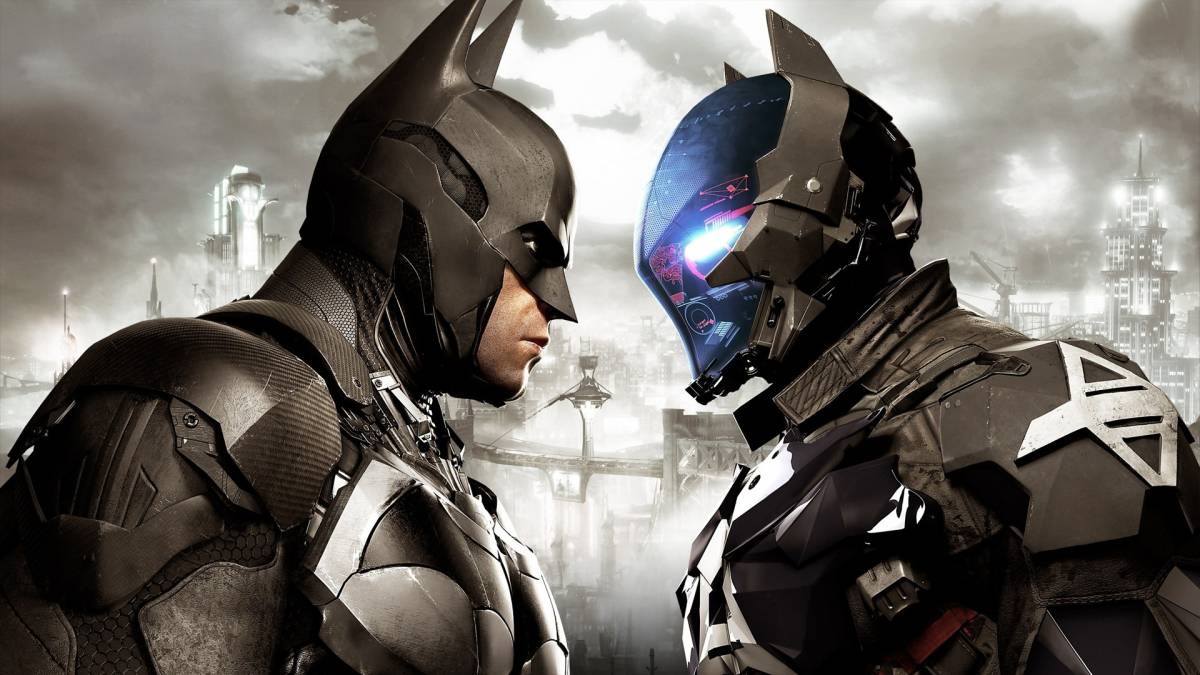 Developer: Rocksteady Studios
Publisher: Warner Bros. Interactive Entertainment
Another open world success, Batman: Arkham Knight puts the player in control of our favorite caped crusader. Featuring top notch voice acting (including Mark Hamill reprising his role as The Joker), it really feels like you are playing inside the comic book itself. DC Comics actually developed a brand new supervillain, the titular Arkham Knight, just for this game.
It was the fastest selling game of 2015 following the hype of its predecessors, Arkham Asylum and Arkham City. Nowadays you can pick this one up for cheap, and with all the additional DLC, it is certainly good bang for your buck.
5.The Elder Scrolls V: Skyrim Special Edition
Developer: Bethesda Game Studios
Publisher: Bethesda Softworks
While Skyrim was actually originally released on the last generation of consoles, the Special Edition warrants inclusions because of all the new features, including: The graphical upgrades, the inclusion of the Dawnguard, Dragonborn, and Hearthfire expansion, and (most importantly) mod support. Unlike its PS4 counterpart, Skyrim: SE for Xbox One supports original assets in mods, so players have access to a plethora of additional content that is player generated. Some mods are entre expansions unto themselves, like The Forgotten City.
If you have never played Skyrim, you need to play it — it is one of the best RPGs of this decade. If you have played, but not the special edition, you should grab it simply for the included DLC and the mod capabilities.
4. Metal Gear Solid V: The Phantom Pain
Developer: Kojima Productions
Publisher: Konami Digital Entertainment
Hideo Kojima's Metal Gear juggernaut had its final outing in Metal Gear Solid V: The Phantom Pain. It, along with its prologue, MGS V: Ground Zeroes, were his final games in the series, after which he cut ties with Konami entirely. Released seven years after 2008's MGS 4: Guns of the Patriots, the last proper installment, and five years after the Vita's MGS: Peace Walker, it lived up to the hype and then some.
It is considered by many to be the greatest stealth game ever produced, and it was one of the highest rated games of 2015, receiving near perfect reviews almost unanimously. It is an engrossing single player experience that you can now pick up for relatively cheap. Remember that a box is the ultimate stealth tool.
From our The Phantom Pain review:
"Try as they might to hurry up the timer until self-implosion, Konami have to be applauded for investing in such a wildly ambitious, sensational game when it could have been too easy to leave it on ice."
MORE XBOX: The Best Xbox One RPGs You Should Play
3. Fallout 4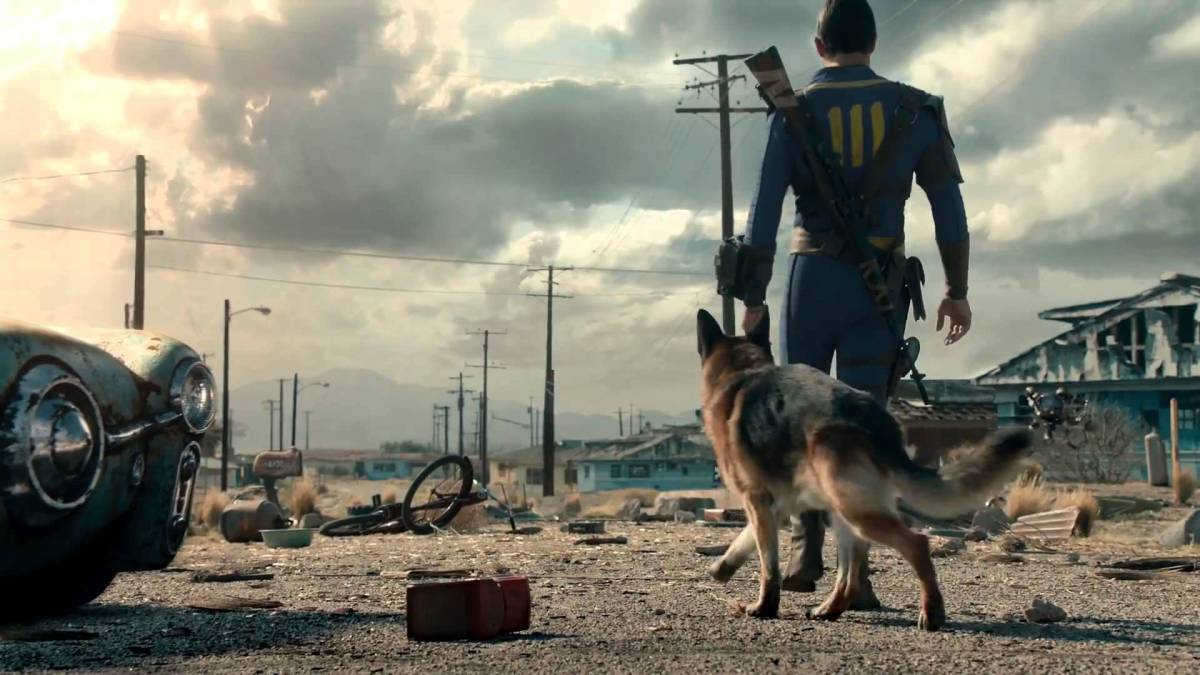 Developer: Bethesda Game Studios
Publisher: Bethesda Softworks
With all the controversy surrounding the, to put it mildly, stumbling release of Fallout 76, you can understand why newcomers to the series may be trepidatious. That said, Fallout 4 is arguably the best open world RPG developed for this generation of consoles. Throughout an expansive post apocalyptic Boston, our vault dweller searches for his son and he (or she) will encounter a variety of factions, each with their own motives and rewards.
You can pick up the Game of the Year edition for all the DLC included. Like Skyrim Special Edition, Xbox One has mod support.
2. The Witcher 3: Wild Hunt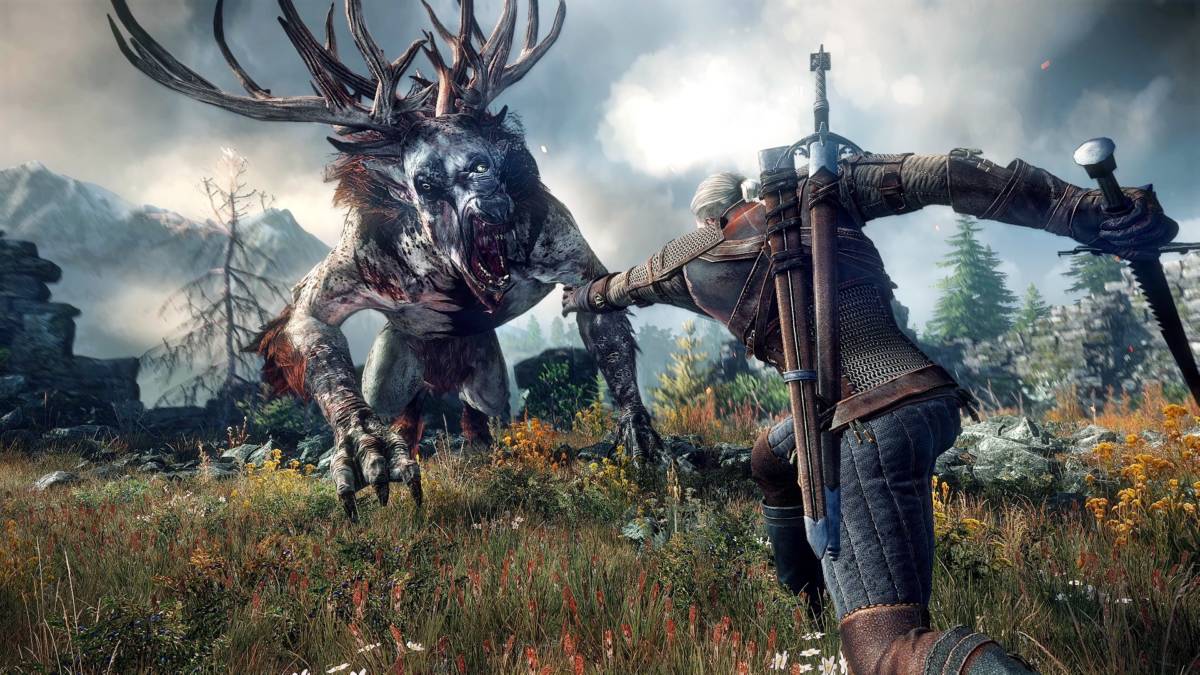 Developer: CD Projekt Red
Publisher: CD Projekt
Based on The Witcher series of fantasy novels by Andrzej Sapkowski, The Witcher 3 is by far the best game in the series. An open world single player experience, you play as Geralt of Rivia on a quest to find his adopted daughter. It has all the hallmarks of a fantasy experience: magic, swordplay, main and side quests, RPG elements — you name it. It is not a basic fantasy game, rather a standard to which all future fantasy games will be held to.
Player choices concretely affect the game, allowing for a large amount of replay value. The Game of the Year edition, containing the expansions Hearts of Stone and Blood and Wine, is available now, so now is as good a time as any.
1. Red Dead Redemption 2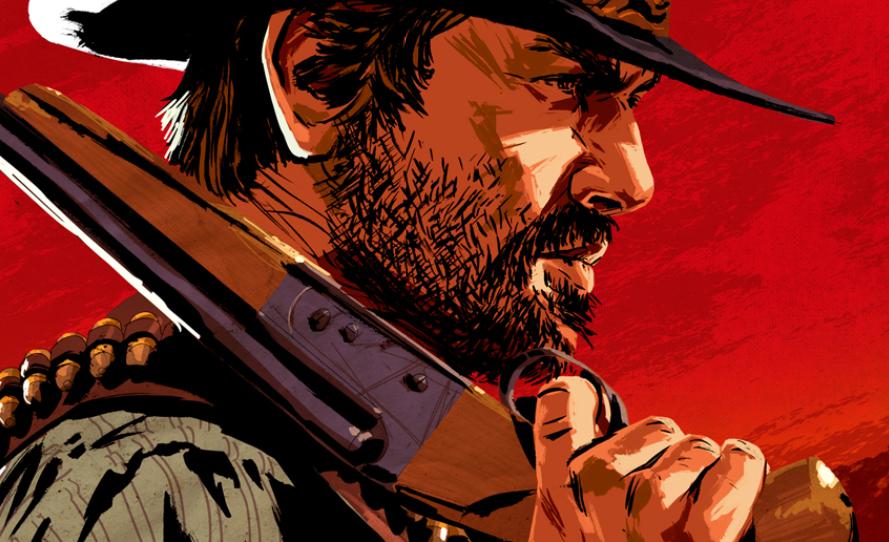 Developer: Rockstar Studios
Publisher: Rockstar Games
You can all stop holding your breath, you knew it was coming. Rockstar's magnum opus, Red Dead Redemption 2, is without a doubt the best western game ever made, and arguably the greatest single player story driven experience one can have. It feels more like playing a film than a game.
You follow Arthur Morgan, a member of the Van Der Linde gang, as he struggles with the moral duplicity of his life. You get to rob banks and trains, hunt dozens of different kinds of game, collect bounties, take pictures, go fishing, cook the food you've hunted, and play poker. Basically, if you have seen it take place in a western film, you can do it in the game. If you haven't played it, go buy it right now. If you have, play it again.
From our Red Dead Redemption 2 review:
"Despite it having some wrinkles, Red Dead Redemption 2 introduces more than enough innovations to provide one of the most immersive and captivating open world games ever made."
MORE BEST OF XBOX ONE:
– The Best Xbox One Online Multiplayer Games
– The Best Xbox One Fighting Games
– The Best Xbox One FPS Games You Should Be Playing
Some of the coverage you find on Cultured Vultures contains affiliate links, which provide us with small commissions based on purchases made from visiting our site. We cover gaming news, movie reviews, wrestling and much more.