When it comes to Christmas gifts, you really can't go wrong with a good video game. Whether you're a gamer or not, you can give someone in your life a present that provides hours upon hours of fun from the safety and warmth of their living room. Plus, if you know someone who was lucky enough to get their hands on a PS5 in the last year, they're probably playing that thing all the time and almost certainly need some new games for it. From platformers to first-person shooters to co-op puzzle games, this list covers it all with the best PS5 games for Christmas 2021.
The Best PS5 Games For Christmas
1. Ratchet & Clank: Rift Apart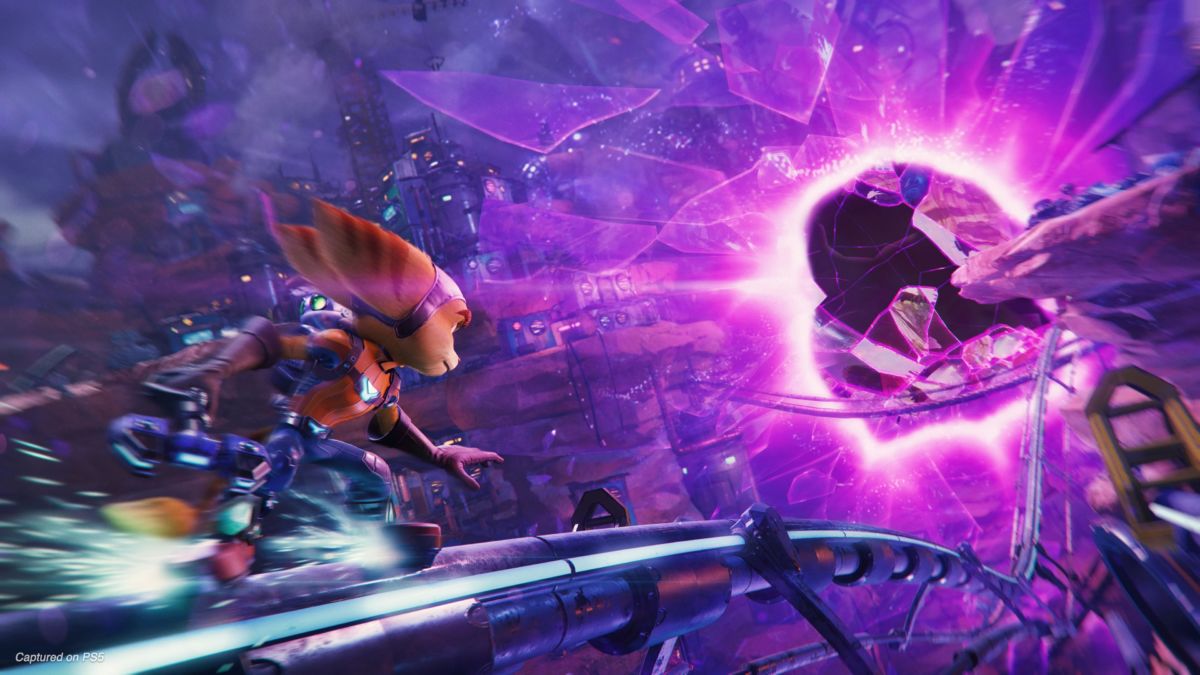 Developer: Insomniac Games
Publisher: Sony Interactive Entertainment
Every time we think we've seen the best Ratchet & Clank game yet, Insomniac Games proves us wrong. Ratchet & Clank: Rift Apart is another great adventure game starring the two classic heroes, but this time they're dimension-hopping with some new friends.
Rift Apart is a great PS5 game for Christmas because it really showcases what the new console and its DualSense controllers can do in terms of enhancing the gameplay experience. The game looks gorgeous, there are no loading screens, and the feel of the controller changes with different weapons to make a fun, immersive experience.
2. Marvel's Spider-Man: Miles Morales
Developer: Insomniac Games
Publisher: Sony Interactive Entertainment
Comic fans will love this spirited follow-up to the 2018 Spider-Man game, which features a new protagonist, Miles Morales, as he struggles with his unfamiliar powers and finding a balance between his new life and his old one.
Spider-Man: Miles Morales includes sinister new villains and grants additional abilities that make playing as Miles just as much fun if not more than playing as Peter Parker. Pair that with a new hip-hop and orchestral fusion soundtrack, and Spider-Man: Miles Morales is a top gift choice for Christmas 2021.
3. Deathloop
Developer: Arkane Studios
Publisher: Bethesda Softworks
PS5 console exlusive Deathloop drops you right into the middle of a time loop puzzle that you basically have to murder your way out of. At first it can be a little intimidating, but the more you find out about the loop and the violence-prone inhabitants of Black Reef, the more confident you feel about being able to kill all eight targets in one day.
Deathloop isn't just a first-person shooter, it's also an engaging puzzle of a game with Tarantino-esque style and absolutely amazing voice acting that will make a great Christmas gift for just about any PS5 gamer.
4. Final Fantasy VII Remake Intergrade
Developer: Square Enix Business Division 1
Publisher: Square Enix
For someone who loved the original Final Fantasy VII or even a franchise first-timer, Final Fantasy VII Remake Intergrade is a PS5 must-have. It replaces the older turn-based combat system with real-time action more like Kingdom Hearts, and adds the ability to switch between different characters.
With a story that both diverges from and expands upon aspects of the original in interesting ways, even veterans of the series will find something new to love. Remarkable characters, incredible voice acting, and hours of content make Remake Intergrade one game every gamer wants for Christmas.
5. Sackboy: A Big Adventure
Developer: Sumo Digital
Publisher: Sony Interactive Entertainment
Sackboy: A Big Adventure is pure, unsophisticated fun and a great gift for all different types of gamers. Sackboy, originally from LittleBigPlanet, is an adorable little knitted man on a mission to save his fellow Sackpeople from the villainous Vex's plan to enslave everyone in Craftsworld and take over the world for himself.
You'll love this game if you were into the LittleBigPlanet series, if you love cartoony platformers, or maybe even if you just enjoy arts and crafts.
6. Hitman 3
Developer: IO Interactive
Publisher: IO Interactive
Hitman 3, the final act in IO Interactive's World of Assassination trilogy, may also be Agent 47's biggest adventure yet. The Hitman series has never been one to hold back on the laughs, and it's dialed that up even more.
As always, there's a huge puzzle element to the gameplay, requiring you to forge a path to take down heavily-guarded targets in Dubai, Berlin, the mountains of Romania, and more. Hitman 3 has some of the most imaginative murders so far in the franchise and, yes, you do get to throw a guy off the world's tallest building in Dubai.
7. Borderlands 3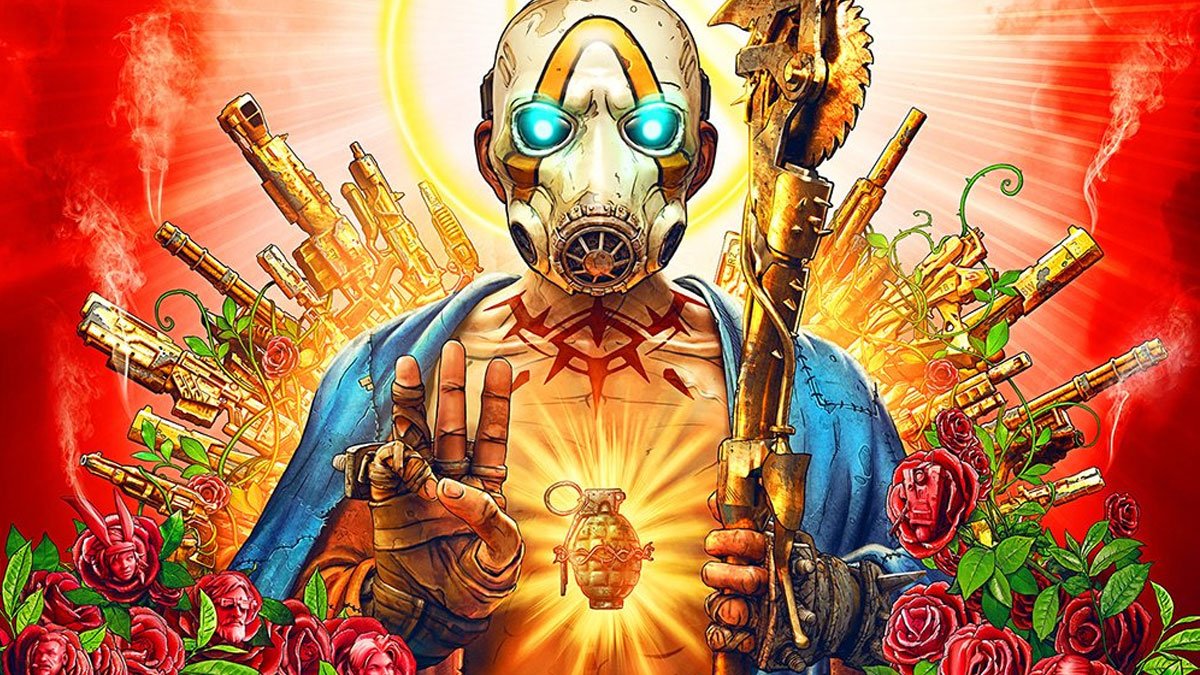 Developer: Gearbox Software
Publisher: 2K Games
To know the Borderlands series is to love the Borderlands series. And Borderlands 3 on PS5 is the most satisfying gameplay experience that the series has to offer so far.
It has all the excitement around loot and weapons that made the first three games so much fun, plus you get to travel to a bunch of different planets with new, unique environments and enemies. Not to mention that with the unbeatable vertical split-screen mode, Borderlands 3 and its 4 DLC packs offer hundreds of hours of co-op fun together.
8. Ghost of Tsushima: Director's Cut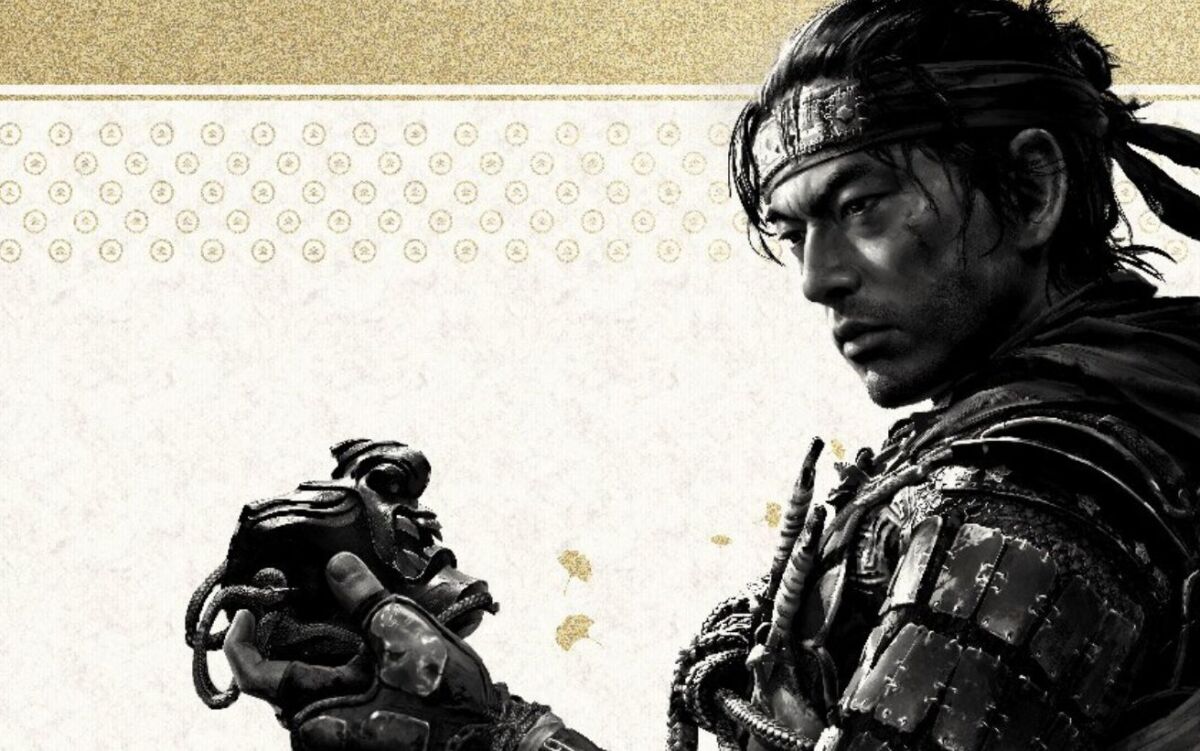 Developer: Sucker Punch Productions
Publisher: Sony Interactive Entertainment
The PS5 version of Ghost of Tsushima adds indispensable DualSense features and also upgrades the graphics to 4K running at 60 FPS.
You play as Jin, a samurai protecting the Japanese island of Tsushima from a Mongol invasion, and the PS5 graphics absolutely make this historical landscape come to life. For Japanese history buffs, fans of Akira Kurosawa films, or just anyone who appreciates a beautiful and deep game, Ghost of Tsushima is a solid pick from the best PS5 games for Christmas.
9. Resident Evil Village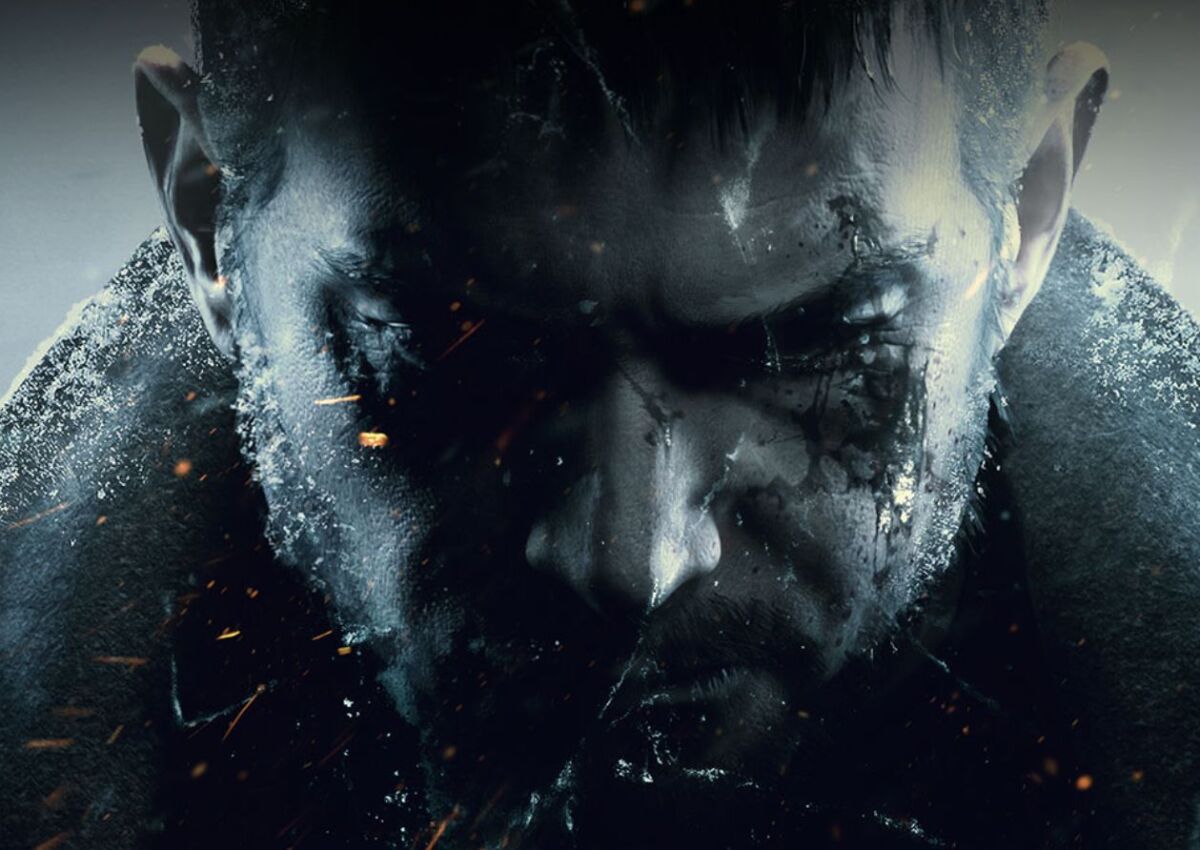 Developer: Capcom
Publisher: Capcom
Set three years after the events of Resident Evil 7, Ethan finds himself searching for his daughter in an ominous Romanian village in the aptly titled Resident Evil Village.
Although it's full of gothic-inspired villains, including the meme-worthy Lady Dimitrescu, the village is really a sinister force in itself, harboring dark secrets around every corner and designed to keep you in full-on panic mode. Fans of the Resident Evil series, especially the first-person perspective gameplay of Biohazard, can't miss this latest installment.
10. It Takes Two
Developer: Hazelight Studios
Publisher: Electronic Arts
As the title suggests, It Takes Two gives the gift of a co-operative bonding experience like few games can offer.
You play as two handcrafted dolls named Cody and May who are actually a mother and father that were transformed by their own daughter. If they want their human bodies back, they need to navigate the strange, new world where everything is way bigger than it used to be and use teamwork to make it out alive. It Takes Two is a great gift idea for couples or best friends with a PS5.
11. Hades
Developer: Supergiant Games
Publisher: Supergiant Games
You don't need to be familiar with Greek mythology to fall in love with this extremely cool roguelike game. Hades has it all: a witty, rebellious main character, satisfying hack and slash gameplay combat, and a killer soundtrack that keeps you pumped up for hours.
If you're looking to give a game with equally-great gameplay and narrative that really work together like few games are able to pull off, look no further than Hades.
12. Returnal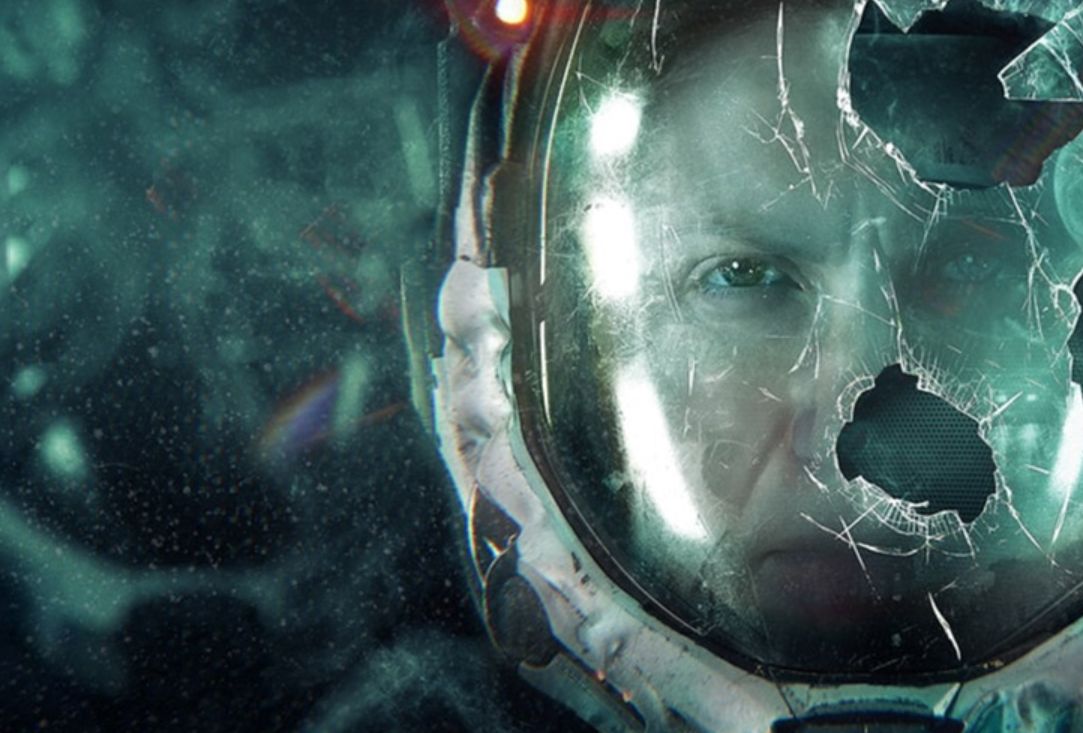 Developer: Housemarque
Publisher: Sony Interactive Entertainment
An excellent choice for gamers who love roguelikes, Returnal is an action adventure game about an astronaut stuck in a time loop on an alien planet. But Returnal is not for the faint of heart.
It has psychological horror elements and the gameplay itself can be extremely challenging and even frustrating. However, if you're looking for a gift for the gamer who seems to be good at everything, give them a real challenge for Christmas with Returnal.
13. Demon's Souls
Developer: Bluepoint Games
Publisher: Sony Interactive Entertainment
Speaking of difficult games, the PS5 remake of Demon's Souls offers a challenging RPG experience in a dark fantasy setting to which few other console titles can compare.
Thanks to the power of the PS5, Demon's Souls has been given a complete makeover and now plays like a beautiful new game while also maintaining the essence of what made the original great. For fans of the Souls series or anyone who likes a challenge, you just can't go wrong with this one.
14. Sherlock Holmes Chapter One
Developer: Frogwares
Publisher: Frogwares
Looking for the perfect PS5 game to give that aspiring detective in your life for Christmas? While staying true to the literary icon himself, Sherlock Holmes Chapter One also carves out a unique experience playing as young Sherlock, early on in his career.
Impressively, the game offers more than 30 cases overall, most of which are very smart and well constructed. Add that to the fact that you're exploring an open world Mediterranean Island and Sherlock Holmes Chapter One is one gift that gives hours of perplexing entertainment.
15. Marvel's Guardians of the Galaxy
Developer: Eidos-Montréal
Publisher: Square Enix
Expectations may not have been high for the Eidos-Montréal version of Marvel's Guardians of the Galaxy, but this game really impressed. It picks up a few years after the team gets together, just after they've overcome an intergalactic war.
Although the gameplay is definitely fun in its own right, the story is the real star in this game because of how unexpectedly deep it turns out to be. Guardians of the Galaxy is an excellent gift choice for fans of the series because it provides a uniquely heartfelt look at their favorite characters.
READ NEXT: The Best Games of 2021